Navy not keen on HAL for choppers, wants private sector to build alternate capability
印度海军不赞成HAL为其造直升机
NEW DELHI: The navy is not in favour of an offer by Hindustan Aeronautics Ltd (HAL) for an upcoming Rs 21,000 crore Make in India contract as its chopper does not meet requirements and there is a dire need to establish alternative capability in the private sector to manufacture modern aircraft.
新德里:印度海军不赞成印度斯坦航空有限公司(HAL)承接价值2100亿卢比的直升机合同,因为其生产的直升机不符合要求。目前迫切需要在私营企业建立制造现代飞机的能力。
Sources said that the naval version of the Advanced Light Helicopter (ALH) that is being offered does not meet basic qualitative requirements and is unsuitable for the role required, including urgent Search and Rescue (SAR) missions at sea. As reported by ET, the naval utility helicopter (NUH) plan - originally planned for the private sector under the strategic partnership model - is going through a tussle after HAL entered the fray and has requested the go nment to be included.
消息人士说,HAL目前提供的先进轻型直升机(ALH)海军版不满足基本的质量要求,包括执行海上紧急搜索和救援(SAR)任务。据ET此前报道,海军通用直升机(NUH)计划——原计划在战略伙伴关系模式下由私营企业制造——在HAL加入竞争后正经历一场争论。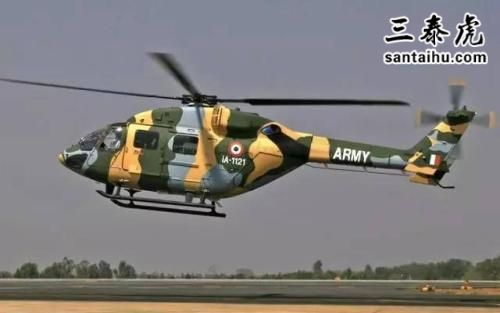 "The ALH has a rigid rotor head and has been designed for high altitude operations, where it is very good at. The problem is that the design limits it in terms of the blade folding capability. In missions such as SAR, every minute is precious and the ALH just takes too much time to be deployed," a source said. While the navy is already operating the ALH in a utility role, it requires 111 helicopters for deployment onboard ships to carry out multiple roles, including surveillance and ferrying supplies. The requirement is urgent and a specialised chopper is needed that can be quickly deployed and retrieved and can be stored in the space constrained hangar onboard all vessels.
一位消息人士说:"ALH配备刚性旋翼头,可在高海拔作战,这是其非常擅长的。问题是这种设计限制了叶片的折叠能力。在像SAR这样的任务中,每一分钟都很宝贵,而ALH的部署时间太长了。"虽然印度海军已经将ALH用于多种用途,但需要部署111架直升机在舰上执行多种任务,包括监视和运送物资。需求是迫切的,需要一款专门的直升机,可以迅速部署和回收,并可以停放在舰上空间有限的机库中。
The process to acquire the choppers is already in advanced stages with four Indian companies shortlisted who can partner with a foreign technology provider to make the helicopters domestically. However, the final sion is stuck after HAL put in a representation. In the original tender document, it was specified that only private sector companies are e gible to take part in the contest.
采购直升机的过程已经进入了后期阶段,入围的四家印度公司可以与外国技术供应商合作,在国内制造直升机。然而,最终的选择在HAL加入后陷入僵局。原招标文件中规定,只有私营企业才有资格参加投标。
Sources said that there is a need to have capacity in the private sector too for manufacturing modern aircraft and the NUH programme will enable the identified winner to procure technology and skills. Besides the navy requirement, the wng company will have a large domestic civilian market to tap, besides a robust export pential.
有消息称,私营企业也需要建立制造现代飞机的能力,NUH计划将使最终的赢家能够获得技术和技能。除了海军的需求,获胜的公司将获得一个巨大的国内民用市场,以及强劲的出口潜力。
印度经济时报读者的评论:
Dillip Patnaik
India Navy has to develop world class utility helicopters compared to the same or better to the technology of Naval utility helicopter UH-1Y. If India cannot it would be wastage of taxpayers' money and it would be give away taxpayers' money to rich Indians.
印度海军必须开发世界一流的多用途直升机,与海军通用直升机UH-1Y更先进的。如果造不出来,那就是浪费纳税人的钱,把纳税人的钱送给印度富人。
NARESH SHARMA
This is time for introspection.Do we have all it takes to meet the stringent standards.If not we need to upgrade and ensure we come up to the level in all areas of make in India.
是时候反省了。我们是否具备达到严格标准的一切条件?
如果不能,我们需要升级,确保"印度制造"在所有领域都达到严格标准。
Suchindranath Aiyer
Indian Navy expresses its correct view that HAL's "Make in India" of Advanced Light Helicopters are unfit for purpose:
印度海军做得对,HAL制造的先进轻型直升机不符合要求,就该大胆说出来。
Saradindu Basu
The navy is not in favour of an offer by HAL is understandable. Can they name any enterprise with defence production related experience which it considers more competent.
印度海军不赞成HAL是可以理解的,但他们能说出哪个企业更有竞争力,而且具备国防生产相关经验?
I Fnd
Sad for Aaymanirbaya Bharat the "INDIAN NAVY" itself don't want HAL to produce defence Equipments for the Country and now even the blind followers and the Media who are paid to praise the Go nment cannot declare the Indian Navy as Unpatriotic and agents of the west...
对于"印度自力更生"倡议而言,这太悲哀了,印度海军都不想让HAL为自家生产国防设备,能说印度海军是不爱国吗,能说他们是西方的代理人吗?
Sandeep More
A good decision by the Navy though late
印度海军做出了明智的决定,尽管有点晚
Narasimhan Bangalore
The ultimate use is for defence purposes then no compromise is tolerated! First preference is for national security at all circumstances!
在国防装备上,绝不允许妥协!
在任何情况下,国家安全优先!
PRADEEP KRISHNAN
Omit HAL
淘汰HAL
Dillip Patnaik
Non of the Indian private and public sector is capable of manufacturing advanced Naval choppers. Non of them has technology expertise and experience building world class choppers or fighter jets.
印度的私企和国企都没有能力制造先进的海军直升机。他们都不具备制造世界级直升机或战斗机的技术和经验。
Sircar Swastik
HAL should be made an independent corporate organization. HAL should con trate on aircraft engines and aircraft ronics more than anything else. It should increase its research capacity in this sector and become a truly world class organization.
HAL应该改组为独立的法人组织。HAL应该集中精力研发飞机引擎和飞机电子产品,提高在这个领域的研究能力,成为一个真正的世界一流组织。
bid nbid
Why not divide the contract between HAL and private player and lets see who wins and deliver best ALH.
为什么不在HAL和私企之间分配合同,看看谁是最终的赢家,谁能造出最好的先进轻型直升机。
Dilip Bharambe
HAL should be allowed to choose strategic partner as some its plants are idling
选择HAL作为战略合作伙伴,他们有一些闲置的工厂
Praveen Jaiman
HAL should stay away; they should try to eat what they can chew.
HAL不应该掺和进来的,贪多嚼不烂
Saradindu Basu
Give the job to Anil.
把合同给安尼尔吧
Prakash Alkutkar
HAL needs to be closed down. It is not the problem with our talented engineers, it is the go nment running something that should have been handed over to private industries. The same people will shine very much.
HAL应该关门。这不是工程师的问题,一些本应该交给私企的活儿,政府非要让国企干。
Santosh Shetty
Why so much expenditure in defence, first Rafael & now Helicopter....My Sincere request to cut down Defence budget & increase in good education & Medical hub.
为什么国防开支这么大,先是"阵风",现在是直升机…我真诚地请求削减国防预算,增加教育和医疗开支。
varadharajan bsubrnian
To day in cross firing Pakistan has killed one our Jawans.
今天,巴基斯坦在交火中杀了一名印度士兵。
Vaithianathan R M
HAL is a proven master for delays. Private sector will be more efficient like Grumman, Boeing, Lockheed Martin, Dassault, Safran overseas. The Gt needs to watch over the local company and the foreign western technical collaborator. The Japs, Israelis are industrious and will cooperate willingly to make it a success.
HAL是公认的拖延大师。私营企业更有效率,比如外国的格鲁曼、波音、洛克希德马丁、达索、赛峰DENG 。但政府需要监视本土企业和西方技术合作伙伴。日本人、以色列人都很勤奋,而且愿意合作,和他们合作肯定能成功。
Srinivasan Gangadharappa
HAL is more capable than any private sector in India for making helicopters and fighters. All the guys commenting are blind people
HAL比印度任何一家私营企业都更有能力制造直升机和战斗机。发布评论的人都瞎了吗?
Subbu India
HAL has earned a bad name for slow and delayed work.
HAL因工作缓慢拖拉而臭名远扬。
Nandkumar Patil
give the contract to Adani.. everyone will be happy..
把合同给阿达尼,皆大欢喜…
( 译者:Jessica.Wu)