Seven Navy sailors, haw operator held for spying for Pak
7名海军水手,1名哈瓦拉运营商因替巴基斯坦刺探情报而被捕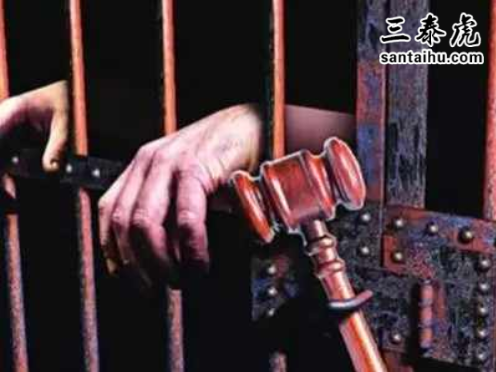 VISHAKHAPATNAM/VIJAYAWADA: Seven Indian Navy sailors and a Mumbai-based haw operator were arrested on Friday by Andhra Pradesh police on charges of spying for Pakistan through women who lured them into online relationships.
星期五,安得拉邦警方逮捕了7名印度海军水手和一名孟买的哈瓦拉运营商,他们被控通过女性为巴基斯坦从事间谍活动,这些女子引诱他们在网上发展恋情。
The eight, arrested from different parts of the country, were produced before a National Investigation Agency (NIA) Court in Vijayawada which ordered them to be remanded in judicial custody till January 3. They were charged the Offi al Secrets Act, 1923.
这八人是在不同地方被逮捕的,他们已被带到维贾亚瓦达的国家调查机构(NIA)法庭,法庭下令将他们还押候审至1月3日。他们被控违反1923年的《官方保密法》。
The countrywide espionage probe, code-named Operation Dolphin Nose, was carried out in coordination with central security agencies and the Indian Naval Intelligence.
全国间谍调查代号为"海豚鼻行动",是在中央安全机构和印度海军情报部门的协调下进行的。
Investigators said that since mid-2018 the seven sailors, posted at Visakhapatnam, Mumbai, and Karwar bases had been leaking sensitive information on the positions of Indian ships and submarines to an ISI handler.
调查人员表示,自2018年年中以来,部署在维萨卡帕特南、孟买和卡尔瓦尔基地的七名水手一直在向巴基斯坦三军情报局的一名人员泄露有关印度军舰和潜艇位置的敏感信息。
The AP police counter-intelligence team said the haw operator might have clues to a bigger racket and a thorough probe was required. "The Andhra Pradesh Intelligence department launched an operation in association with central intelligence agencies and the naval intelligence and has busted an espionage racket having links to Pakistan," the police statement said.
安得拉邦警方反情报小组表示,哈瓦拉运营商可能有更大案情的线索,需要进行彻底调查。警方声明称:"安得拉邦情报部门与中央情报局和海军情报部门联合开展了一项行动,捣毁了一个与巴基斯坦有关的间谍组织。"
"The seven personnel of the Navy and a haw operator have been arrested from different parts of the country. Some more suspects are being questioned. The investigation is on," the statement added.
声明补充道:"七名海军人员和一名哈瓦拉运营商已被捕。还有嫌疑人正在接受审讯。调查正在进行中"
A senior police officer said the sailors were recruited in early 2017 and a year later, they were contacted by "three to four women", who lured them into online relationships. The women introduced them to a businessman, the ISI handler.
一名高级警官表示,这些水手是在2017年初招募的,一年后,"三到四名女性"在网上勾引他们。她们把这些水手介绍给了一位商人,即巴基斯坦三军情报局的人员。
The ISI handler from Pakistan began gathering sensitive information, including the exact location of Indian submarines and navy ships, the offi al said. "The sailors were receiving money handsomely from the haw operator for their services," the offi al told TOI. The police are yet to nab the handler and the women involved in the honey trap.
这名称,来自巴基斯坦的情报人员开始收集敏感信息,包括印度潜艇和海军舰艇的确切位置。这名对印度时报表示:"这些水手从哈瓦拉号运营商那里得到了丰厚的报酬。"警方尚未逮捕这名情报员和涉嫌"美人计"的女子。
印度时报读者的评论:
译文来源:三泰虎 http://www.santaihu.com/49006.html 译者:Jessica.Wu
Guest • 5 hours ago
They should be named and shamed. They should be shown over all TV channels and then they should be s t dead in public by a military firing squad.
公开他们的姓名,羞辱他们。让他们在电视上曝光,然后公开。
Bystandar• 2 hours ago
Including their families.
包括他们的家人。
Re Creation • 4 hours ago
Indians lack character, integrity, self respect and Honesty. If you give themthey will get their mothers to brothels, that is the success mantra. Bootlicking and betraying your own country, re gion and people for couple of Dollars...severe punishment is required here to set example...
印度人不团结,没自尊,不诚实,你给他们钱,他们甚至会把亲妈卖到妓院。为了几美元而拍马屁、背叛自己的国家、和人民……要严惩,以儆效尤,杀鸡儆猴。
iamtheindiaworld iamtheindiaworld • 5 hours ago
Try them for treason for that is what it is and push them off to hell for that is where they belong
就定他们叛国罪,让他们下地狱,那才是他们的归宿
Adi Roi • 5 hours ago
hang these traitors.
绞死这些叛徒
Rod • Raipur • 4 hours ago
Now these sailors who are traitors will join Anti Modi gang.........for security of country such news shouldn't be published. just do internal investigation, shoot these traitors n throw their bodies to vultures
这些叛徒将加入反莫迪的团伙,为了国家安全,这样的新闻不应该发表。做内部调查,这些叛徒,拿他们的尸体去喂秃鹫
nanksn • Planet earth • 5 hours ago
Just bundle all of them together with concrete blocks and dump them in the Arabian sea..
绑上石头,扔进阿拉伯海
George • Goa • 3 hours ago
Why can't you name and shame each of them.
为什么不能公布他们的名字,为什么不能羞辱他们一番呢
Jayraj Vyas • 4 hours ago
Hang them in public for 5 days then drag on road
绞死,曝尸5天,然后拖在路上
Sreejith Sreedharan • mahe • 4 hours ago
Shoot them
他们
Subhra • 2 hours ago
What is the quality of training been given to these soldiers when they get trapped by online girls and leak secrets of their army.
这些水手接受的反间谍培训不咋地,随便就被勾引,泄露军事机密
Uniyal • Dehradun • 4 hours ago
All Indian departments are corrupt
印度各个部门都被了
Sanjoy Pandey • Kolkata • 4 hours ago
They should get exemplary punishment, so that people are scared to repeat such acts at the instance of Pakistan.
严惩,杀鸡儆猴,这样其他人就不敢再犯了。
Ram Mishra • 4 hours ago
What is requirement to publish . This news so that ISI and Pakistan can know what next steps India will take. And they can escape early.
干嘛要发布这条消息。这样一来巴基斯坦三军情报局就知道印度下一步会采取什么行动了,他们可以提前逃脱。
Mouni Baba • 2 hours ago
Name these pieces of human defecations, show their faces on TV and newspapers and hang them with the 2012 Delhi rapists and murderers.
公布这些人渣的名字,在电视和报纸上曝光他们,和2012年德里的强奸犯和杀人犯一起绞死。
Ullatt Subhas • Kochi • 2 hours ago
Why refrain from publishing these traitors names as Indians should know who they are for security reasons.
为什么不公布这些叛徒的名字,应该让每一位印度人知道他们是谁。
Muthuswami • Amritsar • 3 hours ago
Mamum Punishments of death
No mercy
Y MUTHUSWAMI.
,绝不宽贷
shashisharat • 3 hours ago
Jaichands should be hanged in public. What a shame.
当众绞死。真丢人。
Anp • Kolkata • 3 hours ago
Just tip of iceberg. More wud come .
这只是冰山一角,还有很多没有被抓出来。
PakisAreGanduHomos • 5 hours ago
Make them sing in jail
全部监禁
Govinda Bhat• 4 hours ago
No. Shoot them till death in public.
不,全部公开
Godfather Senior • Mumbai • 1 hour ago
These enemies within must be s t dead without any delay. Only then the chameleons in other places would behave. No jail, but only gallows for treason acts.
立即将这些内部敌人。对于犯叛国罪的人,不监禁,直接上绞刑架。
Michaelalok • 2 hours ago
AND SEEMS, JUST TIP OF ICEBERG. MORE TO COME…….
这似乎只是冰山一角,还有很多没冒出来的
Simon Roger • earth • 3 hours ago
death sentence for espionage
间谍罪,判死刑
外文:https://timesofindia.indiatimes.com/india/seven-navy-sailors-haw-operator-held-for-spying-for-pak/articleshow/72910244.cms