Migrant worker, 39, col pses after walking 200km from Delhi to Agra, dies
39岁外来工从德里步行至阿格拉,走了200公里后倒地身亡
AGRA: A 39-year-old migrant worker died after walking 200 km from Delhi to Agra on Saturday. The victim, who worked at home delivery service for a private restaurant in the national capital and was a father of three, was on way to Morena district of Madhya Pradesh, another 85 km from Agra.
阿格拉:星期六,一名39岁的外来工从德里步行至阿格拉,徒步200公里后在途中身亡。这名死者有三个孩子,在新德里为一家专做外卖的餐馆。事发时,他正在前往中央邦的莫雷纳区的路上,距离阿格拉还有85公里。
Identified as Ranveer Singh, the man was a resi nt of Badfra village of Amba police jurisdiction in Morena, and was heading home on foot.
这名男子名叫兰维尔·辛格,住在莫雷纳的巴德夫拉村,当时在步行回家。
According to police, the victim col psed near Kailash Mod on national highway-2, after which a local shopkeeper rushed to his help.
据警方称,死者在2号国家高速公路附近的凯拉什莫德附近晕倒,当地一名店主赶紧上前帮忙。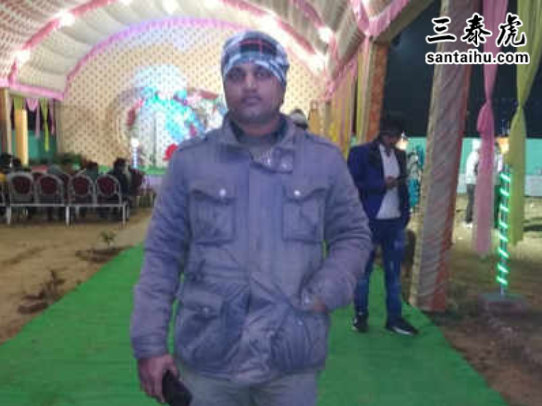 "He made the victim lie on a carpet and offered him tea and biscuit. The victim compned of chest pain and also spoke with his brother-in-law over the phone to share his health condition. Around 6:30 pm, the victim died and local police was informed," said Sikandra station house officer Arvind Kumar.
锡坎德拉派出所警官阿尔温德·库马尔称:"店主让兰维尔躺在地毯上,给了他一些茶和饼干。兰维尔抱怨胸痛,还打电话告诉姐夫自己身体不适。傍晚6:30左右,兰维尔死亡,当地警方接到通知。"
Hariparvat circle officer Saurabh Dit said, "Autopsy report cited heart attack as cause of his death. We assume that exhaustion of the long walk might have triggered his esting heart condition."
所罗伯·迪克西特称:"尸检报告表明他死于心力衰竭。我们认为,长途跋涉导致的疲惫可能触发了他的心脏病。"
"It's likely that exhaustion might have triggered chest pain. On the entire NH-2 stretch, UP policemen were present with food packets and water for such travellers, but Ranveer's death is an unfortunate in dent," SHO Kumar said.
警官阿尔温德·库马尔称:"很可能是疲惫引发了胸痛。在2号国家高速公路沿途,警察有为行人提供食物和水,兰维尔的死是不幸事件。"
The victim's younger brother, Sonu Singh, said, "Ranveer was working in Delhi's Tughlakabad for the last three years. He is survived by three children, including two daughters. We are poor farmers and don't know how his children would survive now."
死者的弟弟索努·辛格称:"过去三年,兰维尔一直在德里的图格拉卡巴德工作。他有三个孩子,其中两个是女儿。我们都是贫穷的农民,不知道他的孩子们现在将如何生存。"
"He had called us up before starting his arduous journey home early on Thursday and said there was no public transport available. Left with no source of earning, he wanted to head home," his brother said.
兰维尔的弟弟说:"他从星期四早上开始艰难的回家旅途,出发前他给我们打了电话,说没有大巴坐。因为在德里没有收入来源,所以他想回家。"
印度时报读者的评论:
译文来源:三泰虎 http://www.santaihu.com/49601.html 译者:Jessica.Wu
Sanatan Mahan
Hell with Kejriwal. He should have taken quick action and provided food, shelter and relief to all migrant workers. He is good only in folling and making promises. He is not good mayor. He is URBAN NAXAL. He can do anything for power. Hell with him. He creates mess and want to take advantage of very situation. AAP Gt. must be dismissed.
该死的凯杰里瓦尔。他应该迅速采取行动,救济外来工,为他们提供食物和住所。他只会做承诺,不是个称职的首席部长。为了,他可以不择手段,让他下地狱吧。他制造混乱,想趁乱浑水摸鱼,看来德里的平民党政府真的该解散了
Vijaya Vanla
it is bad thing to happen. but it is foolishness to walk for such long distances, especially, when told not move out of their place. basic purpose of stop all the transport is to make the people stay wherever they are. transport is withdrawn to prevent the spread of vir s.
悲哀是 悲哀,徒步走这么远也太蠢了,都告知大家待在原地了。暂停所有交通的目的是让人们留在原地,以防止病毒的传播。
Gundchedilal Parose
corona vir s is to blamed for all this, burn made in products and take a vow never to buy them again in ur life time
冠状病毒是这一切的罪魁祸首,烧了货,发誓永远不再买货
Mango Peepal
You are all ready to jump in the bandwagon at a hair trigger and criticize Modi. You know what, but for him, his principles and his staunch policies, India would have been much worse than what The US is today.
你们已经准备好随时加入到批评莫迪的大军中。你们知道吗,如果不是莫迪坚持封城,印度的情况会比目前的美国更糟糕。
Sharada y
Sorry to say it's his own error in judgement lead to his death, y panic so much when gt is making arrangements, 200 Km is no human feat,this was bound to happen. RIP now
很遗憾,是他自己判断失误导致丧命,政府已经做好了安排,没必要恐慌,步行200公里可不是闹着玩的,一切命中注定,安息吧!
D.V. Amla
Kejriwal and AAP Delhi Gt Created this Mess and Problem ,should have Organised with Central Gt.
凯杰里瓦尔和德里平民党政府制造了混乱,他们应该配合中央政府开展工作的。
SCL Premi
The death even of such an Idiot human being is painful.
即使死的是一个白痴,也是悲剧。
Prasad Koranne
People panic and then take hasty decisions, if he waited, he would have got some transport to make him reach his destination
人们惊慌失措,然后仓促作出决定,如果他在原地等待,可能就坐上车回到家了。
Kothandarn Tnc
really sad to know ,this could hv avoided if proper transport services are available to such migrant workers to reach their interior homes located in far off place from their work place
如果能够为这些民工安排车辆返乡,也许可以避免这场悲剧。
Abcd
May be railways should run a few special trains for migrant workers.
铁路公司应该为民工开通一些特殊班次。
Keysman K
stay put wherever u are do ot panic
待在原地,不要惊慌
nk
In a way YES. Before making announcement, the Bureaucrates knew that lot of people from Bihar, UP and other states come to Delhi for work. Instead of surprising the people of announcing Lock down, they should have taken the situation realistically into account and then made an announcement. Financially it is not viable for any labourer to stay in an expensive place like Delhi and that too for 3 Weeks. Go nment should ne that in haste nothing should be announced and implemented.
在宣布封城之前,们就知道有很多来自比哈尔邦、北方邦和其他邦的人在德里工作。他们应该先把这些情况考虑进去,然后再下令封城,否则人们会惊慌失措的。在德里这样物价昂贵的城市,没有收入来源的工人熬不过3星期。政府不应仓促宣布和实施封城措施。
Natarajan D
This is because of improper planning of lockdown. Lockdown is a must but need some adjustments.
这是由于"封城"计划不星期造成的。"封城"是必须的,但要做些调整。
Srendra Biswas
gt. is busy bringing indian with corona virous from foriegn country with huge cost but no time to look after poor Indian
印度政府正忙着从外国接回感染了冠状病毒的国人,花费巨大,却没时间照顾国内可怜的民众
horrnett
central gt is to blame for this n may more other poor people's dead. just sat and announced lockdown without a care for them n left to rot in worst of fate.
中央政府应该为此负责,可能会有更多穷人死亡。政府只宣布封城,对穷人漠不关心,任由他们自生自灭。
Prashanth Deshmukh
The Indian police is doing what it loves to do the most: beating up Indians with lathis. Meanwhile, lakhs of trucks are stranded on state borders. Supply chains for the most essential items have been disrupted, including medicines, milk, groceries, food and newspaper deliveries.
印度警察正在做他们最喜欢做的事:用棍棒殴打印度人。与此同时,成千上万辆卡车滞留在各邦的边界,包括药品、牛奶、食品、食品和报纸在内的基本品的供应链已经中断。
gm badal
Modi's wrong policy and attitude has become bane to his own citizens. To leave so much people in such painful journey is callousness of BJP gt.
莫迪的错误政策和态度已经伤害了他的人民,让这么多人经历这样痛苦的跋涉,人民党政府麻木不仁啊。
Prashant Susarla
Request all country people to aid the migrant with foo and water.
Request all local concerned authorities to provide shelter for them.
请求全国人民为民工提供食物和水。
请求各地方为民众提供住所。
amit giri
In my oion, Gt should relax this lockdown for 2 days only...just let people reach their destination by road, train or flight..then impose curfew.. then nobody will be crazy to travel.. I think by this we can save more lives...
在我看来,政府应该解封2天,让民工坐车、坐火车或飞机返乡,然后再封城。这样没人会疯狂到走路回家。我认为这样可以拯救更多的生命…
Manish Sardana
Go nment can bring people from Iran and other countries, but what about the people who are walking and still walking to home...
政府可以从伊朗和其他国家把印度人接回来,那些徒步回家的人呢,怎么不管管?
Viji Cheri User
This is really very unfortunate
真的很不幸
Om Thakur
I think minimum transportation Should have been provided to these workers both by State and Central Go nment. Go nment can send flights to recover our people from abroad. Should have done some arrangement for these people :D
我认为中央政府和邦政府应该为这些工人安排车辆返乡。政府可以派飞机从国外接回滞留海外的国人,也应该为这些人做些安排吧
Srini
And Arnab says all this shouldn't be reported.
这事就不该曝出来
Ashutosh Agarwal
Delhi gt just dumped laborers at UP border to get rid of them. #Shame
德里政府只是把这些民工扔到边界,摆脱他们这些麻烦,无耻!
外文:https://timesofindia.indiatimes.com/city/agra/migrant-worker-39-col pses-after-walking-200km-from-delhi-to-agra-dies/articleshow/74866340.cms