Coronavir s in India: Prective gear delivery only after 25 days, gt hospitals told
印度新冠疫情:公立医院被告知防护装备25天要后才送达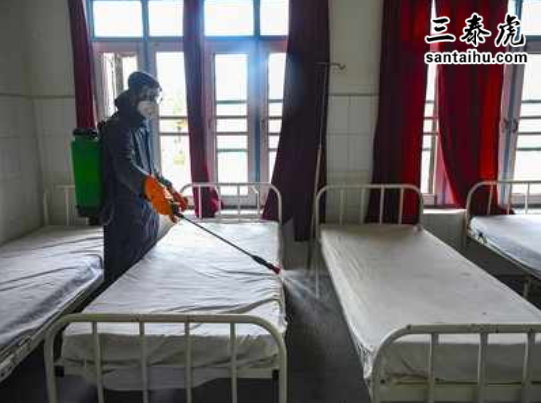 NEW DELHI: Go nment hospitals seeking personal prective equipment (PPE) are being told that it will take a minimum of 25-30 working days for them to be delivered. The Covid-19 emergency procurement cell of HLL Lifecare, the public sector unit acting as the central procurement agency for the go nment, has told them this is due to short supply of raw materials required to manufacture PPE and the prevailing transportation situation in the lockdown.
新德里:要求提供个人防护服(PPE)的公立医院被告知,这些防护装备至少需要25至30个工作日才能送达。作为中央政府采购机构的单位,HLL Lifecare告诉公立医院这是由于生产PPE所需的原材料供应短缺以及在封城情况下运输普遍受阻。
For go nment health facilities grappling with acute shortage of PPE, this cannot be good news. In many places doctors, nurses and other healthcare workers are worried and begng to prest as the shortage is forcing them to work without prective gear.
对于正在努力解决PPE严重短缺问题的政府卫生机构来说,这肯定不是什么好消息。在许多地方,医生、护士和其他医护人员感到担忧,并开始,没有防护服,他们就只能在没有防护的情况下工作。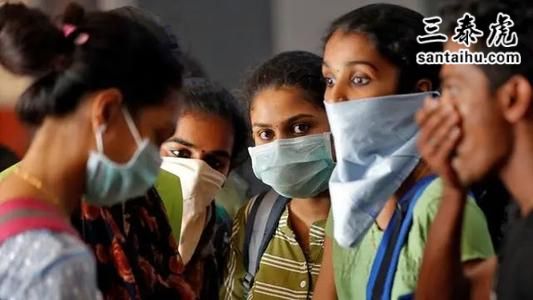 According to HLL sources, components for PPE kits are made by different manufacturers and supplied erratically as most makers are in the small and medium sector.
据HLL的消息,PPE的配件是由不同的制造商生产的,供应也不稳定,因为大多数制造商都是中小型企业。
The sources said over 80,000 PPE kits have been dispatched and the textile ministry cms that 10 lakh masks have been supplied till now. TOI had reported how the textile ministry has roped in 11 Indian firms to produce PPE suits and two for producing masks, including N95 masks, spread across Gujarat, Tiruppur in Tamil Nadu, surrounding areas of Delhi including Gurgaon and Ghaziabad, as well as in Bangalore and Kolkata. Efforts are on to add more manufacturers in the coming days. Nodal offi als from the go nment have been posted at factories to oversee production and to smooth transport problems. However, according to textile ministry offi als, firms have been producing 5,000 prective suits in two days. They hope to push it up to 8,000 per day by March 30.
消息称,超过8万套个人防护服已分发。纺织部称,到目前为止已供应了100万个口罩。《印度时报》报道了印度纺织部已说服了11家印度公司生产PPE套装和两家公司生产口罩,其中包括N95口罩,这些企业位于古吉拉特邦、泰米尔纳德邦的蒂鲁普、德里星期边地区,包括古尔冈和加兹阿巴德,以及班加罗尔和加尔各答。未来几天政府还将努力说服更多工厂参与进来。政府已经被派往工厂监督生产和解决运输问题。据纺织部称,这些公司在两天内生产了5000套防护服。他们希望在3月30日将产量提高到每天8000套。
On March 23, the indent was for 10 lakh prective suits. Even at the optimistic estimate of producing 8,000 PPE suits per day, it would take four months to produce 10 lakh of them.
3月23日收到的订单是100万套防护服。即使按照每天生产8000套的乐观估计,生产100万套也需要4个月的时间。
Perhaps more worrying is the question of whether even the 10 lakh PPE suits will be sufficient.
或许更令人担忧的问题是,100万套防护服是否足够。
There are over 250 medical college hospitals across India. At the moment, only a few are being used for Covid patients. If the crisis reaches a stage where the others also need to be pressed in service, even if just 50 medical personnel in each hospitals were to require full PPE suits, it would work out to 12,500 suits per day. People working in two shifts would mean double that number or 25,000 PPE kits per day or 1.75 lakh per week.
印度有250多所医科大学附属的医院。目前,只有少数用于收治新冠肺炎患者。如果危机发展到需要征用其他医院的阶段,即使每家医院只有50名医务人员需要全套个人防护装备,每天也需要1.25万套。两班制则意味着这个数字要翻倍,即每天2.5万套个人防护装备,每星期17.5万套。
印度时报读者的评论:
译文来源:三泰虎 http://www.santaihu.com/49604.html
Florence Khape
You are the. go nment, you can modify the laws, you can procure the material , you can mobilise the workforce and you can start production.. if and only if you want in 25 hours ..
政府可以调配材料,动员劳动力参与生产,25小时内都可以送到…
samra khan
In this kind of situation also you are telling 25 - 30 working days , means holiday is necessary more than life. please wake up go nment wake up you are already late
在这种情况下还要25 - 30个工作日,这说明对某些人来说休假比救命更重要。政府,醒醒吧,行动已经太迟了
YY
PM offered to help fight the vir s in Feb. Was it a PR stunt to offer PPE gear and supplies to without checking if Indian hospitals have enough ?
2月,莫迪曾经表示愿意帮助抗击疫情。在没有核实印度医院是否有足够的个人防护装备和用品的情况下就向提供援助,这是一种公关噱头吗?
Ravi
WoW!!! Go nment is well prepared as it was during demonitisation.
哇! ! ! 印度政府已经做好了充分的准备,就像它在发布废钞令期间所做的那样。
Bullet
Our PM can only make sensational annoucments on TV for his TRP,s but on ground no preparedness. Only Mann ki Baat but no Kaam ki baat
我们的总理只会在电视上煽情,实际上毫无准备。
sanjeev
25 days delay is laughable.are we in antartica !!!
25天真是可笑,要送到南极洲吗?
YO MAN
Was asleep since 6 years. Blame it on kangrress n Nehru now.
这届政府6年来无所作为,又要把责任推给国大党和尼赫鲁了吧
horrnett
is the ministry of health slee ? this is just like war times, we r fighting an invisible army of vir ses. how can the gt just rely on one supplier for the entire country?
印度卫生部的人都在睡觉吗?
这就像战争啊,我们在与看不见的病毒大军作战。印度政府怎么能只依靠一个供应商呢?
Charanjit Singh
Buy more rafale and build 3000 crores worth statues.
多买一些阵风战机啊,再花300亿卢比建几座雕像啊。
drsudhakarsingh Singh
If an ordinary citizen can even think of covering 1000kms on foot to reach his goal,then this problem of PPE is not insurmountable.
Where there is a will there is a way.
一个普通公民为了回家,甚至不惜徒步1000公里。有志者,事竟成,防护服短缺的问题并不是无法解决的,
Sreenivasa Rao
A nation's strength is known by the way it's prepared itself to face unexpected cmities. We have failed in the people in this respect. This much of suffering could have been easily avoided with better planning. The army with its preparedness for war could have done a better job. Bring them on!They are our heroes!
从一个国家对意外灾难的准备程度,可以看出这个国家的实力。在这方面,我们输了。
Deepika Mathur
Yes we have failed. But we still have time.
是的,我们输了,但我们还有时间。
Salman Khan
ComeON.... Gt. is busy building statues... everything else... is JOKE, by the way where is MAKE IN INDIA even PPE shall we order from CHINA
算了吧,政府正忙着建雕像…其他都是小事,顺便问一下,印度制造计划怎么样了?就连防护服都要从订购吧
Souvik
under prepared Feku and his stooges have pushed the country towards this situation.
在准备不足的情况下,莫迪和他的走狗们让这个国家陷入了这种局面。
Tej Mohinder
Do not depend of HLL Lifecare alone. 25 days is too too long. It cant be more than 2 days
不要只依赖HLL Lifecare采购防护装备,25天太长了,最多不能超过两天。
Dhananjay Singh
Those criticising Modi or any bjp gt are anti nationals, gaddars, congressi and mus ms. Modi can never be wrong. It is Nehru who is responsible for anything bad.
那些批评莫迪或人民党政府的人是反国家的。莫迪永远不会错,一切他都了如指掌。坏事都是尼赫鲁干的。
Srikanta Barik
If Go nment can't prect the front liner Army i.e. doctor and sisters and other health care staff, how it aims to win the war.
如果政府不能保护前线抗疫人员,比如医生和其他医护人员,我们如何赢得这场"战役"。
Madan Mohan Siddhanthi
One question only -If it is war ,can we have sucha situation to procure arms and armaments-A CLEAR NO -FIRST WE SHOULD BE READY ALWAYS .
如果是战争时期,武器装备也按这种速度来供应吗?——很明显不行——我们要时刻做好准备。
Alansaar
feku 1 month earlier "india is fully prepared to face corona"
1个月前,莫迪说过"印度已经做好应对新冠病毒的充分准备了"
Madhukar Tmk
very pathetic situation.
非常可悲的处境。
Hi Sudip
Seems everything is in mess ! So our PM is seeking apology in advance !!!
看来一切都乱套了!
所以我们的总理提前道歉了!!
ivanshika reddy kandakatla
Please make it fast before its too late
快点吧,否则为时晚矣
Gaana User
all indians should support fully to our nurses and doctors so that they can able to server our country whole heartedly and we have to stop further spread of that deadly vir s.
所有印度人应该全力支持护士和医生,这样他们才能全心全意为我们的国家服务,我们务必全力阻止新冠病毒的进一步传播。
Dr Avinash
what about the quality. it would be worse.
这些防护装备的质量怎么样?质量不过关的话,情况会更糟。
外文:https://timesofindia.indiatimes.com/india/prective-gear-delivery-only-after-25-days-gt-hosps-told/articleshow/74880300.cms