Dalits also Hindus, why separate burial ground for them: Madras high court
马德拉斯高等法院:达利特也是印度教徒,为何要指定单独的火葬场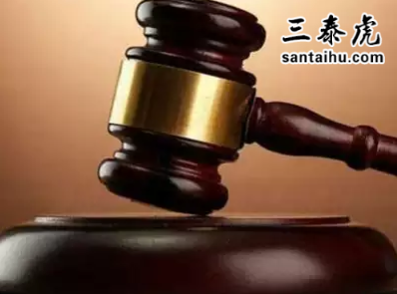 CHENNAI: When right of entry to temples, hospitals or any public office is equal to all, irrespective of religion or caste, why should there be a separate burial/cremation ground for dalits alone, wondered the Madras high court on Monday. It also directed the state government to explain the issue.
金奈: 周一,马德拉斯高等法院提出,进入寺庙、医院或任何办事机构的权利平等,不分宗教或种姓,为何要为达利特指定单独的火葬场,并指示邦政府解释这一问题。
A division bench of Justices S Manikumar and Subramonium Prasad directed the Vellore collector and Vaniyambadi tahsildar to explain 'why dalit community is stated to have 'air-dropped' a dead body; and why a place is exclusively earmarked for the burial of dalits and the logic behind it, when all of them are Hindus'.
法官曼尼库马尔和普拉萨德要求征税员维洛尔和瓦尼扬巴迪解释,既然所有达利特都是印度教徒,为何要专门为达利指定火葬场。
The bench made the observations and passed the interim directions while hearing a suo moto PIL initiated after taking cognizance of a news report published in TOI, exposing denial of right of way to dalits to their cremation ground on the banks of river Palar by two upper caste Hindus, forcing them to lower their dead from a 20-foot-high bridge.
《印度时报》发表的一篇报道揭露两名高种姓印度教徒拒绝让达利特人在巴拉尔河岸边的火葬场上接受火葬,迫使他们从20英尺高的桥上投下尸体,法官看到这篇报道后,发出临时指示并启动单方面诉讼程序。
On Thursday, the court initiated the suo motu proceeding after assistant solicitor general G Karthikeyan brought the issue to the notice of the bench. When the plea came up for hearing on Monday, the bench expressed shock over the submissions made by the tahsildar that a separate land has been exclusively earmarked for dalits to cremate their deceased.
周四,在副检察长G·卡蒂克扬提请法官注意这一问题后,法院启动了单方面审理程序。周一,提交听证会时,最高法院对征税员瓦尼扬巴迪提交的意见书表示震惊,该意见书称,专门指定了一块地给达利特人火化死者。
Censuring the authorities for adopting such a discriminatory practice, the bench said that as per Article 14 of the Constitution, every citizen is entitled to equality before law or equal protection of laws within the territory of India, and wondered what was the need for a separate or earmarked space to bury persons based on their caste, that too when everyone falls under the category of Hindu.
法官谴责当局采取这种歧视性做法,称根据《宪法》第14条,在法律面前每个公民平等,在印度领土内均受法律的平等保护,并指出大家都属印度教,那为何要根据种姓,单独设立或专门指定火葬场
The court posted the PIL to August 28 for the collector and the tahsildar to file their respective reports on the incident and earmarking separate space to cremate dalits.
法院将审理安排在8月28日,并让征税员就此事提交各自的报告。
印度时报读者的评论:
译文来源:三泰虎 http://www.santaihu.com/48317.html 译者:Jessica.Wu
外文:https://timesofindia.indiatimes.com
Javed Badshah•uae•3 hours ago •Follow
Because high caste even wont let the dalit pollute their cremation grounds leave the world.
因为高种姓不允许达利特污染他们的火葬场。
Dilbag Rai•Chandigarh•3 hours ago
Very good comments by Madras HC that why separate burials for Dalits.,Upper castes Hindus should think that their corpses and other,s corpses after deaths are big Zero''s.,Then why to differentiate ?
马德拉斯高等法院问得好!为什么要给达利特指定单独的火葬场?
Subhendu Basak•3 hours ago
All cast religion concepts are egged on for centuries by foreign perpetrator (English colonialism), then political people to get hold of power. All these minority reservation, SC/ST act , favoring minority classes must be stopped now. Implement and establish caste less India. Where every citizen is equally treated in life and after life. Every citizen should enjoy equal fundamental rights. No upper hand of Brahmin please........
几个世纪以来,所有的种姓和宗教观念都是在外国作恶者(英国殖民*义)的怂恿下形成的,好让政客掌握权力。现在终止预留制吧,建立一个没有种姓的印度。每个公民都应受到平等待遇。每个公民都应享有平等的基本权利。不要让婆罗门占尽好处
Jack Saunders• Subhendu Basak•Mum Bhai•3 hours ago
Bhakt hindus say hinduisim is oldest so how could English created caste system now y ashamed of yr own religious teachings
印度教徒说印度教是最古老的,那英国人怎么能创造出种姓制度?现在你们却为自己的宗教教义感到羞耻
VIJAY and ARUN•SURAT•4 hours ago
ME VIJAY BHAI VALA::::I am High Class Khatriya ,, But Never kept Caste Hatred in Mind .. My Daughter GITA & ANIL The Son of My Neighbour & Friend Arun Dhimar [A Dalit] By Caste Both 8yrs Class 4 ,, Same School .. They are Best Friends .. They Always Play Together ,, Cycle Together ,, Always Help each other in Studies & occasionally GITA-ANIL Hug each other & Kiss at the Cheek & Lips of each other ... My Friend Arun often Hug GITA & Kiss at the Cheek & Lips of GITA .. Which My Daughter reply back with Kiss
我是高种姓,但我从来没有把种姓仇恨放在心上。我的女儿吉塔和我邻居兼朋友阿伦 (达利特)的儿子阿尼尔都是8岁,在同一所学校上4年级。他们是最好的朋友,总是一起玩,一起骑车,在学习上总是互相帮助,偶尔他们还会互相拥抱,亲吻对方的脸颊和嘴唇…我的朋友阿伦经常拥抱吉塔,亲吻吉塔的脸颊和嘴唇,我的女儿也会亲吻他的脸颊。
Gautam Sharma•New Delhi•4 hours ago
Indeed, We all have being saying the say. but when people want reservation for admission, and jobs, they say they are different, so as they are also hindus, please give reservation to other hindu''s without the cast certificate. The very fact that the certificate were issued creating a rift in the society
话虽如此,但是需要预留名额的时候,他们就会说自己是低种姓,会说自己和其他印度教徒不一样了。也请给其他没有种姓证书的印度教徒预留名额吧。颁发种姓证书在社会上造成了裂痕。
Pinky•Location•4 hours ago
This is totally unethical. Ashes to ashes there is no difference. Show me one upper caste who will refuse to take blood when life is in danger from a lower caste !!
这是不道德的。人死之后,尘归尘,土归土,根本没有区别。一个高种姓的生命岌岌可危时,他会拒绝低种姓给他输血吗!!
Vedhanta•oman•5 hours ago
If there are no NON hindus, whether all hindus will be united ????
如果没有其他宗教,印度教徒是否会团结在一起??
BIJOY BANERJI•ODISHA•5 hours ago
I am Against Caste Hatred From Childhood
我从小就反对种姓仇恨。
Suresh Kumar•Unknown•5 hours ago
In principal Hindus see every life as divine. To sum up Hindu philosophy: it sees everything as one; there is no duality : the great Advaita. In practice, however, we have created so many barriers. Caste, creed, regionalism and languages all make their own divisive role fueled by politicians and some other groups with vested interests
在印度教徒眼里,生命都是神圣的。然而,在实践中,我们制造了许多障碍。在政客和其他一些既得利益集团的推波助澜下,种姓、信仰、地区主义和语言都扮演着分裂的角色
Santimay Basu•New Delhi•5 hours ago
Politicians are dividing the Hindus to benefit the non-Hindus. If they are providing separate cremation ground for dalits to-day, to-morrow they will provide separate cremation ground for Brahmans, Kayasths, Vaishya, rajput and so on. 、
政客们为了其他宗教教徒的利益而分化印度教徒。如果今天为达利人指定单独的火葬场,明天他们将为婆罗门、卡雅斯塔、吠舍、拉其普特等种姓提供单独的火葬场。
Truth Prevails•SA•6 hours ago
To GOD all beings are the same. It is humans who create this for their benefits. Our body is from mother earth and when we die it goes back there, a means of transport for our Atma.
对神来说,众生平等。是人类为了自己的利益创造了这一切。我们的生命来自地球母亲,我们死后都将回归大地。
Jack Saunders• Truth Prevails•Mum Bhai•3 hours ago
Hindus dont bother about earthly mother. Their mother is cow
印度教徒不在乎地球母亲。他们的母亲是牛
Ajit Leo•India•6 hours ago
After death also some of our brethren face atrocities. We earned freedom seventy years ago and still we face atrocities because of the apathy of our governments, no one tried to stop caste. All the political parties want caste and religion so that they can fool and play their political game.
即使死后,一些人也遭遇不公平待遇。70年前我们获得了自由,但由于政府的冷漠,我们仍然面临着歧视,没有人设法终止种姓制度。所有政党都想要维持种姓和宗教制度,这样他们就可以玩政治游戏。
Manu Sharma USA•USA•6 hours ago
IMO, the govt needs to fix everything. Take those daily put of reservation, who took it and provide equal rights to everyone n everywhere.
在我看来,印度政府应解决这些问题。赋予每个人平等的权利。
BIJOY BANERJI• Manu Sharma USA•ODISHA•6 hours ago
You are Right
说得对
Priyesh•7 hours ago
If they are the same then why give reservations for them? Plz scrap them
如果达利特和其他印度教徒是一样的,为什么要给他们预留名额?请取消预留名额
redsunbeer• Priyesh Sekar•Location•6 hours ago
It is because of discrimination that the Dalits need reservations. Otherwise they won''t be allowed to educate and work anywhere.
正是因为歧视,达利特才需要预留名额,否则他们将上不了学,找不到工作。