View: Do it like Vietnam, the new way to manage Covid and economy
观点:向越南学,应对疫情和管理经济的新方式
By Renuka Bisht
It should turn country after country green with jealousy. Vietnam has managed to have a 'good' pandemic. The country with a population of 97 million and an active border with , has seen only 355 confirmed coronavir s cases and not a single recorded death.
让一个又一个国家嫉妒的国家-越南成功控制住了疫情,这个人口9700万、与接壤的国家,仅355例确诊病例,无一例死亡病例。
It is therefore sitting pretty to rake in a Covid dividend where a swifter return to normal translates into greater investments as multinationals look to rejig their supply chains. As it is the lockdown was less disruptive to businesses here by plan, with go nment allowing many non-retail companies and factories to operate through it. And before the lockdown Vietnam was in another sweet spot of having gained the most export market share in Asia over the last five years, thanks to which it was clip along at a nice 7% growth.
在跨国公司寻求重组供应链的过程中,尽快恢复正常势必需要加大投资,越南坐收疫情带来的红利。由于越南政府允许非零售企业和工厂在封锁期间运营,因此封锁计划对这里的企业造成的损失较小。在封锁之前,越南就处在一个有利的位置,在过去五年里,越南在亚洲获得了最大的出口市场份额,并以7%的速度增长。
While other economies are set to contract this year ADB is forecasting a GDP growth of 4.1% here. HSBC bank has dubbed the country "Pho'nomenal Vietnam", the reference to its iconic noodle soup underlining how well it has managed both Covid and the economy. Good management is the key here. It is not like Vietnam doesn't have notable vulnerabilities. Or that good fortune just landed in its lap. The real learning is how it has minimised weaknesses and mamised strengths. Making the most of the hand it has been dealt.
尽管其他经济体今年将出现萎缩,但亚开行预计越南GDP将增长4.1%。汇丰银行称越南在控制疫情和管理经济方面表现出色。越南并非没有明显的弱点,或者说越南是好运降临了。真正要学的是如何将弱势最小化,将优势最大化,打好手上的牌。
Consider the Covid battle first. Its medical facilities are less advanced than the peers in the region. Had the infection numbers grown here into hundreds of thousands its healthcare sy em would also have struggled. Its density of doctors of 8 per 10,000 people is marginally better than that of India but nothing to Brazil's 22 or America's 26. However, what Vietnam lacked in resources it more than made up for in preparation and prevention.
先看看抗疫方面,越南的医疗设施不如该地区的其他国家先进。如果越南的感染人数上升到数十万,其医疗系统也会不堪重负。越南每1万人仅有8名医生,略好于印度,但与巴西的22名和美国的26名相比,就差远了。然而,越南从准备和预防方面弥补了资源上的缺乏。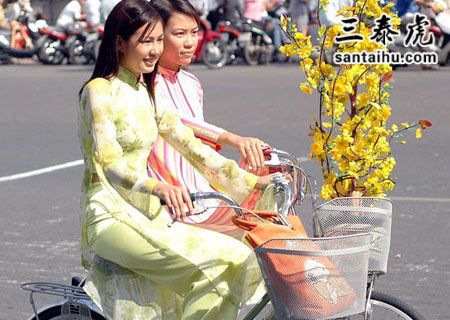 Prime Minister Nguyen Xuan Phuc declared war on coronavir s in January itself. It didn't have South Korean wealth for mass testing. Instead it mobilised the co unist , the military and the state's vast surveillance apparatus to meticulously track and trace all infections, often down to their second and third hand contacts, and then put them in institutional quarantine, which was not fancy but well-organised and strictly enforced.
越南总理阮春福在1月份就宣布抗疫。越南没有韩国的财力来进行大规模检测,相反,政府动员了军队,动用了庞大的设备,密切追踪感染者,然后将他们集中隔离。这种隔离方式并不复杂,但组织严密,执行严格。
Moving on to management of the economy, Hanoi is using the stimulus opportunity to address some of the infrastructure shortfalls that limit the integration of domestic firms into the global value chain. From new metro lines to expressways, big projects are reportedly being fast tracked. As it is between 2016-18 Vietnam climbed from 64 to 39 in the World Bank Logistics Performance Index, which measures how efficiently countries move goods across and within borders. But the real feather in its cap is the FTA with EU ratified last month. Again, it is a measure of how unusually Vietnam has kept juggling many balls that this is the first FTA the world is seeing since the outbreak of the pandemic.
接下来是经济管理方面,越南政府正利用刺激计划的机会,解决一些基础设施不足的问题,这些问题限制了国内企业融入全球价值链。据报道,从新地铁线路到高速公路,一些大型项目正在快速推进。在2016-2018年期间,越南在世界银行物流绩效指数中的排名从64位攀升至39位。该指数衡量的是国家跨境和境内运输货物的效率。但真正值得骄傲的是越南上个月批准的与欧盟的自由贸易协定。这是自新冠疫情爆发以来,全球签署的第一个自由贸易协定。
India's long flirtation with FTAs with the EU and US has been stymied by a concern about risks. Vietnam also has its worries. For example, as economist Trinh Nguyen emphasises, the FTA requires the entire supply chain to be within the two markets to qualify for zero duties. This is a challenge for Vietnam which is heavily dependent on for inputs. However, it has chosen not to play the defensive game. It has taken the bet that it can and will upscale.
对风险的担忧,阻碍了印度与欧盟和美国的自由贸易协定的长期谈判。越南也有自己的担忧。例如,正如经济学家Trinh Nguyen 所强调的,自由贸易协定要求整个供应链都在两个市场内,以符合零关税的标准。这对严重依赖进口的越南是一个挑战。然而,越南选择了不采取防守战术,它押注自己能够而且将会走高端路线。
But such is the economic dependence that they still say, when sneezes Vietnam catches a cold. In trying to script a different future what is exemplary is that Hanoi is acting clinically, building alliances and planning for change over the longer term. In this sense the EVFTA is already a ringing success.
一打喷嚏,越南就会感冒,这是由于经济上对的依赖。在试图描绘一个不同的未来时,河内采取了谨慎的行动,建立了联盟,并为长期变革进行了规划。从这个意义上说,越南与欧盟自由贸易协定是一个巨大的成功。
For India on the other hand it is bad news. Of the 56 companies that moved bases from in 2018-19, Nomura found that Vietnam got 26, T 11, Thailand 8 and India 3. On really incentivising foreign firms to set up shop in the country, we are only playing catch up rather than leading the race. Of course India's economy and human capital are many times greater. With suitable reforms and stewardship they can deliver much greater acceleration. But failing this, as an earlier generation of Indians watched living standards in zoom ahead today's generation may face the same with Vietnam.
另一方面,对印度来说是个坏消息。野村证券发现,在2018- 2019年将基地从大陆转移的56家公司中,有26家转到越南,11家转到,8家转到泰国,3家转到印度。在真正鼓励外国公司设厂方面,我们只是在追赶,而不是在保持领先。当然,印度的经济和人力资本要比越南大很多倍。通过适当的改革和管理,可以实现更大的增速。但如果做不到这一点,当老一辈印度人看到的生活水平飞速提高时,这一代印度人可能会面临与越南同样的问题。
以下是印度经济时报读者的评论:
译文来源:三泰虎 http://www.santaihu.com/p/50237.html 译者:Jessica.Wu
Sunil Sahota
In a socially backward and riots ridden country, companies hesitate to set up their businesses.
印度是一个社会落后、骚乱频发的国家,很多企业不愿在印度设厂。
Prof Manohar Lal
NO ONE, incl our Central and state Bureaucracy was expecting MNCs having manufacturing facilities in to shift their facilities to India. It was widely expected they shift their facilities to Vietnam first followed by Thailand, Indonesia, Mysia , Bangladesh etc. However in next 3 years considering the domestic market in India and scope for exports in the region, all the new MNC manufacturing and service facilities can certainly be expected to come to India, provided the geo po itical tensions with remain subdued
过去没有人,包括印度中央政府和邦政府,指望在设厂的跨国公司将他们的工厂转移到印度。人们普遍认为,他们会将工厂转移到越南,然后是泰国、印度尼西亚、马来西亚、孟加拉国等国。然而,考虑到印度庞大的国内市场以及该地区的出口市场,在未来3年内,只要印度与的地缘紧张局势保持缓和,跨国公司肯定会到印度设厂的。
Ankush
whatever, at least economy will get weaker,, India can work on service sector/others..less pollution
不管怎样,至少经济会因此衰退,印度可以专注于服务业和其他领域工作,产生的污染还更少呢
Praful Seth
Well i think it is difficult for india to offer same incentives what viet nam or or Indonesia can offer
我认为,印度很难提供越南、或印度尼西亚所能提供的激励措施。
Leon Fernandes
Don't wory. they will soon catch up. only time will tell.
不用担心,我们很快就能赶上他们,时间会证明一切的。
May
failed go nment, diplomacy and propoganda.
这届印度政府太失败了,外交失败,宣传没做到位
Vikas
Lol. Modi says a lot, boasts a lot, but in substance it is very little.
哈哈,莫迪只会夸夸其谈,实际上几乎毫无行动。
BIJAY NATH
kindly write an article "why companies are not willing for India?"
"为什么跨国企业不愿来印度设厂?",请写一篇文章分析一下。
Indian Tamilan
Because, infighting is high on India. And also, indians are not fools like other nationals to allow few peoples on the name of business and economy to loot Inida and indians.
因为印度内斗非常严重,而且印度人不像其他国家的人那样愚蠢,允许少数人以商业和经济的名义剥削印度人。
Sameer
Yes we should blame Nehru for this
我们应该把责任推到尼赫鲁头上
Venkateshwaran Neelakantan
With corrupt Indian Opposition po iticians ensuring that India LOSE out in all fronts, what do you expect from MNC companies?
的反对党政客让印度在各方面都处于劣势,还指望跨国公司把工厂迁到印度?
Sameer
So opposition is more powerful than the ruling ?? Lol than why be in power they should just resign
这么说反对党比执政党更强大??
哈哈,执政党为什么还执政呢,他们就应该辞职
Melman const
Vietnam doing quietly. We are advertising even for exporting a tablet or ppe. Self glorification of our po iticians a bane, businessmen interest is their profit.
越南低调做事。而我们连出口药片或个人防护装备都在大肆宣传
Damodar Kni
shut ur mouth congi troll
闭嘴吧,国大党水军
Skywalker First
In Global business fraternity India is now identified as communally unstable nation
全球商界都把印度视为一个不稳定的国家
Prem Karani
labour is good in india, but lack commitment
印度的劳动力很多,但不够敬业
Karthik
India is really a joke. Talk always louder than action.
印度真是个笑话,只会说不会做。
Peace
India cannot control co ption, and co ption is the root cause of non development
印度无法控制,是阻碍发展的根源