Mumbai: Man loses dad, ends up with Rs 16 lakh bill at private hospital
孟买男子的父亲患新冠肺炎不治而亡,需支付私立医院160万卢比医疗费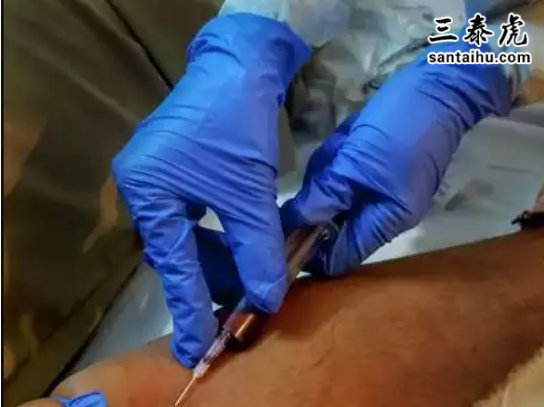 MUMBAI: Not only did a Santa Cruz resi nt lose his 74-year-old father to Covid-19-related complications, but he was also left with a bill of Rs 16 lakh for his father's 15-day ICU stay in a city hospital.
孟买:孟买一男子74岁的父亲因患新冠肺炎并发症不治而亡,他不仅失去了父亲,还需要支付其父在医院重症监护室(ICU) 15天的治疗费用,共160万卢比。
"I don't think any middle-class person can afford treatment worth Rs 1 lakh per day. The bill has come as a huge shock to us," said his son, who doesn't want to be named.
该男子称:" 我认为中产阶级都负担不起每天10万卢比的治疗费用。这笔医药费对我们来说是晴天霹雳。"
Manpreet Sohal, the director of Nanavati Hospital, Juhu, where the patient passed away on April 15, denied the family's allegations of overcharging. "The patient was brought to us in a very critical condition with multiple co-morbidities and multi-organ failure on March 31. Despite best clinical measures, he passed away," he added.
4月15日,患者在Nanavati 医院去世。该院院长曼普里特·索哈尔对家属提出的收费过高的指控予以否认。"患者于3月31日入院治疗,情况非常危急,伴有多种并发症和多器官衰竭。尽管采取了措施,他还是去世了。"他补充道。
With several families compning of profiteering by private hospitals for Covid-related treatment, the state public health department last week issued a notification cap treatment charges for uninsured patients seeking treatment in private hospitals for both Covid and non-Covid ailments.
由于一些家庭投诉私立医院在治疗新冠肺炎的过程中牟取暴利,国家公共卫生部门于上星期发布了一项通知,对因新冠肺炎和非新冠肺炎疾病而在私立医院治疗的无保险患者的治疗费用设置了上限。
The deceased patient's son said the bulk of the charges – Rs 8.6 lakh – were for medicine and consumables, while another Rs 2.8 lakh were "Covid charges". "The authorities have capped certain charges, but hospitals seem to be charging arbitrarily'', he alleged. While his father was in hospital, the family was under quarantine and couldn't leave their home. The man is angry he was not given any indication by the hospital about the expenses they would incur.
死者的儿子说,其中大部分费用——86万卢比——是药品和消耗品,其余28万卢比是"新冠肺炎治疗费用",当局对某些收费设置了上限,但医院似乎还是随意收费。"
在他父亲住院期间,其他家属均居家隔离,不能出门。该男子很生气,因为医院没有提醒他会产生多少费用。
"Communication with the hospital has been on phone and via email. I paid Rs 60,000 at the time of admission. A day later, I was informed that my father would have to put on dialysis and on ventilator. I gave consent ronically," he said.
他说:"我们一直通过电话和电子邮件与医院联系。入院时我付了6万卢比。一天后,我被告知我的父亲将不得不接受透析和呼吸机治疗,我表示同意。"
He said a couple of days before admission his father's blood test results showed his blood serum creatinine (an indirect measure of kidney function) was normal. "Thereafter, the bill kept rising. I paid Rs 3.4 lakh and a couple of days later I received a call from the accounts department informing me that if I did not pay, they would stop treatment," he said.
他说,入院前几天,他父亲的验血结果显示,他的血清肌酐(一种间接测量肾功能的指标)正常。此后,费用账单不断增加。我付了34万卢比,几天后我接到医院财务部门的电话,告诉我如果不付钱,他们就会停止治疗。"
The hospital arranged to send his father's body via ambulance to the crematorium, but he had to pay Rs 8,000 for the ambulance.
医院安排了救护车将他父亲的遗体送往火葬场,而他必须为此支付8000卢比的费用。
Nanavati's Sohal said the patient had undergone a heart surgery earlier. After being admitted, he developed acute respiratory failure and needed ventilator support. "He also needed high-end Continuous Renal Replacement Therapy for kidney failure for seven days,'' he added.
Nanavati医院的Sohal医生表示,这名患者此前曾接受过心脏手术。入院后,他出现急性呼吸衰竭,需要呼吸机支持。他补充说:"他出现肾衰竭,还需要接受连续七天的肾替代治疗。"
印度时报读者的评论:
译文来源:三泰虎 http://www.santaihu.com/49829.html 译者:Jessica.Wu
PARIKSHIT BHANDARI
In todays world if u dont have health n medical insurance.... ur asking for trouble
现如今,没有医疗保险的话,那就是自找麻烦
Vignesh Chandrasekharan
This hospital is for the super rich. Just a money making business in garb of hospital.
这家医院是为超级富豪服务的。只不过是打着医院的招牌在赚钱。
pubesbeuponhim
U know how much PPE in one shift costs for all doctors and nurses ?? Forget other costs .
你们知道医生和护士每天使用的个人防护用品要花多少钱吗?更别提其他费用了。
Manish Bhandari
2 lakhs each day?
20万卢比一天?
pubesbeuponhim
He was in ICU not in ward must have been on ventilator must have needed blood transfusions , higher antibiotics which are costly , intimations , intensive mon oring u think all this is ch ???
他住的是ICU,不是普通病房,在ICU必须使用呼吸机,必须输血,必须使用昂贵的抗生素,需要严密的监护,你们以为这些都很便宜吗?
Sundar Rajan
I think the hospitals are taking undue advantage of the situation and fleecing the patients with their exorbitant charges. On one hand you have doctors, nurses and health care workers working selflessly and at great personal risk and on the other hand you have corporate hospitals who seem intent on fleecing their patients. I am also quite sure that the go nment would not do anything about it other than paying lip service.
我认为医院是趁机向病人收取过高的费用。一方面,医生、护士和医护人员冒着巨大的风险,无私地救治病人;
另一方面,私立医院似乎一心要榨取病人的钱财。
除了口头上的承诺外,政府不会有任何行动的。
Sarthak
Why not go to go nment hospitals? You can't use any private facility for free.
为什么不去公立医院呢?
私立医院不会给你免费治疗的。
Sundar Rajan
Nobody said about getting free treatment. The question is about exorbitant charges.
没人说要免费治疗。问题是收费太高了。
Varadarajan Sitarn
nanavati hospital is famous for looting people.
Nanavati医院以宰人闻名。
Sandeep Garg
Private Hospitals are factory of money minting. Charges are exorbitantly high. They can charge any bill. Who knows what exactly required.
私立医院是赚钱的工厂,收费高得离谱。
乱收费,谁知道哪些费用是必要的。
Krupesh Dhirajlal G
it's an clear loot by hospitals and I know go nment will not support there citizens in these matters....middle class families in india in huge pressure now a days but go nment will only help far poor and rich people no reliefs for middle class
显然是医院在宰人,我知道政府不会在这些事情上支持患者家属。印度的中产阶级家庭现在面临着巨大压力,但政府只会帮助穷人和富人,对中产阶级没有提供任何救济
Vasudevan Viswanathan
People are stripped in the guise of treatment. Is it an air ambulance thaat it costs 8000?
8000卢比,是空中救护车吗?医院对病人收取高额治疗费,人们一场大病后就一贫如洗。
Nikunjkapadia
No Humanity when it comes to these hospitals!!
这些医院一点人性都没有
Paramjit Singh
An average bill of over one lakh per day is definitely a loot.and not acceptable. All the hospital charges must be approved by a gt committee and same should be available for perusal by the patient's family before and during the treatment.
平均费用超过10万卢比/天,这绝对是抢钱,无法接受。所有医疗费用必须由政府机构批准,并在治疗前和治疗期间知会患者家属。
Madan Mohan Siddhanthi
Nothing new - has been happening , now happenss and will happen in fututre too . When you go to. a hospital are you sure he is a doctor or butcher -even god can not know
没有什么新的——这种事情以前也发生过,将来也还会发生。你去医院,你确定你看的是医生还是屠夫,天晓得
Mahendra Singh
Not all hospitals and Doctors are angel!
不是所有的医院和医生都是天使!
Kalyan Sinha
Dont pay the bill. Hospital cant do anything
不要付钱,医院也不能拿你怎么样啊
Pranay Shah
Scam, pls expose.
骗局,请曝光
LACHOO K. CHANDIRAMANI
Nowdays all private hospitals worldwide have become blood suckers , they don't consider the patient's economic difficulty and instead of hel the patient recover they prefer leaving the patient to his fate.
现在世界上所有的私立医院都变成了吸血鬼,不考虑病人的经济困难,没钱就不给治,让病人听天由命。
Headed Window
Hospital here has overcharged for sure. Private hospitals are money making machines . Nanavati for sure is one of them.
医院的收费肯定是过高了。私立医院是赚钱机器,这家医院肯定也是。
Rohit Anand
If you can't afford you should go to a gt hospital....
如果负担不起,就应该去公立医院啊…
Praveen Sharma
This hospital should be sealed. Under this Udav gt everything is abnormal in Maharashtra. Hospitals are doing whatever they like. What action Maharashtra gt taken ag inst this hospital.
应该封了这家医院。在乌达夫政府统治下,马哈拉施特拉邦的一切都是不正常的。医院想怎么收费就怎么收费,马哈拉施特拉邦政府对这家医院采取了什么行动吗?
Lalit Sadhwani
hospital should be punished badly .
严惩这家医院
nitin handa
seal this hospitals and put the staff behind bars
封了这家医院,把医院员工送进
外文:https://timesofindia.indiatimes.com/city/mumbai/man-loses-dad-ends-up-with-rs16l-bill-at-pvt-hosp/articleshow/75524714.cms