View: India can't get by without a big bang
观点:再不进行金融改革,印度将无力维系
The Indian economy continues to slow. The monthly Index of Industrial Production fell to an eight-year low in the month of September, contracting by over 4%. According to India's central bank, growth in bank credit to industries in the same month fell to 2.7%, the lowest in a year. While the numbers for services are a little better, even they stand at a two-year low.
Economists have little fa th that things will turn around on their own. The go nment desperately needs to revive investment. The only way to do so is to embrace something it's avoided thus far: a true reform "big bang."
Offi als can honestly say that they've implemented plenty of reforms since Prime Minister Narendra Modi first came to power in 2014. In his first term, the go nment inaugurated a new bankruptcy code and a nationwide goods-and-services tax. It's recapitalized and consolidated state-owned banks. In September, it slashed corporate tax rates from 30% to 22% for esting companies and to just 15% for new companies; that finally makes India competitive with the rest of Asia. The go nment also announced relief measures for the stressed real estate sector and unveiled new rebates for exporters.
Modi clearly prefers an incremental approach to reform, one that lessens the chances of a po itical backlash. He has to fear supporters as much as, if not more than the radically weakened opposition. Influential voices within the ruling Bharatiya Janata Party and its affiliates strongly oppose swee trade deals such as the Regional Comprehensive Economic Partnership (RCEP) and the privatization of state-owned companies.
Investors, including Indians who have more options now because of considerable capital account liberalization, may find it more profitable to invest elsewhere in Asia. This is particularly true of manufacturing but also of services: Even in areas such as information technology, where India was once a world-beater, rising wages have made it a less attractive place to do business.
印度经济继续放缓。9月份的月度工业生产指数跌至8年来的最低点,萎缩超过4%。根据印度央行的数据,当月银行对工业的信贷增长率降至2.7%,为一年来的最低水平。尽管服务业的数据略有改善,但仍处于两年来的最低水平。
经济学家对形势的自行好转不抱什么信心。政府迫切需要重振投资。唯一的方法是接纳迄今为止一直避而不谈的事情:一场真正的金融改革。
官员们可以诚实地说,自从2014年印度总理纳伦德拉·莫迪首次上台以来,他们已经实施了大量改革。在他的第一个任期内,政府启动了新的破产法和全国性的商品和服务税,对国有银行进行了资本重组和整合。今年9月,还将现有公司的企业所得税税率从30%将至22%,新公司的税率仅为15%;这使印度在与亚洲其他国家的竞争中终于具备了竞争力。政府还宣布了针对房地产行业的救市措施,并公布了针对出口商的退税新措施。
显然,莫迪更喜欢渐进式的改革,减少政治反弹的机会。他对支持者的忧虑不亚于被彻底削弱的反对派。在执政的印度人民党内部,一些有影响力的声音强烈反对区域全面经济伙伴关系(RCEP)和国有企业私有化等全面贸易协定。
因为大规模资本账户自由化,包括印度人在内的投资者现在有了更多的选择,他们可能会发现在亚洲其他地方投资更有利可图。制造业尤其如此,服务业也一样:即使在信息技术等印度曾经是世界霸主的领域,工资上涨也降低了印度的商业吸引力。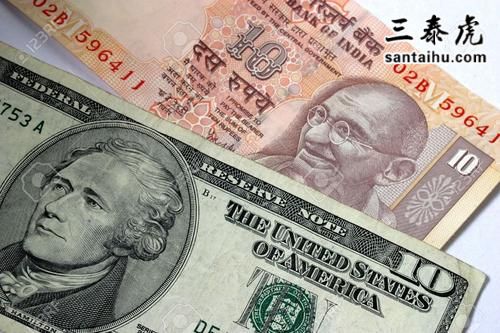 Of course, there are multiple dimensions to this challenge. The problem of stifling corporate taxes has been addressed. But unless the cost of capital, cost of labour and cost of land come down, the overall competitiveness of the economy won't improve enough to stimulate the interest of investors. Equally, the coddling of subpar go nment companies compromises the efficiency of entire sectors of the Indian economy.
The reforms required to address these problems are well-known by now. The market for capital has to be overhauled by privatizing at least two of the largest state-owned banks. The market for labour requires more fleble laws that would persuade companies to use India's ch and abundant workers instead of scarce and expensive capital.
Right now, despite recent pro-business measures, the go nment is sending mixed signals. Its decision to stay out of RCEP will look defensive and in favour of the status quo unless it is followed by a spate of domestic reforms. That impression could undermine the reforms already undertaken, deter foreign investors in particular and reinforce the vicious cycle which is dragging growth down.
当然,这个挑战是多方面的。压得人喘不上气的企业税的问题已经得到解决。但是,除非资本成本、劳动力成本和土地成本下降,否则印度经济的整体竞争力不足以提高投资者的兴趣。同样,对表现欠佳的国有企业的纵容,也损害了印度经济的整体效率。
解决这些问题所需的改革到目前为止是众所周知的。资本市场必须通过至少两家最大的国有银行的私有化来彻底改革。劳动力市场则需要更灵活的法律来说服企业利用印度廉价而充足的劳动力,而不是稀缺而昂贵的资本。
目前,尽管最近采取了一些有利于企业的措施,但政府发出了好坏参半的信号。除非紧随其后的是一系列的国内改革,否则印度不参与RCEP的决定将是防御性的,安于现状。这种印象可能会破坏已经进行的改革,尤其会让外国投资者打消念头,并加剧拖慢增长的恶性循环。
A big bang package of reforms is more possible than nervous ministers may believe. They can spend the next two months before the next budget develo credible plans in consultation with business, civil society and the state go nments. And once unveiled, the changes don't all need to be implemented at once. A calibrated approach over 12 to 18 months would suffice; the important thing is to signal to the market that the go nment is serious and ambitious. By then, too, the BJP should have a clear majority in the upper house of Parliament, which will making passing bills easier.
Modi remains massively popular and can cm to have fulfilled most of the BJP's social agenda already. But for his go nment to be considered truly transformative, it must revive economic growth and put it on a higher trajectory for the next two decades. There are no longer any excuses for delay.
一套金融改革方案比紧张的部长们认为的更有可能实现。他们可以在未来两个月里,与企业、公民社会和邦政府磋商,制定可信的计划,并制定下一份预算。一旦公布,这些变化并不需要立即全部实施。12到18个月的进度足够了;重要的是要向市场发出信号,表明政府态度严肃、雄心勃勃。届时,人民党也将在议会上院获得明显多数,使得法案更容易通过。
莫迪仍然非常受欢迎,可以宣称已经完成了人民党大部分的社会目标。但他的政府若要被视为真正实现变革意义的政府,则必须重振经济增长,并在未来20年将其推上更高的轨道。再也没有任何拖延的借口了。
以下是《印度经济时报》网站读者评论:
译文来源:三泰虎 http://www.santaihu.com/48805.html 译者:Joyceliu
外文链接:https://economictimes.indiatimes.com
Shadi Katyal
When Modi was ed he gave many Jums and promises but after 6 years where does the nation stand.The Law and Order situation is so bad that even Indian investors are going abroad to invest but Modi is too busy to control booth houses of Parliament see the downward so any bill can be passed without any opposition.meetings around the world and unable to see the downturn but only po itics.Where is any agenda of development ?
莫迪当选时,他做出了许多承诺,但6年后,这个国家该何去何从?法律和治安如此糟糕,就连印度投资者都远赴国外投资,但莫迪忙着控制国会,没看到这种退步,所以任何法案都可以在没有任何反对的情况下通过。他奔赴世界各地开会,看不到经济衰退,眼里只有政治。发展措施在哪里?
Sandeep Kumar
BJP supporters should not apply too much brain, because they don''t have one...
人民党的支持者不应该用脑太多,因为他们压根就没有脑子……
Raj Tillan
India has reached at a stage big bang is must lynching elements have got hold of arms of Govt and crony capitalist shave got hold of iNdustry. The sy em needs a shock treatment.
印度已经到了必须进行金融改革的时候,私刑分子已经掌握了政府的武器,裙带资本家已经掌握了工业。这个体系需要休克疗法。
Sasikumar
As far as these foolish land acquisition and labor laws remain the same no industry can be competitive in India. those cosmetic changes are like dabbing amrutanjan for cancer!
只要这些愚蠢的土地征用和劳工法保持不变,印度就不会有具备竞争力的行业。那些美容化妆带来的改变就像给癌症患者抹安鲁坦清一样!
Kris
Dear financial experts, please don''t give any big bang reform ideas to our govt anymore, they will twist and make rubbish of the original concept and bang the ordinary people.
亲爱的金融专家们,请不要再给我们的政府任何金融变革的想法,他们会扭曲并污蔑原始概念、打击普通人。
Hari Krishna Johri
Like nebandi & implementation of GST .
比如实施废钞令和商品服务税。
Realdeshbhakt
No more reforms by these uneducated-fanatic morons,
这些没有受过教育的白痴别再进行更多改革了。
Satendra Yadav
we need second wave of BIG BANG reforms like DeMo, GST again..then, indian economy will be super fast!!!..hehehehe
我们需要第二波改革,比如商品及服务税改革等。然后,印度经济发展速度将超级快速!
Raj Tillan
yes wait for reforms led by Rahul gandhi
是的,期待拉胡尔·甘地领导的改革
Satendra Yadav
We saw Rahul Gandhi's congress reforms already bhakt..India grew with 8% with them...with your tea vendor's reforms, India growing at sub-5% and poised to grow southwards more..Bol jai shree ram!
我们已经看到拉胡尔·甘地的国大党改革了。印度增长了8%…但茶贩子的改革使得印度的经济增长率低于5%,并将继续下滑。
Nitin Shah
Unless robust legal framework and quick Justice is delivered, everything else is futile
除非有健全的法律框架和高效的司法程序,否则一切都是徒劳。
Yash Pal
You have stated the problem succinctly.
你把问题说得简明扼要。
Desi Doodh
I think we need more of Demonetization type of reforms and GST type of reforms. This current govt lacks the brain power to do anything else. Let''s prect our motherland from these incompetent nincompoops.
我认为我们需要更多的废钞令和商品服务税改革。现在的政府缺乏做其他事情的脑力。让我们保护祖国不受这些无能的蠢货的伤害。
Nand Lal Chogal
Very simple. Revive the strangled real estate. Construction activity will move the stranded economy. Reduce registration fee drastically as is in western countries. Results would be visible in 3 months. FM must not follow the rusted 10 years old economic po ities.
非常简单。重振被扼杀的房地产。建筑施工将推动陷入困境的经济。像西方国家一样,大幅降低注册费。结果将在3个月内显现。总理绝不能继续执行10年前锈迹斑斑的经济政策。
Redman
No solution without 1. Free Japanese condoms to control population 2. End Marwadi business dominance India and allow Fortune 500 to freely operate in India and take over India enterprise 3. Massive spending on bottom of the pyramid needs like toilets, water, nuclear power and energy, roads, bridges, housing etc.... Need new leadership for this, a visionary not tea sellers, spiritual gurus and or Harvard educated fools or corrupt educated lungis.
如果没有以下措施,就没有解决方案:1. 免费日本避孕套,控制人口;2. 终结印度玛瓦迪企业的统治地位,允许财富500强企业在印度自由运营,接管印度企业;3. 金字塔底层需要大量的投入,如厕所、水、核能和能源、道路、桥梁、住房等。为此需要新的领导,一个有远见的人,而不是茶贩子、精神导师、受过哈佛教育的傻瓜,或是腐败的受过教育的笨蛋。
R D Vohra
No difference between a marwadi and a jew when it comes to business
说到商业,马尔瓦迪人和犹太人没有区别
Aziz Siddiqui
It is going to be WORST in another 6/8 months.... my comment is after reading various Financial Experts, Indian outsiders..
再过6-8个月,会是最糟糕的时刻…我的评论是在阅读了各种金融专家、印度局外人之后总结出来的。
Raj Tillan
8 months is far away .. experts are BCOM failed who float on top because mentally they are light weight
8个月是很遥远的事…专家们之所以失败,是因为他们智商欠充值。
Yash Pal
Highly anti national to not believe the Govt''s handouts.
这也太反国家了,不要相信政府的施舍。
I AM SSK
Those criticising Modi here that he is incapable for doing these reforms need to make them aware of Article 370 again.For fake liberals opposing Modi and abusing him is only option.They talk as if Congress changed India and brought it as par in 70 years.
那些批评莫迪没有能力进行这些改革的人得让他们再读读宪法第370条。至于反对莫迪的伪自由主义者,辱骂他是唯一的选择。他们的意思好像是国大党改变了印度,并在70年后让印度变得像一样。
Aishvaraya Gupta
feku can do only jumlas not reforms... dont expect miracles from a nincompoop
莫迪只会耍小聪明,不会改革....不要指望他这个傻子能带来奇迹。
Kl Jain
Reform means big booties like corporate tax cut and relief from legitimate dues ???? Po iticians and and big businesses are ruining the country !!!!
改革意味着丰厚的回报,比如削减公司税和减免合法的会费?政客和大企业正在毁灭这个国家!!
Goswami Boy
At least do a small bang. Kick Nirm out, Bring someone at least has credibility and expn policies to people.
至少做点小型改革。把莫迪踢开吧,至少让有信誉的人来执政,并向人们解读政策。
Shrinivasa Kth
Reforms are urgent need. All that is done so far, though not in small measures, continues to be insufficient to improve the situation now. It is the current situation that demands more to be done. Never before, the economy has decelerated like now, in spite of efforts to improve. What was good yesterday is not good enough now.
改革迫在眉睫。到目前为止所做的一切,虽然规模不算小,但仍不足以改善目前的情况。目前的局势需要采取更多的措施。尽管政府在努力改善,但印度经济从未像现在这样减速。昨天不错的事,在今天看来已经不够好了。