Can India beat China in the next 10 years? | India vs China economy
印度经济能在未来10年超过中国经济吗?印度经济 vs 中国经济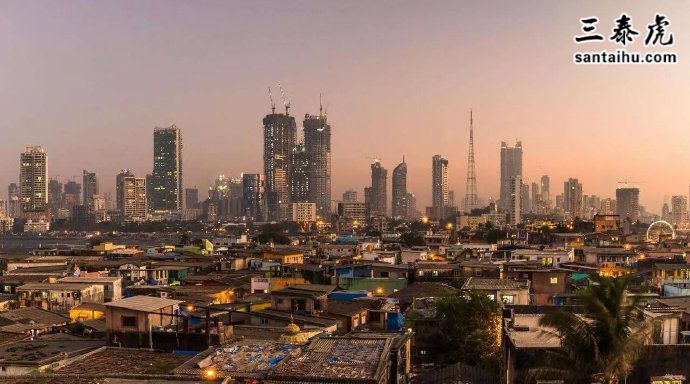 以下是Youtube网友的评论:
Muhammad asif M
I would like to add one thing most people in India do not get a quality education.
我想补充一点,大多数印度人没有接受过优质教育。
Subhajit Chatterjee
It's not Bangladesh GDP which is ahead of India now, I guess it's GDP/capita
孟加拉国人均GDP超过印度人均GDP,不是总GDP超过
Yang Ji
in the age of supply chain break down, only the one with complete supply chain can keep up with economic growth. So my advice is that India should build a competitive domestic supply chain, control most of the core technology, and build up its infrastructuring. China had moved on from semi-skilled labour intensive manufacture. China gonna move to robot intensive and capital intensive high value added manufacturing and manufacture related servicing. It will take at least another two decades to get to where China is today, if India can manage to have a whole of society political reform and legislative reform. Otherwise I am not really optimistic about India's economic future.
在供应链崩 溃的时代,只有拥有完整供应链的企业才能跟上经济增长的步伐。
所以我的建议是,印度应该建立一个有竞争力的国内供应链,控制大部分核心技术,建设基础设施。
中国正从劳动密集型制造业,转向机器人密集型和资本密集型高附加值制造业和制造业相关服务。
如果印度能够进行整个社会的政 治改革和立法改革,至少还需要20年才能达到中国今天的水平。否则,我对印度的经济前景并不乐观。
Mukul
top most indian problems are include - politics n currption
印度最主要的问题包括政治和腐 败
Pratik
Unfortunately we will not, because of the politics and our mindset.
Its so unfortunate
不幸的是,受国内政治和我们的心态所拖累,我们无法打败中国。真是不幸
Shiyas
ndia will grow no doubts
毫无疑问,印度会发展起来的
Super game
I think India's MOAT is Indian youth who are excelling in IT sector, start ups and even in blockchain. But government is not taking any initiative or support to take advantage of it. On top of that they are becoming barrier as we saw how they imposed irresponsible and stupid tax policy on crypto. That's why our youth go to silicon valley and end up becoming CEOs of top companies.
我认为印度要靠年轻人,他们在IT行业、初创企业甚至区块链领域都很出色。但政府没有采取任何主动或提供任何支持。
最重要的是,政府正在成为障碍,不合理的税收政策。我们的年轻人去硅谷,最终成为顶级公司的首席执行官。
Indian Army
India is going towards dissolution im saying this because most of the people of our country is not raise voices against inflation, quality education, rise of petrol prices or food products prices or injustice. but raise voice against azan unnecessary. within 10 years India economy will fall down as srilanka and we will be whole responsibile.
印度正走向解 体,我这么说是因为我们国家的大多数人并没有对通货膨胀、汽油价格或食品价格的上涨或不公正现象发出反对的声音。不出10年,印度经济就会像斯里兰卡一样崩 溃,我们要负全部责任。
Saurabh Jain
Absolutely agree. I've been saying since ages that not having most women in india employed is a major problem. It can really have a big positive impact on a family's well-being.
印度大部分女性没有就业是一个主要问题,这对一个家庭的幸福有很大的影响。
Raghav Sridhar
Sir India is never going to be china
In china land approval is very fast
Still we are struggling for basic infrastructure where as chima is way ahead
印度永远不会成为中国
在中国,土地审批非常快。
即使在独立70多年后,印度仍没有高铁,我们仍然在为基础设施而奋斗,而中国遥遥领先
Sumeet Shekher
What I personally think about the current problem with unemployment is that we are too dependent on IT Services. As a country we should emphasize a lot on local manufacturing facilities as a country we aren't even capable of manufacturing quality stationary products for export markets. We are so happy with mediocrity. We are good servers but not good producers. india is predominantly a poor country on alot of standards.
我个人认为目前的失业问题是因为我们太依赖IT服务了。作为一个国家,我们应该非常重视本土的制造业,作为一个国家,我们甚至没有能力生产高质量的产品用来出口。我们安于平庸。我们是优秀的服务者,但不是优秀的生产者。在很多标准上,印度都是一个贫穷的国家。
Huas
China's GDP in 2021 is 17.7 trillion. If this year's relatively low growth rate is 4.5%, then it can be expected that China's annual GDP growth in 2022 will be about 800 billion US dollars. This is 1/4 of India's total GDP (about 3 trillion). That is to say, even if China's economy is no longer growing, they will create 1 India every 4 years, which is the reality.
2021年,中国GDP为17.7万亿美元。如果今年的增长率为4.5%,那么可以预计,2022年中国的GDP增量会是8000亿美元左右。这是印度总GDP(约3万亿)的四分之一。也就是说,即使中国经济不再增长,他们也会每4年创造一个印度规模的GDP,这是现实。
anonymous anyone
Unification is much more difficult to achieve in India as there is much more diversity compared to largely homogeneous Chinese society, whether it is differences in religion, reservations in jobs, rich vs poor etc. this is a matter which can never be solved because you cannot appease one section without the other section feeling alienated or offended. But we can overcome this to an extent by instilling a Uniform Civil Code which will help reduce differences. Also lower taxation for middle class ( both direct & indirect) to bolster their purchasing power.
在印度实现统一要难得多,因为与中国社会相比,印度的多样性繁杂,无论是宗教差异还是工作方面的预留制,这是一个永远无法解决的问题,
你不可能安抚一个群体的同时,做到不让另一个群体感到疏远或被冒犯。
但是,我们可以通过实施有助于减少差异的统一民法典来在一定程度上克服这一点。
同时降低中产阶级的税收(直接和间接),以增强他们的购买力。
RAJ KARMAKAR
The main reason for Venezuela's downfall was US Sanctions.... Not just welfare politics
委内瑞拉衰败的主要原因是美国的制裁,不仅仅是福利和政治
sujit
It's convenient for govts to give freebies to poor (to get votes) and tax/loan waivers to rich ( to get donations). Actually growing economy is difficult.
对政府来说,给穷人发免费的东西(以获得选票)和给富人减税/贷款减免(以获得捐赠)是很容易的。实际上,发展经济是很难的。
CommonMan
I worked with Chinese, they are very bright and hard working, many of colleagues who studied in US and they came back to china for the growth of there nation.
In India ppl go settle in US rather coming back after there studies.
We should create strong education ecosystem and also create good intellectual property asset.
We are noway near to US and china in innovation and R&D spending.
我和中国人一起工作,他们非常聪明,又努力,很多同事在美国学习,他们回到中国是为了国家的发展。在印度,人们去美国是为了在那定居,而不是在美国学习后回国。我们既要打造强大的教育生态系统,又要打造良好的知识产权资产。
在创新和研发支出方面,我们远不及美国和中国。
Aditya Sharma
Biggest reason for india lagging behind : corruption
印度落后的最大原因是腐 败
PRIYANSH AGRAWAL
Will try to contribute as much I can.
我会尽我所能做出一份贡献。
Padmaja Divakar
Well explained about Chinese economic growth Akshat!
很好地解释了中国的经济增长
Mogambo
Beating China is a tall order but I think we will reach 6.5tn-7tn GDP by 2030 which is absolutely possible as long we don't get tangled up in a war.
打败中国是一项艰巨的任务,但我认为,只要我们不卷入战争,到2030年,我们的GDP将达到6.5万亿至7万亿美元,这是完全可能的。
Ramachandran Murali
India has done amazing reforms for ease of doing business from 2014.
从2014年开始,印度在便利经商方面进行了惊人的改革。
Rangaswami TV
While doing a comparision, at the end of the Mao era it is likely that the literacy percentage in China was far ahead of India. Without the building block of basic education nothing worthwhile is possible
中国的识字率远远超过印度。没有基础教育这一基石,就不可能建立任何有价值的东西
Krishna A
Build wealth and then talk about distributing it - well said
先积累财富,然后再讨论如何分配财富,说得好
Devil
Great video once again...rotten political system and corrupt politicians are the biggest hindrance in the path of growth.
印度腐败的政治体制和腐败的政客是发展道路上的最大障碍。
Arshad km
Yes India will become next China, in another 100 years
印度将在100年后成为下一个中国
An Indian
Wrong Title bro, first we have to Beat Bangladesh then eligible to think about China, at least during MODI Tenure No way to beat china,
首先我们要超过孟加拉国,至少在莫迪任期内,印度不可能超过中国
Sandeep
China started dum in tones 10 years back only that time people were making fun of its product but clearly they were having options for each and every small and large , product many countries politician and knowingly ignore it, China slowly improved on it fixed supply chain issues, created end end chain of Chinese suppliers and now slowly almost acquired all important ports
中国在10年前开始倾销,那时人们还在嘲笑中国货,但很明显,每一种大大小小的产品都有选择,许多国家的政客故意忽略了这点,中国慢慢提升,解决了供应链问题,他们创造了中国供应商的终端链,现在几乎收购了所有重要的港口
SA
unless we come out of the mindset of just replicating China we can't do anything...why replicate? why can't we think of India's own pathway to achieve such huge GDP
除非我们摒弃中国的思维,否则我们什么都干不成…
为什么我们不能走印度自己的路
Madara Uchiha
India can never be the next China India will always be India and we can beat China if we boycott them.
印度永远不会成为下一个中国,印度永远是印度,如果我们抵制中国,我们就能打败中国。
VikLyrics @ Sparkling Beats
"You must be the change you wish to see in the world." — Gandhi
" 要想世界改变,必须先改变自己。"——甘地