Karnataka couple stoned to death four years after inter-caste marriage
卡纳塔克邦:一对跨种姓夫妇在结婚四年后被人用石头砸死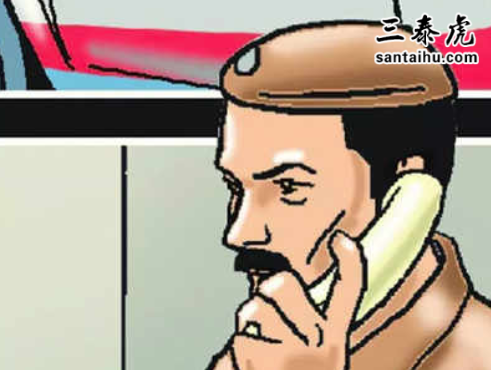 BENGALURU: In an apparent case of honour killing, a Dalit man and his wife, who married against wishes of the woman's family, were allegedly stoned to death when they returned to their village in Gadag district in Karnataka, four years after fleeing it, police said on Thursday.
班加罗尔:周四,印度警方表示,一起荣誉谋杀案,一名达利特男子和妻子不顾女方家人反对而结婚,据称他们逃离了位于卡纳塔克邦Gadag区的村庄,四年后返回时被人用石头砸死。
According to police, Ramesh Madar and Gangamma had married Gangamma, belonging to the Lambani community, disregarding the opposition from her family members four years ago. Fearing backlash from the family, they had fled their village Lakkalakatti near Gajendragad town and migrated to various places in Karnataka and worked as labourers.
根据警方的说法,Ramesh Madar和Gangamma(来自Lambani社区)四年前不顾女方家人的反对结婚。由于担心遭到家人的阻挠,他们逃离了加延德拉加德镇附近的拉卡拉卡蒂村,到卡纳塔克邦打工。
On Wednesday they returned to their village. Spotting them on a road, some people from the Lambani community attacked the couple and later stoned them to death, police said. "Our investigations are on. There's a progress in the case, which we cannot disclose at this point," said a police officer at the Gajendragad police station. The couple had two children.
周三,他们回到了村子。警方称,Lambani社区的一些人在路上发现了他们,这些人袭击这对夫妇,随后用石头将他们砸死。"调查正在进行中。此案有了进展,目前我们还不能透露。"
据悉,这对夫妇有两个孩子。
印度时报读者的评论:
译文来源:三泰虎 http://www.santaihu.com/48746.html
外文:https://timesofindia.indiatimes.com
Anjan Kesh • 17 hours ago
Instead of tacking this plague of casteism in 2019, this useless govt is busy with temples and mosques
这个一无是处的政府没能在2019年解决种姓制度问题,而是忙于修建寺庙
Anjan Kesh • BLR • 11 hours ago
Government will never want to do away with caste it is their bhrama Astra, they can misuse it any where at all circumstances. First and foremost politicians are to be blamed for all caste based crime
其实政府不想废除种姓制度,需要的时候,可以把把种姓这个话题拿出来说事
Santosh Kumar • Vadodara • 18 hours ago
Shameful act by upper caste Indians...
高种姓印度人这样做是可耻的…
Luke Cage • Bedok • 17 hours ago
If you don't like couple, don't help them but why killing this brutual way. I know only two castes in world living & non living... these stone pelters should be jailed.
不喜欢这对夫妇,你可以选择不帮助他们,为什么要用这种残忍的方式杀人。把那些扔石头的人关进监狱吧。
Kinnu • BLR
People have the freedom to marry any one from any caste or creed. This type of killing is disgraceful to society. The culprits need to be arrested immediately
人们有与任何种姓或信仰的人结婚的自由。杀人是不允许的。应立即被逮捕罪犯
Babloo Sharma
On our way for $5 trillion economy competing with !
印度正在使出浑身解数成为5万亿美元经济体,我们要和竞争!
Aaaa• India
If India ever becomes $5 trillion economy will you leave India and move out to some other country with your whole family?
如果印度成为5万亿美元经济体,你会带上家人移民其他国家吗?
Anil Nair • Trivandrum
Caste and if possible, religion must be abolished.
可能的话,种姓制度应该废除。
arshad khan • 7 hours ago
Govt should create awareness and action on this since we are living in the civilised society and rip to the deceased
政府应该行动起来,我们可是生活在一个文明社会。愿死者安息
Vydhyaraja • Bangalore • 9 hours ago
first arrest those who have stoned these two to death and hang them in public place.
先逮捕那些扔石头的人,然后公开绞死他们。
Nana • 11 hours ago
This is not just shameful but disgusting when there is one side of india which is looking at going to explore sun and other side is looking for ways to kill one another...
可耻的,恶心!
印度一边在探索太阳,另一边却在自相残杀……
Aaaa • India • 4 hours ago
When will this menace of killing for marrying among hindus end... There is no honour in killing ..
印度教徒的荣誉谋杀何时才结束……杀戮是没有荣誉可言的。
Kumar • 10 hours ago
difficult to eliminate castism..
很难废除种姓制度
Guest • 11 hours ago
This is ridiculous .
太荒谬了
Malaikallan • Malappuram • 13 hours ago
It is nothing to do with religion.
这与宗教无关。
Guest • 40 mins ago
Horrible .
太可怕了
R Aloor • 1 hour ago
The epidemic of useless Casteism which prevented India to get Nobel winners in Science nor made a Technology super power is still there. The gene problem of Hinduism.
种姓制度束缚了印度,结果是印度人拿不到诺贝尔科学奖,国家也无法成为科技超级大国,这种歧视仍然存在。这是印度教的基因问题。
Biswajit Gupta • 1 hour ago
Wtf is caste it is created to spread hate.
种姓是用来传播仇恨的
Roger Federer • 14 hours ago
Very much ashamed to hear these things still prevailing in our society...
听闻此类事情仍然在印度社会中盛行,我感到非常羞愧……
Kumar V • India • 17 hours ago
Would have liked to know what made them to come back, hope it was not treachery like in movies.
他们为什么要回村里?