Indore: 17-year-old shoots sister for marrying outside caste
印多尔:17岁弟弟射杀姐姐,因其嫁给了不同种姓的男子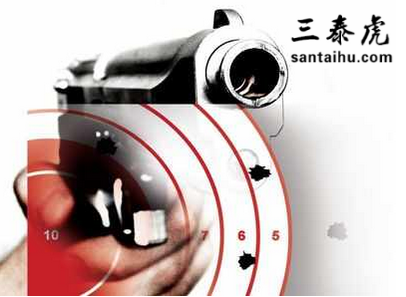 INDORE: A pregnant woman was s t dead by her younger brother, a 17-year-old, in a village in Betma on Saturday afternoon for marrying a man outside her caste and ag inst the wishes of her family. Now in police custody, he has told cops that he killed his sister because he could no longer take the taunts from community members.
印多尔: 周六下午,一名孕妇在贝特玛的一个村庄被其17岁弟弟开枪打死,原因是她违背家人的意愿嫁给了不同种姓的男子。目前弟弟已被警方拘留,他告诉警方,他之所以杀了自己的姐姐,是因为他再也无法忍受村里人的奚落。
The 21-year-old victim and her husband had met at a common workplace in Pithampur industrial area 11 months ago and decided to marry. Facing severe opposition in the family, she eloped and they married on August 23. "Her parents took her back by force and she had to live with them for four months. I went to court to get my wife back," he said. "After she came to my home, her brother threatened to kill her. We did not take it seriously," said the husband, numb with shock. Police have found that the teenager had bought a countrymade pistol and was looking for an opportunity.
这名21岁的受害者和其丈夫11个月前在皮坦普尔工业区的一家工厂相遇并结婚。面对家人的强烈反对,她私奔了,并于8月23日结婚。她的丈夫称:"她的父母强迫她回家,她不得不和他们一起生活了四个月。为了让我的妻子回来,我曾上法庭起诉。她回到我家后,她弟弟威胁要杀了她。但我们没把这当回事。"警方发现这名少年买了一把国产手枪,伺机下手。
On Saturday, her husband was away, visiting his uncle, when her brother barged in with a gun. "Two of our neighbours belong to the same community as my wife. They tipped off her brother that I am not at home," the husband said.
星期六,该女子的丈夫去了舅舅家,这时她的弟弟拿着枪冲了进来。其丈夫称:"有两个邻居和我妻子来自同一个村子。他们向她弟弟通风报信说我不在家。"
The pregnant woman was in her living room, speaking with her mother-in-law, when the juvenile burst in with a pistol, put it ag inst her head and shot her.
这名孕妇正在客厅里和婆婆说话,这时这名未成年人(女子的弟弟)冲了进来,用手枪指着她的头,一枪打死了她。
The victim's brother-in-law came running on hearing the gunshot but she had col psed in a pool of blood and the shoer had fled. Neighbours helped take her to a local hospital from where she was shifted to Indore but was declared dead when she arrived at night.
受害者的小叔听到枪声跑了过来,但她已经倒在血泊中,凶手已经逃走了。邻居们将她送往当地一家医院,之后被转到印多尔,但在夜间抵达印多尔医院时被宣布死亡。
印度时报读者的评论:
译文来源:三泰虎 http://www.santaihu.com/47889.html 译者:Jessica.Wu
外文:https://timesofindia.indiatimes.com/
Logic • 3 hours ago
he deserve capital punishment, intercaste marriage should be promed
应该判他死刑,我们应该提倡跨种姓婚姻
Vsevolod Nizvestzov• 3 hours ago
Only after abolishing the caste based reservation.
只有在废除了基于种姓的预留制度之后才有可能实现。
Milton Mathews• 3 hours ago
And he gets his honour back by taking his sister''s life...what a logic. He was not able to live with the dishonour...now he will not be able to live in any ways...
为了自身所谓的荣誉,他夺去了姐姐的生命。这是什么逻辑。他不能忍受耻辱,现在自己也完了……
Srini Vasa• 3 hours ago
Casteism is what devided Hindus and given way to other re gions to take advantage and convert. Time to break the caste barrier.
种姓制度分裂了印度教徒,让其他宗教有机可乘,是时候打破种姓壁垒了。
Hiten Indie • Delhi • 3 hours ago
These honour killings are purely result of old rotten culture. It is high time social activists run campaign to generate awareness about long term issues associated with intra-caste (within caste) marriages. From genetics perspective, future generations will be more healthy and intelligent if people opt for inter-caste marriage. Such marriages also help a lot in unifying cultures and diversity. Marrying across the region (North-South Indian or East-West Indian) where girl and boy speak different languages is best for children. It is scientifically proven that bilingual and trilingual (native) kids are more intelligent as their brain wiring is totally different from others. Inter-caste marriages are also great to curb social malpractice like dowry. In summary, prome inter-caste and inter-regional marriages.
这种荣誉谋杀纯粹是旧腐朽文化导致的。
社会活动家是时候发起一场运动,让人们意识到与种姓内通婚的问题了。从遗传学的角度来看,如果人们选择跨种姓婚姻,后代将会更加健康和聪明。这样的婚姻也有助于统一文化。跨地区婚姻(南、北印度人或东、西印度人),女方和男方说不同的语言,对后代来说是最好的。科学证明,会说两种语言和三种语言的孩子更聪明,这样的孩子的大脑思维与其他孩子不同。跨种姓婚姻也有助于遏制嫁妆等社会弊端。总之,应该促进跨种姓和跨地区婚姻。
Ashish Pandey • 2 hours ago
It means the new generation of is getting spoilt too. No chances of improvement in India yet
这意味着新一代也深受种姓制度所害了。印度没有进步的机会了
Nindak• India • 2 hours ago
Unless your profession matches your caste, you don't belong to that caste anymore.
除非你的职业和你的种姓相匹配,否则你就不再属于那个种姓。
Manjit Kumar• New Delhi • 3 hours ago
sick society ,sick culture ,sick civilization.
病态的社会,病态的文化,病态的文明。
dhrubajyoti banerjee• 27 mins ago
Rotten outdated Indian principles.
腐朽过时的印度制度。
Bchandramenon Vengasserry • Alappuzha • 52 mins ago
BJP and RSS shall in unison strive to end centuries old terrible casteism in India. Otherwise such in dents will happen frequently in India.
印度人民党和民族志工组织将携手努力,终结印度数百年来的种姓制度。否则,此类事件将在印度频繁上演。
Hope • 2 hours ago
India should be for Indians, irrespective re gion, gender, caste, color, language etc. One India, one law for everyone.
No Go nment or private documentation should ask a person's re gion, caste etc. Reservation sy em based on re gion, caste, language, gender and province should be removed and reservations should be only made for economically downtrodden people.
印度是印度人的,不论宗教、性别、种姓、肤色、语言等。一个印度,一种法律。
任何政府或个人都不应该询问一个人的、种姓等。取消基于宗教、种姓、语言、性别的预留制度,只给经济上受的人预留名额。
dean m• traveller • 2 hours ago
I am a brahmin I ll only marry s brahmin girl.
I want a girl trained with rituals, puja path stuff, should be eating my kind of food, should have similar views, similar approach towards world.
我是婆罗门,我只娶婆罗门女子为妻。我想要一个受过仪式训练的女孩,比如puja path之类的,她要吃我喜欢的食物,要拥有和我一致的观点和世界观。
Anis Shaikh • 2 hours ago
Another victim of caste base sy em in India
又一个印度种姓制度的受害者
Atul Patel • 2 hours ago
Hang this insane criminal.
绞死这个疯子。
Atul Patel • 2 hours ago
God save India.
神啊救救印度吧
Calm Ki Baat • Calm Ki • 2 hours ago
sboot her brother also
击毙这个凶手
Anonymous • bangalore • 2 hours ago
what world these people live in ...
这些人活在一个什么样的世界啊
Aniruddha Chakraborty • 2 hours ago
For some reason they are hiding the caste of both the persons.
出于某种原因,文章隐瞒了这两个人的种姓。
Keysman K • 2 hours ago
Very sad, om shanti
太悲哀了
Babu Das • 2 hours ago
Now what will happen to the parents of the girl and the juvenile killer?Girl is no more and son will be in Jail.Honour killing needs to be stopped.It never gives honour back but destroys 2 families.
父母怎么办?
女儿不在了,儿子又要进监狱了。荣誉谋杀之风要止住。这根本无法挽回荣誉,反而毁了两个家庭。
Sandeep Mandal • Mumbai • 3 hours ago
Thanks to media and po itical climatewhich is producing riers and killers and lynchers every moment
多亏了媒体的渲染,印度每时每刻都会冒出徒、杀手和私刑者。
Srinivas Rangarajan• Chennai • 3 hours ago
sad reality of today's world is people below the age of 10 are killing people.. in this case 17 year old boy killed his sister.. look at his age
当今世界可悲的现实是,10岁以下的人都在杀人了。在这个案件中,一个17岁的男孩杀死了他的姐姐,他才多大啊。