What is the difference between working in India and America?
在印度和美国工作,有什么区别?
Quora读者的评论:
Gaurav Sharma, Research Intern at The University of Texas MD Anderson Cancer Center (2017-present)
Major difference in a nutshell between both:
1.You are being shouted every-time in India, whereas in USA you are being judged every time in a very warm way.
2.In India if you are junior/intern your ideas are not welcomed and people just make you work harder. Whereas the best thing about working in America as everyone will listen to you and you have chance to speak.
3.USA working hours are flexible, but if you are hardworking everyone will praise you. In India its a norm to work long and hard.
4.In India you have more friendly colleagues but in USA its hard to find, especially when you are outsider. I don't mean coworkers in USA are not good, they are very respectful but they are very limited to your emails or phone or work talks.
5.In India the boss is less friendly specie, whereas in USA you can share your personal life info with your boss.
6.Resources and office supplies are abundant in USA, at least I found that. Whereas in India those are limited and everyone thinks twice before wasting a piece of paper.
7.You can eat during meetings in USA whereas in India its not possible.
8.Double standard are easily seen in India, whereas its very uncommon in USA working environment.
9.No chai sutta spot in USA, whereas every office in India have a nearby chai spot for daily hangout.
10.Eating lunch is fun activity in India because you eat in groups or with friends. Whereas in USA lunch is the most boring thing for me from entire working day.
两者的主要区别在于:
1.在印度,你总是被人呼来喝去,而在美国,你总会被人用热情的方式评头论足。
2.在印度,如果你是职场新人/实习生,你的想法不受待见,人们只会让你更努力地工作。而在美国工作最好的事情是,每个人都会听取你的意见,你有机会发言。
3.美国的工作时间很灵活,但是如果你工作努力,每个人都会称赞你。在印度,加班、努力里理所当然的。
4.在印度,公司同事更加友好,但在美国很难找到这样的同事,尤其是当你还未融入的时候。我并不是说美国的同事不好,他们很尊重你,但是他们也只会跟用电子邮件、电话或工作对话等方式联络。
5.在印度,老板不太友好,而在美国,你可以和老板分享你的个人生活。
6.美国的资源和办公用品非常丰富,至少我发现是这样。而在印度,这是有限的,每个人在浪费一张纸之前都会三思而后行。
7.你在美国开会时可以吃东西,而在印度是不可能的。
8.双重标准在印度很常见,而在美国的工作环境中却很少见。
9.美国没有印度奶茶店,而在印度,每个办公室附近都能找到奶茶店,每天都能来一杯。
10.在印度,吃午餐是一项有趣的活动,因为你是和朋友一起吃的。而在美国,午餐是我整个工作日中最无聊的时候。
Ajeya Gupta, lived in India (1991-2013)
Some regularly seen differences.
Scenario 1:
India:
New Employee to his/her Boss: Hello there Ramesh!
Ramesh: Call me 'Sir'
USA:
New employee to his/her boss: Hello there 'Sir'
Sir: Please call me Jim
译文来源:三泰虎 http://www.santaihu.com/47352.html 译者:Joyceliu
有些差异很常见。
场景1:
印度:
新员工对老板说:你好,拉梅什!
拉梅什:叫我"先生"
美国:
新员工对老板说:你好,先生
先生:请叫我吉姆
Scenario 2:
India:
Boss: You have to finish this task by the end of Diwali break.
Employee: But, I was planning to visit my parents during this break
Boss: Tough luck.
USA:
Boss: What are your plans for this Thanksgiving (falls on Thursday and Friday)?
Employee: I am planning to visit my sibling in California
Boss: Why don't you take Monday-Wednesday off so that you have full one week to visit your sibling.
Employee: Great, thanks!
场景2:
印度:
老板:你必须在排灯节结束前完成这项任务。
雇员:但是,我打算利用假期去看望我的父母
老板:哦,你真不走运。
美国:
老板:这个感恩节(星期四和星期五)你有什么计划?
雇员:我打算去加利福尼亚看望我的兄弟姐妹
老板:你不如从星期一到星期三休假,这样你就有整整一周的时间去看望你的兄弟姐妹了。
员工:好的,谢谢!
Anusha Sarma,
** This is entirely my experience. No generalization!
So, in the US:
1.No separate cabins! There is nothing like your manager has a separate cabin from where he orders you to do stuff. He sits right beside you and guides you. You can even find executives like CMOs, CEOs, high fiving you. They share the same work space as you do!
2.Amazing work space! On my first day of work here, I was shocked to see that the office is like home. They work, eat, cook, chat, exercise, play, get massages, every thing in the office!
3.Family time! These people give a lot of time to their families. They hardly work on weekends and they don't encourage you to work either. They block their calendars for their family events to make sure they are not disturbed!
4.Mental health! They care a lot about your mental health too. I saw people taking few weeks off for vacations, just because they have a lot of stress in their lives and I am surprised to see that they have 100% covered mental health benefits.
5.There is no "Sir", "Mam" business here. You call every one by their name irrespective of their age and job role.
6.Working in a company with just a couple of Indians, is too difficult to adapt! We don't have anything in common to talk, like sports, food, culture, everything is so different that if you are among a group of American colleagues it becomes very difficult to continue a lengthy conversation which is frustrating because you are just a listener many times!
There are many great work places in India too, but I am not fortunate enough to work in any of them, so when it comes to work culture I love it here!
以下是我个人的经验。不是普遍现象!
在美国:
1.没有办公室隔间!你的经理不会坐在独立办公室里对你下达工作任务。他会坐在你旁边指导你。你甚至能找到CMO,CEO跟你击掌庆祝。他们和你共处一个办公场所!
2.工作环境棒呆了!在这里工作的第一天,我震惊地发现办公室就像家一样。他们工作,吃饭,做饭,聊天,锻炼,玩耍,按摩,一切都发生在办公室里!
3.家庭时间!美国人会留很多时间给家人。他们周末几乎不工作,也不鼓励你周末工作。他们会把家庭活动的日程固定下来,确保不受外界干扰!
4.心理健康!他们也很关心你的心理健康。我看到人们因为生活压力大,休假几周,我很惊讶地发现心理健康福利都全部报销了。
5.这里没有"先生"、"女士"之类的称呼。不管对方的年龄和职位,你都可以直呼他们的名字。
6.在只有几个印度人的公司工作,很难适应!我们很难找到共同的话题,比如体育、食物、文化,一切都是那么不同,如果你和一群美国同事呆在一起,对话很难持续下去,让人很沮丧,因为很多时候你只是一个听众!
印度也有很多很棒的公司,但我没有那么幸运能加入,所以谈到工作文化,我喜欢美国!
Akash Panchal, Graduate Student at University of Victoria (2016-present)
India
People starts working at 10:00 AM and continue till the time their boss ask them to stop.
North America:
People starts working at 8:00 AM and leave the office by 4:00 PM or 5:00 PM.
India
Term "Work-life balance" is a myth.
North America:
Term "Work-life balance" is a hard-core reality.
印度
人们从上午10点开始工作,一直工作到老板喊停为止。
北美:
人们早上8点开始工作,下午4点或5点就离开办公室了。
印度
"工作与生活的平衡"简直就是个神话,不存在的。
北美:
"工作与生活的平衡"是一个核心现实。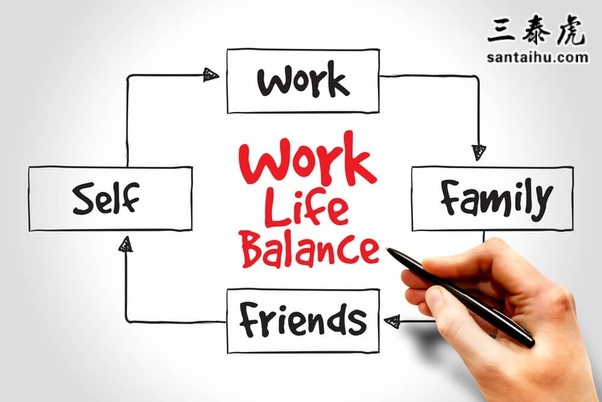 India
You may need to work on weekends and public holidays depending upon so-called "Business Requirement".
印度
根据所谓的"业务需求",你可能需要在周末和公众假期工作。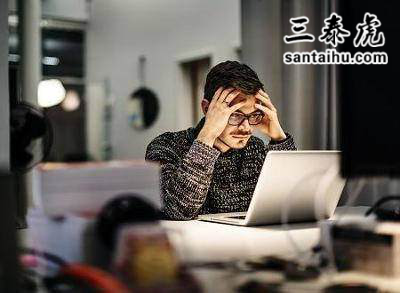 North America:
Working on Weekends and holidays?? What's that?
北美:
在周末和节假日工作??那是什么鬼?
India
Lunch break last for an hour and Tea break continues for half an hour.
North America
Let's take a lunch on the desk while reading news on my desk. Tea/Coffee break? What the heck is that?
印度
午餐休息一个小时,茶歇半个小时。
北美
我们就在办公桌上吃午饭,在办公桌上看新闻。茶歇 /咖啡时间?那是什么鬼?
India
Extending working hours is pretty common thing.
North America
Extending working hours is not a common thing.
印度
工作时间延长是稀疏平常的事情。
北美
超时工作很少见。
India
Swipe IN and Swipe OUT matters.
North America
Colleagues actually don't actually bother about what time you are coming IN and going OUT.
印度
上下班打卡是很重要的事。
北美
事实上,同事们并不关心你什么时候上下班。
James Deepak, Been an indian since my birth
I am qualified to answer this now .
Although I have worked entire IT career in Chennai, my views of work culture could be different from other fields and state in India.
India
1.Need Raise ? Need Promotion ?
Be my sombu thooki( urban slang in tamil for pet )
2.Dont know development ? Havent had knowledge on particular technology ?
No problem, Hey Harish this is your new junior programmar you got to show productivity with him
3.where have you been for past two hours man?
Arghhh had to take break, got too much work. Manager replies - remember I do your performance appraisals
United States of America
1.Manager/HR comes and says Hey Matt promotions on your way , keep up the great stuff your doing
Hr says - Thank you for your time but we need personal who is more skilled in x,y,z ( you wont be called for interview in first place if your skillset doesnt match)
Hey hugo, I have been looking for you for sometime.. Hugo answers - oh sorry man had to take a break. No problem do your thing man.. Listen I wanted to check with you if you knew this ….
So quickly summarizing, IT in india still runs by superiors instilling sense of fear. In most cases a person who doesnt know to work flatters his manager to cover his inability. There still is this superior subordinate distinction in every field.
But over here in america, its like you work I work everyone works so your no special than me attitude runs in everyones mind. Being genuine and appreciative of hard work can be seen. Ceo comes for quick chat and lunch with you.
我现在有资格回答这个问题了。
虽然我整个IT生涯都在钦奈,但我对工作文化的看法可能与印度其他领域和其他邦有所不同。
印度
1.需要加薪吗?需要升职吗?
那就当我的乖宠物吧(泰米尔语中宠物的城市俚语)
2.不懂开发?没有专业技术知识?
没问题,嘿,哈利什,这是你的初级程序员新人,你得带带他
3.你刚才两个小时去哪儿了,伙计?
呃,我得休息一下了,工作太多了。经理回答:"记住,我会对你的表现进行评估的。"
美国
1.经理/人力资源走过来对你说,嘿,马特,你快升职了,继续好好干哦。
2.人力资源经理说:"谢谢你来面试,但是我们需要一个在某个领域更有经验的人(如果你的技能不匹配,一开始就不会被邀请参加面试)。
3.嘿,雨果,我找你好一会儿了。雨果回答说——哦,对不起,我得休息一下。没问题,你去忙吧,伙计。听着,我想和你确认一下你是否知道…
迅速地总结一下,在印度,IT业仍然是由灌输恐惧感的上级管理的。在大多数情况下,一个不懂如何工作的人会拍经理的马屁来掩饰他的无能。在每个领域都存在着这种上下级的区别。
但是在美国,就像你在工作,我也在工作,每个人都在工作,所以每个人心里都觉得,我们都一样。对工作付出的真诚和努力,大家都看在眼里。首席执行官会和你聊上几句,共进午餐。
Tupurani Srinivasa
Question is very good one, but it is very broad. Basing on the responses posted so far I have seen , many are from IT back ground with few exceptions. We cannot compare apples to apples here as each country has its own culture/ diversity, requirements/ challenges.
One interesting thing we all forget is, in India we have servants/ parents who are willing to help us/ share our burden. In US it is luxury. But many of them are easy to pick up with little effort. The difference starts here. The system is built-in like you work 40 hours and deliver and use week ends to take care of Family/ home tasks. Come back fresh on Monday..
India due to traditional culture, your employer expect you to work during week ends to meet the Client requirements. They expect you to work week ends and come back as fresh on Monday.
In USA, Help is part of the job culture (with few exceptions). Innovation is big part of American Culture. For the past 20 years I have been doing same work but every 3 years the way I have been doing work is getting better. In other words I am able to use less hours, produce more at work/ home due to innovation.
这个问题很好,但是太宽泛了。根据我目前所看到的回复,除了少数例外,很多都是来自IT背景。我们不能简单地作比较,因为每个国家都有自己的文化/多样性、要求/挑战。
有一件有趣的事我们都忘记了,在印度,我们有仆人/父母愿意帮助我们/分担我们的负担。在美国,这是奢侈品。但只需要付出一点努力,很多人都很容易上手。区别从这里开始。这个系统是固定的,比如你工作40小时,用周末的时间来处理照顾家人和家庭事务。星期一精神饱满地回来工作。
由于印度的传统文化,你的雇主希望你在周末工作,满足客户的要求。他们希望你一周的工作结束后,周一能精神饱满地回来。
在美国,互助是工作文化的一部分(很少有例外)。创新是美国文化的重要组成部分。在过去的20年里,我一直在做同样的工作,但是每3年都会变得更好。换句话说,由于创新,我可以用更少的时间,为工作/家庭创造更多。
Aman Sharma, work experience in NYC
Work Culture in US :
1.They get out from bed and start for office by 8:00 AM.
2.Commute from Home to Office is smooth & luxurious. A lot of women do their makeup while driving or in metro. Max 45 min travel from any corner of the city.
3.Immediately start their work the moment they reach desk with 100 % effort. They plan to complete their work efficiently within next 8 hours.
4.Going to cafe/food court for lunch is not usual in US offices. Mostly they take thier lunch at desk to save time.
5.They don't throw work at others, rather they prefer to do it next day. They also put a lot of effort to succeed which make the culture competitive and vibrant.
6.They wrap up their work and start by 4:00 - 5:00 PM.
7.Because of chilling temperature they follow up their personal grooming in evening.
8.They dine by 8 and sleep by 10 pm to start their next day early. Friday & Saturday Night's are exceptional & crazy especially in NYC.
美国的工作文化:
1.他们早上8点起床去上班。
2.从家到办公室的通勤顺畅舒服。很多女性会在开车时或地铁里化妆。从城市的任何角落出发,最多45分钟就能抵达办公室。
3.当他们到达自己的办公桌时,就立即开始工作。他们会在接下来的8小时内高效地完成工作。
4.在美国的办公室里,去咖啡馆/美食广场吃午餐并不常见。大多数情况下他们在办公桌上吃午饭,节省时间。
5.他们不会把工作丢给别人,宁愿第二天再做。他们也付出了很多努力来取得成功,这使得他们的工作文化具有竞争力和活力。
6.他们在下午4点到5点结束工作。
7.由于寒冷的气温,他们晚上会继续打理自己的仪容仪表。
8.他们8点吃饭,晚上10点睡觉,以便第二天早点开始新的一天。周五和周六晚上的派对特别疯狂,尤其是在纽约。
Thanks for upvotes. I'll also add things that i dislike : (being Asian)
1.American are loud in nature. They talk & laugh at high pitch which is irritating at times.
2.Sometimes they are rude and they may insult you / your country. Not majority.
3.They don't bother/know much about the other countries in the world. Limited to their sphere.
4.They maintain more privacy & stay self centered.
谢谢你的问题。我再加上一些我不喜欢的方面:(身为亚洲人)
1.美国人天性吵闹。他们说话和大笑时嗓门很高,很恼人。
2.有时他们很粗鲁,可能会侮辱你/你的国家。但这种情况不算多。
3.他们对世界上的其他国家不太了解。守着自己的一亩三分地。
4.他们更注重隐私,以自我为中心。
Chakravarty, part-time author
I haven't worked in USA but my friend lives and works there.
My experience in India:
Contract details:
Total fee of the job- (Design consultancy only) INR two lakhs. Advance: 20% . Three in between payments of 20% on reaching certain milestones. Final payment on completion 20% - total five stages.
Actual Scenario:
Client to me: Aap shuru to koro. Payment to ajayegi (Please start the work, payment will be made)
I start the work as I don't want to lose the job to someone else who won't mind working without the advance payment. By the time I get the first payment I have already completed three stages. At the time the project is complete I have received on three payments - 60%
Then I keep following up the client regularly for payment. Most of the time he doesn't take my calls. Then he gives excuses of faulty execution/ defects (defect liability is contractor's not mine and for a fixed period).
Finally I get another 20% payment, but not the whole amount. The client justifies himself by saying, 'Aapki kuchh design to hamne use kiya nahi' (We didn't implement parts of your design).
The time, effort and cost required the balance fee through legal action is too high so I give up and forget the last payment.
My friend in the US: (Say his name is A)
A's estimate to client: $1500
Client: It's too high
A (needs the work desperately): I'll do it for $1350. But It'll take three days.
Client: Fine with me. Go ahead.
A completes the job in two and a half days. clients comes to inspect, finds he has done a superb job, hands him a check for $1500 and recommends him to several of his friends and acquaintances.
我没有在美国工作过,但我的朋友在那里生活工作。
我在印度的经历:
合同细节:
岗位(设计顾问)的总工资为20万卢比。预付:20%。收到分期款项后,若达到某个销售目标,分3次发放20%的奖金。收到全部款项后发放20% -总共要分五个阶段。
实际情况:
客户对我说:请开工吧,我晚点就付款
我开始工作是因为我不想让工作旁落到一个不介意没有预付款的人手上。当我收到第一笔付款时,我已经完成了三个阶段。项目完成时,我才收到了三笔付款- 60%
然后我会定期跟进客户的付款情况。大多数时候他不接我的电话。然后,他找借口说,发现了错误/缺陷(缺陷责任是承包商的责任,跟我没关系)。
最后我又得到了20%的付款,但没拿到全部款项。客户辩解说:"你有一部分设计我们并没有采纳"。
由于法律诉讼所需的时间、精力和费用太高,我放弃追讨最后一笔款项。
我在美国的朋友:(叫他A吧)
A给客户报价:1500美元
顾客:太高了
A(非常需要这份工作):那就1350美元吧。但要等三天。
客户:没问题。开始吧。
A在两天半内完成了工作。客户来检查,发现他做得很好,给了他一张1500美元的支票,并把他推荐给他的几个朋友和熟人。
Karthikeyan, Senior Quality Engineer at Fidelity National Financial
Let me share the conversation between me and my onsite team member who is also an Indian.
Let's call him as S. Usually our conversation will start by discussing casual or bit personal things and then turns to professional.
Scenario 1 - In Call
Me - Hi S. Good Morning.
S - Good morning Karthik. How are you?
Me - Yeah good. How about you?
S - Yeah fine. So what you did on weekend?
Me - Just been to my hometown, as my sister and niece came.
S - Good man, Lucky you.
Then continued with our professional discussion.
我想分享一下我和我的现场团队成员的对话,他也是印度人。
我们就叫他S吧。通常我们的谈话会从一些闲聊或私人话题开始,然后转向专业话题。
场景1 - 电话
我-嗨,S,早上好。
S-早上好,卡蒂克。你好吗?
我-很好。你呢?
S-我挺好的。你周末干什么了?
我-我回老家了,我的姐姐和侄女来了。
S-真好,你真幸运。
然后继续我们的专业讨论。
Scenario 2 - In Call
After our casual and professional conversation.
Me - By the way S, I will be on leave coming Wednesday and Thursday. In continuation to that, Friday and next week Monday is offshore holiday.
S - That's interesting !!! So what's the occasion? It's dusshera know.
Me - Yeah, Friday is Saraswati pooja and Monday is Gandhi Jayanti.
S - You guys are lucky, getting plenty of holidays. Here we roughly will get some ten days.
I will take care of the tasks. Have a good time with family.
Me - Thank you S. Bye.
场景2 -电话
在我们随意而专业的谈话之后。
我—顺便说一下,S,我会在周三、周四休假。而且周五和下周一是海外假期。
S-真有意思!!是什么节?
我-周五是萨拉瓦蒂·普贾,周一是甘地·贾扬蒂。
S-你们真幸运,假期这么多。我们可能都没有10天。
我会处理好这些活儿的。与家人共度美好时光吧。
我-谢谢你,S,再见。
This is one of the main difference between working in India and America.
Their salary is more when compared to India. But when it's comes to family then yes, they do miss their time being with the family.
I do accept we also work at different location in India and far from family. But when any festivals or celebrations happening, we get all possibilities to attend and spend time with the family.
I just portrayed my point of view.
这是在印度和美国工作的主要区别之一。
与印度相比,他们的工资更高。但是当涉及到家庭的时候,是的,他们确实会错过和家人在一起的时间。
我承认我们也在印度家乡以外的地方工作,远离家人。但当任何节日或庆祝活动发生时,我们都会尽可能赶回去参加,并与家人共度时光。
我只是如实说出我的观点。
Aayushi Dadhich, Business Development Executive (2017-present)
Many of them have answered in favor of other countries than India, hence here I would like to throw some light on the areas where I feel that working in your own country is much more better than working outside.
1.Who says that in India employees are forced to say "Sir" or "Madam" to the Seniors? My company don't. It's just that some of us are still living in old culture whereas many of us are adopting some good changes as well.
2.In India we are not forced to work whole 8 hours without taking some break or having some fun as some of them says that they are forced to work recklessly!
3.In India every employee is always eager to help you in every way they can, this is our main culture.
4.Many people enjoy the freedom that they get in America but the happiness of being apart from your home and family with freedom doesn't lasts longer.
5.They will be showing off the places in America through photos but by heart they still miss India and its Galliyan (colonies)
6.In other countries they cannot release their stress after the work with the people they like to hang around.
7.Being in India, they will not even ask their mothers if they need any help and after going to America, one will have to cook their own food after returning from the work and clean the home as well.
8.People who lives kings life in India, are happy to sleep on the floor of their home while living in PG with 6 other home-mates.
PS: If you really have the talent and can contribute something big than please do it by living in India and by doing it for India. We all know that those struggles in other countries will surely reward you with more success but cannot give more happiness by doing it in India and for India.
许多人的回答都支持印度之外的其他国家,因此我想说说我认为在自己国家工作要更好的方面。
1.谁说在印度,员工必须对上级尊称"先生"或"女士"?我的公司就没有。只是我们中有些人仍然生活在旧文化中,我们中的许多人也在接受一些好的改变。
2.在印度,我们不会被迫工作整整8个小时,不能休息,不能逗乐!
3.在印度,每个员工都很乐意尽他们所能帮助你,这是我们的主流文化。
4.许多人享受他们在美国所得到的自由,但以与家乡和家人分离为代价的自由带来的快乐不会持续太久。
5.他们会通过照片来炫耀美国的某些地方,但在内心深处,他们仍然想念印度。
6.在其他国家,人们无法跟他们喜欢的人在工作后一起释放压力。
7.在印度,人们不会问母亲是否需要帮助,去了美国后,大家下班回家后不得不自己做饭,打扫卫生。
8.在印度过着国王般的生活的人,在PG只能和6个室友同住,他们会很乐意睡在自己家里的地板上的。
PS:如果你真的有天赋,能做出大贡献,那就住在印度好好干,为印度努力。我们都知道,在异国他乡遇到的困难肯定会给你带来更多的成功,但在印度工作、为印度努力无法给你带来更多的幸福。