Satellite-killer not a one-off, India working on star wars armoury
印度正在研制"星球大战"武器,"卫星杀手"仅为其中之一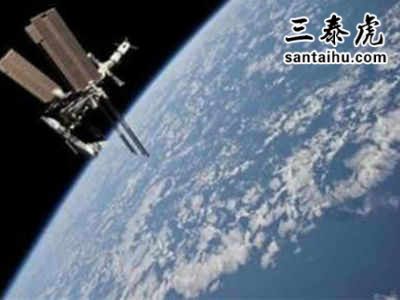 NEW DELHI: After successfully testing an anti-satellite (ASat) missile last month, India is now also working to develop other counterspace capabilities like directed energy wons (DEWs) and co-orbital killers as well as the ability to prect its own satellites from ronic or physical attacks.
新德里:继上月成功测试反卫星导弹后,印度不仅也在努力发展其他反空间能力,如定向能武器和共轨杀手,而且也在发展保护本国卫星免受电子或物理攻击的能力。
"We are working on a number of technologies like DEWs, lasers, romagnetic pulse (EMP) and co-orbital wons etc. I can't divulge the details, but we are taking them forward," said DRDO chief G Satheesh Reddy on Saturday. The A-Sat missile that dest yed the Microsat-R satellite, at an altitude of 283-km in the low-earth orbit (LEO) on March 27, was a "directascent, kinetic kill" won. It's "feasible" to target multiple satellites with multiple launches of the three-stage interceptor missile, which can go up to 1,000 km into space," said the DRDO chief.
周六,印度国防研究与发展组织(DRDO)负责人雷迪表示:"我们正在研究一些技术,如定向能武器、激光武器、电磁脉冲武器以及共轨武器等。我不能透露细节,不过这些项目正在推进。3月27日,在近地轨道283公里高空摧毁Microsat-R卫星的反卫星导弹是一种"定向动能杀伤"武器。"

A coorbital won, in turn, is basically a satellite equipped with some explosive, won or DEW device, which is first put into orbit and then later manoeuvred to target the enemy satellite. Apart from these kinetic kill wons, other ASAT wons like lasers jammers, EMP and high-powered microwaves are being rapidly developed by , which first tested an A-Sat missile ag inst a LEO weather satellite in January 2007.
另一方面,共轨武器基本上是一颗装备了一些爆炸物、武器或定向能武器装置的卫星。共轨武器先被送入轨道,然后被用来瞄准敌方卫星。除研发些动能杀伤武器,也在研制激光干扰器、电磁脉冲和高能微波等反卫星武器。2007年1月,首次对低空轨道气象卫星试射了一枚反卫星导弹。
Trying to play catch-up, sources say India's long-term aim is to develop A-Sat wons ag inst satellites in both LEO and GEO-synchronous orbits as a credible deterrence ag inst emerging threats to its growing spacebased assets. "Conversely, EMP hardening of our satellites and sensors, apart from other measures, can be done to prect them from our adversaries," said a source.
消息人士称,印度试图奋起直追,其长期目标是研发针对近地轨道和地球同步轨道卫星的反卫星武器,以此作为一种可靠的威慑力量,应对其太空资产面临的新威胁。
"There is a plan to launch mini-satellites on demand for the armed forces if the main satellites are targeted," said a source. DRDO for long has also been running programmes on a wide variety of DEWs like high-energy lasers and highpowered microwaves capable of destroying aerial and ground-based targets, but whether they can be successfully developed into A-Sat wons remains to be seen.
一名消息人士表示:"如果主要卫星成为目标,我们可以计划根据军队的需求发射小型卫星。"长期以来,DRDO也一直在进行各种各样的定向能武器项目,比如高能激光和高能微波,能够摧毁空中和地面目标,不过能否成功发展成反卫星武器还有待观察。
印度时报读者评论:
译文来源:三泰虎 http://www.santaihu.com/47340.html 译者:Jessica.Wu
外文:https://timesofindia.indiatimes.com
Krishan Chhabra - 16 hours ago -Follow
Only possible when we ve ModiJi back.
Please ve ModiJi.
只有莫迪连任才有可能实现这一切。
请投莫迪一票。
Jai Hind - 16 hours ago -Follow
In the nations larger interest, DRDO offi als need not open its mouth too much. There was no need to declare this
为了国家的利益,DRDO官员不应透露过多的信息,没必要声张
Regular Guy - 15 hours ago -Follow
is shocked to learn the amount of satellite India has launched in Past 5 years. Credit must got to BJP, for improving communication for both Military and Civilians.
对印度过去5年内发射的卫星数量感到震惊。感谢印度人民党加强了军队和平民之间的沟通。
telveer - Hyderabad - 15 hours ago -Follow
India should forget Pakistan (they are doomed) and develop parity with at all levels (economy, industrialization, technology, defence, manufacturing, etc). was a backward country 30 years ago. Look at them now. India has the same (or better) opportunity. Seize it.
印度应该把巴基斯坦搁一边,全面发展各行各业,争取实现和平起平坐。30年前,是一个落后的国家,现在看看人家的发展。印度也有同样(或更好)的机会,要抓住这个机会。
Dinesh Mathur - 15 hours ago -Follow
Pakis are really worried. Look at their comments.....!
Sour grapes....Loosers.
巴基斯坦人真的很担心。看看他们的评论…
一群失败者,吃不到葡萄说葡萄酸。
Jeevan Karkera - 13 hours ago -Follow
Only Ve Modi ji.
只给莫迪投票
Kaushal Srivastava - 13 hours ago -Follow
Pls ensure Modi''s return as PM by voting for BJP. He is the best person available as PM candidate as of now.
请投票支持印度人民党,确保莫迪再次当选总理。目前他是最佳总理候选人。
Gopal Hingorani - Adede - 13 hours ago -Follow
10/10 to Modi, who is making Indians and India proud in the world ag inst all odds.
People must ensure that Rahul eats the dust at both places in LS ions
莫迪让印度人感到骄傲。大家行动起来,让拉胡尔在人民院选举中败北。
Amulya - Kendrapara - 11 hours ago -Follow
Ve for BJP to make Modi PM again
把票投给印度人民党,让莫迪再次当选总理。
Hansa - New Delhi - 16 hours ago -Follow
Not many people know that Narendra Modi is a highly experienced astronaut.
没有多少人知道莫迪也是一位经验丰富的宇航员。
Romeo - ncr - 11 hours ago -Follow
For this we need Modi type bold leaders ONLY. NOT from seless leaders from previous govt
为此,我们只需要莫迪式的有魄力领导人,而不是先前政府的懦弱领导人
Pritom - Bengaluru - 13 hours ago -Follow
India rising above all odds..... jai hind
印度正在跨越重重困难…印度必胜
ONE LINER Challenge - 15 hours ago -Follow
UNDER MODI JI , INDIAN STARS WILL LITTER THE OUTER SPACE LIKE NEVER BEFORE-MAKING INDIA THE SAFEST HEAVEN ON EARTH
在莫迪的领导下,印度的卫星将以前所未有的方式分散在太空各个角落
Arpit Manu Garg - New Delhi, India - 8 hours ago -Follow
We need Modi ji to see an advanced and powerful India.
为了看到一个先进而强大的印度,我们需要莫迪。
Shivkumar - RAJKOT - 12 hours ago -Follow
Now aiming to become a global power?
印度现在的目标是成为一个全球强国?
RCH - 12 hours ago -Follow
1000 inch chest...
1000英寸的胸膛
Hridoy - 9 hours ago -Follow
In order to make a country strong it has to achieve basic four most important factors i.e., 1) Strong Economy 2) Strong Defence forces 3) Unity and 4) Able po itical leadership with a vision to take forward the country. It appears that the present Govt. is working in this direction to lead the country.
一个国家要强大,必须具备四个最重要的因素:
1)强大的经济
2)强大的国防
3)团结
4)有远见的政治领袖。
现在的印度政府似乎正朝着这个方向努力。
Karan - 11 hours ago -Follow
Pakistan you just focus on tomatoes. This satellite thing is not your cup of tea. Jai hind.
巴基斯坦,你们还是去研究西红柿吧,卫星不是你的菜。印度必胜。
Ind - BHARAT - 11 hours ago -Follow
India has progressed Unlimited under modi go nment, Congress should be ashamed of themselves
Modi for 2019
在莫迪政府的领导下,印度取得了无限的进步,国大党应该感到羞耻
2019年大选,我们就选莫迪
Mohan K - Hyderabad - 13 hours ago -Follow
This is one more applause for the Modi go nment for giving swee powers to our scientists to prect our satellites from the enemy attack.
再次为莫迪政府鼓掌,莫迪政府赋予我们的科学家广泛的权力,保护我们的卫星免受敌人的攻击。
Archit Aprameyan - Bengaluru - 8 hours ago -Follow
On one hand, we have a visionary like Modi who is hel India develop space wons and into a futuristic, powerful nation, and on the other hand we have the small-minded opposition headed by Congress who can''t think beyond loan waivers, charity and appeasement po itics. It is time we made the choice for the sake of our nation.
一方面,我们有莫迪这样具有远见卓识的人,他正在推动印度发展太空武器,把印度建设成为一个强大国家;另一方面,我们有以国大党为首的心胸狭窄的反对派,除了贷款豁免和发放免费赠品,他们想不到别的。为了我们的国家,我们是时候做出正确的选择了。
Anil Kumar - 9 hours ago -Follow
Under modi re gie only India can progress.
只有在莫迪的统治下,印度才能进步。
P S G - 10 hours ago -Follow
We want this govt to remain in power for 10 more yrs atleast, until Pappu and family return to Italy out of frustration
我们希望本届印度政府至少能再执政10年,拉胡尔及其家人会感到沮丧,然后返回意大利
Rajendra Chouhan - us - 6 hours ago -Follow
CORRUPT CONGRESS led by SONIA, RAHUL DOES NOT AND NEVER BELIEVED IN NATIONAL DEFENSE. IN LAST 60 YEARS OF CORRUPT CONGRESS RULE, GOVT. NEVER TRIED OT INDIANISE THE DEFENSE INDUSTRY. BUYING FRO ABROAD TO COLLEC THE kickbacks.
腐败的国大党由索尼娅和拉胡尔领导,他们从来不重视国防。在国大党过去60年的腐败统治中,印度政府从未试图将国防工业本土化。只会从国外采购,并从中拿回扣。
Mohan Kumar - Bengaluru - 11 hours ago -Follow
Welcome to the club DRDO. One more State Owned enterprise shed the laggard tag under Modi. Ordnance Factory should be revamped too
欢迎DRDO加入俱乐部。在莫迪领导下,又有一家国有企业摆脱了落后标签。兵工厂也应该进行改造。