What advice would you like to give to Indian girls?
你会给印度女孩什么样的忠告呢?
QUORA网站读者评论:
Ayushi Pradhan, former Writer at Aagmann Literary Group
1.Wear a smile instead of tons of makeup.
" It's an era of going unbleached".
2. Try cooking sometimes. There's no shame in it.
" It's an era of being a jack".
3. Respect women, Educate girl child: WRONG
Respect everyone, Educate all children: RIGHT
" It's an era of equality".
4. Learn to pay your bills.
" It's an era of * No Free Lunch*".
1。请用微笑代替脸上厚厚的浓妆。
"这是一个追求本真的时代"。
2。偶尔也做做饭。这又不是丢人的事。
"这是一个女汉子的时代"。
3.尊敬女性,教育女童:这说法不对
应该是尊重每一个人,教育所有的孩子
"这是一个平等的时代"。
4。学会支付自己的账单。
"这是一个没有免费午餐的时代"。
5.Let dear 'pados wali aunties' comment on your clothes.
" It's also an era of gossip".
6. There's no shame in taking an initiative to propose a guy.
" It's an era of being a beginnner".
7. Get over 'Ladies First'.
" It's an era of first come first served ".
8. Don't trust YouTube health and beauty channels blindedly.
" It's an era of publicity".
5。让亲爱的七大姑八大姨评论你的衣服。
"这也是一个八卦的时代"。
6。女追男并不可耻。
"这是一个初学者的时代"。
7。忘掉"女士优先"。
"这是一个先到先得的公平时代"。
8。不要盲目相信YouTube健康美容频道。
"这是一个广告的时代"。
9. Have confidence in your looks.
" It's an era of personality".
10. There's no point in shunning food for zero figure.
" It's an era of *Being You*".
11. Don't let someone get over your head too much.
" It's an era of break-ups".
12. Get over ' Fairy Tales'.
" It's an era of illusions".
9。对自己的外表有信心。
"这是一个个性的时代"。
10。为了塞得进0号服装的身材而不吃东西是没有意义的。
"这是一个'做自己'的时代"。
11。不要太过迷恋一个人。
"这是一个分手的时代"。
12。忘掉"童话故事"。
"这是一个幻想的时代"。
13. Don't wait for the crowd, learn to kick his ass if he tries to molest you.
" It's an era of self defence".
14. Break your limits to break disbelieves .
" It's an era of being unlady like"
BONUS: In a day when you don't come across any problem , you can be sure that you're travelling in a wrong path.
13。不要坐以待毙,如果他想要骚扰你,学着踢他的屁股。
"这是一个自卫的时代"。
14。打破你的极限去打破你不相信的事。
"这是一个不再淑女的时代"
加赠一句:如果你没有遇到任何问题,那么你肯定走错路了
译文来源:三泰虎 http://www.santaihu.com/46231.html 译者:Joyceliu
Swasini Sudarsan, studied at University of Toronto
1.NRI grooms are not your one stop solution
Yes, when you decide to get married look for somebody who is compatible. Life abroad as a dependent spouse is not heaven. What you watch in movies and soaps never really est in reality. I am not saying that guys abroad should not be an option what I mean is let them not only be your option to get married to. Always remember and ask yourself what do you bring to the table before demanding expensive holidays, hefty pay stubs and a luxurious house.
1。印裔新郎不是你的一站式解决方案
是的,当你决定结婚的时候,得找一个合得来的人。在国外当一个被人养的老婆,这样的生活并不是天堂。你在电影和肥皂剧里看到的东西在现实中根本不存在。我不是说国外的男人不应该是你的选择,我的意思是不要让他们成为你唯一的选择。永远记住并问问自己,在要求豪华游、丰厚的薪水和豪华的房子之前,你能给对方什么?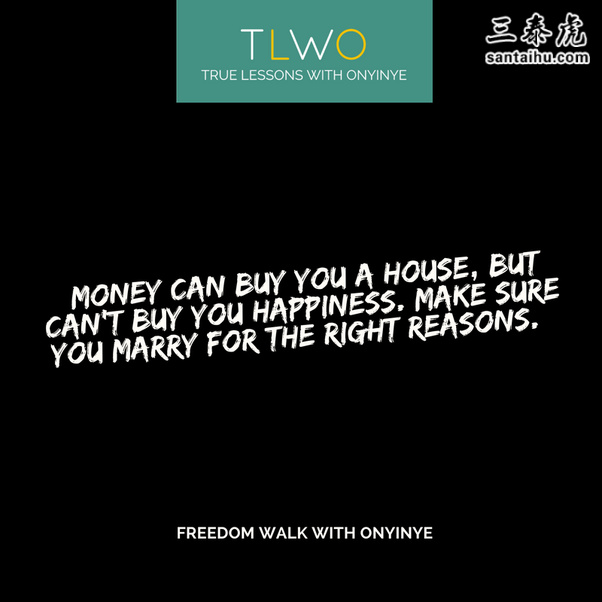 2. Your image of real men is not based on your teenage boyfriend whom you broke up with
In any relationship self respect and mutual respect is very important. Just because you weren't compatible with a guy or he pointed out your flaws doesn't make him bad. Learn to respect and let go without making a fuss.
2。真正的男人不是青春年少时分手的小男友
在任何关系中,自尊和相互尊重都是非常重要的。仅仅因为你不适合一个人或者他指出你的缺点并不会让他变坏。学会尊重,不要大惊小怪。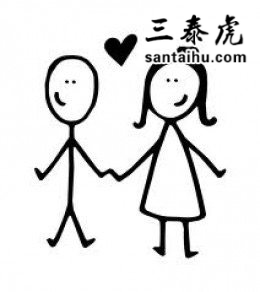 3. Be that woman who inspires and channelises the spirit of passion, determination and hard work
Live your dreams, work hard to reach your goals, don't give up based on temporary situations. When you do something give your best. Be that woman who so independently works her way through challenges and proves to be better than what she was yesterday.
3.做一个有激情、果敢、努力工作的女人
实现你的梦想,努力实现你的目标,不要因为一时的情况而放弃。当你开始做一件事时,全力以赴。做一个独立完成挑战的女人,并证明自己比昨天更进一步。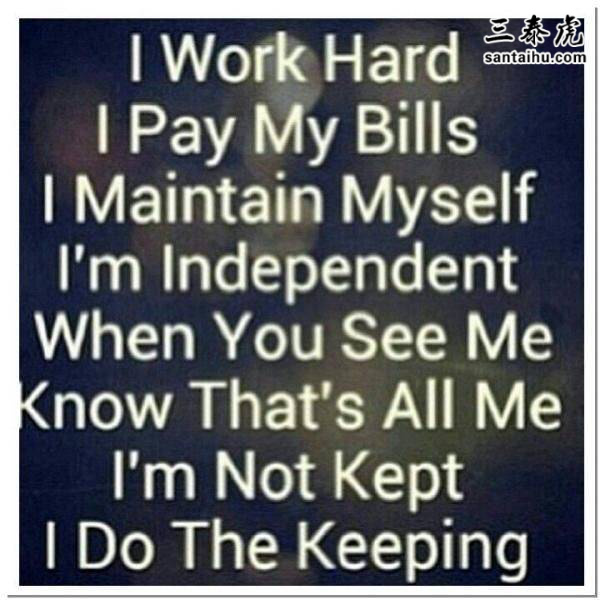 4. Be realistic, sensible and moral when making decisions
Your parents are neither always wrong nor always , so is your husband. When you make decisions in life have that bnce between what the mind says and what the heart wants you to do. Be that wife whom your husband can proudly say 'I want our daughter to grow into being the kind of woman you are'
4。做决定时要实际、理智、遵守道德
你的父母既不总是错的,也不总是对的,你的丈夫也是。当你在生活中做决定时,要在思想和内心想要你做的事情之间取得平衡。做一个你丈夫可以自豪地说"我希望我们的女儿长大后成为像你一样的女人"的妻子
5. Be kind to women who are lesser privileged than you, be it in education, work or life
Don't put down someone who chooses to be a housewife. She must have made that choice having her kids and husband in mind.
6. Don't expect your husband to love you more than his mother
That will never happen,you heard me . There is nothing like the love of a mother & the love from a mother.
5。善待那些不如你优越的女性,无论是在教育、工作还是生活中
不要贬低选择做家庭主妇的人。她一定是为了孩子和丈夫才做出这个选择的。
6。不要期望你的丈夫比爱他的母亲更爱你
那是永远不会发生的,你没听错。没有什么能比得上母亲的爱&来自母亲的爱。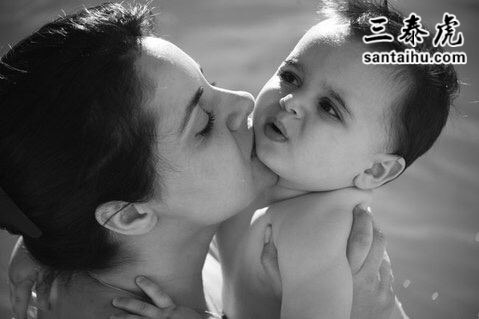 7. Facebook, Instagram and twitter don't know the real 'you'
Facebook comments dont validate your life as being good or bad. A good life is a promotion by itself. Your Instagram 'likes' don't define your hapess. Don't take social media seriously, there is much more to life than spending time and seeking approval on these platforms.
7。Facebook、Instagram和twitter都不知道真正的"你"
Facebook上的评论并不能说明你的生活是好是坏。好的生活本身就是一种提升。你的Instagram上的"赞"定义不了你的幸福。不要把社交媒体当回事,与其在这些平台上花时间,不如多花时间在生活中寻求认同。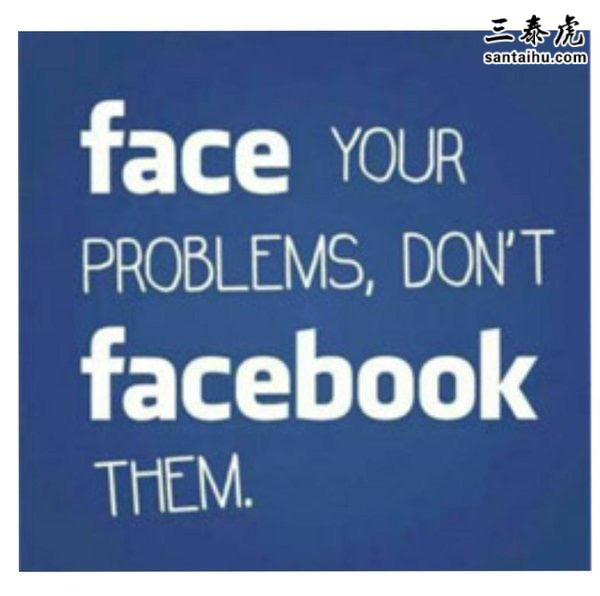 Finally, never let anyone define who you're or what you're meant to be in life.
最后,永远不要让任何人决定你是谁,或者你的人生目标是什么。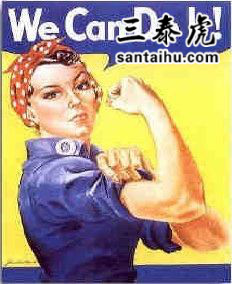 Cheers to all Indian girls!!
所有印度女孩们,加油!
Anonymous
Whenever and wherever you spot a mumma's boy - RUN. RUN AS FAR AS YOU CAN, FROM THAT 'BOY'.
Trust me, life is going to be extremely challenging for you if you end up marrying this man.
I married my boyfriend 8 months ago, after dating him for 4 years. He belongs to a well endowed, well educated Punjabi family (no offense to anybody). Getting his parents to agree was an emotionally draining process. They wanted to go for arranged marriage. Eventually they agreed because my boyfriend told them I'd stay with the entire family, and even take care of household chores.
He was always a family guy, but after marrying him, I realized how seless he actually is. I'm being very polite here.
无论何时何地,只要你发现妈宝男,你就跑。跑得越远越好,远离那个"男孩"。
相信我,如果你嫁给这个男人,你的生活将会充满挑战。
8个月前我和恋爱了4年的男朋友结婚了。他来自一个天赋异禀、受过良好教育的旁遮普人家庭(无意冒犯任何人)。请他父母允许我们结婚的过程曲折不易。他们想要的原是父母包办的婚姻。最终他们同意了,因为我的男朋友告诉他们我会和全家人住在一起,甚至会负责家务。
他一直是个照顾家庭的人,但在和他结婚后,我意识到他实际上是多么没骨气。我尽量有礼貌地说一说。
Everything was fine for the first few weeks. Then began the series of events leading me to write this. Going to be very concise.
头几个星期一切都很好。然后,一系列的事件导致我写下了这篇文章。我写得非常简洁。
Father in law sleeps in the guest bedroom due to frequent quarrels with his wife. Mother in law would often come to our room around midnight, saying that her BP is drop and she needs my husband to sleep in her room. My husband never hesitates and walks out of our room promptly.
His sister (who lives with her husband 2000kms away) comes down here every weekend. She has a weird choice of slee in our bedroom, with my husband. I have been asked to sleep in my mother in law's room, whenever his sister visits. I know how this sounds, and yes, it is bizarre. No, he doesn't object. He thinks it's al. So does her husband.
Mother in law is a highly recognized woman in her profession, in the city where we live; she often uses her influence to help my husband's career. So I guess it makes it easier to understand why he doesn't argue with her, at all.
公公由于经常和他的妻子吵架,睡在客房。婆婆经常在午夜前后来到我们的房间,说她的血压在下降,要我丈夫睡在她房里。我丈夫从不犹豫,迅速走出我们的房间。
妹妹(和她先生住在2000公里以外)每个周末都会回娘家。她很奇葩地非要选择和我丈夫睡在我们的卧室里。每次他妹妹来看我,我都被要求睡在我婆婆的房间里。我知道这听起来很奇怪。可是不,他不反对。他认为这没啥。她丈夫也是这样认为。
婆婆在我们生活的城市里,在她那一行颇有声望;她经常利用她的影响力来帮助我丈夫的事业。所以我想这可能更容易理解吧,为什么他根本不敢跟她争论。
My husband never, ever argues/fights with his mother or sister, whenever they trash talk me. There have been parties and social events where my mother in law has openly bullied me and my husband told me to 'deal with it because it's between her and i'.
Last month was my husband's birthday. A family trip to Singapore was planned but I was asked to stay back because who'd look after the house?
My parents aren't allowed to visit me. I'm not allowed to visit them, haven't seen them in six months now.
If my sister/mother in law find me using the phone, they enquire what I'm doing and whether I'm chatting with someone and if I am, I'd better be careful.
I once asked my husband if we can go out for dinner because we don't really spend time with each other. He said why can't we take parents along with us? We went alone, but his mom called him up after half an hour and said she has to make a presentation and needs his help.
每当他的母亲或姐妹说我坏话,我丈夫从不替我说话。有时候,在聚会和社交活动中,我的婆婆公开欺负我,我丈夫告诉我要"妥善处理好这件事,因为这是我和她之间的事"。
上个月是我丈夫的生日。他们计划了全家去新加坡旅行,但却要求我留下来,不然谁来照看房子?
我父母不能来看我。我也不能去拜访他们,我已经六个月没见过他们了。
如果我小姑子/婆婆发现我在用手机,她们就会问我在做什么,是不是在跟人聊天,如果是的话,我最好小心些。
我曾经问我的丈夫,我们可不可以出去吃饭,因为我们真的没什么时间独处。他说为什么不能带父母一起去?我们自己出去了,但是他妈妈半小时后就给他打电话,说她要做一个报告,需要他的帮助。
There are more such in dents, I could go on and on.
Girls, don't marry him if he can't take a stand for you.
Don't marry him if he can't support your case.
Don't marry him if he can't see the wrong that you're being put through.
Don't marry him if he always sides with his family, irrespective of the matter at hand.
Don't marry him if he can't defend you in public.
Don't marry him if he treats you like an object.
DON'T MARRY HIM IF HE CANNOT RESPECT YOU AND GIVE YOU THE LOVE A HUSBAND SHOULD.
这样的事情还有很多,我可以一直说下去。
姑娘们,如果他不能为你们挺身而出,不要嫁给他。
如果他不能支持你,不要嫁给他。
如果他看不出你被污蔑了,不要嫁给他。
如果他不论事由,总是站在他的家人那边,不要嫁给他。
如果他不能在公开场合为你辩护,不要嫁给他。
如果他把你当作私人物品,不要嫁给他。
如果他不尊重你,给不了你丈夫应给的爱,不要嫁给他。
Don't marry him if he is mute in front of his family when they're shaming you.
You will see many red flags which the stupid me ignored.
Don't get me wrong guys, I know all guys aren't like this. I'm not generalising men or degrading them or anything. That's not what this is.
But there are species like my husband who don't deserve a wife. A big part of being a wife is already taken up by his mother, and sometimes sister. Even his Facebook profile picture, which is our wedding pic - has him standing with his mother. I'm not in it.
Right now I'm at a hel because I'm done. Going to meet my parents and little brother. Need a break.
Thanks for reading.
当他的家人羞辱你的时候,如果他只会沉默,不要嫁给他。
你会看到许多被愚蠢的我忽视的危险信号。
别误会我,我知道不是所有人都这样。
但也有像我丈夫这样的人,不值得拥有一个妻子。他的妻子的位置很大一部分已经被他的母亲,有时甚至是妹妹所占据。甚至他的Facebook个人资料照片(这是我们婚礼时拍的照片)也是他和他的母亲站在一起。里面没有我。
我现在住在旅馆里,因为我受够了。我去见我的父母和弟弟。我需要休息一下。
感谢你的阅读。
Saurav Sharma, Full Stack Python Developer
1.Don't choose a guy with better looks, choose someone with a better heart. A few years into a relationship and looks wont even matter. You are better off with a fat, average looking dude who genuinely cares about you as compared to a dude with a six-pack who does not care for you.
2.Only get married once you have your career setup and you are financially sorted.
3.Never be with some guy who likes you solely for your looks. Looks will fade away with time and he might not have any other reason to like you.
4.There is nothing wrong in marrying a rich guy, although make sure that he has earned his wealth himself and has not inherited it from his parents.
5.Not all guys are the same, not everyone who approaches you might be interested in you, some guys do like girls as their good friend and would love to remain friends.
1。不要选择长得更帅的人,要选择心地更好的人。恋爱几年后,长相已经不重要了。比起一个拥有六块腹肌但不关心你的男人,一个真正关心你的胖男人会让你过得更好。
2。在拥有了自己的职业规划,经济状况稳定之后再结婚。
3。永远不要和只因你的外表而喜欢你的男人在一起。美貌会随着时间的流逝而褪色,他可能没有其他理由喜欢你。
4。嫁给一个有钱人并没有错,但要确保他的财富是自己挣来的,而不是从父母那里继承来的。
5。不是所有的男人都是一样的,不是每个接近你的人都对你感兴趣,有些男人喜欢女孩做他们的好朋友,并且愿意只做朋友。
6.We guys are emotional too, just because we have facial hair and a muscular body does not mean we lack emotions.
7.Marriage is not a fairy tale, even if you get married to your loved one its an altogether different thing which will bring loads of responsibilities both to you and your partner, hence never be in a hurry to get married.
8.Never trust online articles which say "Men like X or Men are interested in Y", most of those articles are complete BS, better ask your man directly.
9.Every girl is beautiful in her own way so please do not try to imitate someone else. Real men like women as they are without any makeup.
10.Follow women who actually have achieved something than following pretty and glamorous actresses. Women are not just about beauty, they are definitely more than that.
6。我们男人也是情绪化的,我们有胡子、有强健的身体并不意味着我们就没有情感。
7。婚姻不是童话,即使你嫁给了你所爱的人,这也是完全两码事,婚姻会给你和你的伴侣带来很多责任,因此永远都不要着急结婚。
8。千万不要相信网上那些说"男人喜欢X或者男人对Y感兴趣"的文章,这些文章大多都是一派胡言,最好直接问你的男人。
9。每个女孩都有她自己美丽的地方,所以请不要试图模仿别人。真正的男人喜欢没有化妆的女人。
10。追随那些真正有所成就的女性,而不是追随那些漂亮迷人的女演员。女人不仅仅在于美貌,她们绝对不止于此。
Ashish Rai, Engineer by luck, Gave Upsc Interview, Aspirant at Union Public Service Commission of India
Dear girls, don't think long hair is out of fashion.
亲爱的姑娘们,不要觉得长发已经过时了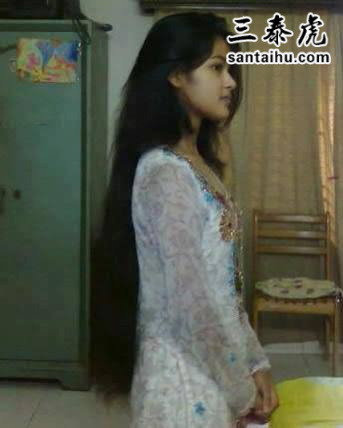 Dear girls, if you think that all boys in love just crave for your body, then boys can also think all girls are pential gold digger.
Dear girls, we boys get ashamed when we hear news of Rapes happening everywhere.
We understand that you are not allowed to talk to boys at home, but please understand that even sometimes we have to hang up your call when we are with parents.
We do trust you, but in some case we don't trust your male best friend, we know boys better than you. You should understand that.
We boys are more concerned about the curve of your lips than body.
亲爱的姑娘们,如果你认为所有的男孩谈恋爱时,只是渴望得到你的身体,那么男孩也可以认为所有的姑娘们都是拜金女。
亲爱的姑娘们,当听到不绝于耳的强奸新闻时,我们作为男孩羞愧难当。
我们明白,你在家里不允许跟男孩讲话,但请理解,有时候我们和父母在一起时,也必须掐断你的电话。
我们信任你,但是有时候,我们不相信你最好的男性朋友,我们比你更懂男人。你应该明白这一点。
相较于身材曲线,我们男孩更关心你的唇形。
Instead of applying tons of makeup, try wearing a smile.
Dear girls, when you find a group of guys laughing while you were crossing them, they were not laughing at you.
Dear girls, have an oion. Don't be a "Yes" person to everything your guy asks for.
Virgin or not virgin, it doesn't matter. After all it's your body & you have every to give a call to have sex or not.
We boys have their unique way of expressing love. He is in reel while we have to do in real.
Don't make fun of guy while he is asking you for a date. He is already dead nervous & he might have planned this for months.
Porn is not real, don't expect every boy to be Johnny Sins.
与其化上浓妆,不如面带微笑。
亲爱的姑娘们,当你穿过一群男人时,如果发现他们在笑,他们不是在嘲笑你。
亲爱的姑娘们,要有主见。不要对你的男人要求的每件事都做"唯唯诺诺"的人。
处女不处女的没关系。毕竟,这是你的身体&你完全有权利打电话找人上床。
我们男孩有他们表达爱的独特方式。当男孩不得不真的表达的时候,他会犹豫不决。
不要取笑想跟你约会的人。他已经非常紧张了&他可能已经计划了几个月了。
色情的东西不是真实的,不要期望每个男孩都是Johnny Sins。
The women we love the most is our Mother, don't even try to take us away from her.
Don't be a Trophy Girlfriend. Know your worth, be someone's strength.
We know that you are your father's princess, we boys are also our mother's "Dhaniya w".
It's OK if you don't watch cricket & football, but it's a crime if you don't let us watch it.
Have some passion & some dreams that you want to achieve.
Don't call someone Brother if you really don't mean it.
We fall in love when you carry yourself with utmost ease in both Western & Indian attire.
我们最爱的女人是我们的母亲,别想着把我们和她分开。
不要当一个奖杯一样的女朋友。要知道自己的价值,成为别人的助力。
我们知道你是你父亲的公主,但我们男孩也是妈妈的小王子。
如果你不观看板球和足球,没关系,但如果你不让我们观看,那就是一种罪恶。
保有一些你希望实现的激情和梦想。
如果你并不当真,那别叫别人哥哥。
当你身着合体的西式和印度服装时,我们对你们一慕倾心。