Only ric 2-wheelers may be sold in country after 2025
2025年后,印度或只出售电动摩托车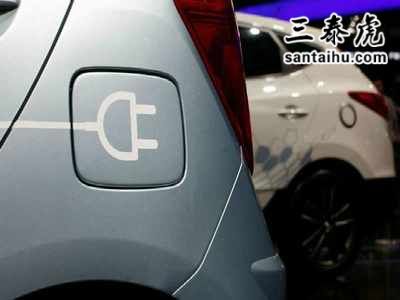 NEW DELHI: Signalling a faster transition towards ric vehicles, the go nment is expected to mandate the sale of only ric three-wheelers from April 2023, while all new two-wheelers with engine capacity up to 150cc driving out of showrooms may have to be powered by ricity from April 2025.
新德里:作为尽快向电动汽车转型的信号,预计从2023年4月起,印度政府将只允许销售电动三轮车,而从2025年4月起,所有新出厂的排量高达150cc的机动两轮车或将必须使用电力驱动。
The radical recommendations of a high-level go nment panel are aimed at reducing vehicular pollution as these two segments, with annual sales of over 2 crore units, account for more than three-quarters of the traffic on Indian roads. The move will not impact vehicles registered up to the cut-off date as they will continue to ply. The four-six year transition window has been provided to ensure that the auto industry, which is pum in large amounts of money to manufacture BS-VI compliant vehicles from April next year, gets enough time to recover its investment, sources told TOI.
这是一个高级政府小组提出的激进建议,旨在减少汽车污染,因为这两类车型的年销量超过2000万辆,占印度道路交通的四分之三以上。此举不会影响在截止日期前登记的车辆,这些车辆可继续上路。消息人士对《印度时报》表示,提供四年至六年的过渡期窗口,是为了确保汽车业有足够的时间收回投资。从明年4月开始,汽车业将投入大量资金生产符合BS-VI标准的汽车。

The inter-ministerial steering committee led by Niti Aayog CEO Amitabh Kant is likely to propose similar deadlines for delivery vehicles and school and city buses, though the suggestion may not be ptable to the auto industry, which has been pitching for doles.
由Niti Aayog首席执行官Amitabh Kant领导的跨部门指导委员会,很可能会对送货车辆、校车和城市公交车提出类似的最后期限,尽管这一提议可能不太符合汽车业的意愿。
印度时报读者的评论:
译文来源:三泰虎
Teri gmd • 11 hours ago
Good going Gadkari ji and modi go nment, world need to think about global climate change else India will see a mass death of population specially poor succumbing to deadly disease.
莫迪政府做得好,需要考虑全球气候变化,否则印度将会出现大量人口死亡,尤其是穷人,会死的。
Teri gmd • New Delhi • 3 hours ago
When there is so much over-population, mass deaths may not be such a bad thing. Heard of Darwin''s Theory of Natural Sion ?
人口太多了,大量死亡或许不是什么坏事。听说过达尔文的自然选择说吗?
nitin sharma • Canada • 11 hours ago
Bring back congress in power and that day wont be far when India will go back to Bullock Cart rides.
如果让国大党重新,那印度离回归牛车时代的日子就不远了。
nitin sharma • 8 hours ago
Privatization of industries was done during congress time,
The team who lead the country were more educated than chokidars of today
工业私有化是在国大党时期完成的,
曾经领导这个国家的团队比目前这个卖茶人的受教育程度更高
Bhensaram Pujari • 11 hours ago
The ric two wheelers are fine, but there has to be enough battery charging facilities. Can the public or private sectors provide that? Even in US the ric cars are facing the same problem. For a long distance drive you need to have access to the battery charging facilities.
电动摩托车很好,但必须有足够的充电设施。政府能提供这些吗?即使在美国,电动汽车也面临着充电设施不足的问题。长途驾驶的话,沿路需要有充电设施。
Bhensaram Pujari • 10 hours ago
It will create many jobs. Electricity is easier than petrol, to deal with. Modi go nment works methodically, hence the first term spent on rification.
会带来很多就业机会。用电比烧汽油更好。莫迪政府工作有条不紊
Human • 11 hours ago
That''s great step going forward. India spends $85 billions only for importing Oil. Going ric will save environment, our economy, our future generations and reduced speed of vehicles leading to less accidents.
这是向前迈出的一大步。印度进口石油就花费了850亿美元。电动车有利于保护环境、促进经济发展、有利于我们的后代,降低车速,减少事故。
Human • 11 hours ago
agreed! But unfortunately for this idea to work efficiently, the ricity in the country has to be available. Most villages in the country hardly have 12 hours of ricity....
要实施这个计划,前提要实现全国通电。这个国家的大多数村庄的电力供应每天几乎不超过12小时。
Rafael Federer • 11 hours ago
That''s too optimistic, hope it wiill not be implemented like Demonetization. Environment should be built for ric vehicles first, before imposing any laws.
太乐观了,希望不会像"废钞令"一样。在实施之前,首先应该为电动车创造一个可行的环境。
Virendra • Merrylands, New South Wa • 10 hours ago
For ric vehicles, abt 5 crores of batteries are needed. So high quantity of acids, carbon etc ate to be produced. This all also create pollution, and for disposal also.
电动车的电池会产生大量的酸,碳等,也会造成污染,照样要处理。
Ankit Agrawal • 11 hours ago
Blockchain technology and 5G network may improve rical wheeler''s in future
区块链技术和5G网络可能有助于改进电动汽车
James Alvares • 11 hours ago
It will save big public money that is now wasted in importing oil
电动汽车普及后,就不用耗费巨额资金去进口石油了。
Munna Bhai • Mecca • 11 hours ago
2 wheelers in west cost 10k $ at least and in india well under 1k $
在西方国家,一辆摩托车至少要1万美元才买得到,而在印度则远低于1000美元
Yaqub bin th • Delhi • 11 hours ago
so what difference it makes ? 1 USD = 68 so ? it in the same ratio. Two wheeler in US are luxury while the two wheeler in India is majburi..
这有什么区别呢?1美元= 68卢比?按当地货币算其实价也差不多。在美国,摩托车是奢侈品,而在印度就太普通了。
Gopal • 7 hours ago
To avoid dependence on Gulf, this will be turning point for country. Future is science and technology.
为了避免对海湾地区石油的依赖,推广电动汽车将是印度的转折点。未来取决于科学技术。
Krishna • 11 hours ago
Hope this mega project will take its inception with no hurdles and glitches..... let's see from which state first ric vehicle will ...
希望这个大项目能顺利启动并顺利推进…让我们看看哪个邦会率先普及电动车
Vijay Banga • new delhi • 5 hours ago
EVs have serious limitations, not sturdy like fuels and failure rate is high so far.
电动汽车有严重的局限性,不像燃油车那样可靠,故障率高。
RCH • 5 hours ago
Forward thinking by TEAM-NAMO
莫迪团队高瞻远瞩
Remo Remo • 5 hours ago
Wonderful. Cars must also be switched over soon. This will definitey have a huge positive impact on global climate and nature.
太棒了。汽车也必须尽快电动化。普及电动汽车后,对全球气候是有利的。
Roushan S • 9 hours ago
Very welcome move! Once in I was astonished on the road to see swarm of two wheelers passing by without any noise unless they blow horn...
做得好。有一次在,我在路上看到一大群摩托车,惊讶的是没有任何噪音,只听得到喇叭声…
Bsundaram • Chennai • 5 hours ago
But is it going to be stringent? Most of the times no one cares about this kind of 4 6 year plans. If they implemented successfully, surely it's a great move
会强制要求吗?大多数时候,没有人关心这种四六年后的计划。如们能成功实施,这无疑是一个伟大的举措。
Manoharan Thangavelu • Tiruchchirappalli - India • 5 hours ago
Great. Is this credit goes to MOdi ji?
太好了。这份功劳也归莫迪吗?
Abhishiek Ghosh • 6 hours ago
Awesome modi govt. 1 teer se 2 shikaar.
We will reduce air pollution drastically and our trade deficit due to oil imports will also get reduced drastically. What an idea sirji. But you need to work on infra.
了不起的莫迪政府。
普及电动汽车后,将大幅度减少大气污染,大幅度减少石油进口,大幅减少贸易逆差。真是个好主意,但你需要建设相应的基础设施。
azbz969 • Location • 7 hours ago
Hats off to Modiji. Pappu cannot even think about this.
向莫迪致敬。拉胡尔连想都不敢想。
azbz969 • Location • 7 hours ago
Two wheelers are big polluters, both atmospheric and noise. The problem with ric bikes is that they only have shorter range compared to bikes with petrol engines. Electric bikes are quiet. They are ideal for making short trips.
摩托车也是大气污染和噪音污染的一大污染源。电动车的问题是,与汽油车相比,它们的续航里程更短。电动车很安静,是短途出行的理想选择。
A Dutt • India • 7 hours ago
What about air conditioners, another serial killer? I think, if all the air conditioners, home, office and car, are stopped altogether, there would be a drop of temperature by at least 2 degree. There was a suggestion to set the default temperature of air conditioners to 24 degree Celsius.
那空调呢?我认为,如果所有的家庭、办公、汽车空调都关掉,气温至少能降2度。有人建议将空调的默认温度设置为24摄氏度。
Ashish Kumar Pathak • 8 hours ago
Nice decesion by the policy makers of the country
决策者做出了明智的决定
SKuG • Durgapur (WB) • 8 hours ago
This is a very good move. This shows our commitment towards eradicating the use of fossil fuel for good.
非常好,这表明我们在努力彻底杜绝化石燃料的使用。
Ashish Vishvakarma • 9 hours ago
This is the good idea to reduce the pollution and it will also save petrol and deisel also it will reduced the number of vechile from the road.
好主意,可以减少污染,也将节省汽油和柴油,减少路上的车辆。
Delphic Tableau • 10 hours ago
Modi Go nment is the best ever.
莫迪政府是有史以来最棒的。
Anil Dharan • New Delhi • 3 hours ago
Idea is good, but with poor infrastructure it will be a Disaster.
想法不错,但如果基础设施不完善,那将是一场灾难。
chanakya • Mumbai • 6 hours ago
Good work Gadkari Ji & modi ji. India will save billions of dollar that is spent on importing oil. It will also reduce air pollution
莫迪,做得好!印度将节省数十亿美元石油进口费用,还将减少空气污染
Renuka • Hyderabad, Andhra Pradesh • 6 hours ago
A really good move. Making it mandatory for building to be built with enough charging points and areas from now itself will smoothen the process .
真是个好主意。从现在开始建造足够的充电站,有了充电站后,电动车的普及就是水到渠成的
Prakash Kulkarni • Philadelphia • 6 hours ago
Very nice step. Will do a lot to reduce pollution.
很好。将大大减少污染。
Srinivas Dhangar • Pune, Maharashtra • 7 hours ago
This is a revo tion step,,,,I am not a bjp guy,,but proud of you ,,love you modiji
这是革命性的一步…我不是人民党,但为你骄傲,爱你,莫迪
Sushant Sinha • 7 hours ago
Excellent .. Current govt needs more years to make India shng.
太好了. .为了发展国家,需要给本届政府更多的时间。
Davinder Singh • 8 hours ago
Infrastructure and good enough technology should be in place before implementing such regulations to avoid chaos.
为了避免混乱,在实施这些规定之前,应该建好充足的基础设施。
The Last • United Kingdom • 8 hours ago
commendable. Charging infrastructure should be set up before implementation though
值得称赞。在实施之前应该建好充电设施
Siddharth Patel • 9 hours ago
is already there. Majority of their 2-wheelers are ric. India should follow this step in the direction.
已经做到了。他们的摩托车大多是电动的。印度应该沿着正确的方向前进
classifieds K • 10 hours ago
this will drastically decouple India on oil dependency and have great power infrastructure.
此举将大大降低印度对石油的依赖
Vladimir • NYC • 11 hours ago
Time and again India is a country of failed targets. Nonsense.
无稽之谈,印度的目标一次又一次地失败。
Deep Dive • 59 mins ago
So we will have 24 hours ricity ???
我们以后会享受到24小时的电力供应??