What do young people in Iran think about India and Indians?
伊朗人怎么看待印度和印度人?
Quora读者的评论:
Farzan Safavi, Expert on dating, relationships and love
Very positive surprisingly.
Iranians are very proud and patriotic nation. Iranians can come across as racist and this is evident based on their questions on Quora. Comparing yourself to Germans or Italians is pathetic. Iranians are largely multi ethnic. Some are white (like me) some are brown or few are black. Most of us have dark hair, mine is ginger, with mostly brown eyes, green is common and blue is rare.
We like to believe we are related to Germans and Italians are our cousins, and this is just outrageous but realistically we look closer to Turkish, Lebanese, Syrians, Iraqi, Afghan, Armenian, Georgian, Pakistani and sometimes even Indian people.
Being the whitest Iranian out there myself, I have never been told I look German or Swedish or even Italian. The most exotic I often get is Brazilian when I'm tanned during summer times or Lebanese, or Syrian sometimes as Afghan too and it's okay, not a big deal, I could be a handsome Afghan looking Iranian, it's not end of the world.
令人惊讶,非常正面。
伊朗人非常自豪,非常爱国。伊朗人可能会给人留下歧视的印象,这一点从他们在Quora上提出的问题就可以看出来。把自己和德国人或意大利人比较是可悲的。伊朗人基本上是多民族大融合的。有些人是白色人种(像我),有些是棕色人种,还有少数是黑色人种。我们大多数人都有深色的头发,我的头发是姜黄色的,眼睛大多是棕色的,绿色也很常见,蓝色很少见。
我们喜欢相信我们与德国人有关系,意大利人是我们的堂兄弟,这是令人无法容忍的,但实际上我们更接近土耳其人、黎巴嫩人、叙利亚人、伊拉克人、阿富汗人、亚美尼亚人、格鲁吉亚人、巴基斯坦人,有时甚至是印度人。
作为肤色最白的伊朗人,从来没有人说我看起来像德国人、瑞典人或是意大利人。我在夏天晒黑皮肤时,常被误认为是巴西人,或者黎巴嫩人,或者叙利亚人,甚至阿富汗人,这没啥,我也愿意成为一个相貌英俊的酷似阿富汗人的伊朗人,这又不是世界末日。
In the view of Iranians toward Indians for what I have observed Indians can be seen as rich successful min ity abroad specially in the field of business, finance, technology, STEM and medicine particularly heart surgery, seriously what's the obsession with heart surgery??
I wish Iranians were as happy as Indians, because they both share a lot of similarities and traditions are incredibly similar. For instance, Diwali was also a festival in the Zoroastrian pre Is mic Persia era celebrated by Iranians during Mehregan month. For some Iranians, Indians can be seen as too Happy or delusional. I find Indian people to be a lot healthier mentally, it must be all that meditation and yoga. I also think younger Indian generation respect their elderly more, especially their grand parents and parents more than the younger Iranians. I'm very disappointed with the young generation of Iran, especially those under 30 years of age.
What's a negative trait about both cultures, they always find inspiration from their neighbour but not from themselves, its always they have more, or it's their fault for my misery, both Indians and Iranians on average are always looking to blame someone else's for their own miseries and problems.
译文来源:三泰虎 http://www.santaihu.com/47695.html 译者:Joyceliu
伊朗人对印度人的看法,就我所观察到的,印度人在海外被视为富有、成功的族裔,尤其是在商业、金融、科技、STEM和医学领域,特别是心脏外壳手术领域,说真的,为什么印度人对心脏手术如此痴迷?
我希望伊朗人和印度人一样幸福,因为他们有很多相似之处,而且他们的传统非常相似。例如,排灯节在琐罗亚斯德前ysl波斯时代也是一个节日,伊朗人庆祝在迈赫瑞根月。对一些伊朗人来说,印度人可能过于乐观或白日做梦。我发现印度人在心理上要健康得多,一定是冥想和瑜伽起了作用。我也认为印度年轻一代比伊朗年轻一代更尊重他们的长辈,特别是他们的祖父母和父母。我对伊朗的年轻一代非常失望,尤其是那些30岁以下的年轻人。
这两种文化的不足是什么呢,他们总是从他们的邻居那里得到灵感,而非他们自己的国家,印度人和伊朗人几乎总是把自己的不幸和问题归咎于别人。
The grass is always greener somewhere else, for Indians, Iran is a clean, powerful Mus m country, for Iranians, India is a corrupt happy nation with abundant social fre m. There's legal alcohol and hijab is not mandatory.
I'm very direct, blunt and straight to the point and for this you can call me German but not for my ginger hair.
1.Update - I forgot to mention our similarities are greater than our differences, we have a lot more in common than we imagine, our ancestors did their best to preserve what's known today as tradition and culture, let's build stronger bridges, stronger relations to preserve our roots for what's needed for the earth, let's pave the energy to the next generation and make our ancestors proud of what we have become and what kind of a Persia and India we can build together as civilizations.
Peace,
对印度人来说,伊朗是一个干净、强大的国家;对伊朗人来说,印度是一个而幸福的国家,拥有宽松的社会自由。这里有合法的酒精饮料,而且不强制戴头巾。
我非常直率,说话直接,毫不掩饰,因此你可以叫我德国人。
1.更新——我忘了说,我们的相似之处大于差异,我们有很多共同之处,比我们想象的更多,我们的祖先尽力保留今天广为人知的传统和文化,让我们构建更强的桥梁,更强的关系来维持我们的根,让我们为下一代打好基础,让我们祖先为我们的成就以及我们可以携手建立何种波斯和印度文明而自豪。
和平
Usha Wadhwa, studied Knows English, Hindi, Farsi, Urdu and a Bit of Gurumukhi.
Even after reading so many answers I decide to write because we have lived in Tehran for three and a half years and it will be very ungrateful of me not to write about all the love and affection, even respect that we have received from those highly cultured people.
My husband's colleagues and friends were mostly engineers. And those who were educated abroad knew workable English but when you are living at a place for a longer duration you come in contact with common people too.
So now my problem is, from where to start?
Iranians are very outgoing, friendly people. On the weekly holiday parks and gardens are full of families picnicking there. Whenever we went there someone from these unknown families would come and talk to us, invite us and offer us tea and snacks. They are crazy about our Hindi movies, though they may not follow a word of it. Though their movies are of very high quality, Hindi types of movies are not made there, can not be made because a girl without 'hijab' can't be shown publicly. And because of this movie craze they are also aware of some of our traditions. Many a times it happened that I was sitting on a bench in the park all by myself, the youngsters would come and with hands awkwardly folded try to say 'Nstey.' A cassette of Hindi songs or a DVD was the most cherished gift. Because of the common Aryan race it is difficult to differentiate between the Iranians and North Indians, they recognized me because of the red 'bindi' on my fore head. (The word Iran comes from Arayan. Old name is Persia.)
虽然已经看到了这么多答案,我还是决定自己写一篇,因为我们已经在德黑兰生活了三年半,如果我不把我们从那些非常有文化的人那里获得的爱和情感,甚至尊重写出来,那我就是忘恩负义的小人。
我丈夫的同事和朋友大多是工程师。那些在国外接受教育的人会说职场英语,但当你在一个地方住上更长时间时,你也会接触到普通人。
现在我的问题是,从哪里开始讲起呢?
伊朗人非常外向、友好。在每星期的假日公园和花园里,都有很多家庭在那里野餐。每当我们去那里,就会有来自这些陌生人家庭的人来和我们聊天,邀请我们,跟我们分享茶和小吃。他们为我们的印度电影疯狂,尽管他们可能一个字也听不懂。虽然他们的电影质量非常高,但印度类型的电影不在那里制作,因为没有"头巾"的女孩是不能出现在大荧幕上的。由于这种电影热潮,他们也了解到我们的一些传统。很多次,我独自坐在公园的长椅上,孩子们走过来,双手笨拙地交叉着,试图跟我说"Nstey"。一盒印地语歌曲或一张DVD,就是最珍贵的礼物。由于同属雅利安人种,很难区分伊朗人和北印度人,他们只能通过我额头上的眉心红点认出我是印度人。("伊朗"这个词来自阿拉伯语。古时候叫做波斯。)
When we went to the market for our daily purchases, the shopkeeper would immediately become friendly on learning that we are from Hindustan. 'Hindi! Dust Dust' ) he would keep repeating and will refuse to charge money. ' - 'you are our guest' he would say. Even the unknown ta driver wilł refuse at first. Of course it was their way of showing respect and we always paid which was expected. But he accepted it as if he has got a gift- with a lot of thanks and good wishes.
The Iranians are totally non- vegetarian. They have no concept of totally vegetarian food. If I ordered a pizza at restaurant I specifically told them that I want only tomatoes and capsicum as top. But the waiter often brought the pizza with a few 'smis' over it, saying-'mehman hasti'. You are our guest and these are on my behalf. How do you expn to such an affectionate person that a strict vegetarian will not even like to eat the food touched by some non vegetarian item. I just removed the smi after he left and ate the rest.
When I learnt Farsi and started reading the books I found many ques and anecdes about India all showing India or Hindustan as they prefer to call it, in good light. They are very cultured people. Reading material is available at low prices and you can see a driver reading a newspaper while waiting instead of gossi for hours as we see here. All those of the science stream- doctors and engineers that I met, there was not a single who did not know about his poets. Gardner or a housewife, everyone would que from Omar Khayam or Hafiz. The longest night, the 21st of December is spent together by family members by singing or reading poetry of Hafiz, Baba Tahir and others.
In spite of converting to Is m, Iranians have kept some of the old Zorastrian traditions alive. This makes them feel separate from Arab world but for Hindustan they have full respect. Though the go nment tries to paint a darker picture of India- highlighting the e ls like 'Sati' as if it were an everyday event, people in general, from professionals to laborers have great love and respect for India.
当我们去市场买日常用品时,店主一知道我们是印度人,就会马上变得友好起来。他会不断地说"印度人",还拒绝收钱。他会说"你们是我们的客人"。就连陌生的的出租车司机一开始也不肯收费。当然,这是他们表示尊重的方式,我们总是足额支付。但他接受的时候就好像收到了礼物——带着无尽的感谢和良好的祝愿。
伊朗人完全不吃素。他们没有完全素食的概念。如果我在餐厅点了披萨,我会特别告诉他们我只想要番茄和辣椒的配料。但是服务员经常会在披萨上放上几个"意大利腊肠",并对我说"请享用"。你们是我们的贵客,这些代表我的心意。你该如何向一个如此热情的人解释,严格的素食主义者连非素食者碰过的食物都不能吃。他走后,我把意大利腊肠拨到一边,把剩下的都吃了。
当我学波斯语并开始阅读相关书籍时,我发现许多关于印度的名言和轶事都从正面的视角展示了印度或印度斯坦。他们是很有文化的人。阅读材料的价格很便宜,你可以看到司机在等车的时候看报纸,而不会像我们印度人那样闲聊上几个小时。我遇到的所有科学家,医生和工程师,没有一个不知道诗歌的。12月21日是最漫长的夜晚,家人会聚在一起唱歌或朗读哈菲兹、巴巴·塔希尔等人的诗歌来度过。
Mehran Janghorbani, lived in Iran (2014-2018)
I like them. All that you said is true, yes, Iran invaded India some 300 years ago (in dentally, the last time that we were engaged in an aggressive war) and we got lots of jewels from that campaign which you can still see in the national bank museum in Tehran (and in the Tower of London since some of them found their way into British hands). You have good relations with Israel and are Hindus. Now none of these facts are in the forefront of an Iranian mind when he thinks of India.
When we think of India, we think Bollywood (generally, Amithaab Bhachan, Shahrukh Khan or Aishwariya Rai), we think shared history, we think great food (obviously not as good as Iranian food but a close second ;-)) and we think awesome temples and forts, and of course peacocks, cobras, tigers and elephants. we also know India to be a great and important to economic partner and we consider Indians to be hard working, educated, stoic, family oriented and frustratingly unable to get fat.
The only negative thing that any Iranian would say about India is that its big cities are dirty, everyone talks about people relieving themselves in the street, in full giew of everybody else; now I have never been to India (which tops my bucket list along with visiting Japan and Russia) so I don't know how true these stories are but that seems to be the most striking feature of Indian cities in Iranian minds.
我喜欢他们。你说的都是事实,是的,伊朗在大约300年前入侵过印度,我们流失了很多奇珍异宝,现在,还可以在德黑兰的国家银行博物馆看到(有一些收藏在伦敦塔,因为流入了英国人手中)。你们和以色列关系很好,是印度教徒。
我们认为当我们想到印度宝莱坞,我们有共同的历史,美食(显然不如伊朗食物,但排在第二位),寺庙和堡垒,还有孔雀,蛇,老虎和大象。我们也知道印度是一个伟大的和重要的经济伙伴,我们认为印度人勤奋工作,受过教育,坚忍不拔,重视家庭。
伊朗人对印度唯一的负面评价是,印度的大城市很脏,每个人都说人们会在街上小便;我从来没有去过印度(除了日本和俄罗斯,印度是我最想去的地方),所以我不知道这些说法是否真实,但这似乎是印度城市在伊朗人心目中最显著的特点。
Rahul Shah, Non-resi ntial Indian!
I have dated an Iranian girl. I am Indian(As my name suggests). We are both teenagers. She is one year younger.
She told me that all her life she has loved hindi things. She is from Tehran. She has travelled to many places and even India, with her family(It is before we met).
我和一个伊朗女孩约会过。我是印度人(顾名思义)。我们都是青少年。她比我小一岁。
她告诉我,她从小热爱印度。她来自德黑兰。她和她的家人去过很多地方,甚至印度(在我们见面之前)。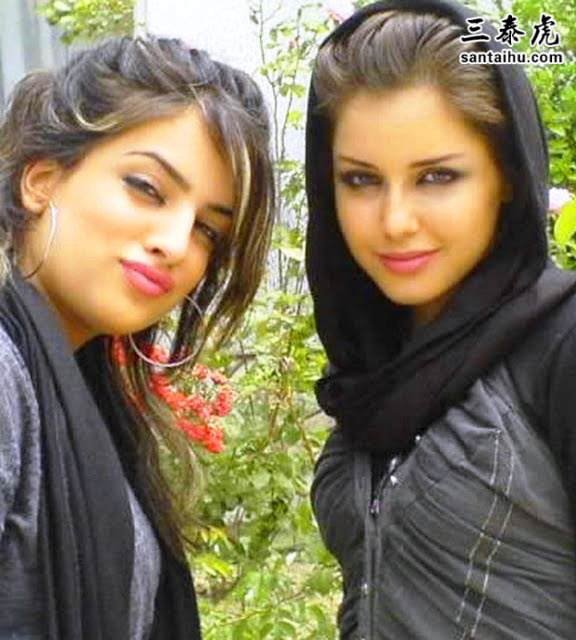 She likes Indian jewellery and she only prefers wearing gold jewellery(for personal reasons).
She loves kebab and I love it too. She loves Indian food(especially Biryani). They speak Persian in Iran and surprisingly many words of Persian vocabulary are similar to Hindi words in their meanings too. Like Zendegi(Life) is same in both Farsi and Hindi.
She thinks Indian girls are beautiful. But I think Iranian girls are even more.
She loved the Amir Khan movie "PK" and although she doesn't like SRK but most of her cousins love Shah Rukh.
They also use a lot of Indian products in their day-to-day lives.
The fact that I have been her boyfriend is proof that Iranian people like India and vice-versa.
In fact I never heard her telling any negative thing about India.
I love Iran too.
她喜欢印度珠宝,她只喜欢戴黄金珠宝(出于个人原因)。
她喜欢烤肉串,我也喜欢。她喜欢印度菜(尤其是比尔亚尼菜)。伊朗说的是波斯语,令人惊讶的是,许多波斯语词汇与印度语词汇的意思非常相似。就像Zendegi(生活)在波斯语和印地语中都是一样的。
她认为印度女孩很漂亮。但我认为伊朗女孩更加漂亮。
她喜欢阿米尔汗的电影"PK",虽然她不喜欢沙鲁克,但她的大多数堂兄弟姐妹喜欢他。
他们在日常生活中也使用很多印度产品。
我曾经是她男朋友的事实证明伊朗人喜欢印度,印度人也喜欢伊朗。
事实上,我从未听她说过任何有关印度的负面消息。
我也爱伊朗。
Amir Davis, Born and raised in Iran.
I was actually born and spent the first 13 years of my life in Iran (the name's a nom de plume) and the first 12 years of that was during the time of the Shah, so my perspective might be a little dated. However, I don't see how much could have changed since the ties between India and Iran run deep. I remember that there were three basic things about India I learned as a child from my parents and society:
1) We're related. Everyone pretty much was aware that Indians and Iranians were part of the same tribe that sp t off long ago before Cyrus the Great, and it was obvious that Indian languages and Persian (and other Iranic languages) shared a root, which brings me to my next point;
2) Every Iranian must watch Indian movies or his education isn't complete. I must have watched Sangam and Sholeh at least twenty times! Does anyone know what happened to Raj Kapour? I haven't thought about him in a long time...
3) An Iranian mustn't be fooled by the fact that Indian food and Persian food look similar and even have similar names (polau, roghan joosh, etc.). If an Iranian eats Indian food, he will spend the rest of the day drinking milk to get over the spiciness! Iranian food, for the most part, is not spicy at all and so we have almost zero tolerance. Once we develop some tolerance, most Iranians can't get enough of Indian food.
我出生在伊朗,在伊朗度过前13年的岁月,前12年还是伊朗国王执政时期,所以我的观点可能有点过时了。但自从印度和伊朗的关系深入发展以来,我不认为会有多大的改变。我记得小时候我从父母和社会中知道了关于印度的三件基本事情:
1)我们有着相同的起源。几乎每个人都知道,印度人和伊朗人属于早在居鲁士大帝之前就已经的同一个部落,很明显,印度语和波斯语(以及其他伊朗语)有着共同的起源,这就引出了我的下一个观点;
2)每个伊朗人都一定看过印度电影,否则他的教育就不完整。我一定看了桑格姆和肖勒,最少二十遍!有人知道拉杰·卡普尔的近况吗?
3)伊朗人肯定都被印度食物和波斯食物的相似度搞晕了,就连名字都很相似。如果一个伊朗人吃完印度菜,这一天接下来的时间他会一直喝牛奶来消除辛辣感!伊朗食物,在很大程度上,一点都不辣,所以我们几乎完全不能吃辣。
Anonymous
As an Iranian, I think of Indians as our Aryan Brothers who branched off and migrated east.
Before the Arab invasion of Iran and the coming of Is m, both the countries had cordial relations. Even after the coming of Is m the only blot in the relationship between our two countries was Nadir Shah's invasion of India in 1739
Zoroastrianism which is one of the world's oldest monotheistic re gions and originated in Iran has many similarities to Indian-Hinduism including fire worship.
Zoroastrianism and Hinduism have close resemblances. For example Both the re gions worship fire god, Both have re gious languages are sound alike. Both Teachings agree that Ahura/Asura and Daeva/Deva both were Celestial Beings and later one of the group would then be casted out- Similar with God & Satan in Chr tianity isn't it?
For Hinduism, Deva remained Gods & Asura were the casted out group because of their greediness and wildness. On the Other Hand, Zoroastrianism Ahura was the God and the Daevas were casted out because bringing e l thoughts in Humans, Both respects the sacred plant juice [ Haoma (Zoroastrianism) & Soma (Hinduism)] and both Re gions says it was drunk by the Celestial beings in both the re gions.
The prayers in both the re gions involve burning incense, chanting Mantra.
I have recently started taking interest in the pre-Is mic past of my country after visiting the city of Yazd. The architecture of the ancient fire temple in that city captivated my imagination.
Here is the picture of that temple:
作为一个伊朗人,我认为印度人是我们的雅利安兄弟,他们是出走并东迁的一个分支。
在阿拉伯人入侵伊朗、在ysl教到来之前,两国有着友好的关系。即使在ysl教到来之后,我们两国关系中唯一的污点也只有纳迪尔·沙阿1739年对印度的入侵。
琐罗亚斯德教是世界上最古老的一神论之一,起源于伊朗,与印度-印度教有许多相似之处,包括对火的崇拜。
琐罗亚斯德教和印度教有密切的相似之处。例如,两种都崇拜火神,两种语言听起来都很相似。两种教义都认为阿呼拉/阿修罗和达瓦/提婆都是天神,他们中的一个会被淘汰——就像中的上帝和撒旦一样,不是吗?
对于印度教来说,提婆仍然是神,阿修罗因为贪婪和野蛮而被驱逐。而琐罗亚斯德教中的阿修罗是天神,六大恶魔因为将邪念带给人类而被驱逐出神界。
两种的祈祷都包含焚香、诵经。
最近访问了亚兹德市之后,我开始对我国的前ysl历史产生了兴趣。那个城市古老的火庙建筑令我着迷。
这是那座寺庙的照片: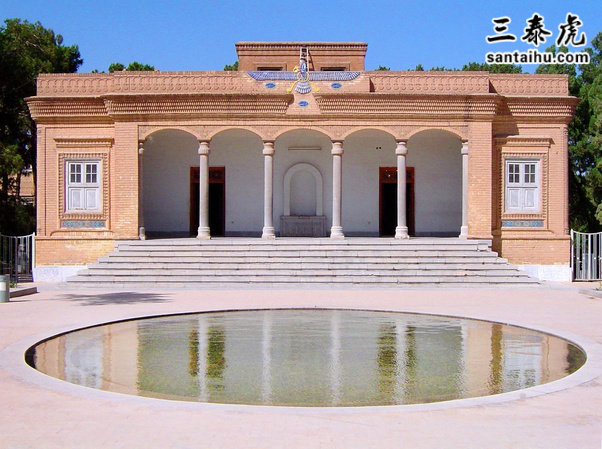 I am a liberal Iranian educated in the USA who is a Shia by fa th but I like to learn more about the pre-Is mic history of my country under various emperors like Cyrus and Darius.
The Parsi who are descendents of ancient Iranians and are now settled in India also use coconuts and. grains of rice during their Navjyot and wedding ceremonies just like the Hindus.
I would love to visit India and tour many cities like Mumbai, Agra and New Delhi and I hope to make many Indian friends on Quora.
我是一个在美国接受教育的伊朗自由主义者,是什叶派,但我想了解更多关于我国在居鲁士和大流士等多位帝王统治下的前ysl历史。
帕西人是古代伊朗人的后裔,现在在印度定居下来了。他们在Navjyot节和婚礼仪式上也会用到椰子和米粒,就跟印度教徒一样。
我很想去印度旅游,参观孟买、阿格拉和新德里等城市,我希望在Quora上结交很多印度朋友。
Aboulqasem Kouhyar, I'm an Iranian
Thanks for A2A.
You can find traces of India (known as Hend and Hendustan in Iran) in all major works of Persian literature and also in most of folklore stories, from pre-Is mic Pahlavi texts to Sadeq Hedayat's The Blind Owl. I can easily cm that India is the most famous foreign country in Persian literature and folklore. The cinema of India and Indian actors are very popular in Iran. Almost anybody could predict the ending of an Indian movie, because everybody saw dozens of them and most of the time they are quite the same. At the end of the movie, the poor proves to be more worthy than rich, the girl (who is very poor) and the boy (who is ultra rich) are eventually able to please the boy's father for their marriage, and the good guy manages to avenge the bad guy (who killed all of the relatives of the good guy when the good guy was a child). In schools, we study about Gandhi, Nehru, Tagore, Mughal Empire and Mahmoud and Neder's invasion and sack of India (which I hope you forgive us). India is also famous for having many wonderful animals like Cobras, Peafowls, Elephants, Parrots and others. There are many famous stories about various types of Indian animals in Persian literature. Panchatantra (known as Kalileh and Demneh in Persian) is one the most famous literature works in Iran and every Iranian is expected to read this book. We are also well aware of Mughal Empire and the influence of Persian language in the Indian subcontinent. The Persian language owes too much to poets and authors from Indian Subcontinent.
谢谢你的提问。
你可以在波斯文学的主要作品中找到印度的痕迹(在伊朗被称为印度斯坦),也可以在大多数民间故事—从前ysl教的巴拉维语著作到《盲猫头鹰》中—找到印度的痕迹。我可以这么说,印度是波斯文学和民间传说中最著名的海外国家。印度电影和印度演员在伊朗很受欢迎。几乎所有人都能猜出印度电影的结局,因为每个人都看过至少几十部这样的电影,而且大多数都大同小异。电影的结局总是穷人比富人值得信赖,穷人家的女孩和富豪家的男孩最终打动了男孩的父亲,同意了他们的婚事,好人最终成功报复了坏人。在学校里,我们学甘地(Gandhi)、尼赫鲁(Nehru)、泰戈尔(Tagore)、莫卧儿帝国(Mughal Empire)以及马哈茂德(Mahmoud)和尼德(Neder)入侵和洗劫印度(希望你们能原谅我们)。印度也以许多奇妙的动物而闻名,比如眼镜蛇、孔雀、大象、鹦鹉等。波斯文学中有许多关于印度各种动物的著名故事。五卷书(波斯语称为Kalileh和Demneh)是伊朗最著名的文学作品之一,每个伊朗人都应该读一读这本书。我们也很清楚莫卧儿帝国和波斯语对印度次大陆的影响。波斯语在很大程度上得益于印度次大陆的诗人和作家。
Mohammad Sadri, B.A. Studying Software Engineering, University of Tehran
Well, that's sort of a good question. I'll tell you my idea about the whole India with a short story. Back in 2008 when Slumdog Millionaire was released, it was the very first time I saw several sides of India from Hollywood's perspective ; a country with high level of poverty, a region with advanced level of English with sort of a weird accent , a country that fully respect their tradition and a country that you can't separate Tech from their people. I emphasis on this word ; Tech.
这是个好问题。我要用一个小故事说说我对整个印度的看法。2008年《贫民窟的百万富翁》上映时,我第一次从好莱坞的角度看到印度的几个不同面:这是一个高度贫困的国家,一个英语水平较高、口音有点奇怪的地区,一个完全尊重传统的国家,一个无法将科技与他们的人民分开的国家。我要强调一下这个词:技术。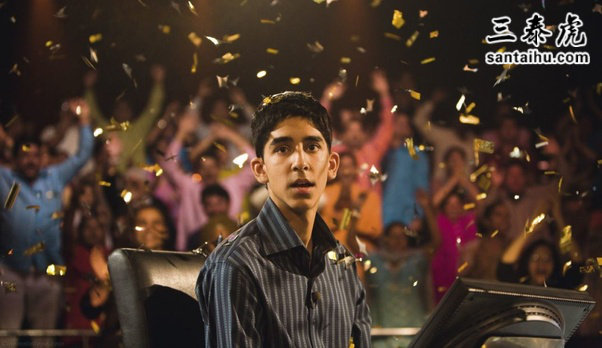 Because no matter how much I talk about their history, this word —Tech— is the very first word that pops in my mind whenever I hear India.
You may ask why, but here's the thing : everything that I've searched in categories like Coding and in overall software problems , more than 60% of the suggestions were from Indians side. So I put India among the nations with the highest level of Computer knowledge . Over the years , India just introduced some of the best CEOs in the silicon valley who became my heros like : Sundar Pichai, Satya Nadella ,..
因为无论我怎么谈论他们的历史,每当我听到印度这个词,我脑海中闪现的第一个词就是"科技"。
你可能会问为什么,但事实是:当我搜索编码和软件问题时,超过60%的建议都来自印度方面。所以我把印度列为计算机知识水平最高的国家之一。多年来,印度刚刚引进了硅谷一些最优秀的首席执行官,他们成为了我心目中的英雄:桑达尔•皮查伊、萨蒂亚•纳德拉……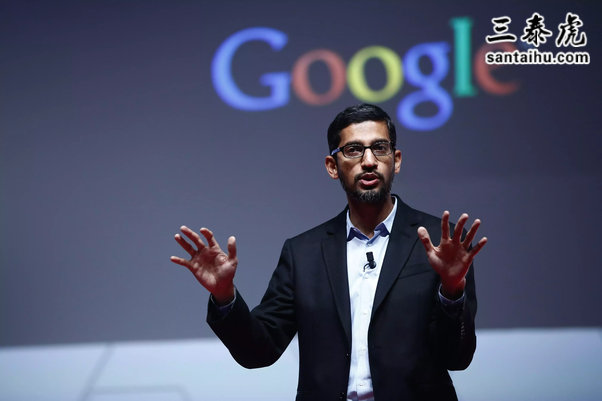 And also as Bengaluru is the Silicon Valley of Asia , I truly praise and respect Indians at least in my own major - Software Engineering- .
P.S. And at last, I think Indians are not a very big fan of Apple products and the whole IOS thing. Cuz from my perspective, they mostly support Android and I know them as Android users.
1.Update : The Bengaluru picture just got updated ; I googled the first image and still mentions it as Bengaluru not my fault.
2.Update + : Slumdog Millionaire is not the way and angle that I see India(Don't get it wrong). That's so true that Hollywood just wants to exaggerate everything. I'm fully aware the movie doesn't show the real India and cut to the chase, it's just a movie and I watched it as a kid ; just like one of the worst movies I've ever seen in my whole life about my country Iran ,Argo (Oscar wng movie) which just showed Iran as very screwed region. Just like 300 movie ,which showed us very brutal people who we are NOT. And here we have Slumdog Millionaire. As I said it was just a movie which showed me what kinda country India is but not in details ; since then, India has changed a lot for sure, the level of poverty is decreasing almost every year and so on.
3.Thank you so much for your reading and kind responds.
由于班加罗尔是亚洲的硅谷,我真心地称赞和尊重印度人,至少在我自己的专业—软件工程—中是这样的。
补充:最后,我认为印度人不太喜欢苹果产品和整个IOS系统。因为在我看来,他们大多支持Android,我知道他们是Android用户。
1.更新:刚更新了班加罗尔的图片;我在谷歌上搜索了第一张图片,仍然把它说成Bengaluru,这不是我的错。
2.更新:《贫民窟的百万富翁》不代表我对印度的看法(别误会)。这是真的,好莱坞只是想夸大一切。我很清楚这部电影并没有展现真实的印度,所以就开门见山地说吧,它只是一部电影,我小时候看过;就像我看过的关于我的国家伊朗的最糟糕的电影之一,《逃离德黑兰》(奥斯卡获奖影片)一样,只把伊朗描绘成一个非常糟糕的地区。《贫民窟的百万富翁》只是一部电影,它向我展示了印度是一个什么样的国家;从那时起,印度已经改变了很多,贫困水平几乎每年都在下降。
3.非常感谢您的阅读和友好的互动。