NEW DELHI: The Indian armed forces over the next decade want over 400 drones, including combat and submarine launched remely piled aircraft, as well as directed energy wons (DEWs) like high-energy lasers and high-powered microwaves capable of destroying enemy targets and even satellites.
未来10年,印度军队不仅需要武装无人机和潜射遥控无人机等400多架无人机,还需要定向能武器,比如高能激光武器,以及能摧毁敌人目标乃至卫星的高功率微波武器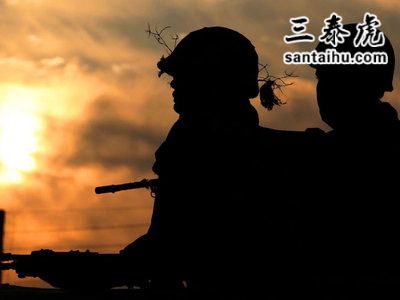 印度时报网贴翻译:
译文来源:三泰虎 http://www.santaihu.com/44313.html

Dr Vidyadhar
35511
Dr Vidyadhar - Bangalore - 39 mins ago
India becomes 10 trillion $ economy by 2030, may become even early provided Modi continues for another 2 terms.
Chines started economic reforms in 1980s and they are now 11.8 trillion $ economy and they are manufacturing fighter jets, civilian aircrafts as well.
到2030年,印度将发展成10万亿美元的经济。如果莫迪再当两届,也许还能提前。
于1980年代开启经济改革,如今已经是11.8万亿美元的经济,而且能够自己造战机,还会造民用客机。
narasarao
narasarao - Hyd - 50 mins ago
Gt should procure them for the Army, kee in mind.
Reply 13 1 Flag
就冲着,印度军队需要什么,印度政府都该满足
Venom Jahal
8841
Venom Jahal - 46 mins ago
10 Years is Long period Go nment should consider Make in India or Joint Venture :-) Where ever its possible to reduce cost Save Tax payers money We should do that. Similarly need of the Army can not be ignored :-)
Reply 5 3 Flag
10年太久了,印度还是考虑自己造,或者建立合资企业
只要能减少纳税人的负担,就该去执行
christjohnny33
294
christjohnny33 - Location - 52 mins ago
I too would like a Mercedes Benz S400..... but can I afford it?
Reply 5 7 Flag
我也想买奔驰S400啊,买得起吗?
Roving Eye
1089
Roving - DRONELAND - 34 mins ago
How army's plans are accessed & published by newspapers who are bothered only about trp & not country's security?
Reply 3 0 Flag
媒体干嘛报道军方的计划。
媒体只追求曝光度,不关心国家的安全。
Manu Mishra
7140
Manu - New Delhi - 22 mins ago
Just keep buying, renting and stashing arsenal from abroad. But no, don't use it on the enemy! Even though they keep butchering our jawans! Why? Because our homo-minister believes in non-violence and says his कड़ी निन्दा is enough retribution for the enemy. Go ahead, keep buying won you eunuchs!!!!!
Reply 2 2 Flag
继续买武器,继续租武器吧,别用来打敌人,即便敌人印度士兵,我们也不能还手!
为什么?
因为我们主张非。
加油,继续买武器吧
Javed Badshah
5549
Javed Badshah - Pune - 18 mins ago
So much money spent on ARDE and DRDO, what are they doing? Give these people the task to develop next gen wons, instead of buying from other countries.
Reply 1 0 Flag
国家在印度空间研究组织这家机构投入了大量资金,里面的人都是干什么吃的?
给他们研发下一代武器的艰巨任务,别光从国外购买
Dr Ravi Kumar
7040
Dr Ravi - Bidar - 20 mins ago
What the Army and India truly need is Next-Gen General and Officers who take effective decisions, and a Next-Gen Presi nt and PM. That will not happen in the next 100 years, because we don't have true Next-Gen People as Citizens!
Reply 1 0 Flag
国家和军队需要的是"下一代"将军,下一代总统和下一代总理
再等100年都等不到,印度人并不是"下一代"公民
Rajan Rajan
2757
Rajan Rajan - 53 mins ago
Sir RG will be the PM in 2019 and sir Vadra Ghandi will be the presi nt of india.He will develop the relationship with PAK and .No need of any wons
Reply 1 4 Flag
2019年,拉胡尔甘地能当上印度总理的,瓦得拉甘地当印度总统
他会推动与中巴的关系。到时候就没必要买武器了
Rn Govindan
10604
Rn Govindan - Hyderabad - 1 min ago
morale is equally or more important than arms. Germany hadsuperior army, ammunition, and air force. during the middle of IIWW. bur=t allies scored over it. key was their morale@
Reply 0 0 Flag
武器重要,士气也同样重要。
Anup K
253
Anup K - 2 mins ago
Funding DRDO is simply waste of money , its time to complete privatisation of defense sector
Reply 0 0 Flag
养印度国防研究与发展组织那帮人,就是浪费钱。
还是让军工业私有化吧