Do you think that China is strong enough?
你觉得中国足够强大了吗?
以下是Quora网友的评价:
Zhanhu Ju
When China can be treat as equals in all sorts of power, when every single Chinese can live as well as middle class United states citizens, when our environment become the cleanest on earth, when every single Chinese can confidently speak out, that our culture, society, technology and power are the strongest, that we are the apex of humanity.
Only then I shall say China finished its first step, that we restored our historical height in human history. I hope our sons and grandsons will learn from our historical mistake and keep reforming and develo.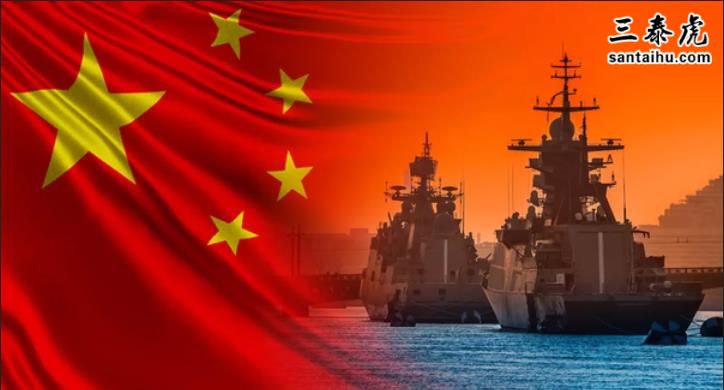 当中国能享受到平等对待,当所有中国人都能过上美国中产阶级的生活,当中国的环境成为地球上最干净的地方,当所有中国人都能自信地说出中国的文化、社会、科技和实力都是全球第一,我们就到达了巅峰。
只有这样,我才能说中国完成了它的第一步,我们重归历史巅峰。我希望我们的子孙能够从历史错误中吸取教训,不断改革和发展。
Sylvain Saurel
Your question is interesting but it is a very open question.
你的问题很有意思,也是一个非常开放的问题。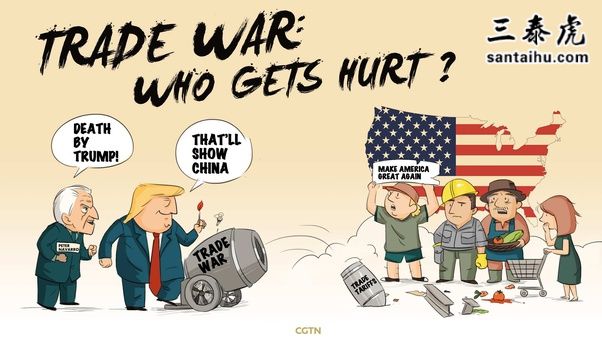 After reading this, I have a question for you:
What do you mean by "Strong enough"?
Are you wondering if China is strong enough to resist American sanctions and continue its emergence as the world's leading superpower?
Wondering if China is strong enough to stand up to American military power?
Wondering if China is strong enough to invade Taiwan in the months or years to come?
Wondering if China is strong enough to continue to lay down the law in the China Sea a
读完这篇文章后,我有一个问题要问你:
你说的"足够强大"是什么意思?
你是不是想知道,中国是不是足够强大,强大到能抵制美国的制裁,继续成为世界领先的超级大国?
想知道中国是不是强大到拥有足以对抗美国的军事力量?
想知道中国是不是有能力在未来几个月或几年收复台湾?
想知道中国是不是足够强大,可以在南海说一不二
As you can see, your question is ultimately quite vague.
I think China is strong enough to resist America technologically and commercially, but will it be strong enough if the conflict becomes military in the worst-case scenario?
I have a hard time imagining it right now, but I just hope that the war between the two giants remains cold and does not become a real-world war...
What is certain, however, is that other groups such as the EU, Russia, or India will be forced to be simple observers in this war between the two giants!
其实你的问题还是太含糊了。
我认为中国确实很强大,可以在科技和商业上对抗美国,但如果两国的摩擦演变成军事冲突,中国能扛得住吗?
我现在无法想象,但我希望这两个巨人之间的战争能保持克制,不要升级为世界大战……
但我可以肯定的是,欧盟、俄罗斯或印度等其他集团只会被迫在这两个大国的战争中作壁上观!
Enrique Garcia
Yes. I think it is if not the US wouldn't have started a containment strategy. A lot of people believe China is a paper tiger but I think it's too risky to make that assumption. China has been building its economy while we waged two pointless wars in the Middle East. China may not have the latest technology or recent battlefield experiences but they have strength of numbers and have nukes. They may not outright win a war against the US but they can cause enough damage to have the US rethink strategy. This is what we want to for Taiwan. To make the juice not worth the squeeze. Finally the American population is addicted to cheap Chinese goods. If we cut off China from our economy, there could be an economic unrest domestically given the shortages and price rises public would face. You can't up and move your manufacturing overnight. If you add up all these factors, it would make China strong enough.
是的。如果中国不够强大,美国就不会启动遏制中国的战略。很多人认为中国是纸老虎,但我认为这种想法太过危险。中国一直在积极进行经济建设,而我们美国却在中东发动了两场毫无意义的战争。中国可能没有最前沿的科技或作战经验,但他们有人数优势和核武器。
他们可能无法彻底打赢美国,但他们有能力重创美国,迫使美国重新思考战略。最后,美国人对中国的廉价商品欲罢不能。如果我们想把中国彻底从美国经济中排除出去,公众将面临物资短缺和价格上涨,美国社会可能会面临经济动荡。毕竟你不可能在一夜之间完成制造业的转移。这些因素加起来看,中国确实很强大。
Kanthaswamy Balasubramaniam
Janet Yellen wrote that if China could commit to investing in US Treasury Bonds until 2026 and take a $ 1.1 Trillion Position by 2026, Inflation in US could be reduced to 3% within 6 months
In 2009, the Chinese agreed to such a request from USA
This time they told Yellen to go f*** herself
Yet that alone shows the power of a Nation like China
That a mere $ 270 Billion purchase of bonds could bring down US Inflation by 3% indicates a level of strength very few nations could possess
Yellen counted very heavily on the Chinese agreeing to her request and was very angry when she came back home
耶伦曾写道,如果中国能够承诺在2026年之前投资美国国债,并在2026年之前持有1.1万亿美元的头寸,美国的通胀可能会在6个月内降至3%。
2009年,中国同意了美国的这一请求
现在?他们跟耶伦说,滚一边去吧
单凭这一点,就说明了中国的国家力量
购买2700亿美元国债就能使美国通胀率下降3%,这说明很少有国家能拥有这样的实力
耶伦原本笃定中国会同意她的要求,所以她回国时非常生气
Every Industry in Russia or most industries continued to operate despite a 72% fall in Supplies from Western Vendors
The Reason : CHINA
Investments by Western Countries replaced by China
Western Brands replaced by Chinese Brands
A Yuan Buttress hel Russia steer through foreign trade from April 2022 to December 2022
One Nation capable of standing against US and EU combined and preventing Russia from going under for those crucial 10–12 months before Russia found it's feet
虽然来自西方国家的供应下降了72%,但俄罗斯的每个行业或者说大多数行业都继续正常经营
原因就是中国
中国取代了西方国家的投资
西方品牌也被中国品牌取代
人民币帮助俄罗斯维系了2022年4月至2022年12月的对外贸易
中国就是这个有能力对抗美国和欧盟的国家,还在俄罗斯站稳脚跟之前的10-12个月里扶持俄罗斯,避免俄罗斯垮台
Thus China is VERY STRONG ECONOMICALLY
Apart from Paper Propaganda and a few articles on how China is collapsing, China is easily among the strongest economies in the world and among the more resilient economies
Militarily?
Only time will tell
Let's wait and watch
这证明中国在经济上非常强大
除了纸面宣传和几篇叫嚣完蛋了的文章外,中国轻松跻身全球最强大的经济体之一,也是最具韧性的经济体之一
在军事上呢?
只有时间能证明一切
让我们拭目以待
Dawesome One
During the First Opium War of 1839, 19,000 British troops fought against 200,000 Chinese. The Chinese had 20,000 casualties, the British just 69. The war marked the start of the "Century of Humiliation" in China.
China is no more capable of defeating the West today as it was then.
1839年第一次鸦片战争期间,19000英国军队与20万中国人作战。中国伤亡人数达到有2万人,而英国只有69人。这场战争标志着中国"百年屈辱"的开始。
中国现在还是和当时一样,没有能力击败西方。

China's economic, financial, technological, and military strength is hugely exaggerated by crude and inaccurate statistics.
Fake unreliable numbers generated in the same manner as the Soviet Union and just as accurate.
China is a nation of technological copycats, lacking the ability and drive to innovate the Chinese face huge disadvantages against technological innovators such as the US.
中国的经济、金融、科技和军事实力被不实、失真的统计数据严重夸大了。
这种数据造假的手段和苏联当初如出一辙。
中国是一个科技山寨国,缺乏创新能力和动力,与美国等科技创新者相比,中国面临劣势。
The China supporters continually point to China's growing navy, and especially its two aircraft carriers as an indication of their ability to defeat the US and its allies.
It should be noted that Chinese pilots fly 100 to 150 fewer hours than U.S. pilots and only began training on aircraft carriers in 2012.
中国支持者不断指出,中国的海军日益壮大,尤其两艘航空母舰表明中国有能力击败美国及其盟友。
值得注意的是,中国飞行员的飞行时间比美国飞行员少100到150小时,而且直到2012年才开始在航空母舰上训练。

PLA exercises remain heavily scripted (the red team almost always wins) … Most exercises involve a single service or branch, so troops lack the ability to conduct joint operations, and assessments are often nothing more than "subjective judgments based on visual observation rather than on detailed quantitative data" and are scored "based simply on whether a training program has been implemented rather than on whether the goals of the program have been achieved."
解放军的演习至今采取照本宣科的方式(几乎总是红队获胜)……大多数军演只有单一军种或兵种,部队缺乏联合作战的能力,往往只靠"视觉观察而非详细的数据分析",并"根据训练计划简单判断完成与否,不考虑计划的目标是否已经实现"来打分。
Many Chinese college students describe their universities as "diploma factories," where student-teacher ratios are double the average in U.S. universities, cheating is rampant, students spend a quarter of their time studying "thought," and students and professors are denied access to basic sources of information, such as Google Scholar and certain academic journal repositories.
许多中国大学生说大学只是"文凭工厂",师生比例是美国大学平均水平的两倍,作弊现象猖獗,学生要花四分之一的时间学习"思想",学生和教授无法接触基本的信息来源,如学术搜索和某些学术期刊库。
Chinese firms' total spending on R&D as a percentage of sales revenue stalled at levels four times below the average for American firms. … Chinese firms remain dependent on foreign technologies and manual labor and have a rudimentary level of automation and digitization: on average Chinese enterprises have just nineteen robots per ten thousand employees; U.S. firms, by contrast, use an average of 176 robots per ten thousand employees.
中国企业的研发总支出占销售收入的比例比美国企业的平均水平少四倍……中国企业仍然依赖外国技术和体力劳动,自动化和数字化的水平:中国企业中,平均每1万名员工只有19台机器人;而美国企业中每1万名员工平均使用176个机器人。
China now leads the world in retractions of scientific studies due to fraud; one-third of Chinese scientists have admitted to plagiarizing or falsifying results (versus 2 percent of U.S. scientists); and two-thirds of China's R&D spending has been lost to corruption.
Chinese realities, that reckoning needs also to appreciate the tremendous capabilities of this country, and the very real limits besetting China: a fast-aging population, massive internal indebtedness,
中国现在因涉嫌学术造假而撤回科学研究成果的现象是全世界最严重的;三分之一的中国科学家承认剽窃或伪造结果(美国科学家的这一比例仅为2%);中国三分之二的科研支出因腐败而流失。
我们要认识到中国的巨大能力,也要知道困扰中国的真正症结:快速老龄化的人口,巨大的内部债务
The Chinese suspiciously delayed their census which revealed a population decline from 2010 to 2020, the first since the state-caused famines of the 1960s. The fact is that China is about to be home to a lot of old people, and thanks to the one child policy fewer young people to support them.
China misallocates capital on a massive scale. More than a fifth of China's housing stock is empty—the detritus of a frenzied construction boom that built too many apartments in the wrong places.
令人生疑的是,中国推迟了人口普查的时间,该普查显示从2010年到2020年,中国人口出现下降,这是自20世纪60年代大饥荒以来的第一次。事实是,中国即将进入老龄化社会,由于独生子女政策,能供养老年人的年轻人数量变少了。
中国的资本严重错配,有超过五分之一的住房存量出现空置,中国在建筑热潮中在错误的地方完成了许多建筑垃圾。
China overcapitalizes at home because Chinese investors are prohibited from doing what they most want to do: get their money out of China.
Strict and complex foreign-exchange controls block the flow of capital. More than one-third of the richest Chinese would emigrate if they could, according to research by one of the country's leading wealth-management firms.
The next best alternative: sending their children out. Pre-pandemic, almost 1 million young Chinese attended Western universities. Pre-pandemic, only about 10,000 Americans were studying in China; single thousands were from other Western countries—and almost all of them were in the country to study language, not any academic specialty.
中国国内资本过剩,是因为中国投资者不能将资金转移出中国。
中国实施了严格而复杂的外汇管制手段,阻碍了资本的流动。中国一家领先的财富管理公司的研究显示,如果可能的话,三分之一以上的中国富人都愿意移民。
退而求其次的最好选择是把孩子送出去留学。疫情前,近100万中国年轻人在西方大学求学。而疫情前只有约1万名美国人在中国学习。
Nor Reza
"Strong enough" in what way?
Prevent itself from being exploited like it was during the "century of humiliation?".
Yes it is.
Reclaiming its old and newly claimed territories?
As of 7th September 2023 of this answer's writing. Not yet. Otherwise it would had done so already.
在哪些方面"足够强大"?
不让自己继续忍受"百年屈辱"。
那么是的。
夺回旧的疆土、侵占新的领土?
截至2023年9月7日我回答之日,还没有。如果中国想这么做,早就动手了。