A single parking slot in sells for $765,000
香港一个停车位就卖76.5万美元
The market for parking spaces in is hotter than ever as a single spot in a development in Kowloon changed hands for a record 6 million dollars ($765,000).
香港停车位市场比以往愈发炙手可热,九龙一个停车位最近以600万港元(76.5万美元)易手,创下记录
"It's crazy," said Darrin Woo, a classic car collector. "Buy a space? No way. I could buy five cars for that much."
The average parking space now goes for about HK$2.25 million, a more than sixfold increase since 2006. That makes the city's housing market, the world's least affordable, look tame by comparison.
一位汽车收藏者感叹:"疯了"。"买一个停车位?这么多钱,我可以买5辆车了。"
香港停车位如今均价大约225万港元,比2006年增加6倍。
Car owners in London and New York face similar problems. developers are partly to blame. They make more money building apartments than garages, so the ratio of parking spots to housing units has declined, said Denis Ma, head of research at consulting firm Jones Lang LaSalle Inc.
伦敦和纽约的车主也面临着类似问题。部分要怪香港开发商,建房子比建车库更赚钱,结果是停车位比例不断减少。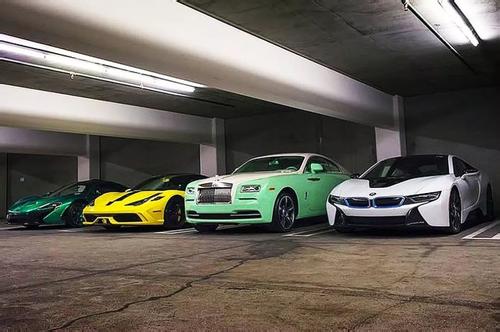 印度时报读者的评论:
原创翻译:三泰虎 http://www.santaihu.com/45502.html
外文:https://timesofindia.indiatimes.com/business/international-business/a-single-parking-slot-in-hong-kong-sells-for-765000/articleshow/64902238.cms
Lajwanti Shishoo1483 Lajwanti-57 mins ago
India is already feeling space crunch for parking cars that are growing at faster speed than humans. There have been fights leading to even deaths over parking s on streets. Go nment should make it mandatory for housing projects to have basement parking not only for the owners but also for excess of it.
印度的停车位已经开始紧张,车越来越多了。
街上出现了为了抢车位而打架的事件,甚至造成了人员死亡。
政府应强制开发商修建足够多的停车位。
Krishnan M6272 Krishnan M-navi mumbai-1 hour ago
Multi-level Parking sy ems, on the top floor of , or adjacent to, resi ntial/office buildings, instead of basement/ground floor parking, perhaps would solve the problem. However, this solution is applicable only to buildings, to be constructed in future. Is this a practicable, or foolish, suggestion? Over to Architects.
在住宅区或办公楼的顶部或旁边,建多层停车系统,也许能解决停车难的问题。
以后建大楼,就可以这样设计。
Bharat Mata Ki Jai22996 Bharat mata ki jai-India-46 mins ago
We park wherever we want.
我们是想停在哪里,就停在哪里
ONE LINER Challenge10765 ONE LINER Challenge-1 hour ago -Follow
THE WORLD IS GETTING SMALLER AND TIGHTER -SPACE IS BECOMING SCARCE- POPULATION IS GROWING AT BREAKNECK SPEED- THIS WORLD SURE IS TRAVELLING IN A VERY WRONG S.
这个世界越来越小了,越来越拥挤了。
人口却以惊人的速度增加