India's Railway System: Carrying 8 Billion People Every Year
印度铁路系统:每年运载80亿人次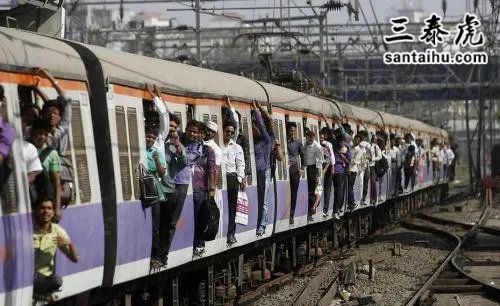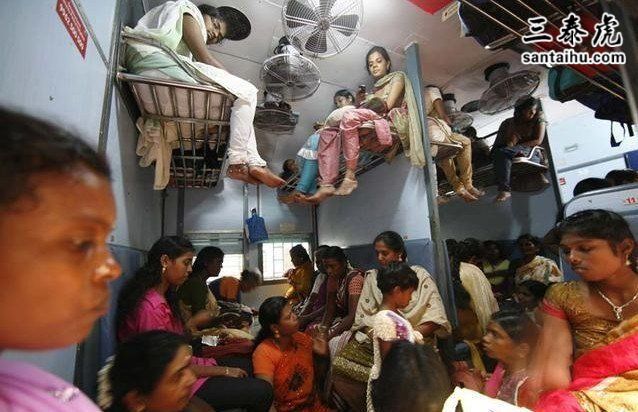 以下是Youtube网友的评论:
Dulce Deleche
Fun fact: the number of people who travel in indian trains in a day is more than the population australia.
有趣的是,每天乘坐印度火车的人数比澳大利亚的人口还多。
Daybot
Indian population living in villages and rural areas - 40-50%
The percentage of videos and photos from extremely poor areas portrayed by foreign media - 95%
India for sure is not rich , but it's not poor as well !
居住在农村地区的印度人占全国人口的40-50%,外国媒体报道的极端贫困地区占比95%,印度虽不富裕,但也不穷!
ian entwistle
I travelled right through India by train more than 20 years ago from Mysore to Delhi and stop over on many destinations. To this day it is one of my greatest adventures of my life. The diversity of the landscapes and the different people and their backgrounds I met was truly remarkable.
20多年前,我坐火车穿过印度,从迈索尔到德里,在许多地方停留。直到今天,这仍是我一生中最伟大的冒险之一。风景的多样性,我遇到的形形色色的人,真的难忘。
wasim shaikh
Indian railway is so big that it had it's own Ministry and separate budget in parliament. Also it's one of the biggest employer in the world with more than 1.3 Million employees.
印度铁路规模庞大,有铁道部和议会独立的预算。印度铁路公司也是世界上最大的雇主之一,雇佣了130多万员工。
DROPWOOD
British built railways in India to serve their own purpose of bringing goods from inland to ports to export to their country. It was not made to serve purpose of Indian public.
英国人在印度修建铁路是为了满足他们自己的目的,将货物从内陆运到港口出口到他们的国家。它不是为印度公众服务的。
Vishnu
Being Indian I can attest to the fact that the works of modernizing is well underway. A lot of work got done during the lockdown when trains got shutdown
作为印度人,我可以证明铁路现代化正在顺利进行。封锁期间,火车停运,很多工作都完成了
SAMUDRA KUMAR BARMAN
Electrification reached my town station last year ( north East ) so,
I don't think it will take much any longer the Indian railways to be completely electrified .
去年,我们镇的火车站(东北)实现了电气化,我认为印度铁路完全电气化用不了多久了。
Suhas Zare
8.4Bn is just the people who have reserved the seats or bought the tickets... But there are few people who don't buy tickets and travel in general couches where Ticket Checkers never come...
84亿,只是预订座位或买票的人……但是有人不买票,检票员从来不会来查……
The Indian Agenda
With the coming of the lockdown, the Railway immediately mobilized 4+ Bn dollars to start electrification in full swing now that most of the lines were not being used. The Railway should reach its electrification target by 2023.
在封锁期间,印度铁道部立即动用了40多亿美元,全面启动电气化改造。印度铁路将在2023年实现电气化目标。
PRINCE BISWAL
Being an indian , I must say considering the size of indian railway system, it's improving day by day and hopefully some day india will compit with other countries in terms of speed and safety of the passengers .
作为一个印度人,我必须说,印度铁路每天都在改善,印度铁路系统规模庞大,希望有一天印度能在速度和安全运行方面赶上其他国家。
PS
Not a single mention of Dedicated Freight Corridors ?!
没提一下专用货运走廊
Assassin
Dude you forgot to mention that the Indian railways ran the 'World's first electric hauled double stack container train', and will continue to do so,for the purpose of which exsts the locomotive in the thumbnail...
印度铁路运行着"世界上首列电动牵引双层集装箱火车"
Masood Shaikh
As an Indian who has travelled to Mumbai many times I can tell you all human deaths are mostly due to ignorance of people. They either stand/ hang by the opening of the train or attempt to cross the world's busiest railway line. Rail accidents have become very few in the country. So, yeah I don't blame the railways or the ministry - it's the people who want it happen to them.
作为一个去过孟买很多次的印度人,我可以告诉你们,死亡大多是人们的无知造成的。他们要么挂在火车上,要么试图穿越全世界最繁忙的铁路线。铁路事故在这个国家已经很少了。所以,是的,我不怪铁路公司或铁道部——是人们自找的。
DickNixon19
Moving the equivalent of the world's population plus another 1B each year is mind boggling.
每年运载的人数相当于世界人口再加上10亿,难以置信!
31tomcat
Having travelled from Delhi to chennai by train, I can confirm that rail travel in India, was an experience you'll never forget. Both amazing and terrifying at the same time.
我从德里坐火车到金奈,我敢肯定,印度的火车旅行是你终生难忘的经历。既神奇又可怕。
Alex Wright
Hyperloop is an idea that has been around the 1920s, it has not gone anywhere because building such a large vacuum chamber is very difficult and the amount of energy to maintain the low pressure will be enormous.
超级高铁的想法在20世纪20年代就出现了,但它并没有进展,建造这么大的真空车厢是非常难的,而维持低压所需的能量将是巨大的。
arif muhammed
i have childhood memories of travelling on the longest route mentioned here. from assam to kerela. it took ur 5 to 6 days sometimes. it was a journey to be witnessed. chaotic amazing eye opening experience to say the least
我童年时曾沿着印度最长的路线旅行,从阿萨姆邦到喀拉拉。有时需要5到6天,这是一段值得见证的旅程。至少可以说,这是一次混乱的、惊人的、让人大开眼界的旅行
trezapoioiuy
Drivers protesters: "better jail than rail"
抗议!"在印度,坐监狱比坐火车好"
MonochromeWench
hyperloop is a literal pipedream. Its more hype than reality
超级高铁是一个不折不扣的白日梦。这是炒作,不现实
Lez Ivanerrol
Unfortunately many of those fatalities on Indian rail are actually suicides. Tragic.
On a brighter note. as others have noted. Travelling on the Indian railways system is an experience.
The Indians take much pride in their rail system.
不幸的是,印度铁路上的许多死亡事故实际上无异于自杀,悲剧。
乐观一点。正如其他人所指出的那样。乘坐印度火车是一种体验。
印度人对他们的铁路系统感到非常自豪。
The Technocrat
India is moving forward with conventional high speed rail, dedicated freight corridors and upgrading the conventional network to semi high speed standards (200 km/h) which I think is the prudent way forward. The Hyperloop is a pipe dream and has been debunked multiple times. It is a highly impractical concept
印度正在修建高铁、专用货运走廊,并将传统网络升级到半高速标准(200公里/小时),我认为这是谨慎的。超级高铁是一个白日梦,已经被多次揭穿。这是一个非常不切实际的概念
tt 321
14M USD per km is extremely cheap compared to what the HS2 is projected to cost in the UK (£90M per km, which is probably a ridiculous underestimate).
与英国高铁HS2 的预计成本(每公里9000万英镑,可能严重低估)相比,印度每公里1400万美元是非常便宜的。
Michael Adolph
I traveled around India via train for a year... Its just amazing how everything works.
我坐了一年的火车环游印度…一切都是如此奇妙。
Apurv D
Just FYI, that 8 billion figure comes from ticket sales, but a good chunk of people travel without, so the number is likely to be higher
80亿这个数字是买票的人,但很大一部分人没有买票,所以这个数字可能会更高
Mark Karasik
I had no idea India had such an extensive and growing rail system, but then I'm from America where we assume nobody does it better.
我来自美国,竟不知道印度有一个如此庞大并不断发展的铁路系统,没有人比这做得更好。
MAGA 2024
Yes, IR has come a long way from the days of coal-fed steam locos (with coal being shipped from the east to all over the wide land) to full electrification. Wow. Get some Thorium nuclear reactors to feed the electric grid.
从燃煤蒸汽机车时代(煤炭从东部运往各地)到全面电气化,印度铁路已经走过了很长的一段路。弄些钍核反应堆给电网供电。
Ian Leonard
Hyperloop is one of the most epically ridiculous ideas ever stolen by Elon Musk.
超级高铁是埃隆·马斯克剽窃的最荒谬的想法之一。
Bhatu Sonawane
It is also the most complicated railway system in the world.
也是世界上最复杂的铁路系统。
demi lembias
turning trains into mobile covid hospitals is freaking brilliant. way to go India
把火车厢改成接受新冠患者的移动医院真是太棒了,印度干得好