China got independence after Indian independence and developed more than India. What is the success story of China?
中国在印度独立后才获得独立,现在却比印度发达。中国有什么成功秘诀?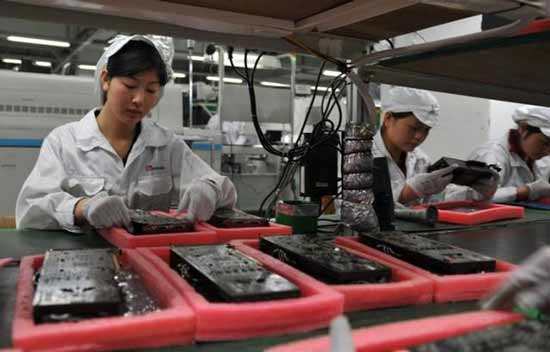 以下是Quora读者的评论:
Pradip Gangopadhyay
The difference between India and China is that between a sprinter and a marathon racer. China and India were at the same level in 1980. China did an extraordinary sprint between 1980 to 2010 when it experienced economic growth of 10 % per year. Indian politico-economic system will not allow India to grow so fast.
All is not lost, however. Chinese economic growth will now slow down and will probably be 3 % per year after 2025. Indian economy will continue to grow at a rate of 6 % per year for many more decades.
印度和中国的区别就如同短跑运动员和马拉松运动员的区别。1980年的时候,中国和印度的水平相当。从1980年到2010年,中国经济以每年10%的速度飞速增长。印度的政治经济体制无法让印度发展得如此之快。
但现在为时未晚。中国的经济增长将会放缓,到2025年以后可能会以每年3%的速度增长。未来几十年,印度经济则将继续以每年6%的速度增长。
Abhishek Patolia,
We can't compare the to their is huge difference between the two except population nothing is common between us so we are not the same our way of functioning is different then that of Chinese.
Though we got independence in the same period as china thier is huge difference china opened of its economy in late 80 's way ahead then india.
What ever kind of goods can be manufactured in china even duplicates of original one. ( no one knows why labour's is cheap thier is something which we don't know it's not definitely the case of productivity Chinese work harder the case here is different. Thier is something hidden here ).
While India open ups its economy in late 90's or early 20's way behind the china..Nor did manufacturers find equal manufacturing opportunity in India due political, or any other reason they were not interested in another India after just 15 to 20 years of investment in china they are not interested in manufacturing in India.
我们无法比较两者之间的巨大差异,除了人口,我们之间没有任何共同点,所以我们不一样,我们国家的运行方式与中国不同。
虽然我们和中国是在同一时期取得独立的,但是他们有很大的不同,中国在80年代后期就实行经济开放,领先于印度。
任何商品都可以在中国制造,甚至是原版的山寨品。(没有人知道为什么他们的劳动力那么廉价,我们不知道,但肯定不是生产率更高或者中国人更努力工作,这里的情况跟我们不一样。肯定有什么不为人知的原因)。
当印度在90年代末或2000年初开放其经济时,落后于中国很多…制造商也没有在印度找到平等的机会,他们在中国投资了15到20年后,对在印度开厂并不感兴趣。
Ruat Ruat, Owner (2019-present)
However China and India, except their populations, are very different countries, which is not very common for two countries that share a significant border. Politics have been always different in the 2 countries, while India a former British colony, suffer a lot of co ption and laziness of their people.
中国和印度,除了人口类似外,是两个非常不同的国家,鉴于两国拥有漫长的共同国界线,这种情况并不常见。这两个国家的政治并不一样,印度作为前英国殖民地,深受严重的附败和民众的懒惰之苦。
A.V. Dagaonkar, BE MBA Sr Management Expert (1970)
Ask what I have done, how much hard work and more productive I can be
Never compare either nations or personal life
That is road to disaster
问问自己,我做过什么,我能有多努力,我的工作效率能有多高
永远不要比较任何国家或个人的生活
这是通往灾难之路
Ramesh Gupta, B.Sc. Mathematics, Chhatrapati Shahu Ji Maharaj University
after opening their economy to the world they became manufacturing HUB to world by shear power of cheap manpower which was controlled by their go nment tightly and was producing much better output than Indian counterpart.
在对全世界开放经济后,他们凭借廉价的劳动力成本成为了世界的制造业中心,这些劳动力生产出比印度厂商好得多的产品。

Chandrasekaran Nair, Off-shore Installation Manager (OIM) at --- (2000-present)
Because of
1…displine
2…one language
3 thier constitution made each other. One citizenship and law for all
4..they never take western educational system
5…they made highly equalled technical workers.
6 they made youngsters 4 thier nation not sl ve 4 western nations
7..women equal status
8 no resrvation and subsidy
9..all are well train 4 work with nation
10 they never follow out dated penal and copy paste constitution..
因为
1.纪律约束
2.单一的语言
3.他们的体制造就了彼此。所有人都是同样的公民,都遵从一样的法律
4.他们没有照搬西方的教育体系
5.他们培养了技术娴熟的工人。
6.他们为自己的国家培养年轻人,而不是让他们成为西方国家的努力
7.女性拥有平等的地位
8.没有预留制,也没有补贴
9.所有人都得到了良好的培养
10.他们从不执行过时的刑法,也不照搬宪法。
Raja Krishnan, Trader, Trading Tutor & Mentor (2015-present)
China got a leader like Deng who realised that china needs to be a econimic power if it wants to survive and command world's respect. But India was not fortunate till Narendra Modi became the PM in 2014. It will take another 25 years for India to achieve something really great. A small beginning has been taken.
To be a big power, India needs to grow economically and militarily.
中国意识到如果想要生存并赢得世界的尊重,就需要成为一个经济强国。而在2014年纳伦德拉·莫迪当上总理之前,印度的运气一直不佳。印度还需要25年才能取得真正伟大的成就。现在只是一个小小的开始。
要成为大国,印度需要经济和军事上的增长。
Moo Cak
I do not understand the question.
Actually, China was never colonized. Before People's Republic of China, there was Republic of China on the main land China. Before Republic of China, there was Qing Dynasty of China. Before Qing Dynasty, there was Ming Dynasty of China…
我不明白这个问题的意义何在。
事实上,中国从来没有被殖民过。在中华人民共和国成立之前,中国大陆上有中华民国。中华民国成立以前,有清朝。而清朝之前,有明朝……
Purna Varma, former Organic Farmer
China from the outset started with a command economy. India from the outset started with noise and corrupt economy.
中国很早就实行计划经济了。印度则一直被争论和附败所困扰。
S.K. Mani, former Vice President. at Reliance Industries Limited (1986-2004)
It is very difficult to compare India and China for following reasons.
The infirmity of the data in both countries
India' Data was considered more robust, but in the last five years, due to political interference our data clarity has greatly reduced and many doubts have been expressed of late by independent economists.
Be that it may be, Let us turn to analysing and comparing the economic path of both nations since 1950's
At the start of our separate paths.
We had similar GDP numbers till 1970 growing at a low rates.
Our Life expectancy was 30 yrs. but China' was 40 Yrs. clearly advantageous as an average Chinese had 10 more years of working years which meant an Indian had on an average of 10 years of Productive life as against 20 years for a Chinese. This was a huge advantage.
很难对印度和中国进行比较,原因如下:
两国数据的不足
印度的数据更为强劲,但在过去五年里,由于政治干预,我们的数据透明度大大降低,最近独立经济学家对此也表达了许多疑虑。
尽管如此,让我们转而分析比较两国自上世纪50年代以来的经济发展道路吧。
谈谈我们两国各自发展道路的起点。
直到1970年,我们的GDP数据一直差不多,增长率都较低。
我们的预期寿命是30岁。但中国是40岁。这显然是有利因素,寿命更长意味着中国人平均可以多工作10年,印度人平均有10年的劳动年龄,而中国人有20年。这是一个巨大的优势。
To compare literacy rate, the chinese data available are sketchy, and the best I could get was India's literacy rate was 17% but the Chinese was somewhere in between 25–30%.
China was never ruled Europeans only won rights trade with China exclusively for some products and most of these rights accrued to British over the period.
Now let us come other economic policies that led to the growth of China
In addition to earlier measures, like low wages, export led production, limited local consumption, restricted urban migration,. They also adopted one Child policy to restrict population boom. They used several measures to a guided economy.

中国从来没有被其他国家殖民过,欧洲人只在一些商品上赢得了对华贸易权,而这些权利大部分是英国人获得的。
现在让我们来看看推动中国经济增长的其他经济政策
除了较早的措施,如低工资、出口带动生产、限制当地消费、限制城市移民等。他们还采取了独生子女政策来限制人口的激增。他们采取了几项措施来引导经济。
1.They adopted Exchange rate management. They started undervaluing the renminbi which restricted imports and boosted exports.
2.Free repatriation of profits coupled with low wages, low social security burden, high domestic prizes, restricted internal consumption, progressive reduction of welfare measures like free college level education, free medical treatment and withdrawal boosted profits to foreign investors.
3.This led huge inflow of FDI, Huge export surplus, Huge Foreign exchange reserves kept abroad in foreign treasuries at almost nil interest earning. This kept the factories at full capacity and full employment.
4.Normally this would have led to hyperinflation in China, even though China was letting Renminbi rise slowly in a controlled fashion.
5.This led high domestic savings as high as 45–50%. Whereas India' saving rate hovered between 28–35%.
1.他们采用汇率管理的手段。压低人民币汇率,这限制了进口,促进了出口。
2.利润的紫游汇出,加上低工资、较低的社会保障负担、较高的国内奖励、限制国内消费、逐步减少大学免费教育、免费医疗等福利措施,为外国投资者创造了更多的利润。
3.这导致了外国直接投资的大量流入,巨大的出口盈余,巨额外汇储备以几乎为零的利息收入存在于外国国债中。工厂得以保持满负荷生产,带来了充分就业。
4.正常情况下,这会使中国出现恶性通胀,尽管中国正以一种方式让人民币缓慢升值。
5.这导致国内储蓄率高达45-50%。而印度的储蓄率徘徊在28-35%之间。
译文来源:三泰虎 http://www.santaihu.com/p/49933.html 译者:Joyceliu
6.This meant that was always surplus capital money many flowing into unprofitable sectors like loss making public sectors, Grandiose, White elephant infrastructures that yield returns after a long periods like HambanTota in SriLanka or CPEC in Pakistan or link trains to Europe via Central Asian Countries, Ghost cities in China, Bridges over sea, Bullet Trains. whereas we are always capital starved for long term infrastructure capital projects. Our collapse of NBFC's like ILFS. etc., is because long term projects that cannot be supported by Short term funds.
7.We were playing conventional economics after liberalisation letting exchange float freely to find its own equilibrium. We only controlled capital convertibility and FII remittances in Benami transaction. and avoid criminal rapid speculatory depletion. we did acquire increase Foreign exchange reserves of $ 500 Billion as against 3 Trillion in the case of China. China retained iall in US treasury bonds.
8.By retaining money abroad China avoided High inflation, but we are always torn between high deficit and growth versus High inflation. We are in a such a dilemma today when economic growth is Shrinking.
9.Our projects tend to be smaller, less Grandiose, and appropriate.
6.这意味着资本金总是过剩的,很多资金流入了一些不盈利的领域,比如亏损的公共部门、华而不实的基础设施,这些基础设施在很长一段时间后才会产生回报,比如斯里兰卡的汉班托塔港和巴基斯坦的中巴经济走廊、跨海大桥,高铁列车。而我们总是缺乏长期基础设施的建设资金。我们的非银金融,如ILF等,完全崩溃,就是因为长期项目没能得到短期资金的支持。
7.改革开放后,我们依赖传统经济学,让汇率紫游浮动,寻找自身的平衡。在贝纳米交易中,我们只控制资本兑换和外国机构投资者的汇款。避开投机过度。我们增加了5000亿美元的外汇储备,而中国的外汇储备达到了3万亿美元。然后用来购买美国国债。
8.通过将资金留在海外,中国避免了高通胀,但我们总是在高赤字和增长与高通胀之间左右为难。在经济增长速度下降的今天,我们正处于这样一种进退两难的境地。
9.我们的项目往往更小,不那么宏伟。

China is facing following problems,
1.Excessive debt burden
2.Shrinking working age population
3.Hidden unemployment in public sector projects
4.Old age bulge and huge Geriatric spend.
5.Lack of efficient Projects to invest.
6.Unsecured investments in developing countries with high risk countries.
7.This means need to bolster Military.
8.Increase in local consumption
10.As constant growth is vanishing, panicky investments are happening.
11.As militarisation happens the dangers increase.
12.This called the middle Income Trap.
中国正面临以下问题:
1. 债务问题
2.劳动年龄人口越来越少
3.公共部门项目中被掩盖的失业情况
4.老年群体庞大,老年支出庞大。
5.缺乏有效的投资项目。
6.在高风险国家、发展中国家的投资没有保障。
7. 需要加强军事力量。
8.本地消费增加
10.随着持续增长的逐渐消失,恐慌的投资正在涌现。
11.伴随着军事化进程,危险也在增加。
12.中等收入陷阱。
For India we are facing another sets of problem.
1.We need to boost growth at the cost of inflation.
2.we need to direct it the most affected informal sector which is not visible overly.
3.Greater Rural Vision. Laser like concentration and incentives for diversification and financial security accompanied by real productivity.
4.we have to move away from IMF and world bank direction in macroeconomics.
5.We should destroy crony capitalism followed by all parties, Government interference in business decision.
6.Strict Regulation of financial sectors.
7.we need to emphasise ob GVA and NVA rather than headline growth.
8.Concentrate on Productivity.
9.Skill training will payback faster.
对印度而言,我们面临着另一系列的问题。
1.我们需要以通货膨胀为代价来促进经济增长。
2.我们需要把它引向受影响最严重的非正式部门。
3.大农村的愿景。集中精力、鼓励多样化以及金融安全。
4.我们必须在宏观经济学上偏离国际货币基金组织和世界银行的方向。
5.我们应该摧毁裙带资本主义,印度政府干预商业决策。
6.严格监管金融业。
7.我们需要重视GVA和NVA,而不是整体增长。
8.专心提高生产力。
9.技能培训能带来更快的回报。