'Food trains' race to ferry PDS grain to 'deficit states'
"粮食专列"将粮食运往"粮食短缺的邦"
NEW DELHI: Usually at this time of the year, the Food Corporation of India machinery across the country is busy coordinating procurement of wheat. This year, the focus is on moving grains to meet the requirement of "deficit states" such as Bihar, UP and West Bengal which have to supply twice the amount of foodgrains through the public distribution sy em to ensure that 80 crore poor do not go hungry during the lockdown.
新德里:通常在每年的这个时候,印度食品公司都在忙着协调小麦采购。今年的重点是运送粮食,以满足比哈尔邦、北方邦和西孟加拉邦等"赤字邦"的需求。这些邦通过公共分配系统(PDS)获得两倍数量的粮食,以确保8亿贫困人口在封城期间不会挨饿。
On Tuesday, FCI moved 58 rakes, a record, through Indian Railways with around 1.6 lakh tonnes of wheat and rice — ag inst an average 30-35 rakes. It was a similar story on Wednesday with 53-55 rakes expected to leave surplus states such as Punjab, Haryana, Andhra Pradesh and Telangana. Given the massive production and stocks in Punjab, nearly 60% of the grains are moving from the state.
星期二,印度食品公司通过印度铁路运送了58趟专列,运了大约16万吨小麦和大米。星期三的情况类似,预计将有53-55列火车离开旁遮普邦、哈里亚纳邦、安得拉邦和特伦加纳邦等盈余邦。考虑到旁遮普的粮食产量和库存巨大,近60%的粮食都是从旁遮普省运来的。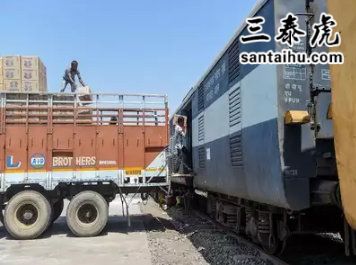 Since March 24, when the go nment announced additional 5kg of grains free of cost over and above the 5kg entitlement, FCI has moved close to a million tonnes in over 350 rakes — around 40 rakes a day. Some 250 rakes have been unloaded in states, which have to make the first round of supplies by April 15.
自3月24日政府宣布在每月为贫困人口提供5公斤粮食的基础上再增加5公斤,印度食品公司已采购近100万吨谷物,通过350列火车运送,每天约40列。大约250列已经在各邦卸货,会在4月15日之前完成第一轮供应。
FCI plans to move close to five million tonnes of foodgrains in April, using an average 50 rakes a day, its chairman D V Prasad said. "FCI has sufficient stocks of wheat and rice to meet the requirement of all states, including the additional allocation that the go nment has announced," he told TOI.
印度食品公司主席D V Prasad表示,该公司计划在4月调拨近500万吨粮食,平均每天动用50列火车运送。他告诉《印度时报》:"印度食品公司有足够的小麦和大米库存来满足所有邦的需求,政府宣布要增拨的粮食也能满足。"
The absence of passenger trains is also hel in faster movement of "food trains" with goods moving from Punjab to Assam in 3-4 days ag inst the 5-6 days that freight trains usually take. "How quickly we move fresh stocks also depends on the pace at which godowns empty. Most states do not have sufficient storage facility," an FCI officer said.
客运列车暂停运营也加快了"粮食专列"的运行速度,从旁遮普到阿萨姆邦只需3-4天,而货运列车通常需要5-6天。印度食品公司一位称。"我们转移新库存的速度也取决于仓库清空的速度。大多数邦没有足够的储存设施。"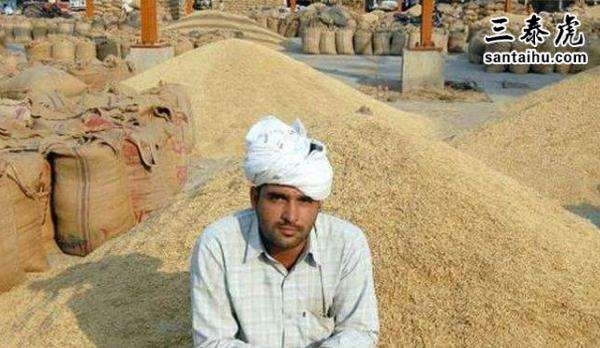 印度时报读者的评论:
译文来源:三泰虎 http://www.santaihu.com/49625.html 译者:Jessica.Wu
MOhammed Ansar
Punjab never disappoints.... Truly d breadbasket of India.
旁遮普从未让人失望过,这个邦是印度的粮仓。
Sanjoy Pandey
It is very important that the 'Supply chain' is kept in complete control.
控制好"供应链"是非常重要的。
Navratan Agrawal
I thankful to Railway and their Staff ,at the time od Lock Down and Social Distancing they are performing well ,and their family members are also great by allowing them for duty .
感谢印度铁路公司及其工作人员,他们做得很好,也要感谢他们的家人,在这种时候也没拦着不让他们出门工作。
Prithvi Chauhan
NO NEED to send to Kerela & jammu,kashmir.
Allah will provide them
不要给喀拉拉邦和查谟&克什米尔送粮食。
他们的神会给他们送
Kunal K
All thanks to Modiji that foods trains are racing. This never happened in 60 years of Congress rule.
多亏了莫迪,粮食专列的效率才这么高,在国大党60年执政期间从未有过。
Hammer
How do you know ? There was no such crisis before.
你怎么知道的?以前也没有发生这样的危机啊。
Subho Dey
Railway is silently playing one of the biggest role in this lockdown....
在这次封城期间,印度铁路公司默默扮演着最重要的角色。
Akya Taware
Fraudulent scheme going to dubious beneficiaries. People are selling this grain at the black market to farmers and used in cattle feed. This is not a sustainable scheme. This is a massive rip-off to the Taxpayers paying for this. This scheme results in loss of numerous jobs by way of higher taxation. This is a way of kee the population dependent on Go nment
有人在黑市上把这些粮食卖给农民喂牛。这样做是不可持续的。对于为此买单的纳税人来说,这是一个大骗局。政府为了这一计划提高税收,导致许多人失业,免费发粮食会让有些人依赖政府的。
Rikin Shah
Go nment is doing all possible things to provide basic essentials across states. Only support that they need is to stay at home and just dont spread this pandemic.
印度政府正在竭尽所能为各邦提供基本必需品。人民唯一要做的就是待在家里。
Asok Datta
Maintenance of PDS and food supply chain are very important in our fight ag inst corona- people will adhere to lock down if their food supply is uninterrupted; non compliance will become the issue if food chain is disrupted
在抗击疫情期间,维持食品供应是非常重要的——如果食品供应不中断,人们会遵守封城规定,反之,他们就会违反规定。
Perminder Singh
good job
做得好!
Vijay Kumar
Thanks to Center Gt, Indian Railways, Transporters, FCI, fair price shopkeepers. Because of your cooperation, poor and hungry people won't die.
感谢中央政府、印度铁路公司、印度食品公司、平价商店。多亏了你们,挨饿的穷人现在有了一线生机。
Jagdish Madan
The go nment is working hard to reduce the pain of a total lock down and people must help by active cooperation. This is a critical moment in an unprecedented situation and history must record the positive role played by the people as a whole!
印度政府正在努力缓解封城给人们带来的痛苦,人们务必积极配合。现在是前所未有的关键时刻,全体人民要众志成城!
lagNemam Natarajan Pasupathy
Though. The CM announced even 7 kg more, the people in Hyderabad got only 5 kg rice. Not 12 kg.
虽然首席部长宣布增发7公斤大米,但海得拉巴的居民还是只领到5公斤大米,本来应该是12公斤的啊。
Member
Maintain supply chain
维持好供应链
Only Status
Very nice
做得非常好
Ramesh Sargam
First time I witness a coordinated effort by all our ministries - health, railways, airways, police, defence, etc. - during the corona vir s crisis. I sincerely applaud their efforts. Keep up your good work even after Corona goes.
我第一次看到所有部门——卫生、铁路、航空、警察、国防等——在疫情期间协调努力。我真心赞赏他们所做的努力。疫情过后也要继续保持哦。
Indian Servant
Food Corporation of India was established in the year 14/1/1965. Today our Gt. is taking this step thanks to those who thought of this some 55 years back. But in a corrupted atmosphere nobody knows where these items are going and who are hoarding them. Wake up India !
印度食品公司成立于1965年1月14日,感谢55年前未雨绸缪的人。在猖獗的年代,没有人知道这些粮食的去向,也没有人知道谁在囤积粮食。醒醒吧,印度!
Kuldip Chand
Great job by FCI & Indian railways people. God bless you.
印度食品公司和印度铁路的工作人员做得好,愿神保佑你们。
Madan Mohan Siddhanthi
By and large many doing their bit except a few who want to see this attempt of go nment to contain the Vir s is contained we have see great example in Nizamuddin
总的来说,很多人都尽了自己的一份力,除了少数人希望看到政府遏制病毒的努力付诸东流,比如在德里参加集会的那些混蛋
K Mohan Hyderabad
Coronavir s has been making every Indian gt dept to work hard
疫情爆发后,印度每个政府部门都努力工作了
K Mohan Hyderabad
Railways have been playing an important role in this trying time and every effort appreciated
印度铁路公司在这一艰难时期发挥了重要作用,值得赞赏
Zeeshan Khan
This is another miscalculation by BJP Go nment. They failed to assess the food requirements and possibility of shortage in various states. There is a serious risk of chaos if things get worst.
印度人民党政府又一次误判。他们未能评估各个邦的粮食需求和短缺的可能性。如果情况恶化,就会出现混乱。
Bchandramenon Vengasserry
Good arrangement, but panic stricken people need not store more food grains unnecessarily fearing shortage in future.
安排得好,惊慌失措的人们不必屯粮了,不必担心未来会出现粮食短缺。
ashutosh dit
Good work by centre and state
印度中央政府和邦政府都做得很好
Jaspreet Singh
Needed to ensure there is no shortage of food grains. Please keep up the good work.
要确保不会出现粮食短缺啊,请再接再厉。
外文:https://timesofindia.indiatimes.com/india/food-trains-race-to-ferry-pds-grain-to-deficit-states/articleshow/74940244.cms