India's Electric Car Ambitions Could Stumble on Lack of Lithium
印度的电动汽车雄心可能会因锂的缺乏而受挫
(Bloomberg) -- India's ambition of becoming a global hub for making ric vehicles faces one major hurdle: its lack of access to lithium.
(彭博)印度成为全球电动汽车制造中心的雄心壮志面临一个主要障碍:印度缺乏锂资源。
Home to some of the most polluted cities on the planet, the South Asian nation is pivoting toward new-energy vehicles to clean up its toc air. But with meager resources of lithium, the mineral essential to make batteries for ric vehicles, it is having to scour for resources overseas.
作为地球上污染最严重的一些城市的所在地,这个南亚国家正在转向新能源汽车,以净化其有毒的空气。但由于锂资源匮乏,印度不得不在海外寻找资源。锂是制造电动汽车电池所必需的矿物质。
India's EV production will rely on imports from of lithium chemicals used to make cathodes and battery cells, according to Jasmeet Singh Kalsi, director at Manikaran Power Ltd., which is exploring setting up India's first lithium refinery. " has a thriving lithium chemical, battery cathode, battery cell and EV supply chain. India has none."
曼尼卡兰电力有限公司董事贾斯米特•辛格•卡尔西表示,印度的电动汽车生产将依赖从进口的用于制造阴极和电池的锂化学品。"有蓬勃发展的锂化工、电池阴极、电池电池和电动汽车供应链,而印度没有。"
Prime Minister Narendra Modi's administration unveiled a slew of measures in 2019 to prome the clean-energy vehicles, including a $1.4 billion plan to make India a manufacturing hub for EVs and cutting taxes to spur purchases. While ric cars in India remain a small segment, with an estimated 3,000 sold in 2018 compared with the 3.4 million fossil fuel-powered cars in the same year, the nation is forecast become the fourth-largest market for EVs by 2040, when the segment will comprise nearly a third of all vehicles sales, according to BloombergNEF.
印度总理纳伦德拉·莫迪领导的政府在2019年推出了一系列鼓励清洁能源汽车的措施,其中包括一项14亿美元的计划,意欲将印度打造成电动汽车的制造中心,并通过减税来刺激购买量。根据彭博社消息,电动汽车在印度的占比很小,据估计2018年销售了3000台,而同年汽油车的销量为340万台,预计到2040年印度将成为电动汽车的第四大市场,将占到汽车总销量的近三分之一。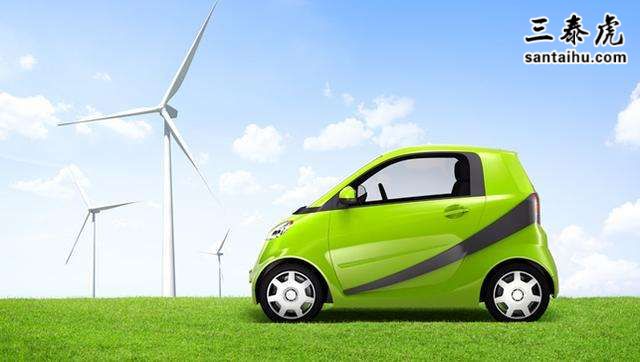 Import Reliance
依赖进口
Several plans are under way to build lithium-ion battery factories in India. Meanwhile, -- the largest ric vehicle market in the world -- is dominant in the battery supply chain. Around three-quarters of battery cell manufacturing capacity is in , and companies have unparalleled control of required domestic and foreign battery raw materials and processing facilities, according to BNEF.
在印度建立锂离子电池工厂的几个计划正在进行中。与此同时,全球最大的电动汽车市场在电池供应链中占据主导地位。彭博新能源财经的数据显示,大约四分之三的电池制造产能在,企业对国内外所需的电池原材料和加工设施拥有绝对的控制权。
"Indian companies have been involved in trying to prospect for stakes in overseas resources, and possibly on-shoring more raw materials production capacity in India," said Sophie Lu, head of metals and mining for BloombergNEF. "But there are very little synergies now because further up the value chain, battery components manufacturing capacity does not seem to be planned extensively for India."
彭博社金属和矿业主管索菲•卢表示:"印度企业一直在试图入股海外资源,并可能将更多的原材料产能转移到国内。但目前几乎没有协同效应,因为在价值链的上游,印度没有电池部件的大规模制造能力。"
A joint venture called Khanij Bidesh India Ltd. has been formed between three state-run companies -- National Aluminium Co., Hindustan Copper Ltd. and Mineral Exploration Corp. -- to acquire lithium and cobalt mines overseas. Amara Raja Batteries Ltd., the country's second-biggest traditional battery maker by value, will build a lithium-ion assembly plant, while Suzuki Motor Corp. along with Toshiba Corp. and Denso Corp. is setting up a lithium-ion battery manufacturing plant.
三家国有企业国家铝业公司、印度斯坦铜业公司和矿产勘探公司成立了一家名为Khanij Bidesh India Ltd.的合资企业,收购海外的锂矿和钴矿。按价值计算,第二大传统电池制造商Amara Raja电池有限公司将修建一座锂离子电池厂,而铃木汽车、东芝和电装则将修建一座锂离子电池厂。
Manikaran signed an agreement with Australia's Neometals in June to jointly fund the evaluation of develo a lithium refinery in India with a capacity of 10,000 tons to 15,000 tons of the finished product. That capacity falls short of India's projected requirement of 200,000 tons of lithium hydrode by 2030, Kalsi said.
曼尼卡兰今年6月与澳大利亚的Neometals公司签署了一项协议,共同出资评估在印度开发一座产能在1万吨至1.5万吨的锂精炼厂。Kalsi表示,这一产能低于印度到2030年20万吨氢氧化锂的预期需求。
Electric vehicles are "slowly going to take off, not with the speed the go nment perceives it to be, but going ahead the market is going to get pretty huge," he said.
他表示,电动汽车"将缓慢起飞,速度不会像政府期望的快,但未来市场将相当庞大。"
美国雅虎网友评论:
译文来源:三泰虎 http://www.santaihu.com/49209.html 译者:Joyceliu
Amore
a day late and a dollar short-- should invest in and develop solid state batteries instead of trying to work with yester years lithium
晚一天就少一美元——应该投资和研发固态电池,不要再搞锂电池了
nathanmiller
indian guys often proud of themself. Invent your old battery then
印度人常常为自己感到骄傲自豪。发明你们的旧电池吧。
nathanmiller
First those stupid fool run bank just want a ch program. Indian just bring h1b visa over to rape them. Talk and talk. Glad trump will kill it. Trump will be Presi nt for 4 more years. Stop abuse h1b VISA.
首先,那些经营银行的笨蛋只想要便宜的程序。印度人只要拿到H1B签证就可以秒杀他们。很高兴特朗普要对它动手。特朗普还将再当4年总统。停止滥用H1B签证。
nathanmiller
go make your own battery instead come over here. go home
去造你们自己的电池吧,不要来美国了。回家吧。
Mohammad
First of all I don't understand what you are saying second, (if I understand what you are trying to say) Indian run every Fortune 500 company in America, so yes, they are proud of themselves
首先,我不明白你在说什么。其次,(如果我明白你的意思的话)印度人掌舵着美国所有的财富500强公司,所以,是的,他们为自己感到骄傲
Alex
Lithium and batteries are the wrong answer to solve our future energy problems. The development of green hydrogen technologies is the only option.
锂和电池并不是解决未来能源问题的正确答案。发展绿色氢技术是唯一的选择。
Hal F
Except when highly pressurized hydrogen explodes even under the best of conditions.
在最好的条件下,氢气也会爆炸。
Shyerrylittle
H2 would be an ideal energy source. The issue with H2 is its transportation. Look up what it costs to compress, transport, and then pump into a vehicle. Local (home) production of H2 is easy but the mechanics of efficient compression have not been worked out.
氢气是一种理想的能源,问题在于它的传输。查一查压缩、运输、然后注入到车辆中的成本吧。本地生产氢气并不难,但高效压缩的技术还未研发出来。
The oil & gas lobby would like H2 because they can maintain control over the supply lines. Solar + battery has been proven to cut out the oil man.
石油和天然气游说团体喜欢氢气,这样就可以保持对供应管道的控制。太阳能和电池已被证明可以取代石油了。
So even though I love H2, I'd prefer batteries as I can get rid of the oil funded te rorts in the Middle East.
所以尽管我喜欢氢气,我更喜欢电池
Jayeshkumar
Creating Green Mobility is about making our Automobiles to correctly follow the Laws of Motion, the 1st and 2nd Laws of Newton's Laws of Motion
绿色交通是让我们的汽车正确地遵循运动定律,即牛顿运动定律的第一和第二定律。
Bill
Uh call center, I be needing a. Charge
呼叫中心,我需要充电。
Mr.
Plenty of lithium in Afghanistan.
阿富汗有大量的锂。
Ckwong
Very close except separated by Pakistan , the other closest way yo get the mineral is from Afghanistan is the propose railway project connecting to Iran ,and use the sea port of Iran which India had make a large investment .
But the finance project of railway project is blocked by American sanction of Iran.
非常接近,但被巴基斯坦分开了,从阿富汗获得矿产的另一种最有可能的方式是提议修建连接伊朗的铁路,利用伊朗的海港,印度在这方面做了大量投资。
但由于美国对伊朗的制裁,铁路项目的融资黄了。
Shyerrylittle
Their only hope is to partner with the likes of Tesla and Panasonic. You don't have to do everything.
他们唯一的希望是与特斯拉和松下等公司合作。不必事必躬亲。
Mohammad
What side of bed did you woke on today? All logical and rational today
你今天是在哪边床上醒来的?今天一切都是合乎逻辑和理性的
Hal F
They drive junk cars because they get in almost weekly accidents. There is no way they are going to spend $40k on a car.
他们开垃圾车,因为几乎每星期都会发生交通事故。他们不可能花4万美元买一辆车。
Mark
I like curry chicken! Seriously this is a chance for India to develop a better battery than lithium. There has to be cher lighter technology.
我喜欢咖喱鸡!说真的,这是印度研发比锂更好的电池的机会。必须要研发出更便宜、更轻的技术。
ja
High dreams.
远大的梦想。
Hal F
Or lack of ricity.
或者缺电。
lbaker
Just call up Tesla and scam them out of some Li-on. You're really good @ that.
只要打电话给特斯拉,骗过他们就行了。你真的很擅长这个。
Shyerrylittle
Empires have crumbled trying to conquer Afghanistan.
Great. India should go ahead with the plan. Every country will start making more ric cars to dump them in India.
为了征服阿富汗,帝国已经。
太好了。印度应该继续这个计划。每个国家都将开始生产更多的电动汽车,把它们倾销到印度。
Peter
India is a slum .. So now they will have ric cars in the slum..just great..
印度是一个贫民窟…所以现在贫民窟里要有电动汽车了。很好. .
Mohammad
Indians are running your country, stop using Google, Microsoft, Adobe, Intel, Pepsi, Citibank, Amazon, Kohl's, Apple and go back to your trailer
印度人在经营你们的国家,停止使用谷歌,微软,Adobe,英特尔,百事可乐,花旗银行,亚马逊,Kohl 's,苹果,回到你们的拖车上
D
anything positive coming out of India is labeled with snarky comments by jih-di journalists and chic-mers to discourage India.
任何来自印度的积极消息,都会被贴上尖刻的标签,目的就是打击印度。
bb
India has proven that it has the worst go nment in the world.. They SUCK..
印度已经自证了它有世界上最糟糕的政-府。他们烂透了
外文链接:https://finance.yahoo.com/news/india-ric-car-ambitions-could-220000087.html