If India was so advanced in the past, why did it get invaded repeatedly? Why were we defeated if we had scholars in the political sciences and masters of strategy?
如果印度历史上真的那么发达,为什么会不断被入侵?既然我们有政治科学的学者和战略大师,为什么还会被打败?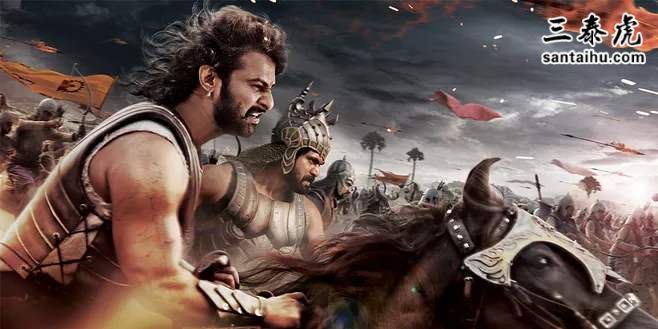 资料图
以下是Quora读者的评论:
Balaji Viswanathan, Indian by Birth. Indian by Thought.
Invasions happen only to those regions that were worth conquering. People have always fought for the regions around the rivers of Jordan, Tigris, Nile and Rhine, because they found it worthy. Among those civilizations that were a) known to others, b) geographically accessible and c) worth invading [fertile land/great ports] India was among the least invaded.
Look at the history of say Mesopotamia and Egypt. Throughout history they were so frequently invaded that there is very less link between their present culture and their glorious past. In the past 2000 years, Egypt has been ruled by the Persians, then the Greeks, the Romans, the Arabs, the Turks, French and the British. Britain was invaded by the Romans, then the Angles, Saxons & Jutes, then the Vikings and the Normans. The original Celtic culture has been sent to the museums for the most part. was much more insulated through geography, but also faced constant invasions by Mongols, Manchus & other northerners even after a wall was built to stop them. Greece was invaded, Rome was invaded, France & Germany were invaded, Arabs were invaded and they all inturn invaded many others.
In short, the history of civilizations is primarily about the history of invasions. No one was spared. Again, scientific superiority goes only so far. In a street fight between a mathematician and a thug who would win? To make it more complex, imagine another mathematician rival who sides the thug to fight the first mathematician. Technology cannot always overcome petty politics.
In case of India, we talk about the handful of invasions because they were quite rare. India had resisted the invasion of Darius & others so that India never came under the Persian rule although so many ideas were exchanged. Then Alexander came and his armies had to turn back after an engrossing battled at the banks of Hydaspes.
入侵只会发生在值得征服的地区。人们总是为约旦河、底格里斯河、尼罗河和莱茵河周围的地区而战,因为他们认为这是值得争夺的地区。在符合以下条件的文明中:a)为他人所知的,b)地理上可以到达的,c)值得入侵的,印度是被入侵最少的国家之一。
我们来回顾一下美索不达米亚和埃及的历史。纵观历史,他们经常被入侵,他们现在的文化和辉煌的过去之间的联系很少。在过去的2000年里,埃及先后被波斯人、希腊人、罗马人、阿拉伯人、土耳其人、法国人和英国人统治。英国被罗马人入侵,然后是盎格鲁人、撒克逊人和朱特人,然后是维京人和诺曼人。原始的凯尔特文化大部分已被送往博物馆珍藏。在地理上更加隔绝,但也面临着蒙古人、满族人以及其他北方人的不断入侵,即使在修建了一堵长城来阻止也是如此。希腊曾被入侵,罗马曾被入侵,法国和德国曾被入侵,阿拉伯曾被入侵,但他们反过来也入侵了许多其他国家。
总之,文明的历史主要就是侵略的历史。没有哪个国家能够幸免。再说一次,科学的优越性也仅此而已。在数学家和暴徒之间的巷战中,谁会赢?以印度为例,印度曾抵抗大流士和其他国家的入侵,因此尽管有如此多的思想交流,印度从未受波斯统治。后来亚历山大来了,他的军队在希达斯比斯河岸进行了一场激烈的战斗后,不得不撤退。
译文来源:三泰虎 http://www.santaihu.com/48677.html 译者:Joyceliu
The Kushans from central Asia had briefly penetrated that shield in 1st century, but were eventually Indianized and power restored to Indian rulers (Guptas). The central Asians (now Hunas) once again penetrated at the end of Guptas in 6th century, but after a brief rule they were both Indianized & replaced. The unstoppable Arabs were then stopped at the Battle of Rajasthan in the 8th century without which Asian history could have looked very different. In the 12th century the Afghans finally penetrated after various north Indian empires had collapsed centuries before and were for longer haul this time by occupying parts of north India. But, they were getting Indianized too as seen by Mughal emperor Akbar's attempt at hybridization. In the period of Afghan Sultanates, Genghis Khan was stopped at the banks of Indus and later Mongol warriors defeated at the Battle of Amroha.
In short, in Indus banks greatest world warriors like Darius, Alexander, Genghis Khan and the generals of Umayyad Caliphate were stopped. And all of this is only for the northern India. Southern India for the most part avoided external invasions until the modern era. For over a century, the all-conquering Mongols tried invading and were not successful other than few border territories [Mongol invasions of India]
The reduced number of invasions & extraordinary assimilation is one reason why India among the ancient civilizations has a cultural continuity. Ancient practices of the Vedic saints of pre-1500 BCE and those of Buddha & Mahavira of 600 BCE as much relevant today as it were probably centuries ago.
来自中亚的贵霜人在1世纪时曾短暂地穿透过这道屏障,但最终被印度化,印度统治者(古普塔)重新获得了权力。中亚人(现在的匈奴人)在6世纪古普塔王朝末期再次入侵,但经过短暂的统治后,他们都被印度化并取而代之。8世纪时,势不可挡的阿拉伯人在拉贾斯坦邦之战中被击败,如果没有拉贾斯坦邦,亚洲的历史将会大不相同。12世纪,阿富汗人终于因为几个世纪前北印度各个王国的瓦解而顺利入侵,这次他们占领了北印度的部分地区。但是,他们也被印度化了,正如莫卧儿帝国皇帝阿克巴所看到的那样。在阿富汗苏丹统治时期,成吉思汗曾被阻挡在印度河岸边,后来蒙古战士在阿姆鲁哈战役中战败。
简而言之,像大流士、亚历山大、成吉思汗和亚王朝哈里发国的将军们这些世界上最伟大的勇士都在印度河流域被拦阻了。直到现代,印度南部大部分地区都没有遭遇外来入侵。在一个多世纪的时间里,蒙古人无坚不摧,试图入侵印度,除了少数几个边境地区,没有取得成功。
侵略的减少和非凡的同化是印度在古代文明中具有文化延续性的原因之一。公元前1500年以前的吠陀圣人和公元前600年的佛陀和摩诃婆罗多的古老习俗与今天的关系可能与几个世纪以前一样密切。
Ragas Oar
At the time of the arrival of the British to Indian shores, the GDP of India was among the highest in the world. An estimate of India's pre-colonial economy puts the annualrevenue of Emperor Akbar's treasury in 1600 at £17.5 million (in contrast to the entire treasury of Great Britain two hundred years later in 1800, which totaled £16 million). The gross domestic product of Mughal India in 1600 was estimated at about 21.3% the world economy, the second largest in the world.
To say that the Indian people were prosperous is a matter of debate. But the rulers certainly were.
That being said, there was no real 'India' in the shape and form we know today. It was a collection of loosely held kingdoms governed by the Mughals from Delhi. One can imagine that back the day it would be extremely difficult to directly administer lets say, Orissa from Delhi which is located more than 1200 kms away - a great distance in those days. The point being that control must have fairly loose with the individual kingdoms handling most of their own affairs after pledging allegiance to the throne in Delhi.
Most of these kingdoms and local princes were constantly at mini-wars and fueds with each other. Case in point is Kerala. The Portuguese took control of the Malabar Coast by pitting one kingdom against the other. A tiny contingent of Portuguese would not have been able to conquer any serious land based on pure might alone when up against a powerful kingdom .
So the reason for India being invaded successfully so many times is because of lack of unity, mistrust and infighting among local kingdoms and princely states of the time.
当英国人到达印度海岸时,印度的GDP是世界上最高的。根据对印度殖民前经济的估计,1600年阿克巴尔皇帝的国库年收入为1750万英镑(与之形成对比的是,200年后的1800年,大英帝国的国库总收入为1600万英镑)。1600年印度莫卧儿王朝的国内生产总值约为世界经济的21.3%,是世界第二大经济体。
若说印度人民富裕仍是一个有争议的问题。但统治者肯定很富裕。
也就是说,在我们今天所知道的形态和形式中,并不存在真正的"印度"。它是由来自德里的莫卧儿人统治的王国的集合。人们可以想象,在过去,直接管理奥里萨邦是非常困难的。奥里萨邦距离德里1200多公里,在当时,这是一段很长的距离。关键是,在宣誓效忠德里的王座后,各个王国处理自己的大部分事务。
这些王国和当地的王子们经常发生小规模的战争和冲突。喀拉拉邦就是一个很好的例子。葡萄牙人通过使一个王国对抗另一个王国而控制了马拉巴尔海岸。一小部分葡萄牙人在面对一个强大的王国时,不可能光凭实力就征服重要的土地。
所以印度被成功入侵这么多次的原因是由于缺乏团结和信任,当地王国和君主国家之间内斗不断。
Subramanian Viswanathan
Indians were good with theoretical physics, genetics, health, mathematics, consciousness study, space, astronomy etc.. Supposedly higher sciences. We may not have been the best when it comes to applied sciences - for defence, travel, entertainment etc... As Indians we were more interested in matters of the the spirit. They say our scientists were saints, and applies to people from both South and North India- Be it Patanjali, Panini, Aryabhatta or Siddhars of the South.
If you see deeply, Indian sciences were built on the foundations of sustainability, universality, and peace. This definitely is advanced science. The mystical perception about India was an attraction for people across the globe. We are also geographically placed to enjoy the abundance of nature -sub tropical. So, many kingdoms came towards India to enjoy the prosperity.
Also look at the leaders who inspired us - from Ashoka to Abdul Kalam. They ultimately take interest in things that are not really 'rational'. We are nonviolent to the core. Even when we fought British, we used Satyagraha, supposed to be the highest form of Courage. Our outlook to strength is different. If you look at our attitude, none of this is really helpful in defending the borders as understood today.
印度人擅长理论物理、遗传学、健康、数学、意识研究、太空、天文学等。在国防、旅游、娱乐等应用科学领域,我们可能不是最好的。作为印度人,我们对精神方面更感兴趣。他们说我们的科学家是圣人—无论是帕坦伽利、帕尼尼、阿雅巴塔还是南部的西达尔斯。
如果你深入了解,你会发现印度的科学是建立在可持续性、普遍性和和平的基础之上的。这绝对是先进的科学。印度的神秘感吸引了世界各地的人。在地理位置上,我们也可以享受丰富的亚热带自然环境。因此,许多国家来到印度享受繁荣。
还有那些激励我们的领袖们—从阿育王到卡拉姆。我们本质上是非暴力的。即使当我们与英国人作战时,我们也使用非暴力不合作主义,它被认为是勇气的最高形式。我们对力量的看法是不同的。如果你看看我们的态度,就会发现这些都无助于保卫我们今天所理解的边界。
Rajashekhar Marthi, Materials Science,Anime/Manga,TV series, FRIENDS,Comics, Mythological novels
I think you are familiar with the old saying " UNITED WE STAND . DIVIDED WE FALL". India was plundered again and again because we weren't united. Our then society was preoccupied in caste and religious division which made us an easy target to be conquered. Before English regime we had 565 princely states which shows that lack of unity was a key factor to get plundered.
Yes , India was advanced in the past (atleast I believe that) . It was India which first extracted Zinc. Extraction of Zinc is a difficult process especially when it is being extracted with Lead because Zinc vapourises. However, our ancient metallurgists devised a system which helped in condensing Zinc vapours. This is one of the best ancient scientific work of Indians.
Well there were many technological advancements made by our country but we had a major drawback in the structure of society. It is "caste division" i.e discrimination based on hierarchical occupation.
Just imagine a case, a lower caste member coming up with something innovative. The then society would have discredited that person's idea because he is from a lower caste. ie. as time progressed we were complacent with our old discoveries and weren't encouraging flow of new ideas. So our actual scientific advancement deterred and turned into fables.
我想你应该很熟悉那句老话"团结则存,分裂则亡"。印度一次又一次被掠夺,原因就是我们没有团结起来。当时的社会充斥着种姓和宗教分裂,这使我们很容易成为被征服的目标。在英国统治之前,我们有565个君主国家,这表明缺乏团结是被掠夺的一个关键因素。
是的,印度历史上是发达的(至少我是这么认为的)。最早提炼锌的是印度。锌的提取是一个困难的过程。然而,我们的古代冶金学家发明了一种冷凝锌蒸气的方法。这是印度人最古老的科学成就之一。
我们国家取得了很多技术进步,但是我们的社会结构存在很大的缺陷。这就是"种姓划分"。基于职业等级的歧视。
想象一个例子,一个低种姓的成员想出了一些创新的东西。当时的社会会因为他来自低种姓而质疑那个人的想法。随着时间的推移,我们对旧的成就感到自满,不鼓励新思想。因此,我们的科学进步受到阻碍,成了寓言。
Meanwhile students coming from various places learnt many things from India and implemented them in their own countries and gained respect.
While we were busy demeaning new ideas and were relishing in our past success the western world transformed its society and allowed ideas to flow which led to industrialisation. Industrialisation meant more resource usage and mass production. To gain more resources British invaded India using tactics and by exploiting our own weakness.
To summarise: WE WEREN'T UNITED WHEN OTHERS WERE INVADING US AND THUS GAVE AN EASY OPPORTUNITY FOR FOREIGNERS TO INVADE.
与此同时,来自不同地方的学生从印度学到了很多东西,并将其应用到自己的国家,获得了尊重。
当我们忙于贬低新思想,陶醉于过去的成功时,西方世界改变了社会,让思想自由流动,完成了工业化。工业化意味着使用更多的资源,进行大规模生产。为了获得更多的资源,英国人利用战术和我们的弱点入侵印度。
总结一下:当别人入侵我们的时候,我们并不团结,因此给了外国人入侵的机会。
Ameya Rao, Political & Defense Analyst
1.You missed a very important point - India was never one single nation till the time the British ruled it. So, we were advanced, strong but a set of multiple nations. If we would have formed a grand alliance (alliance of all Hindu nations) from Peshawar to Arunachal Pradesh and Bengal and from Tamil Nadu to J&K, then we would have probably succeeded in defending ourselves from foreigners (Muslim Kingdoms and European Kingdoms)
2.Whether to call the above point as "lack of unity" is highly debatable. This is because we are racially, linguistically, and ethnically quite diverse
3.Another point is that being advanced in terms of civilization or education or cultural heritage does not necessarily mean we excelled at military. Not sure where the point of master strategists is coming. Even the other Asian nations and European nations had master strategists
4.Lastly, 'some' people have executed immense media propaganda to prove the point that Indians were always weak and disunited, hence got invaded repeatedly. This is not completely true. See below:
1.你遗漏了非常重要的一点—在英国统治印度之前,印度从来都不是一个单独的国家。所以,我们是很发达,很强大,但却由多个国家组成。如果我们组成一个大联盟(所有印度教国家的联盟),从白沙瓦到阿鲁纳恰尔和孟加拉,从泰米尔纳德邦到J&K,那么我们也许可以成功地防御外国(msl国家和欧洲国家)的入侵。
2.是否将上述观点称为"缺乏团结"是存在很大争议的。因为我们在种族、语言和民族上都具有很大的多样性。
3.另一个观点是,在文明、教育或文化遗产方面取得进步并不一定意味着我们在军事方面也很擅长。不知道战略家们的观点从何而来。其他亚洲国家和欧洲国家也有杰出的战略家。
4.最后,"有些人"进行了大量的媒体宣传,以证明印度人总是软弱、分裂,因此不断受到侵略。这并不完全正确。见下文:
1)Indians won the Arab-Indian war circa 800 CE
2)Chola Kingdom showed aggression by invading Singapore, Indonesia, and Malaysia
3)Mauryan Kingdom protected India from foreign invasions
4)Vijayanagar Kingdom successfully protected Southern India from Delhi Sultanate and Bahamani Sultanate
5)Ahom Kingdom successfully defended North-east India from any and every foreign Muslim Kingdoms
6)Maratha Kingdom defended and liberated whole of India from Mughal tyranny. They also gave the British a hard time
7)Gajapati Kingdom of Odisha, although with less success, defended Odisha from Mughals
8)Rajputs tried their best to protect North India from the tyranny of Delhi Sultanate
1)大约在公元800年,印度人赢得了阿印战争
2)朱罗王朝入侵了新加坡、印度尼西亚、马来西亚
3)孔雀王朝保护印度不受外国入侵
4)查耶那加尔王朝成功的保护了印度南部免受德里苏丹和巴哈马尼苏丹的入侵
5)阿洪王朝成功地保卫了印度东北部不受任何外国msl王国的侵略
6)马拉沙王朝从莫卧儿王朝的暴证下保卫并解放了整个印度。他们也让英国人寸步难行
7)奥里萨邦的贾贾帕蒂王国,尽管不太成功,却从莫卧儿人手中保卫了奥里萨邦

Ritinkar Dasbhaumik, a discontent Indian
First of all, 'India' as a continuous political entity did not exst until the British Empire.
What is present day India was once comprised of multiple smaller nation states who fought most of their wars against one another. What you see in retrospect as 'Ancient Indian scholars' were 'ancient national scholars'(if that is even a term) of these smaller nation states. It's as silly as thinking that Europe was a 'common civilisation' and a country for most of its history.
Secondly, the subcontinent was greatly insulated from foreign invasions courtesy natural boundaries such as the Hindu Kush in the North-West, the Balochistan Desert in the border with Iran, the Himalayas in the North and North-East and of course, the Bay of Bengal and Arabian Sea. When nations are that insulated from invasions from outside the subcontinent, most of the wars would be played out between these nation states.
首先,"印度"作为一个持续的政治实体直到大英帝国才出现。
今天的印度曾经是由多个较小的民族国家组成的。回顾过去,你所看到的"古代印度学者"是这些较小民族国家的"古代民族学者"(如果这是一个术语的话)。认为欧洲是一个"共同文明"和一个国家是愚蠢的。
其次,由于自然边界的存在,例如西北的兴都库什山脉、与伊朗接壤的俾路支省沙漠、北部和东北部的喜马拉雅山,当然还有孟加拉湾和阿拉伯海,印度次大陆在很大程度上不受外国入侵的影响。当这些国家远离来自次大陆以外的侵略时,大多数的战争则在这些民族国家之间展开。
And no, the subcontinent never had technology that would have put the rest of the World to shame at the time. Civilisations emerged roughly around the same time in the Old World and technological development was comparable.
Finally, technological development is no guarantee against being invaded and routed by a less technologically developed military force. This has happened repeatedly across history, the most notable being Genghis Khan's hordes overrunning the far more advanced Song Dynasty in and Khwarazmian Empire that controlled Persia and the Western part of Central Asia. That didn't happen in the Indian subcontinent, by all accounts, but it pays to remember that technological prowess while being excellent insurance, isn't a guarantee of invulnerability.
印度次大陆从来没有让世界其他地方自愧不如的技术。文明大约在同一时期出现在旧世界,技术发展也差不多。
最后,技术的进步并不能保证免遭技术较不发达的军事力量的入侵。这种情况在历史上反复发生,最著名的是成吉思汗的游牧部落征服了远比他们发达得多的宋朝,并控制着波斯和中亚西部地区的花剌子模帝国。从各方面来看,这种情况在印度次大陆并没有发生,但值得记住的是,技术实力虽然是一种优秀的保障,但并不能保证无懈可击。
Syed Anwar
India scientific knowledge were good for their period but confined to only a few people .BRAHMINS. They were the people never shared their knowledge with others.
Invading and capturing India was some times as walking in garden because common people were so much tortured by brahmins they never wanted to fight back .
Upper caste has always been good in propagating false propaganda and deceiving lower caste and chained them in ignorances hence
在那个时代,印度的科学知识是出色的,但仅限于少数人,即婆罗门之间。他们绝不会分享传播他们掌握的只是。
入侵和占领印度有时就像在花园里散步,因为平民百姓受到婆罗门的折磨,他们根本不想反击。
高种姓总是善于进行虚假宣传,欺骗低种姓,把他们锁在无知世界之中。