Chennai techie lures 600 girls with job for nudes, held
金奈一工程师以介绍工作为由诱骗600名女子发送裸照,现已被捕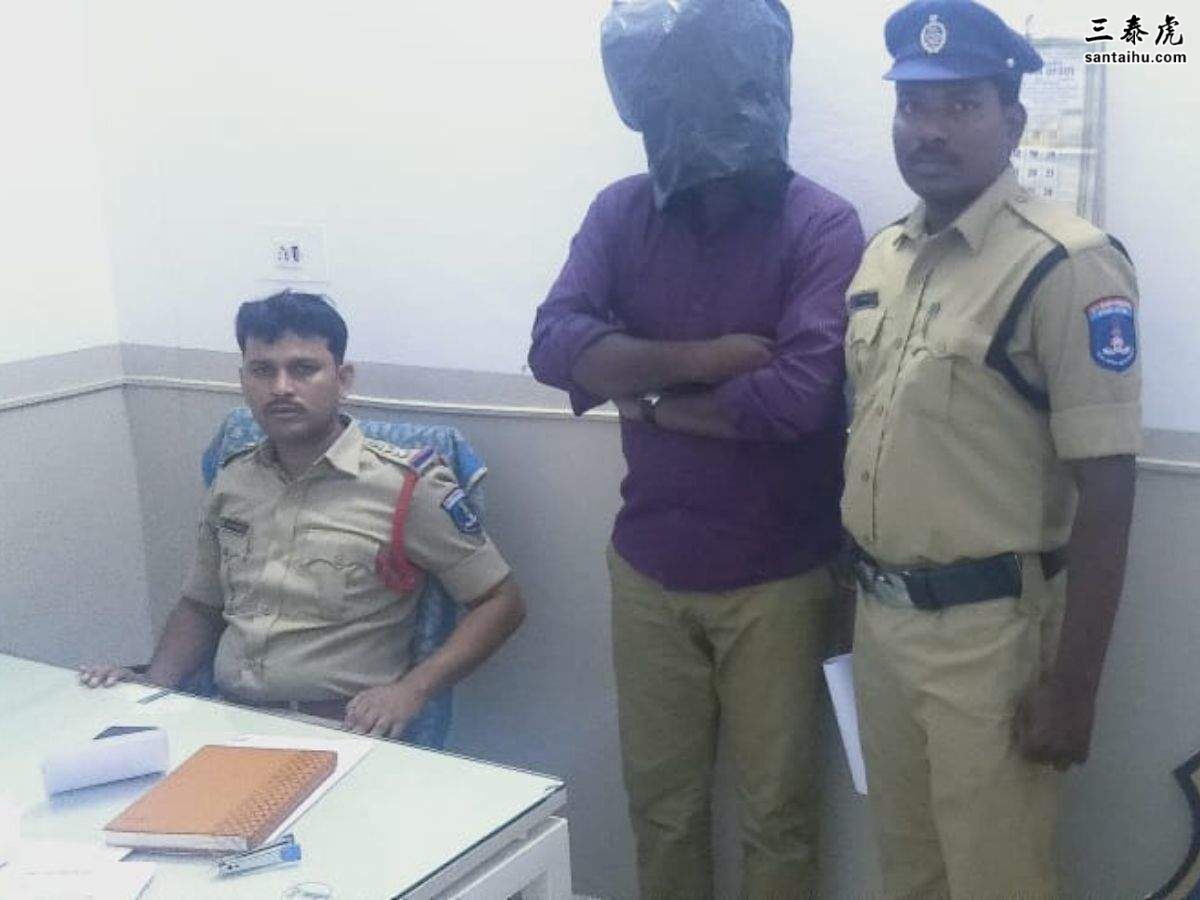 HYDERABAD: Six-hundred women from 16 states allegedly send their nude photos and videos in return for a front-office job in a five-star hel to a software engineer in Chennai masquerading as an HR manager and ended up being blackmailed for money by him.
海德拉巴: 据称,来自16个邦的600名女性将她们的裸照和视频发送给金奈的一名软件工程师,以换取一份五星级酒店的前台工作,并被勒索钱财。这名软件工程师冒充是一名人事经理。
The techie, Clement Raj Chezhiyan alias Pradeep, was arrested by Cyberabad police from his Chennai home and brought to Hyderabad after a local woman lodged a compnt.
这名工程师名叫克莱门特,化名普拉迪普,在一名当地女子报案后,他在位于金奈的家中被赛博巴德警方逮捕,并被带到海德拉巴。
The victims hail from AP, Karnataka, Maharashtra, TN and Delhi among several other states. Investigations have so far revealed that Pradeep, who is an employee of a well-known IT firm, used to run a fake HR office from his home and has confessed to du 600 women.
受害者来自安得拉邦、卡纳塔克邦、马哈拉施特拉邦、泰米尔纳德邦和德里等几个邦。调查显示,普拉迪普是一家知名IT公司的雇员,曾在家中经营一家假的工作介绍所,并承认欺骗了600名女性。
The 33-year-old software engineer who was arrested from Chennai for blackmailing 600 women across 16 states began collecting mobile numbers of women because he was frustrated.
这名33岁的软件工程师因敲诈来自16个邦的600名女性而在金奈被捕。
"The accused was usually on the night shift, and he cmed that since he used to feel lonely and get frustrated throughout the day with his wife working, he began collecting mobile phone numbers of women through a popular e-classified portal just for fun. But soon, it gave way to blackmailing," said a senior cop, probing the case.
一位正在调查此案的高级警官表示:"被告通常是上夜班。他声称,妻子上班时,常常感到孤独、沮丧,他开始通过一个流行的电子分类门户网站收集女性的手机号码,一开始只是为了好玩。但很快,就开始敲诈勒索了。"

Clement Raj Chezhiyan alias Pradeep first contacted several women pretending to be an HR manager of a prominent five-star hel, looking for attractive women for front office jobs.
普拉迪普第一次联系了几位女性,假装是一家著名五星级酒店的人力资源经理,想要寻找漂亮女性担任前台工作。
Expning his modus operandi, police said, Pradeep, after initially speaking to the victims over phone, would clear them for a second-round interview purportedly with a woman colleague, identified as Archana Jagdish.
警方描述了他的作案手法,普拉迪普在与受害者通过初次电话交谈后,便通知她们,其女同事阿卡娜·贾格迪什将对她们进行第二轮面试。
"Later, the accused himself would contact the victim through a different phone number on WhatsApp and ask them to share their nude pictures from several angles, saying the company was very particular about the candidate's figure as it was a front office job," Miyapur police said. Pradeep's next step was to make a video call and ask the women to strip down and show their whole body, which he would allegedly record using a software.
警方表示:"后来,被告本人会通过WhatsApp上的另一个电话号码与受害者联系,要求她们发送多个角度拍摄的裸照,称该公司对候选人的身材非常挑剔,因为这是一份前台工作。"普拉迪普的下一步是视频通话,要求这些女性脱掉衣服,展示她们的整个身体,他会用一个软件录下来。
"According to Pradeep's confession, he has so far collected photos and videos of 600 women from 16 states. We are sending the seized gadgets to forensic labs for analysis," assistant commissioner of police (Miyapur division) S Ravi Kumar told TOI.
助理警务处长库马尔告诉印度时报:"普拉迪普承认,到目前为止,他已经收集了来自16个邦600名女性的照片和视频。我们正在将缴获的电子设备送往法医实验室进行分析"
The photos were saved in a separate gallery with a password used to access them.
这些照片保存在一个单独的图片库中,凭密码访问。
"He has earned lakhs and we are planning to dig out everything once we get more time to question him," Kumar added.
库马尔补充说:"被告已经从中牟利几十万卢比,我们计划花更多时间来审问,查明一切。"
印度时报读者的评论:
译文来源:三泰虎 http://www.santaihu.com/48297.html 译者:Jessica.Wu
外文:https://timesofindia.indiatimes.com
Indian•2 hours ago
unbelievable how stupid can these women be
难以置信,这些女人是有多蠢
Unni Krishnan•2 hours ago
Every reader of this story is jealous that they didnt get this opportunity to see 600 women nude. Anyone disagree?
看过这条新闻的都会嫉妒,大家没机会看到600名女性的裸照
rkrishna gorty•2 hours ago
Just a tip of the iceberg. There are many fake HR firms which are being run by the so called HR people whose only job is to decide e people in the name of placement. This guy made the women pose so got caught. Others don''t do such things, they simply ask you to pay money as registration and then bolt. The authorities should clamp down on this scam.
这只是冰山一角。有很多虚假人力资源公司,他们唯一的工作就是以工作名义来骗人。这家伙让女人拍裸照,结果被抓住了。其他人不这么做,他们只是要求你付钱登记,然后她们就把钱吞了。当局应该打击这些犯罪分子。
Be Bee•2 hours ago
No decent Woman would send her bare photo.
正经女人都不会发自己的裸照。
Kartic Krishnan•Kolkata•2 hours ago
Ha ha ha. Gt should open some five star hels
哈哈哈。政府应该开几家五星级酒店
Nesfield Sangma•Tura•2 hours ago
Ridiculous story. The journo filing such stupid story and the media publishing it should be pulled up and prosecuted. Are we that dumb ??
荒谬。这么愚蠢啊,媒体竟然也发表了,应该起诉这个记者。我们女性有那么蠢吗?
Kamginvaiphei•2 hours ago
His name suggests he is fake follower of Jesus
这工程师的名字表明他是假的耶稣信徒
Kumar•CHENNAI•2 hours ago
Sick people......with a sick mindset....
变态,太变态了
Vk•2 hours ago
How stupid can those 600 be?
这600个女人是有多蠢?
Lalit•2 hours ago
Sorry, but shame on go nment that can't give Employment after high education and cost of education.,Go nment must look very seriously not the nude pics but the employment for so many sisters and brothers of our country.
人家花那么多钱上大学,政府却不能提供就业机会,这是可耻的。政府务必严肃看待就业问题,而不是裸照。
Evans Sumitra•New York, USA.•2 hours ago
All these idiot women were stupid to fall prey to this techie. They should have thought first as to why he wanted nude pictures to get a office front job. The women deserve what he did. At the same time that man should be severely punished to the mamum.
这些愚蠢的女人都蠢到成为工程师的牺牲品了。她们首先应该想的是,为什么要发裸照才能获得一份前台工作。这些女人活该。那个男人应该受到最大限度的严惩。
Hari Sankar Sharma•Chennai•2 hours ago
A section of the society in that business would not mind / hesitate to send such photos and videos and the is person exploited that, it seems.... For fake purpose even they would not do that... this person should never ever get fre m and must be under thorough surveillance if we must avoid another such dirty attempt.
有些人不会介意发送照片和视频,而这个男人正是利用了这一点……不能再让他获得自由,要防止他再犯,就得对他进行全面监视。
Ra ngnayu•2 hours ago
how foolish this 600 girls? simply because of greedynes about money only they stripe their clothes and send nudes pictures to him.
这600个女孩有多傻?
就是因为贪财,她们才愿意脱下衣服,寄裸照给他
shivprakash gupta•3 hours ago
This is shear madness..SInce the so called job offer is for front desk..the girls would be educated enough to speak fluent english (*5 star hel)...even the educated ones are falling for such trap..my god cant say how shocked i am after reading this..
简直是疯了…不过是一份前台工作。这些女孩受过良好的教育,能说一口流利的英语(五星级酒店要求)……受过教育的人,居然也上当受骗。看完这篇文章,说不出我有多震惊。
Long•3 hours ago
the most e gible man to start an ashram
这男的最适合开静修所(印度教徒的)
Veeraraghavan Bkrishnan•3 hours ago
Fake story.
假的
Scl•3 hours ago
Never thought we have so many foolish and desperate-for-job girls willing to pose nude for pic and video.
没想到有这么多想找工作的蠢女孩愿意拍裸照和视频啊。
vee srinivas•3 hours ago
If true, they deserve it.
如果是真的,那这些女的也是活该。
trrswami•Mumbai•3 hours ago
There are women foolish enough to send nude photos and strip live on camera for a job?
竟然有蠢到为了工作而发送裸照的女人?
Aussie•3 hours ago
how can some one convince 600 women's.. this is insane.. he has good convincing skills
一个人怎么能骗到600个女人…太疯狂了. .他的说服力很强
Balraj Mittal•3 hours ago
He should at least get life sentence without parole
至少应该判无期徒刑,不得假释
Fact•3 hours ago
Why cover his face,. show us who he is
为什么要遮住他的脸?让我们看看他是谁