Chandrayaan-2 mission launch called off today due to technical snag
由于技术故障,"月船2号"取消发射
SRIHARIKOTA: Just a few minutes before 2.51 am launch of the Chandrayaan-2 mission from Satish Dhawan Space Centre (SHAR) in Sriharikota, Indian Space Research Organisation early Monday morning made an announcement from the mission control room that the launch of the country's second moon mission has been called off.
斯里赫里戈达岛:原定于周一凌晨2点51分在斯里赫里戈达岛萨蒂什·达万航天中心(SHAR)发射的"月船2号"在发射前几分钟取消,ISRO于周一凌晨在任务控制室宣布,印度第二次探月任务已取消。
The news created commotion in the media gallery of the SHAR where journalists from not only different parts of the country but abroad came to cover the most high-profile launch.
这一消息引起了骚动,来自全国各地和国外的记者都来到SHAR报道这一最引人注目的发射。
A few minutes later, an official spokesperson of Isro made the announcement, "A technical snag was observed in the launch vehicle system at T - 56 minutes (the countdown). As a measure of precaution, the launch has been called off today. The revised launch date will be announced later."
几分钟后,Isro的一位官方发言人宣布:"发射系统在倒计时56分钟时出现了技术故障。作为预防措施,取消了发射。新发射日期将在稍后公布。"
Had the GSLV MKIII lifted off with Chandrayaan-2 and the lunar craft landed on the moon on its scheduled date of September 6-7, India would have become the fourth country in the world after USSR, US and China to land on the moon.
如果GSLV MKIII火箭搭载"月船2号"发射升空,并在预定的9月6日至7日登陆月球,印度将成为继su联、美国和中国之后全球第四个登上月球的国家。
The postponement of the launch is a setback for Isro as President Ram Nath Kovind came to Sriharikota to witness the launch. However, Isro does not want to take any chance as it has spent nearly Rs 1,000 crore on the mission and put years of hard work on the second moon programme. Till now, it is not sure whether the launch will be resumed in coming days till Isro finds out the exact reason for the technical snag in the vehicle system, which will certainly take time.
推迟发射对Isro来说是一个挫折,因为总统拉姆·纳特·科温德已经来到斯里赫里戈达岛,要见证此次发射。然而,ISRO不想冒任何风险,已经在这次任务上花费了近100亿卢比,并投入了多年的辛勤工作。目前还不确定发射是否会在未来几天进行,还需等Isro查明系统技术故障的确切原因,但这肯定需要时间。
In April this year, Israel's Beresheet lunar craft had crashlanded on the moon. Soon after the failure of Israel's Beresheet mission, Isro had postponed its launch of Chandrayaan-2 from April till July. Now with the technical snag stalling the launch, the country has to wait for India's date with the moon.
今年4月,以色列的"创世纪"号月球探测器在月球上坠毁。在以色列探月任务失败后不久,Isro将"月船2号"的发射从4月推迟到7月。现在由于技术障碍,发射再次被推迟,印度不得不等待与月球的相会。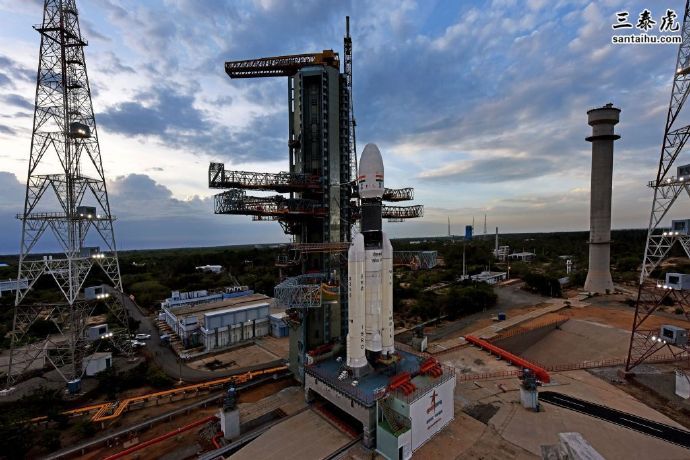 印度时报读者的评论:
译文来源:三泰虎 http://www.santaihu.com/48033.html 译者:Jessica.Wu
外文:https://timesofindia.indiatimes.com
Kunal
Don't worry. We will be successful next time. ISRO, we are proud of you.
别担心。下次我们一定会成功的。ISRO,我们为你感到骄傲。
Swapana
OK, better late than never.
没事,好饭不怕晚。
Naval
Great that ISRO discovered this glitch few minutes before the launch. Better late than failure.
太棒了,ISRO在发射前几分钟发现了这个小故障。推迟发射总比失败好。
Deepak Soni•Unknown•2 hours ago
I knew it. I had posted my apprehension before two days and my comment can be viewed. Our country has best lot of politicians and bureaucrats who are corrupt arrogant and ignorant.
我就知道会这样。两天前我就说出了我的担忧。我们国家有很多附败、傲慢、无知的政客和官僚。
Peeush Trikha•India•2 hours ago
A bit sad to know. Yet it is better to be safe in such critical missions.
有点难过。然而,这种重要的发射,还是安全起见为好。
Jackal Delhi•Delhi•2 hours ago
Chaddidharis will blame it on ''foreign'' hand!
莫迪会怪"外国"从中作梗!
Mushtaq•2 hours ago
A major tragedy has been averted.....a stitch in time saves nine. Let it be next time
避免了一场重大悲剧……小洞不补,大洞吃苦。及时的一针胜过日后的 九针。等下次吧
Aarvee•2 hours ago
Too much of hype from media. Glad the situation is mellowed down. Best wishes to scientists if ISRO for successful launch of Chandrayaan at the earliest.
媒体炒作太过火了。很高兴看到热度降下来了。向ISRO的科学家们致以最美好的祝愿,希望他们尽早完成任务。
Ram Swaroop•2 hours ago
It is misused of poors Taxed money and opens windows for Corruption.
滥用穷人缴纳的税款,为附败打开了窗口。
Vikramaditya Verma•2 hours ago
"Girte Hain Shah-Swaar Hi Maidaan-Jung Mein, Voh Kufar Kya Girenge Jo Ghutnon- Ke-Bal Chalen" (i.e. It is the brave warriors who can fall from the horse-back in a battle-field. The shirkers who still crawl on their knees, can not dare so).
在战场上的马背上摔下来的是勇士。那些匍匐在地上逃避的人没这种胆量。
Vj•2 hours ago
Prevention is better than failure...
预防胜于失败…
Vivek Gaur•2 hours ago
Its better to be late than never !! All the best
迟到总比不到好!
愿一切顺利!
Mango•2 hours ago
Better to delay launch than blowing up in mid flight! Kudos ISRO
推迟发射总比中途爆炸好!
向ISRO致敬
Fossil By Then•2 hours ago
Thank you Modiji! ISRO found a snag..
感谢莫迪 !
ISRO及时发现了问题。
Vj• Fossil By Then•2 hours ago
Prevention is better than a failure
防患于未然,总比失败好。
Nucleolash•2 hours ago
This is what happens when some incompetent bunch of WOMEN lead a project. Kitchen and lavatory dwellers aren't compatible to Science and Technology. It ain't a fact. It's the Law of Nature.
让一些不称职的女性领导项目,就会发生这种情况。本来适合呆在厨房,清洗厕所里的人,不适合从事高科技工作。这是自然规律。
Ritchie•NYC•2 hours ago
In the last moment- "oh darn ..we forgot install the toilet seat"
在最后一刻——"哦,该死……我们忘了装马桶座圈了。"
Feku•Jumla Nagar•3 hours ago
Feku is bad luck everywhere.
莫迪运气太差了。
Parapuram Joseph• Feku•2 hours ago
Wow, Hilarious
太搞笑了
Ashok•3 hours ago
Identifying technical snags in time leads to better expertise. Good, but no need to tell everything to media. So no need to declare each and every aspect of new developments in scientific efforts.
及时发现技术障碍,是好事。这很好,但没必要把一切都告诉媒体。
Rohan•india•3 hours ago
In response to Modi''s "Pay Cut"
作为对莫迪"减薪"的回应
Ritchie•NYC•3 hours ago
ISRO has accomplished many missions in the past. Failures and hurdles are part of life.
ISRO在过去完成了许多任务。失败和挫折是生活的一部分。
Kamil Tisekar•3 hours ago
No worries. This is not the last mission.
不用担心。这不是最后一次发射
Pradeep•Unknown•3 hours ago
A good decision to abort the mission launch today. due to technical snag. Better to be flawless and safe.
由于技术故障,中止发射任务是个明智的决定。最好做到完美,安全第一。
Gulab•2 hours ago
country faced yet another embarassment ... and guess who will be blamed ... Nehru
印度又尴尬了…猜猜谁会被指责……肯定是尼赫鲁