What impresses you most about indian culture?
印度文化给你印象最深的是什么?
QUORA网站读者评论:
来源:三泰虎 http://www.santaihu.com/45933.html 译者:Joyceliu
Nagarajan Srinivas, No less proud or less patriotic than any other Indian ;)
What do you like the most about Indian culture?
你最喜欢印度文化的哪一点?
A little over an year back, I had answered a similar question, and I reproduce relevant excerpts from that answer as I find it is very apt to this query too. (Simply providing a link to that answer must be the correct way, but from my experience I find most people do no care to read the contents of any links. Merging the questions may take away the subtle differences in the intents of these queries)
一年多以前,我曾回答过一个类似的问题,我从那个答案中复制了相关的摘录,因为我发现它也非常适合这个问题。(简单地提供一个链接到那个答案更好,但根据我的经验,大多数人都不喜欢阅读任何链接的内容。合并问题可以消除这些问题的细微差别。
In my oion it must be an accommodative spirit and an ability to assimilate.
在我看来,它肯定是适应的精神和同化的能力。
Despite being one of the oldest civilizations of the world dating back to thousands of years, India has managed to retain her cultural mooring almost intact, while many other comparable civilizations or cultures have either totally vanished from the face of the earth or at least lost their identity beyond recognition. This could not have been possible without the twin virtues of accommodation and assimilation.
尽管印度文明是世界最古老的文明之一,可以追溯到数千年前,印度成功地保持了几乎完整的文化血脉,而许多其他类似的文明或文化完全从地球表面消失或面目全非了,如果没有适应和同化的双重好处,这是不可能的。
From time immemorial Indian subcontinent has accommodated and assimilated diverse strands of philosophies and different races of people, and has managed to turn each one of them into an integral part of the same Indian consciousness or ethos. Apart from the various schools of Hinduism including atheism and hedonism, India had welcomed and embraced many other re gious beliefs like Jainism, Buddhism, Zoroastrianism, Judaism,Is m, Sikhism, and Chr tianity, and woven them into the fabric of Indian cultural mosaic. Despite having such a diversity of regions and a profusion of languages India has managed to infuse a sense of belonging into each of these re gions/regions/cultures or linguistic groups, without either obliterating them or letting them over run the basic Indian spirit. Thus we have Indian mus ms or Indian chr tians, but not a Mus m India or a Chr tian India. We have Indian Tamils, Indian Maharashtrians and Indian Bengalis, but not a Tamil India,Maratha India or a Bangla India. India has thus managed to be more than just a sum of all parts and it is this core inclusivism and this is what I like the most about Indian culture.
自古以来,印度次大陆包容和吸收了不同的哲学流派和不同种族的人民,并设法将他们逐个变为同一印度意识或民族精神的一部分。除了包括和享乐主义在内的各种印度教流派之外,印度还接纳和接受了许多其他的,如耆那教、、琐罗亚斯德教、犹太教、ysl教、锡克教和,并将它们编织进了印度文化。尽管拥有如此多的地区和丰富的语言,印度还是成功地将一种归属感注入了这些/地区/文化或语言群体中,既没有消它们,也没有让它们凌驾于印度的基本精神之上。因此我们有印度或印度基督徒,但不是印度或基督徒印度。我们有印度泰米尔人、印度马哈拉施特拉人和印度孟加拉人,但没有泰米尔人、马拉地人或孟加拉人。因此,印度已经超越了所有部分的总和,这就是包容主义的核心,这也是我最喜欢印度文化的地方。
Karen Ma
Karen Ma, Journalist/writer based 5 plus years in India, wre many pieces about India.
To me, I'm most impressed with how many Indians are able to maintain a sense of grace and peacefulness with life, and they don't place money as their number one priority in life. Instead, they have a richer, healthier spiritual life, which seems to make them a lot happier than many I've come across.
对我来说,最让我印象深刻的是,有多少印度人能够在生活中保持一种优雅与平和的感觉,而且他们并不把钱放在生活的第一位。相反,他们拥有更丰富、更健康的精神生活,这似乎让他们比我遇到的许多更快乐。
During my five years stay in India, I met a lot of people, including many who were very poor. And even though some of them would beg for money, they had a certain gracefulness about them, especially the women. Also, I met people who rather take time off to attend a ceremony at a temple, instead of pushing for more work hours so they could make more money. Or rush out to negotiate a business deal. Of course there were also those who are corrupt or love money. Still, my sense is that many more people place re gion and family at a much higher place than money. This is a very refreshing surprise to me, especially coming from .
在印度的五年里,我遇到了很多人,包括很多非常贫穷的人。虽然他们中的一些人会乞求钱财,但他们有一种优雅的气质,尤其是女人。此外,我还遇到一些人,他们宁愿请假去寺庙参加一个仪式,而不是争取更多的工作时间,赚更多的钱。或者急着出去谈生意。当然,也有一些人或者爱钱。不过,我的感觉是,更多的人把和家庭放在比金钱更高的位置。这对我来说是一个令人耳目一新的惊喜,尤其是我来自。
In , many now are only focused on one thing and one thing only, and that's making money, to the exclusion of raising kids and attending the needs of ailing parents, or kee peace with other family members, etc. Money is seen as the only God there is that people would drive their parents out of the house in order to secure more money. In the rural parts of , there're so many of the so-called left-behind kids because parents, lured by the promise of money, leave them behind, sometimes with relatives, sometimes without, and these kids often get into serious trouble, being taken advantage of, or even get murdered. used to honor family above all else, but what has happened now? It seems many of us have lost our moral compass. I know this is a stage, that many are going through a strange stage, not having had the opportunities to make money before or to live a better life. Yet in the absence of any fa th and ideological guidance, so many people are lost.
在,许多现在只专注于一件事,只有一件事,这就是赚钱,不考虑抚养孩子,照顾生病的父母,或与其他家庭成员保持和平等。钱被视为唯一的上帝,他们把父母赶出房子,获得更多的钱。在的农村地区,有很多所谓的留守儿童,因为父母在金钱的诱惑下,把他们抛在身后,有时和亲戚呆在一起,有时没有,这些孩子经常陷入严重的麻烦中,被利用,甚至被谋杀。过去把家庭看得比什么都重要,但现在发生了什么?我们中的许多人似乎已经失去了道德指南针。我知道这是一个阶段,许多正在经历一个奇怪的阶段,以前没有机会赚钱,也没有机会过上更好的生活。然而,在缺乏任何和意识形态指导的情况下,许多人迷失了方向。
may be getting richer, but at what cost? We seem to have lost so much more in the process.
可能越来越富有,但代价是什么呢?在这个过程中,我们似乎失去了更多。
Awdhesh Singh, Director AwdheshAcademy.com, Author & Speaker, IITIan, IRS
The greatest thing about Indian culture is its ability of synthesis.
印度文化最大的优点是它的合成能力。
Indians are great in assimilating different cultures and values almost effortlessly.
印度人很善于毫不费力地吸收不同的文化和价值观。
You can find all the cultures of world present in India.
你可以在印度找到世界上所有的文化。
You can still find millions of women who are living under veils (ghughat) and totally dependent on their parents and husbands.
你可以发现数以百万计的妇女仍然生活在面纱之下,完全依赖父母和丈夫。
You can also find women heading top companies, becoming Chief Ministers and even Prime Minister of India.
你也可以看到女性领导着顶级公司,成为首席部长,甚至是印度总理。
You can find people following thousands of year old rituals during birth, marriage and death ceremony.
你可以发现人们在出生、结婚和死亡仪式上遵循着数千年的古老仪式。
You can also find people following no rituals and going for courts marriages with the approval of their re gious parents and traditional society.
你也可以发现人们不遵守任何仪式,在父母和传统社会的同意下,去法院结婚。
You can find extreme casteism and communalism in Indian society.
你可以在印度社会中找到极端的种姓制和。
You can also find the same Indians voting for Gandhi family which had so much of interming of Hindu, Chr tian (including Italian) and Parsi blood that no one knows the caste and re gion of this family.
你也可以看到同样的印度人投票给甘地家族,他们融汇了印度教徒、基督徒(包括意大利人)和帕西人的血脉,以至于没有人知道这个家族的种姓和。
You can find re gion playing such a critical role in ions and social interactions; and yet three (Mus m) Khans ruling the Bollywood for almost three decades.
你会发现在和社会交往中扮演着非常重要的角色;然而三个()可汗称霸了宝莱坞近三十年的时间。
India is a country which gives you an opportunity to be yourself and live your life in your way.
印度是一个让你有机会做你自己,用你自己的方式生活的国家。
You are respected if you follow all the traditions.
如果你遵循所有的传统,你会受到尊重。
You are respected if you break all the traditions.
如果你打破了所有的传统,你会受到尊重。
You can't define Indian-ness as Indians have no defined identity.
你不能把印度人定义为没有明确身份的印度人。
They are malleable like gold and free flowing like the water of Ganges.
它们像金子一样可塑,像恒河水一样自由流动。
Their flebility provides them immense capacity to mould into any situation, any cultures just like water can change its shape to fit into any vessel.
它们的灵活性为它们提供了巨大的能力去适应任何环境,任何文化,就像水可以改变形状去适应任何容器一样。
Shailendra Kumar, I have no special TALENT. I am only passionately CURIOUS...!
Manners and the way of communicating with one another are very essential components of the Indian culture. Even though India has taken modern means of living, developed their lifestyles, changed the way of clothing, the way of eating.
礼仪和沟通方式是印度文化的重要组成部分。尽管印度采用了现代的生活方式,发展了他们的生活方式,改变了服装和饮食方式。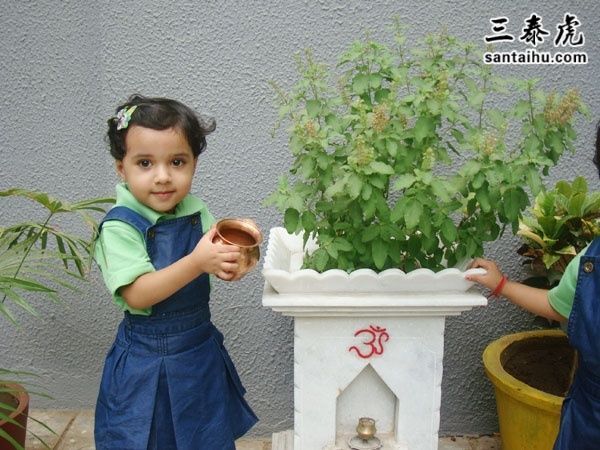 Indian tradition is rich in values and disciples that rise above by generations automatically. Here is a custom to respect elders and touch their feet as to request their blessings.
印度的传统有丰富的价值观和信徒,这些价值观和信徒是几代人自发形成的。这里有一个俗,尊敬长者,触摸他们的脚,请求他们的祝福。
Indians all over the world are known for their hospitality and high level of patience. An Indians value is all about living life with a passion and observing the fa th that there is one god esting even with so many re gions.
世界各地的印度人以好客和高度的耐心著称。印度人的价值观就是充满激情地生活,并坚信即使有那么多的,也有一个神存在。
Pankaj
There are a lot of things which are super and are nowhere but in Indian Culture.
在印度文化中,有很多东西特别优秀,而且无处不在。
The best thing is respecting elders.
尊敬长者是最好的事情
Respect is the best thing in indian culture where you'll understand the true value of Indian Culture.
尊重是印度文化中最好的东西,在那里你会了解印度文化的真正价值。
1. GrandDaughter respecting here grandpa
孙女尊重爷爷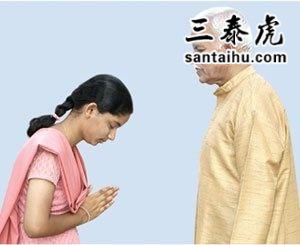 2. Respect in function
尊重仪式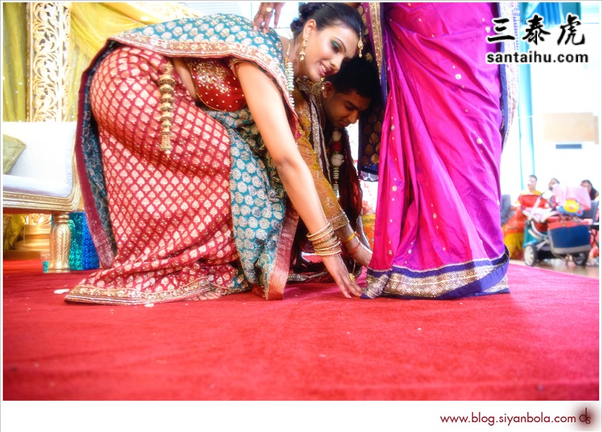 3. Respecting mother
尊重妈妈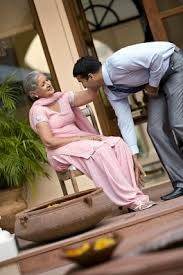 4. The Prime Minister is no Different
总理也不例外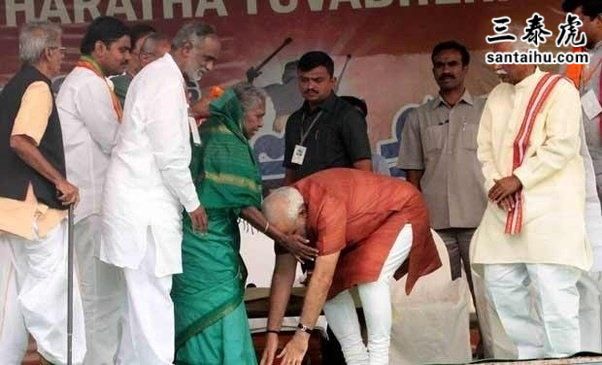 Sandy Praharsha, Medical Doctor with Interest in Global Health
My perspective is somewhat different. The term "Indian Culture" is very vague and obscure. India has around 22 offi al languages and some thousands more unoffi al languages and they're different in every sense of the word, bet it the script, language,grammer etc. Hence, each state has it's own identity,culture,tradition and so forth.
我的观点有些不同。"印度文化"一词是非常模糊隐晦的。印度大约有22种官方语言,还有几千种非官方语言,它们在文字、语言、语法等等各自意义上都是不同的。因此,每个邦都有自己的身份、文化、传统等等。
What surprises me the most is that there are certain traits among us which are quintessentially Indian.
最让我惊讶的是,我们身上有一些典型的印度人的特质。
1. Re gion: Indians take their re gion seriously and at the same time, tolerant of other re gions as well.
1、:印度人认真对待他们的,同时也容忍其他。
2. Food: Indians love their food. Indian cuisine, just like it's culture, it varies from each state and it's zing. No wonder the cuisine is world renowned.
2、食物:印度人喜欢他们的食物。印度菜,就像它的文化一样,每个邦都不一样,非常棒。怪不得印度菜闻名世界。
3. Movies: Indians love their movies, and Bollywood doesn't represent the entire country. There are a lot of regional film Industries and India and some of them give Bollywood a run for it's money.
3、电影:印度人喜欢他们的电影,宝莱坞并不代表整个国家。印度有很多地区性的电影产业,其中一些给宝莱坞带来了竞争。
4. Weddings: If there is one thing Indians love to splurge money on, It's the wedding. The food,culture, rituals differ again between each state, but the extravaganza and the flamboyance is the same.
4、婚礼:如果说有一件事是印度人喜欢为之挥霍金钱的,那就是婚礼。每个邦的饮食、文化、仪式又各不相同,但却一样奢华和华丽。
5. Cricket: It's a cricket obsessed country. The good part is, the craze mellowed down recently and the popularity for other sports like soccer,Badminton,Kabaddi etc are rising.
5、板球:这是一个痴迷于板球的国家。好的一面是,最近这股热潮逐渐降温,足球、羽球、卡巴迪等其他运动的人气也在上升。
6. Family: Indians give importance to family bonds and values seriously. Infact, it's so serious that it sometimes leads to Honour killings.
6、家庭:印度人非常重视家庭纽带和价值观。事实上,它是如此重要,以至于有时会导致荣誉谋杀。
7. Are you a doctor/Engineer(IT)/IAS: These are the most popular career routes Indians are obsessed about. Although new fields are pop up recently, we've a long way to go.
7、你是医生/工程师吗?这些是印度人最热衷的职业。虽然最近新油田拔地而起,但我们还有很长的路要走。
8. Girl: I want to marry an NRI, settle down Abroad
Guy: Hey, where is the Dowry?
Thankfully, this shit's changing these days and the young generation is into dating apps.
8、女孩:我想和一个侨胞结婚,在国外定居
男:嘿,嫁妆呢?
值得庆幸的是,如今这种糟糕的情况正在改变,年轻一代开始使用约会应用。
9. Caste: Well, need we say more?
9、种姓:我们还需要说更多吗?
10. Bargaining: No one can beat us on this.
10、讨价还价:在这一点上没有人能打败我们。
11.Fairness creams/Fair skin obsession:Models/Actors/Handsome/Beautiful= Fair skin
Well, there's a lot more, but these are some of the common things one would find in India.
11、美白霜/对白皙肤色的迷恋:模特/演员/英俊/漂亮=皮肤白皙
嗯,还有很多,但这些是在印度常见的东西。
Soham Bansal, I am a proud Indian
The zing thing about Indian culture is that it is a melting of different cultures! Let me share with you some examples:
印度文化是不同文化的大熔炉!比如: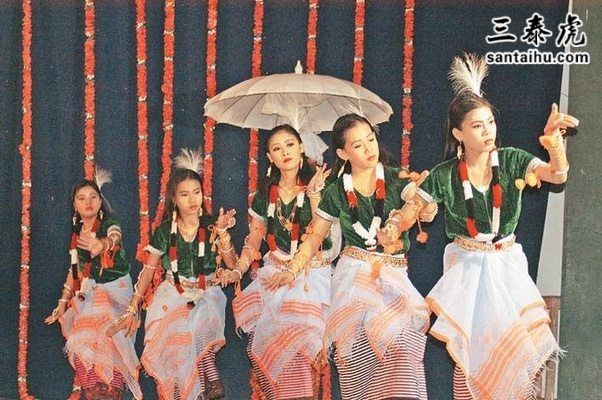 This is Indian culture
这是印度文化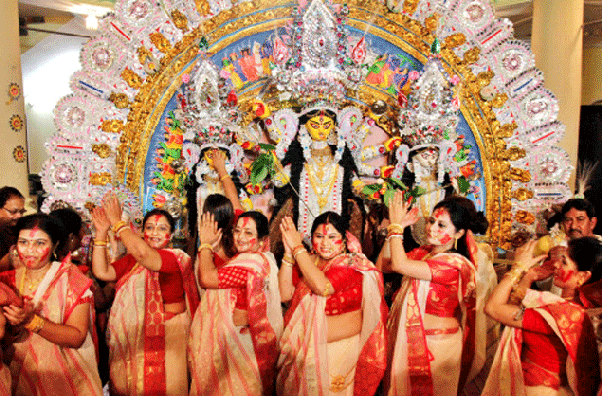 This is Indian culture as well
这也是印度文化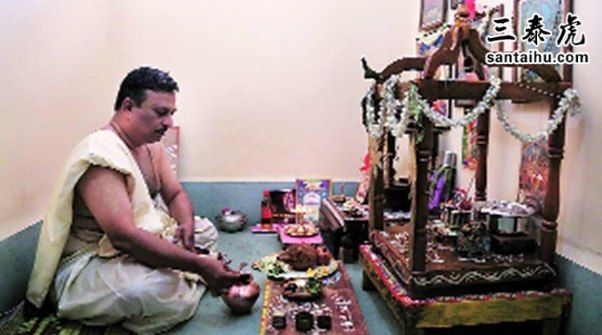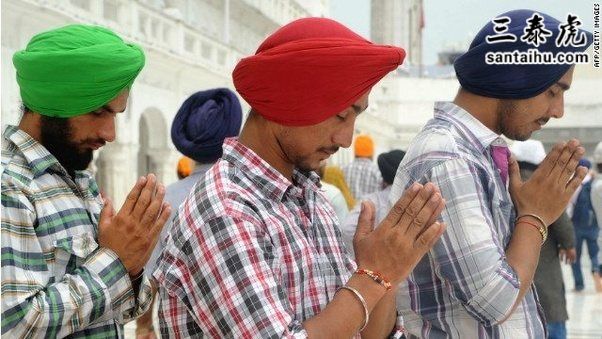 This is also Indian culture too….
这也是印度文化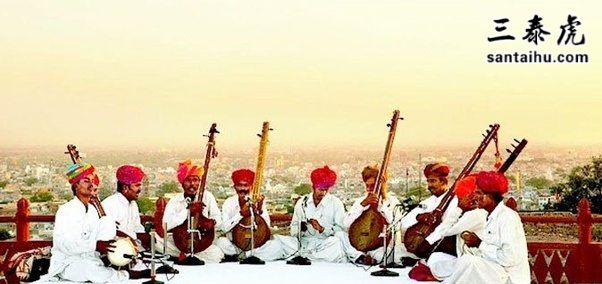 Surajit Roy
Surajit Roy, Indian, traveller, thinker, engineer...
Originally Answered: What is the most zing thing about Indian culture?
最初回答的问题:印度文化最令人惊奇的地方是什么?
I think it is the near-infinite patience Indians have (as a nation)! We will withstand years and years of co ption, horrible go nments, policy paralysis, a mute PM etc. but we will never lose our patience!
我认为这是印度人拥有近乎无限的耐心!我们经得住多年的、可怕的政府、政策瘫痪、沉默的总理等等,但我们永远不会失去耐心!
Have you ever seen Indians coming out and demonstrating en masse for a cause (not led or instigated by a po itical )? The only non-po itical demonstration I have seen in my entire life was the silent marches that happened after 26/11 and after the Nirbhaya in dent.
你有没有见过印度人为了一项事业(不是由政党领导或煽动的)而出来示威?我一生中所见过的唯一一次非示威是26/11事件和尼尔巴娅事件之后的无声。
Mahesh Kt, ex-Indian Air Force
Originally Answered: What do you like the most about Indian culture?
最初回答的问题:你最喜欢印度文化的哪一点?
The Indian culture stands on 3 great pillars - festivals and festivities all round the seasons of the year depicting Ananda (Bliss & Joy), worship of all beings animate and in-animate like stone images, cow, tree, snake etc depicting Chitta (Love & Devotion), joint family sy em depicting Ichha (Will) and Dharma ( Sat- Spiritualism in life) .
印度文化现在有3大支柱——一年四季都有节日和庆典,展现描绘幸福和快乐,崇拜有生命和无生命的万物,比如石头,牛,树,蛇等,展现爱与奉献,几代同堂的大家庭,展现意志力和生命的灵性)。
Mithrej Mithu
Mithrej Mithu, MBA from ICFAI Business School, Hyderabad (2019)
Originally Answered: What is fascinating about Indian culture?
最初回答的问题:印度文化有什么迷人之处?
-Respect to elders
尊重,长老
-Worship nature (even Sun, Moon, etc.)
-崇拜自然(甚至是太阳、月亮等)
-Arranged marriages are high, Divorce cases are low compared to west.
-包办婚姻高,离婚案件低。
-Lot of festivals ranging from Diwali to Christmas as you can see people from many re gions here. Majority being Hindus
-从排灯节到圣诞节,你可以在这里看到来自不同的人们。多数是印度教徒
-Varities of cuisine from Tandoori to Vegetarian
-从烤肉到素食主义者的各种菜肴
-Importance to family members. You can even find 15 people living in a house
-家庭成员的重要性。你甚至会发现15个人同住在一间房子
Tanvi Billawaria
Tanvi Billawaria, pursuing M.B.B.S at G.M.C Jammu
Diversity.
多样性。
This appears to be just a simple everyday word. It is used so frequently in context to our country that we seldom think deep about it.
这似乎只是一个简单的日常用语。它在我们国家的语境中使用得如此频繁,以至于我们很少深入思考它。
I mean just imagine. The moment you imagine a particular state of our country, something comes in your mind. Maybe a person in ethnic clothes or some food or some jewellery. Isn't that zing? And how distinct one thing is from the other. There is even an aroma attached to a culture( I don't know if this is stupid. But I do get it)
我的意思是想象一下。当你想象我们国家的某一特定状态时,你就会想到的一些事情。可能是一个穿着民族服装的人、或者某些食物或者某些珠宝。这简直太神奇了不是吗?它们之间的区别有多大。甚至一种文化都有一种香气(我不知道这是否愚蠢。但我理解)
Indian culture like any culture is deep. But the most beautiful part is that it encompasses so many subcultures in it. That is truly zing.
印度文化和其他文化一样是深厚的。但最美妙的是它包含了很多亚文化。这是真正了不起的。
Cheryl Cross, Visitor to India, 10+years creating art that comments on human behaviour
I find the combination of acceptance of the way life goes and the Indian resourceful and inquisitive attitude incredibly impressive. For me these seemingly opposites actually mesh to create the distinct 'only in India' stand out cultural style that is of course topped off with their readiness to share a smile.
我发现接受生活的方式和印度人足智多谋和好奇的态度的组合令人难以置信的印象深刻。对我来说,这些看似对立的东西实际上融合在一起,创造出了独特的"只有在印度才能看到的事",突显了他们的文化风格,当然,他们也乐于分享微笑。
Zora Vasulinova, knowing myself and the humankind better by comparing Indian culture with mine
The current crazy pace of the changes it tries to take in from other cultures. It is incredibly dynamic to my sight.
它试图从其他文化中吸收疯狂变化的步伐。在我看来,它难以置信的充满活力。
Especially the young generation is well connected to outside world and don't seem to see borders as an issue in getting to know how are things elsewhere.
特别是年轻一代与外界的连接很顺畅,他们似乎不把国界视为了解其他地方情况的阻碍。
Hithesh Haridas, B.Math from Indian Statistical Institute, Bangalore (2020)
Originally Answered: What do you like the most about Indian culture?
最初回答的问题:你最喜欢印度文化的哪一点?
Hospitality, especially by elder women.
好客,尤其是年长的妇女。
Give them a slight hint (unintentionally) that you are hungry or tired and they'll rush to the cupboard or kitchen without your consent.
给他们一点暗示(无意中),告诉他们你饿了或累了,他们会不问你的意见就冲进橱柜或厨房。