AMOD (BHARUCH): Scoffing at the critics of the Ahmedabad-Mumbai bullet train, Prime Minister Narendra Modi on Sunday advised Congress and other opponents of the project to continue using 'bullock cart' for travelling.
Speaking at a rally in Amod near Bharuch from where the bullet train will pass, PM Modi said the Rs 1-lakh-crore project being implemented with a soft loan from Japan would create a huge number of jobs besides making travel faster. "Those opposing the bullet train are free to roam around in bullock cart. We will work as per our pential, you can do as per yours," he said, ridiculing Congress.
PM said Congress was criticising the project because it had failed to implement it after making a big announcement. "Dr Manmohan Singh had announced the project in Delhi in 2012. But his go nment was unable to negotiate with Japan for a soft loan as they couldn't afford it. But when BJP came to power, we got the loan almost for free and even started the work," he said. He said a large number of youths from Gujarat will get free technical and scientific knowledge from Japan at the special training centre set up in Vadodara for the bullet train.
Dubbing Congress as anti-development, PM Modi said, "My only problem with Congress is that the is raising objections to development projects just because they announced (them) but couldn't ex te. You can oppose BJP, but why stoop to such a low level that you are opposing development of the country."
"The massive quantity of cement and iron to be used for making the tracks and other infrastructure will be sourced locally. This will result in more cement and iron factories coming up and ultimately result in youths getting jobs. Labourers will also get work," he said.
The Prime Minister said the job generating pential of the bullet train project can be gauged from the fact that investment in this project is four times that of Petroleum, Chemicals and Petrochemicals Investment Region (PCPIR) in Dahej that has already created job opportunities for a large number of people.
印度总理莫迪12月3日针对该国反对党对于动车项目的反对声音发话,他表示,那些反对高铁项目的人可以"继续靠牛车出行"。
印度首条高铁将连接艾哈迈达巴德至孟买。莫迪当天是在巴鲁奇附近的阿莫德参加群众集会时发表该言论的。建成后的动车将会从巴鲁奇经过。莫迪表示,该项目将会得到来自日本的软贷援助,建成通车后,在加速当地旅游发展的同时也将创造大量就业。他还揶揄反对建造该高铁项目的国大党人士隔空传话说:"那些反对该项目的人可以选择坐牛车出行。"
莫迪还表示,国大党之所以反对该项目是因为他们之前做出了承诺却最终没有付诸行动。"辛格政府早在2012年就宣布了该项目,但是由于前任政府并没有就软贷问题与日本谈拢,所以这个项目没有获得实施。但是当我们人民党上台执政后,我们得到了日方接近零利息的贷款,该项目的相关工作随即展开。"莫迪表示。
印度首个高铁项目于今年正式动工,这项全长505公里的项目预计将于2023年竣工。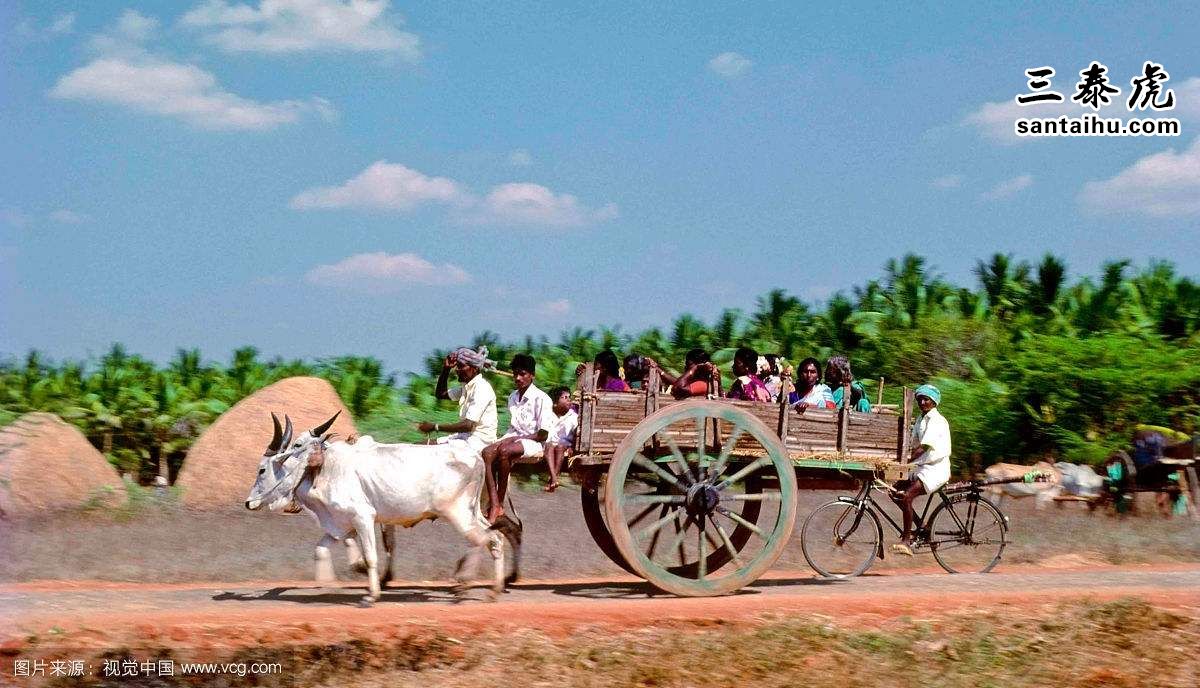 印度时报网贴翻译:
Rajat Malhotra
355
Rajat Malhotra - 5 days ago
What an irresponsible comment by the head of a country. He keeps stoo low
一国首脑,居然发表如此不负责任的言论。
Vikas Olikonda
316
Vikas Olikonda - 5 days ago
Ha Ha.. There are many things between "Bull"ock Cart and "Bull"et Train..
哈哈,牛车("Bull"ock Cart)和高铁("Bull"et Train)区别很大哦
Feku On Steroids
7346
Feku On Steroids - Bhaktanchal - 5 days ago
FEKU!!! There are flights if you dont know!!! ð
可以坐飞机啊!
joseph kuruvilla
101
Joseph Kuruvilla - 5 days ago
Rected pm , no one is ag inst bullet train but there is lot more to do in the esting rail sy em before introducing bullet train. Am sure all of know that !!!
尊敬的总理啊,其实没人反对高铁,只不过现有铁路系统还需要大量改善,以后再引进高铁不迟啊。
Bharath Reddy
1404
Bharath Reddy - 5 days ago
BJP leaders will get a good cut out of the soft loan from Japan. So please support the Bullet train
人民党领导人能从日本的低息贷款中拿到可观回扣的。
所以,请大家支持修高铁
来源:三泰虎 http://www.santaihu.com/43924.html

Raguvaran AB
Hey Mr Modi , who cares about bullet trains ? First control the smog in Delhi and build toilets as open defection is rampant before thinking about bullet trains
嘿,莫迪先生啊,谁会在意高铁啊?
先控制德里的雾霾吧。
还有该大力修建厕所,现在的户外方便太普遍了,以后再考虑修高铁
Yaser Sayed
114
Yaser Sayed - 5 days ago
First make sure that the current trains run on time and then talk about bullet train or even a rocket train.
先确保当前现有火车准时运行,然后再修高铁,甚至造火箭列车都行
Avs Giri
1135
Avs - 5 days ago
Already most trains run like bullock carts..first streamline esting trains used by common man ..Affluent rich r using flightz .no need of bullet trains
印度大多数火车本来就跑出牛车速度
先理清老百姓坐的普通火车吧,有钱人可以去坐飞机。
没必要修高铁