In which country are Indians respected the most?
印度人在哪个国家最受尊敬?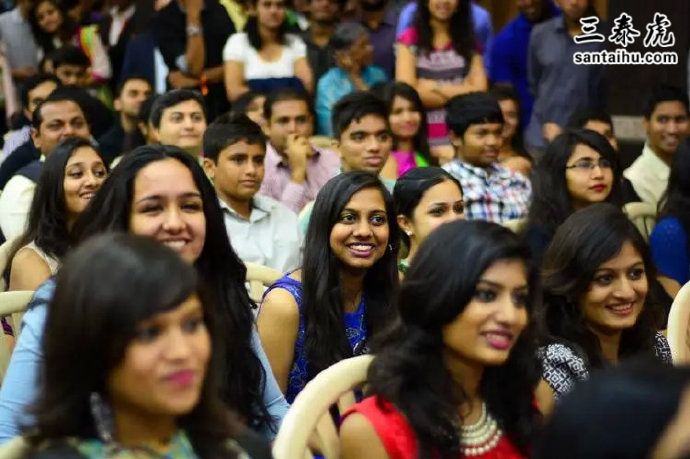 以下是Quora网友的评论:
Jacqueline Simmons
I have traveled to Hong Kong, Macau, Malaysia, Russia, UAE, Czech Republic, Austria, Germany, Belgium, Slovakia. I will answer one by one below. I don't want to stereotype entire population by few interactions.
我去过香港、澳门、马来西亚、俄罗斯、阿联酋、捷克、奥地利、德国、比利时、斯洛伐克。下面我会逐一说明。我不想因为互动不多,对当地人生出刻板印象。
Hong Kong - People are busy in their life. They don't bother about anyone. Whether you're Indian or European or American. They just don't care.
Macau - People are very friendly and humble. They just don't understand English.
Malaysia - They interact with Indians on daily basis. 10% of the Malaysia population is Indian. Lots of Indians travel there. So it's normal for them to see an Indian. They neither respect nor disrespect.
中国香港—香港人的生活节奏很快。他们不关心其他人,管你是印度人、欧洲人还是美国人。他们都不在乎。
中国澳门—澳门人非常友好谦逊,就是听不懂英语。
马来西亚—马来西亚人天天都会和印度人打交道。马来西亚人口种有10%是印度人。很多印度人去马来西亚旅游,所以马来西亚人对印度人就是平常心对待。
Russia - They love India and Indians. Moscow is like Delhi & St Petersburg is like Mumbai. Few of the Moscow people are bit rude, they don't speak English. St Petersburg people are very polite and friendly. Siberian people are the best among all Russians. Also ex-soviet central Asians respect and love India a lot. I found Russia with mixed attitude. In restaurants, waitress have a bad attitude. Drivers and other people are friendly.
UAE - They like Bollywood. They respect India and India-UAE have a good relationship. Many Arabs can understand and speak Hindi.
俄罗斯—俄罗斯人喜欢印度和印度人。莫斯科就像德里,圣彼得堡就像孟买。少数莫斯科人有点小粗鲁,他们不会说英语。圣彼得堡人非常有礼貌,很友好。西伯利亚人是俄罗斯人中最好的。前苏联的中亚人也非常尊重和热爱印度。俄罗斯人的态度很不一样。餐馆里的女服务员往往态度不好。但司机和其他人都很友好。
阿联酋—阿联酋人喜欢宝莱坞。他们尊重印度,印度和阿联酋有着良好的关系。许多阿拉伯人能听懂会说印度语。
Czech Republic - They're friendly towards everyone. Not just India. If you ask them for help, they'll definitely help you.
Slovakia - Most friendliest people I have seen yet. People are sweet and welcoming. Would love to visit again.
Austria - They're not rude. But they're busy in their own lives like Hong Kong.
Germany - They love India and Indians. People have a good sense of humour.
Belgium - Country is full of immigrants. Hardly I could interact with any local. I interacted more with Indians, Pakistanis than any local.
捷克共和国—捷克人对每个人都很友好。不仅仅是对印度。如果你向他们求助,他们肯定会帮助你。
斯洛伐克—斯洛伐克人是我见过的最友好的人。人人都很友好。我希望可以再去一次。
奥地利—奥地利人并不粗鲁,但他们像香港人一样,非常忙。
德国—德国人喜欢印度和印度人,人们很有幽默感。
比利时—比利时有很多移民。我很难接触到当地人。我和印度人、巴基斯坦人的互动比当地人都多。
CjW
I have travelled the world and in general conversation, I have never noted a great deal of respect for Indians. Sometimes it is just down right racism but there are also some reoccurring themes such as:
Indians are dirty
Indians are stingy
Indians cannot be trusted.
To be honest, I have never heard anything positive said about Indians.
我周游过世界,在日常生活中很少享受到别人对印度人的尊重。有时候遇到的是彻头彻尾的种族主义,但有很多说法反复出现:
很肮脏
印度人很吝啬
印度人不可信
老实说,我从来没听过对印度人的正面评价。
Travelchoicehub
India is diverse, with people of all religions, cultures, and backgrounds living harmoniously. This has been the case for centuries and continues to be so even today. As such, it should be no surprise that Indians are respected worldwide. In many countries, Indians are held in high regard due to their culture and values. Regarding formal respect, India has diplomatic relations with most countries on earth, further strengthening its international reputation.
In addition to this, there is also a growing appreciation for Indian art, music, and cuisine, which often leads to increased respect for Indians abroad. One country where Indians are exceptionally well-respected in Singapore. Singaporeans consider India an essential strategic partner in both economics and security matters due to its large population and geographical location at the crossroads of Asia Pacific trade routes. The two countries have signed various agreements, such as free-trade agreements and cultural exchange programs, that provide mutual benefits while fostering greater understanding between both nations' citizens.
印度是非常多元的,各种宗教、文化和背景的人都和谐地生活在一起。几个世纪以来一直如此,如今也依然如此。因此,印度人在全世界受到尊重也就不足为奇了。在很多国家,印度人因其文化和价值观而受到高度重视。印度和世界上大多数国家都建立了外交关系,这进一步加强了印度的国际声誉。
除此之外,印度的艺术、音乐和美食也吸引了越来越多的赞赏,印度人在国外也受到越来越多的尊重。印度人在新加坡特别受尊重。新加坡人认为印度在经济和国防上都是重要的战略伙伴,因为印度人口众多,在地理位置上也处于亚太贸易路线的十字路口。两国签署了各种协议,如自由贸易协定和文化交流项目,在增进两国公民相互了解的同时实现了互利。
Moreover, Singapore's Prime Minister Lee Hsien Loong noted during a visit by then-Prime Minister Narendra Modi in 2018 that "India plays an important role in our foreign policy," thus further highlighting how much Singapore's political elite values India. Another country where Indians are highly respected in Japan, which considers India one of its closest strategic partners thanks mainly to India's position as a leader among emerging markets economies and Japan's influence over vital Asian players such as China or North Korea.
The two countries have close ties, from joint military exercises to bilateral research projects to develop new technologies like renewable energy sources or advanced robotics. Furthermore, Japanese companies like Toyota and Honda have invested heavily in India. At the same time, Indian firms such as Reliance Industries or Tata Group have made considerable investments overseas, too, thus strengthening economic ties between both nations even further.
此外,新加坡总理李显龙在2018年时任总理纳伦德拉·莫迪访问新加坡时指出,"印度在我们的外交政策中发挥着重要作用",这进一步凸显了新加坡政治精英对印度的重视程度。印度人在日本也受到了高度尊重,日本认为印度是其最亲密的战略伙伴之一,因为印度在新兴市场经济体中占据领导地位。
两国关系密切,从联合军事演习到开发可再生能源,再到先进机器人等新技术的双边研究项目。此外,丰田和本田等日本公司在印度投入了大量资金。信实工业或塔塔集团等印度公司也在海外进行了大量投资,从而进一步加强了两国之间的经济联系。
Additionally, there exsts excellent admiration within Japan towards Indian spiritual beliefs, notably Buddhism, which has been practiced officially within the country since 1952, making it one religion among many alongside Shintoism or Christianity. All these factors, coupled with increasing numbers of Japanese studying Hindi, Bollywood movies becoming more popular than ever, and celebrities like Priyanka Chopra Jonas becoming well-known figures, all demonstrate how much respect exsts between both nations today.
In conclusion, although not everyone may show proper deference towards foreigners traveling overseas, India enjoys widespread concern across several parts of the world, especially those mentioned above: Singapore & Japan. People tend to recognize her strengths- indigenous traditions & culture, economic prowess, or spiritual beliefs - making it easier than ever for anyone from India to look abroad for opportunities.
此外,日本国内对印度的宗教信仰非常崇拜,尤其是佛教,1952年后佛教在日本得到正式推广,成了与神道教和基督教并立的众多宗教之一。再加上越来越多的日本人学习印度语,宝莱坞电影比以往任何时候都更受欢迎,普里扬卡·乔普拉·乔纳斯等人成为知名人士,这也表明了今天两国之间的感情。
总而言之,虽然不是每个人都会尊重外国游客,但印度在世界各地都受到广泛关注,尤其是上文提到的新加坡和日本。人们愿意承认印度的优点—传统和文化、经济实力和精神信仰—印度人因此也比以往任何时候都更容易在国外寻找机会。
Politics & Economic
It is difficult to determine which country respects Indians the most as respect is subjective and varies depending on various factors. However, Indians have a significant presence and are respected in many countries around the world. Some countries with large Indian communities, such as the United States, the United Kingdom, Canada, Australia, and Singapore, have a history of welcoming and integrating Indian immigrants.
Additionally, countries like Japan, Germany, and France also have a growing Indian population and show appreciation for their contributions in various fields. Ultimately, respect for Indians is a result of individual attitudes and behaviors rather than a national policy or sentiment.
哪个国家最尊重印度人,很难说,因为尊重是主观感受,取决于各种因素。但印度人在世界上许多国家都很有存在感,受到当地人的尊重。一些拥有大量印度人社区的国家,如美国、英国、加拿大、澳大利亚和新加坡,都有着长期欢迎印度移民融入当地社会的历史。
日本、德国和法国等国家的印度人口也越来越多,他们对印度人在各个领域的贡献表示赞赏。对印度人的尊重不是国家政策或情绪的结果,而是个人态度和行为的结果。
Olivia Campbell
It's difficult to determine which country respects Indians the most as perceptions of respect can vary depending on a variety of factors including individual experiences, cultural norms, and political and economic conditions.
That being said, India has a very diverse diaspora and Indian people are generally well-respected in many countries around the world. Some countries with large Indian communities, such as the United States, Canada, the United Kingdom, and Australia, have a history of embracing multiculturalism and diversity, and Indian culture and traditions are often celebrated in these places. However, there may also be instances of discrimination or prejudice towards Indians in these countries.
很难说哪个国家最尊重印度人,因为尊重会因个人经历、文化传统、政治立场和经济条件等各种因素而有所不同。
话虽如此,印度拥有非常多样化的海外侨胞,印度人在世界上许多国家都受到尊重。一些拥有大量印度社区的国家,如美国、加拿大、英国和澳大利亚,都有着接纳多元文化和多样性的历史,这些国家经常庆祝印度人的文化和传统。但这些国家也会存在歧视印度人或对印度人抱有偏见的情况。
There are also countries where Indian people are highly respected for their contributions to various fields such as science, technology, medicine, and business. For example, Singapore has a significant Indian population and is known for its strong ties with India in terms of trade and culture. Similarly, countries like UAE, Saudi Arabia, and Qatar have a large number of Indian expatriates who are valued for their skills and expertise in various industries.
Overall, it's important to remember that respect for individuals and communities is a complex issue that cannot be determined by a single factor. Different countries may have different attitudes towards Indian people, and it's important to be aware of cultural differences and potential biases in any new environment.
印度人因为在科学、技术、医学和商业等各个领域的贡献,在某些国家赢得了高度尊重。例如,新加坡目前就有大量的印度人口,与印度在贸易和文化方面有着紧密的联系。同样,阿联酋、沙特阿拉伯和卡塔尔等国也有大量的印度侨民,印度人在各个行业的技能和专业知识受到了极大重视。
总的来说,重要的是要记住,对个人和社区的尊重是一个复杂的问题,不能由单一因素决定。不同的国家可能对印度人有不同的态度,在新环境中体会文化差异和潜在的偏见是很重要的。
Eddie Valentin
Sorry to break your bubble, but lately, Indians are not really having their side of respect from other countries. And thats because, Indians themselves are not behaving properly outside India. And besides, one of the core things when people ask questions like this, it shows that they are forgetting a fundamental rule: If you behave appropriately, any country will respect you at the least…except for USA.
Now, many Indians that I know have a form of inferior complex each time they travel to a different country. This habit of always asking to know which are the countries that respect Indians, reflects the Indian bubble that you have lived. Please step outside of that bubble. I have been to about 15 countries and I can tell you that as long as you behave socially well, you will have no problem at the least. There ARE NO specific countries which gives biased highest respect for Indians. Please STOP with those assumptions.
很抱歉,我得打破你的幻想了,但印度人并没有真的赢得其他国家的尊重,究其原因,原因是印度人自己在国外的行为不够得体。人们会提出此类问题就足以表明他们忘记了一个基本规则:如果你行为得体,除了美国之外,别人都会尊重你。
我认识不少印度人,每次去出国旅行都会有一种自卑情结。我去过大约15个国家,我可以告诉你,只要你行为得体,就不会遇到问题。没有哪个国家会给印度人最高的尊重。别再虚构这类假设了。
Sriranjani Santhanam
Indians are respected most in India, loved most in India. So don't go anywhere else, and if you think I am wrong then also don't go to any other Country. Learn to respect and love You own people and don't try to go to some other Country and complain about respect or love. Nowadays too many such questions . I am starting to like the older day emigrants who went abroad just for money or opportunities.
印度人最受尊重,最受喜爱的地方就在印度。所以也不用出国了,如果你认为我说错了,那你更别出国了。学会尊重和热爱自己的同胞,别又要出国又要抱怨不受尊重没人关爱。如今这种问题怎么这么多。我现在倒是开始欣赏那些为了钱为了机会而出国的老一辈移民了。
Anu Geo
It depends on the individual people , not the county . You can find racist in all countries even in India .Some Indian dont even like people from other states of India itself . So it all depends of the people , How they raised and their mentality .. Hate spreads faster than a virus .
这和个人有关,跟国家没啥关系。每个国家都有种族主义者,印度也有。有些印度人还讨厌其他邦的同胞呢,所以这完全取决于个人,取决于他们的成长方式和心态。仇恨的传播比病毒还快。
Shaik Tahur
Except the country name India everywhere Indians are respected. In India the Indians respect the white people, arab…etc but not Indians comparatively, we feel ourselves as low becasue we are dark in colour and we regard the light skin colour humans.
除了那个名为印度的国家,印度人在所有国家都受到尊重。在印度国内,印度人尊重白人、阿拉伯人等,反而看轻自己的印度同胞。我们觉得自己低人一等,因为印度人肤色深,在我们眼中,只有浅色皮肤的人才能算做人类。