In the past, why did China face ridicule for its inability to manufacture ballpoint pen tips, and why is it still considered a difficult task for only three countries, one of which is China, to achieve commercial viability in producing them?
过去中国为什么会因造不出圆珠笔笔头被嘲笑,现在加工圆珠笔笔头为什么依然是一项艰巨的任务?
以下是Quora网友的评价:
David J Wong
Yup, China could send satellites to space, develop nuclear weapons and create the longest high-speed rail network in the world, but until 2017, apparently couldn't make ballpoints for ballpoint pens. Only Japan and a handful of European countries mastered it.
没错,中国可以将卫星送入太空,研发核武器,修建全球最长的高铁网络,但直到2017年,中国还造不出圆珠笔的笔头,只有日本和少数几个欧洲国家掌握了这项技术。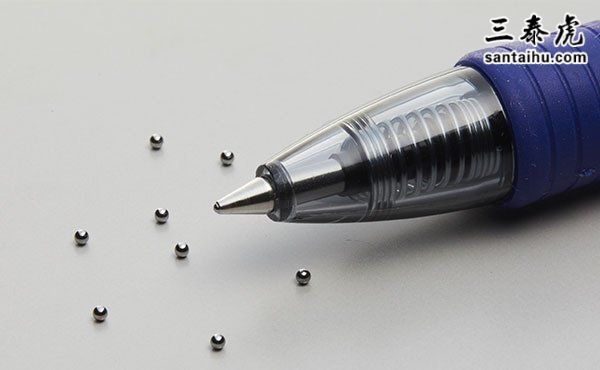 This was due to the advanced metallurgical expertise needed to make sufficiently fine steel for the ballpoints. So for the longest time, Chinese factories relied on imported ballpoints to manufacture pens.
I believe the background to this can be traced back to 2015 when then Premier commented how his writing was "rough" when he used Chinese-made ballpoint pens. For Li, China's failure to manufacture a complete ballpoint pen was an indication of the Chinese economy's weaknesses.
这是圆珠笔笔头的生产需要先进的冶金专业知识来制造优质精钢。因此,在很长一段时间里,中国工厂依赖进口圆珠笔笔头来生产圆珠笔。
问题中提到的情况应该是在2015年,当时的总理说他用中国制造的圆珠笔写字觉得很"艰涩"。他认为中国没办法造出完整的圆珠笔,说明中国经济存在弱点。
His comments caused an uproar in China's pen industry — which (understandably) was not used to being the topic of mainstream political conversation. These pen companies had been happy to manufacture crappy pens. Now they were being told that they had to do more.
Li's comments did spark action, however, and by 2017, China could make entirely domestically-produced ballpoints.
他的言论在中国制笔行业引起了轩然大波—这是可以理解的,因为此前从未成为主流政治对话的话题。这些制笔公司长期满足于生产劣质笔,现在他们被迫行动起来了。
但总理的言论确实引发了行动,到2017年,中国已经实现圆珠笔的完全国产化了。
I guess it was a source for ridicule because mighty China, the factory of the world, couldn't make something as "simple" as the ballpoints that go into a humble ballpoint pen— never mind that there is a level of precision required to make the ballpoints and today only Japan, Switzerland and China can do it.
我猜这就是中国遭人嘲笑的来源,因为作为世界工厂的强大的中国,居然没有能力制造圆珠笔笔芯这样"简单"的东西,但事实是制造圆珠笔笔头需要极高的加工精度,如今也只有日本,瑞士和中国可以做到。
I look at the 100% Chinese ballpoint pen as an example of Chinese innovation and determination, and in recent years, China has caught up to other industrialized nations when it comes to technological advances (something to note in the current chip war).
Today, China is the largest producer of ballpoint pens in the world, with its 40 billion (yes, that's a 'b') pens annually amounting to ~80% of global output.
我认为这是足以反映中国创新能力和决心的例子,也反映了近年来中国是如何在技术进步方面大幅赶超其他工业化国家的(这在当前的芯片战争中值得注意)。
今天,中国已经是全球最大的圆珠笔生产国了,每年的产量高达400亿支,约占全球产量的80%。
China - World Leader.
This is the story of not just the humble ballpoint pen. But also a thing called the hand-torn steel.
China did not just face ridicule but was purposely held back and had to pay a heavy premium . . . until they finally learned on their own how to make the ballpoint pen.
Premier had long lamented that China produced more than half the world's steel but still had to import high grade metal to make decent pens. And making decent All-Chinese pens did not hapen until 2017!!!
这不只是一个不起眼的圆珠笔的故事,还涉及了一种叫做手撕钢的东西。
中国面临嘲笑,被迫高价购买……直到他们最终学会如何自己制作圆珠笔。
中国*一直很遗憾,中国生产了全球一半以上的钢铁,但却要进口优质精钢来造笔。直到2017年,中国才实现了优质笔的完全国产化!
This was the problem: China could not make the high-grade steel and precision machinery required to make the key component of the pens – the metal ball and its casing, only European countries and Japan could do this, reflecting how China was still behind in high-end manufacutring. Like in so many advanced fields, its a monopoly technology that the U.S., Europe and Japan had deliberately kept China.from acquiring.
But a Chinese team finally cracked the code in 2017 after 711 tries.
这就是问题所在:中国没有能力生产制笔的关键部件—金属滚珠及外壳—所需的高级钢铁和精密机械,只有欧洲国家和日本能做到,这说明中国在高端制造业方面仍然落后。和许多先进领域一样,这是一种垄断技术,美国、欧洲和日本故意阻止中国接触学习。
2017年,一个中国团队在经过711次尝试后终于成功破解了密码。
And in 2019, China did one better, they're now the only country in the world to be able to produce in commerical scale hand-torn stell at a thickess of from 0.02 mm to 0.015 mm (about a third of the thickness of a human hair).
The cost differential? The price of a ton of conventional sheet steel is 20,000 yuan (about US$2,800); for 0.015mm thickness stainless steel, 2 million yuan (about US$280,000) or a multiple of 100.
2019年,中国更进一步了,他们现在已经是世界上唯一一个能够量产从0.02毫米到0.015毫米(大约是人类头发厚度的三分之一)的手撕钢的国家。
成本差异有多大?普通钢板的价格是每吨2万元(约2800美元);0.015毫米厚度的不锈钢价格高达200万元人民币(约28万美元)。
It's utility? It's used by Huawei foldable smartphones as well as essential components in a broad range of vital industries such as aerospace (combustion chambers, turbine discs and seals for jet engines), military (weapons and equipment such as missiles and firearms), automobiles (engines, chasis and car bodies), and new energy (solar panels and lithium ion batteries.
The table is now turned. China has just announced its ban of sales of hand torn steel to the U.S. and Europe,.
Of course, China continues to be the world's largest producer of ballpoint pens - about 80% at 40 billions annually.
用途呢?华为可折叠智能手机以及航空航天(喷气发动机的燃烧室、涡轮盘和密封件)、军事(导弹和火器等武器和设备)、汽车(发动机、底盘和车体)和新能源(太阳能电池板和锂离子电池)等广泛重要行业的基本组件都会用到这种材料。
现在局势发生了变化。中国刚刚宣布禁止向美国和欧洲销售手工撕裂钢。
当然,中国仍然是全球最大的圆珠笔生产国—每年产量400亿支,约占80%。
Siva Sai Vinnakota
Hey there, great question! Let's dive into the fascinating world of ballpoint pen tips and China's journey in manufacturing them. Back in the day, China faced some ridicule because it struggled to produce high-quality ballpoint pen tips. The ridicule mainly stemmed from the fact that China was known for its manufacturing prowess, and yet something as seemingly simple as pen tips became a challenge. It was a bit like a star athlete stumbling during warm-up exercises. People expected China to ace it, but there were hiccups.
这是个好问题!不如我们一起去圆珠笔头的迷人世界看看,见证中国制造圆珠笔头的进程吧。过去,中国造不出高质量的圆珠笔头,惹人嘲笑。这主要是源于一个事实:中国以强大的制造能力而闻名,却被圆珠笔头这种看似简单的东西难住了。这就有点像明星运动员竟然在热身时摔倒。人们以为中国能在这场竞赛中取得好成绩,但却出了问题。
Now, as for why it's still considered a tough nut to crack, well, manufacturing these tiny tips is a lot more complex than it appears. You see, a ballpoint pen tip needs to have a precise diameter, be sturdy enough not to break while writing, and yet smooth enough to provide a frictionless writing experience. Achieving this balance is no easy feat, and it requires advanced metallurgical techniques, which only a handful of countries have mastered. China has come a long way since those early struggles and is one of the few nations that can produce them at scale. But the competition is fierce, and maintaining consistent quality while kee production costs low remains a challenge. It's like trying to balance on a tightrope in a storm; you're doing well if you stay on, but it's precarious!
现在,至于为什么仍是一个难以破解的难题,嗯,这种微小笔尖的生产比看起来要复杂得多。你看,圆珠笔的笔头需要精度很高的直径,还要足够坚固,在写作时不会折断,但又要足够光滑,给人丝滑的写作体验。
实现这种平衡并非易事,需要先进的冶金技术,只有少数几个国家掌握了这种技术。中国已经取得了长足的进步,是少数几个能够大规模生产的国家之一。
但竞争十分激烈,在保持稳定质量的同时压低生产成本仍非易事。这就好比在暴风雨中走钢索;如果你继续下去,你会做得很好,但也十分危险!
So, China's journey with ballpoint pen tips is a tale of perseverance and progress, and it's proof that even in manufacturing, the devil is in the details.
因此,中国研制圆珠笔笔头的过程是一个坚持不懈和不断进步的过程,它证明了在制造业,细节决定成败。
Flyhi Gao
It's quite amusing to see some of the other answers .
Due to the small market size of ballpoint pen tips, despite the lack of technological difficulty, it's simply not profitable, and capital has no interest in entering this industry. Exsting foreign manufacturers can safely profit from this industry in a globalized context.
我看到了有些答案,很有意思。
由于圆珠笔笔头市场规模小,虽然技术难度不高,但盈利能力也不大,资本也没有兴趣进入这个行业。在全球化背景下,现有的外国制造商可以从这个行业中稳定获利。
But there are always those who fabricate stories about China's inability to produce such items. As a result, In response to a political assignment, a Chinese iron company produced a batch of steel and used it to manufacture ballpoint pen tips, which could supply the entire world for decades. and the supply chain undergoes a reshuffling.
I've also seen similar propaganda regarding items like lighter flints, artificial blood vessels, and so on.
但总有些人编造中国无法生产这些产品的谎言。结果,为了完成一项政治任务,一家中国钢铁公司生产了一批钢铁,用它们制造了可供全世界使用几十年的圆珠笔笔头。
我还看到过其他类似的宣传,比如打火机、人造血管等。
Richard Wang
This is now seen as a joke in China. This is a foreign myth advocated by public opinion agitators supported by countries those are hostile to China, and it has now been shattered, and it is very unsightly.
这在中国已经是一个笑话了。这是对中国抱有敌意的国家支持的舆论,煽动者所鼓吹的外国神话现在已经被粉碎了,非常难堪。
I have talked to people in the Chinese steel industry about this before, and they all laughed happily. At that time, this matter was assigned to a state-owned steel plant for smelting, but it made the operators of this steel plant very difficult because the quantity of this material was too small. The blast furnaces of domestic steel enterprises in China start with hundreds of tons, and it is not surprising that blast furnaces with a daily output of tens of thousands of tons of molten steel. Finally, the steel plant found the smallest blast furnace they could find and produced a furnace of this type of steel. However, the smallest blast furnace, producing 60 tons of this steel in this furnace.
我曾经和中国钢铁行业人士谈过这个问题,他们听我说完都大笑不已。当时,国家将这个任务分配给一家国有钢铁厂,但这种材料的数量实在太少,难倒了这家钢铁厂的操作人员。中国钢铁企业的高炉都是几百吨级别的,日产量上万吨的高炉都不足为奇。最后,钢铁厂找到了他们最小的高炉,生产了一炉。但即便是最小的高炉,一炉的产量也高达60吨。
Everyone knows how big a ball of ball-pen is, so how many balls of ball-pen can be produced from this 60 tons? I'm too lazy to calculate. Let's talk about the impact of the steel produced this time: within two years, half of the foreign steel companies producing this type of steel had to quit, and the remaining half formed a consortium to sue this Chinese steel factory for dum at the WTO.
大家都知道圆珠笔笔头有多大,这60吨钢材可以生产多少个圆珠笔笔头呢?我也懒得计算了。我就说说这次生产的钢铁带来的影响吧:不到两年,生产这类钢铁的外国钢铁公司有一半不得不退出,剩下的一半结盟向WTO起诉这家中国钢铁工厂存在倾销行为。
In fact, the explanation for this matter is very simple: the market demand for this type of steel itself is very small, and the production capacity of some home workshop kind steel enterprises can meet the market needs. I admit that some steel companies can indeed produce such high-quality steel, but after all, there is no significant quality gap. The remarks of those instigators did indeed affect China's top management, causing them to order astate-owned enterprise to conduct a small "experiment", but the result of this small experiment is a thorough reshuffle of the market pattern in this field. This provocative propaganda was ultimately paid for by innocent small businesses who could have quietly made money.
其实对这件事的解释很简单:市场对这类钢材本身的需求非常小,有些家庭作坊式的钢材企业的产能就能够满足市场需求。我承认,一些钢铁企业确实可以生产出这种高质量的钢铁,但质量差距并不会太大。这些煽动言论确实影响了中国,他们下令国有企业进行一个小型"实验",可就是这个小型实验导致了该领域市场彻底洗牌。这种挑衅言论最终让原本可以悄悄赚钱的无辜小企业付出了沉重代价。