Are India's GDP numbers intentionally misleading, suggesting that the country is faking its economic data?
印度的GDP数据是否有意误导,该国经济造假了吧?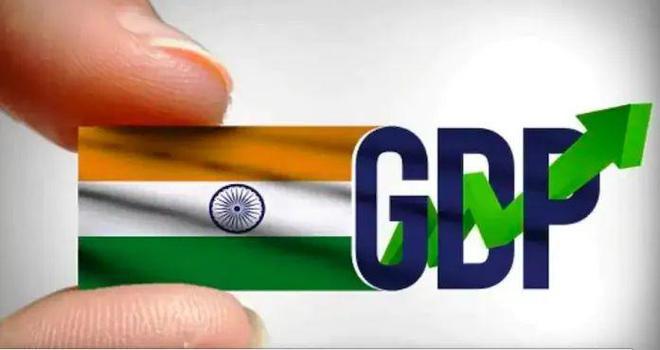 以下是Quora网友的评价:
Kanthaswamy Balasubramaniam
I don't really see GDP numbers too closely
They may fudged be but by very small margins
Say tomorrow we are at $ 4.981 trillion, then it's possible we may fudge to somehow make it appear that we have reached $ 5 Trillion
我对GDP的数据并不是很清楚
他们可能会篡改数据,但差别应该很小
如果明天我们的GDP估值达到4.981万亿美元,那么我们可能会往上调调,让数据达到5万亿美元
The Point is Economic Development can be seen with your own eyes and not on paper
Take UP
I visited UP and traveled to quite a few places
I saw nothing to indicate bountiful prosperity
There was nothing to indicate the hum of a busy growing economy
That's what happens when you don't develop your own populace with good secondary and tertiary education and instead rely on only investments under gun point or unrealistic concessions by the state
关键在于,你可以用自己的眼睛见证经济的发展
以北方邦为例
我去过北方邦的很多地方
我看不到任何富裕的迹象
没有任何迹象能反映出经济增长的活跃氛围
如果没有良好的中等和高等教育来提升民众的素质,只依赖强制性投资或要求国家不切实际的让步时,就会发生这种情况
Now Take Bangalore or Hyderabad or Chennai
They are buzzing with activity and you can see that the economies are doing well
The Problem in India is that a few cities and few hubs are carrying the weight of the entire nation
现在以班加罗尔、海得拉巴或钦奈为例
这些地区的经济活动就非常活跃,你可以直接看到良好的经济表现
印度现在的问题就在于,整个国家的重担都压在少数几个城市和中心肩上
There are 3 Key points in a booming economy
Unemployment is pretty low
Savings are pretty high (>= 36%)
Inflation is typically 50% of RORR
India has neither of the three
Unemployment is way above the target 5%
Gross Savings are 30.20%
RORR is 7% and Inflation is 5.05% which is way above the 3.50% target
That alone tells me there are pending issues that need looking into
繁荣发展的经济有三个重要特点:
失业率很低
储蓄率相当高(>= 36%)
通货膨胀率通常是RORR的50%
印度一点都不满足
失业率远高于5%的目标
总储蓄为30.20%
RORR为7%,通胀为5.05%,远高于3.50%的目标
单单这一点就说明印度还有一问题需要解决
S.K. Mani
If you ignore fibbing by our Political Government who masters of Spin doctorong and rather shamelessly.
India has one of the most robust data collection in the world better than even better developed countries.
There are no tinkering at institional level. There are some errors based on methodology and interpretation.
The system set up P C Mahalonobis is very robust and constantly tinkered and improved.
As some say, lies, damned lies, and Statistics.
如果你无视我们的政府的谎言,他们可是编织谎言的大师,毫无底线。
印度拥有世界上最强大的数据收集体系之一,甚至超过了一些发达国家。
在制度层面没什么问题,但在方法论和解释上可能存在一些纰漏。
该系统是非常强大,而且还在不断修改和改进。
就像一些人说的,全都是谎言,该死的谎言和统计数据。
Vdhay Kumar N
that is what congress claims, I don't know how to calculate GDP but some where I am convinced when I see the ground realities.
India is 3rd in GDP because of 1% super rich - do you find it surprising? there is a huge wealth gap
high unemployment and its growing, india is also growing at 7% average how?
这就是国大党提出来的吧,我不知道如何计算GDP,但当我看到实际情况时,我相信GDP确实存在问题。
印度GDP排名全球第三,因为只占1%的超级富豪—你吃惊吗?印度的贫富差距实在太大了。
失业率一直在高位,而且还在不断上升,就这样印度的平均增长率还能达到7%,这是如何做到的?
Automobiles, telecom, Aviation, construction, Banking etc sectors have collapsed and still India is growing fast.
India's malnourishment is at 30%
汽车、电信、航空、建筑、银行等行业都已崩溃,但印度经济仍在快速增长。
印度民众的营养不良率达到了30%
Krishnamoorthy Ramachandran
There is no need to have a manipulated GDP.The opposition parties would have pounded o it.Now the proof of the pudding is in the eating.Below poverty line people have reduced if not fully made nil.I am not a votary of BJP .BJP seems to be transparent and one can check the data whether it is fudged or doctored.If you have doubt about India's GDP as give by the Finance Ministry/RBI you can check it.Everything is transparent is my opinion.But our opposition parties somehow want to defame the Government and they spread some news like this .Truth will always triumph.
印度没有操纵GDP的必要。其他党派只会强烈反对。贫困线以下人口就算还没有完全消失,也确实在不断减少。我不是人民党的选民。人民党看起来很公正透明,民众可以检查一下数据是否有捏造或篡改的痕迹。如果你对财政部/印度央行公布的GDP数据有疑问,你可以自己去查一下。我们的反对党想诋毁现任政府,所以会散布一些这样的谣言。真理总能战无不胜。
V Navin Balaji Annamalai
OK let me ask the Converse to you, which country do you think had 100% accurate economic data.
No country in the world can measure the economic GDP and Inflation. Do you wanna know why?
It's because of cash. For able to trace the economic growth in a completely command economy itself is difficult because in that economy, sales can be traced due to the amount of production of goods being controlled by govt, but measures like imputed rent, mixed income, self-consumption cannot be accurately calculated.
好,我反过来问问你,你觉得哪个国家能有100%准确的经济数据。
世界上没有哪个国家可以准确测算GDP和通货膨胀的数据。你想知道原因吗?
因为现金。在一个完全的计划经济中,经济增长都很难追踪了,因为在计划经济中,由于政府控制了商品产量,销售额可以追踪,但租金、多种收入、自身消费等指标还是无法准确统计。
Now in a free market economy, only by the tax statement can the government trace goods sold, or they can trace it by asking each and every citizen everyday what did they purchase for the day. Hence government can easily track sales in organized sector, but in unorganized sector the goods are not sold by paying tax and using cash.
Now Imagine in a remote area in India a family consuming their own crop cannot be tracked despite them using the fertilizers by government or tractor bought by them because the crop yield is not known to the government. In some places, the items are sold at unknown price.
但在自由市场经济中,政府只能通过税务报表追踪销售的商品,或者他们也可以询问每个公民每天购买了什么来追踪数据。因此,政府可以很容易地跟踪国营企业的销售情况,但私营企业销售时可能会使用现金,避免纳税。
现在想象一下在印度的偏远地区,一个家庭消费自己耕种的作物,尽管他们使用了政府提供的化肥或自己购买的拖拉机,但他们的经济活动无法跟踪,政府掌握不了作物的产量。这些作物也会被出售,价格一样无从得知。
Example when you bargain with a shopkeeper to get a good, the shopkeeper does not collect GST for it right, he just sells the vegetables for 100/kg from the initial 120/kg. Now the government would not know this transaction at all even if done by UPI because the shopkeeper does not report the same to the government.
Now if the Inflation data collection team asks the above Consumer for the price of vegetables he had bought, he would say 100rs/kg and another man who brought without bargain would say 120rs/kg, Now what would the government do??
当你和店主为了一件商品讨价还价时,店主并没有收取商品和服务税。现在,即使他们在UPI支付平台上完成了这笔交易,政府也根本不知道,因为店主并没有向政府报告这笔交易。
现在,如果调查通胀数据的团队向消费者询问蔬菜的购买价格,消费者A会说100卢比/公斤,而不还价的B会说120卢比/公斤,政府该怎么办?
This can only be arrested when an end to end encrypted CBDC is used instead of cash everywhere, so when you buy vegetables at 100rs then CBDC would report it and the tax authorities can get tax from shopkeeper from the transaction because you cannot hide once the records are digitized. Still this wouldn't be accurate because cash would still be present for black market, if not then newer methods of laundering money would be found because black money can never be zero.
Hence the data for economic growth and inflation are never 100% scientifically accurate and tamper-proof. In fact in India the GDP for organized sector and extrapolate it because it is virtually impossible to collect end to end data accurately.
只有用端到端加密的数字货币代替普遍的现金支付时,才能抓取到这些数据,当你以100卢比的价格购买蔬菜时,数字货币就会上报信息,税务当局就能向店主征收交易税金,因为一旦交易记录实现数字化管理,你就无法隐瞒了。不过,这样做也无法做到完全准确,因为黑市仍然存在现金,甚至还会出现新的洗钱方法,因为黑钱永远不可能完全消失。
因此,经济增长和通胀的数据从来都不可能做到100%科学准确,100%防篡改。事实上,在印度,几乎不可能准确地收集端到端数据。
Hence deviations from reality would be there but they are minimized.
Also if you are insinuating that government has incentive to lie, then yes you would be right, but the problem is that the methodology and data collection results are public, we the public only see the headlines and go away, but government and RBI publishes reports for economic data and if they have to change the economic data then the models must be changed.
因此,肯定会存在一定的偏差,只能尽量减少。
此外,如果你想说政府有说谎的动机,是的,你是对的,但问题是,统计方法和数据收集结果也是公开的,民众只关注头条新闻,不愿意认真看具体内容,但政府和RBI都发布了经济数据报告,如果他们必须篡改经济数据,那么他们也必须同时调整模型。
And these data are submitted to international agencies like credit rating firm like Fitch or organizations like IMF, World Bank. Then they would see the lie and then it would be National PR damage and reputation crusher and investors would leave the country faster than speed of light.
Hence the data given is not tampered but inaccurate to a small degree due to impossibilities.
Cheers
这些数据还会被披露给国际机构,比如信用评级公司惠誉,或者国际货币基金组织,世界银行。他们会发现造假,这会破坏国家公共形象和声誉,导致投资者逃离这个国家。
因此,印度给出的数据不会被篡改,但可能在一定程度上不够准确。
干杯
Kamath
I will ask you a counter question, do you think the international financial agencies are in deep slumber, or the IMF, or the WB, ADB, or any foreign country that has rating agencies that spew out financial data every now and then, be it with malice or for investment purpose, one Hindenburg report made Adani withdraw his public issue, so do you mean to say all of them are kee quiet just supporting fake data please think over dear don't jump to conclusion too soon.
我就问你一个问题吧,你是觉得国际金融机构、国际货币基金组织、世界银行、亚洲开发银行或其他国家都傻了吗,评级机构不时公布金融数据,也许处于恶意的目的,也许出于投资的目的,你的意思是说这些人都为了支持假数据保持沉默吗?亲爱的用点脑子吧,不要着急妄下结论。
Robert Sandridge
Related
Are the current Indian GDP figures reliable?
It is an open secret that India's new gross domestic product series has flummoxed most observers of the Indian economy.
The new numbers seem completely out of sync with other economic indicators such as the revenue growth of listed firms and bank credit growth. Reserve Bank of India governor Raghuram Rajan and the chief economic adviser to the finance ministry Arvind Subramanian have publicly expressed scepticism about the new growth numbers.
印度目前的GDP数据可靠吗?
印度最新的GDP数据令大多数印度经济观察人士感到困惑,这已经是一个公开的秘密了。
最新数据似乎与上市公司收入增长、银行信贷增长等其他经济指标完全不同步。印度储备银行行长拉古拉姆·拉詹和财政部首席经济顾问阿尔温德·萨勃拉曼尼亚都公开表示了对这个数字的怀疑。
The key to understanding what is wrong seems to lie in the manner in which estimates for the private corporate sector were computed by the Central Statistical Office, India's top statistical body. The final methodology adopted by CSO differed significantly from what was agreed upon by a committee it had appointed, which included independent experts.
要搞清楚哪里出了问题,关键似乎在于印度最高统计机构中央统计局对私营企业的估算方式。中央统计局采用的最后方法与它之前任命的一个委员会认同的方法有很大不同,该委员的成员中有一些独立专家。
Prakash Bapat
Related
Why did Modi Govt fake the GDP numbers of India?
This is a pretty complicated matter ?
It may take a very long thesis to put it this way or the other.
It has many important angles to it.
为什么莫迪政府要伪造GDP数据?
这是一个很复杂的问题吗?
这可能要用长篇大论来说明。
有很多重要的角度。
1. The political one
2. The stastical aspect
3. The reliability of the agencies which are delegated the work of calculating it.
4. The last one is wether India will ever become the global growth engine etc.. this can not be faked as other countries also have data . So this aspect not dealt with in this answer.
1. 政治上
2. 统计方面
3. 受托的统计机构是否可靠
4. 最后一点是印度能否成为全球增长引擎等等。这一点可是无法伪造的,因为其他国家也有数据。