How is life for middle class people in India?
印度中产阶级的生活怎么样?
以下是Quora网友的评论:
ChatGPT
Life for middle class people in India can vary greatly depending on factors such as geographic location, occupation, and familial circumstances. Generally speaking, however, the middle class in India is characterized by a relatively stable standard of living, with access to education, healthcare, and basic necessities such as food and shelter. However, many middle class individuals in India still face challenges such as high levels of income inequality, limited job opportunities, and inadequate infrastructure and basic services. Additionally, the cost of living in some major urban centers in India, such as Mumbai and New Delhi, can be quite high, making it difficult for some middle class individuals to make ends meet. Overall, while the middle class in India has seen some improvements in recent years, there are still many challenges that need to be addressed.
印度中产阶级的生活因地理位置、职业和家庭环境等因素而有着很大差异。但总体而言,印度中产阶级的特点是生活水平相对稳定,可以负担教育、医疗保健以及食物和住所等基本必需品。不过印度的许多中产阶级还是面临着诸如收入不平等程度高、就业机会有限、基础设施和基本服务不足等挑战。此外,印度一线城市如孟买和新德里的生活成本相当高,一些中产阶级单身人士可能会入不敷出。总体而言,尽管印度的中产阶级近年来有所改善,但仍面临许多困难。
Stephen Kumar
Middle-class peoples form more than 50% of India's total population. These are the people who always get crushed between rich and poor people. Maxmum middle-class people are there in tension and stress. Till the age of 30 they take the stress of career and after that of family stress. I will mention some points I have noticed which are common in middle-class families.
中产阶级占印度总人口的50%以上。这些人备受富人和穷人的挤压。大多数中产阶级都处于紧张和压力之中。30岁之前,他们背负着事业上的压力,30岁之后又挑起家庭的压力。我来说说我注意到的中产阶级家庭中较为常见的观点。
Stable career is the biggest fear of every middle-class Indian.
They don't rely on the share market or mutual funds rather they will save money in banks.
Engineer and Doctor are the famous professions of every middle-class mother and father.
They live in the past and take the stress of the future.
Business is equal to failure in the middle-class family so the maxmum Indian middle class prefers to do job.
稳定的职业是每个印度中产阶级最大的恐惧。
他们把钱存在银行,不喜欢股票市场或共同基金。
工程师和医生是中产阶级父母的理想职业。
他们活在过去,但又承受未来的压力。
对中产阶级家庭而言,做生意等于失败,所以大多数印度中产阶级更喜欢老老实实上班。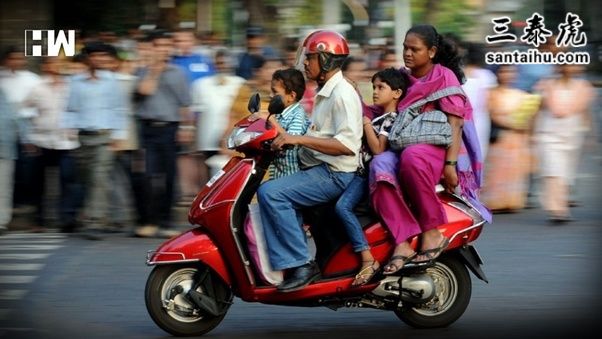 After getting a MNC placement from college they get excited but after 2 years they get depressed.
Lover issue someone leaves their partner due to insufficient money or an unsuccessful career and some people don't get a lover due to not having enough money.
Visiting relative's home is like a family vacation for them.
They always try to do saving for unpredicted future events.
Also they save the majority of the money for children's marriage.
如果大学毕业后能进入跨国公司工作,他们会感到兴奋,但两年后就会变得沮丧。
有些人因为没钱或事业不成而分手,有些人因为没钱找不到男/女朋友。
走亲戚对他们来说就像家庭度假。
他们总是设法为不可预测的未来存钱。
他们还为了孩子的婚姻大量存钱。
These are some basic points that happen in every middle-class family in India. But among all these, they try to keep themselves happy and do hard work for achieving their goal. They try to fulfill all their children's desires by sacrificing their own. I come from a middle-class family and I know the pain.
以上都是每个印度中产阶级家庭都会遇到的基本问题。但他们也会努力让自己快乐,努力工作,实现他们的目标。他们还会牺牲自己的利益来满足孩子的所有愿望。我来自中产阶级家庭,我知道那种痛苦。
Senthil Prabhu Eswarakumar
Living a middle-class life in India can be blessed if you know what you want and once you achieve it, you should live life to the fullest. However, if you're not happy with what you have and constantly chase after more without finding satisfaction, you may end up with nothing at the end of your life.
如果你知道自己想要什么,那么你在印度可以享受中产阶级的生活。但如果你对自己拥有的东西不满意,不断地追求更多,没有满足感,你可能到老也一无所获。
Based on my observation, here are some general characteristics and aspects often associated with middle-class families in India
Emphasis on Education: Education is highly valued in middle-class Indian families. They prioritize providing their children with a good education and often make sacrifices to ensure access to quality schools and educational resources.
Career Aspirations: Middle-class individuals in India often strive for career growth and stability. They work hard to secure stable jobs or pursue professional aspirations that can lead to upward mobility and a better standard of living.
根据我的观察,以下是印度中产阶级家庭的一些普遍特征:
重视教育:印度中产阶级家庭非常重视教育。他们优先考虑为孩子提供良好的教育,并经常做出个人牺牲,把孩子送入优质学校、获得教育资源。
职业抱负:印度的中产阶级总是为职业发展和稳定不停奋斗。他们努力工作,追求稳定的工作,追求职业抱负,从而实现向上流动,过上更好的生活。
Balanced Lifestyle: Middle-class families in India aim for a balanced lifestyle, focusing on family values, personal growth, and quality time spent together. They try to strike a balance between work, family, and personal interests.
Value for Savings: Middle-class families tend to emphasize the importance of savings and financial planning. They aim to build a financial safety net, save for future goals, and invest wisely to secure their family's financial well-being.
平衡的生活方式:印度的中产阶级家庭追求平衡的生活方式,注重家庭价值观、个人成长和共度美好时光。他们努力在工作、家庭和个人兴趣之间取得平衡。
储蓄的价值:中产阶级重视家庭储蓄和财务规划。他们的目标是建立一个财务安全网,为未来储蓄,理智投资,确保家庭的财务健康。
Social and Cultural Participation: Middle-class individuals often actively participate in social and cultural activities within their community. They engage in social events, celebrations, and festivals, fostering a sense of belonging and connection.
Access to Basic Amenities: Middle-class families in India generally have access to basic amenities such as electricity, clean water, and transportation. While not extravagant, they can afford a decent standard of living with access to essential services.
社会和文化参与:中产阶级个人积极参与社区内的社会和文化活动。他们参与社会活动、庆祝活动和节日,培养归属感和人际关系。
基本设施:印度的中产阶级家庭通常可以享用基本的设施,如电力、净水和交通工具。虽然不怎么奢侈,但他们可以负担得起体面的生活水平,并获得基本服务。
Jenny
Life for middle-class people in India can vary depending on various factors such as location, occupation, education, and family size. However, there are some common aspects that can provide an overview of their lifestyle:
印度中产阶级的生活可能因地理位置、职业、教育程度和家庭规模等因素而有所不同。但我们可以通过他们的共同之处来大致了解他们的生活方式:
Economic Stability: The middle class in India typically enjoys a certain level of economic stability, with steady income and access to basic necessities. They are often employed in professional jobs or have small businesses.
Education and Aspirations: Education is highly valued, and middle-class families prioritize providing quality education to their children. They have aspirations for upward mobility and often encourage their children to pursue higher education and secure better opportunities.
经济稳定:印度的中产阶级通常享有一定程度的经济稳定,有稳定的收入。他们通常从事专业工作或经营小企业。
教育及渴望:他们非常重视教育,中产阶级家庭优先考虑为孩子提供优质教育。他们渴望向上流动,经常鼓励他们的孩子接受高等教育,争取把握更好的机会。
Housing: Middle-class families usually live in urban or suburban areas, residing in apartments, townhouses, or independent houses. Access to basic amenities such as clean water, electricity, and sanitation facilities is relatively better compared to lower-income segments.
Lifestyle: The middle class tends to have a modest but comfortable lifestyle. They have access to consumer goods, such as electronics, appliances, and vehicles. They may enjoy recreational activities, dining out occasionally, and cultural events.
住房:中产阶级家庭通常住在城市或郊区,住在公寓、联排别墅或独立住宅中。与低收入人群相比,他们获得清洁水、电和卫生设施等基本设施的情况相对更好。
生活方式:中产阶级喜欢朴素但舒适的生活方式。他们可以能消费得起电子产品、电器和车辆等消费品。他们可能喜欢娱乐活动,偶尔外出就餐,参加文化活动。
Healthcare and Social Welfare: Middle-class individuals usually have access to private healthcare services and health insurance coverage. However, they may still face challenges in accessing quality healthcare in rural areas or in instances of major medical emergencies. Government social welfare programs may not always be accessible to the middle class.
Savings and Investments: The middle class often focuses on savings and investments to secure their future. They may contribute to retirement funds, insurance policies, and investment schemes to build financial stability.
Social Dynamics: Middle-class families tend to maintain social connections within their community and participate in social gatherings, festivals, and celebrations. They may also engage in social and community activities, clubs, and associations.
医疗保健和社会福利:中产阶级通常有能力负担得起私人医疗保健服务和医疗保险。但在农村地区可能还是难以获得医疗服务。政府的社会福利项目可能不会总是对中产阶级开放。
储蓄和投资:中产阶级为了未来,十分重视储蓄和投资。他们会购买退休基金、保险和投资计划,获得财务稳定。
社会活动:中产阶级家庭在社区内会积极保持社会关系,并参加社会聚会、节日和庆祝活动。他们也可能参加社会活动、社区活动、俱乐部和行业协会。
It's important to note that the middle class is diverse and can experience varying degrees of financial security and lifestyle based on individual circumstances. Factors such as rising inflation, income inequality, and economic fluctuations can also influence the middle-class experience in India.
中产阶级也有很大的多样性,可以根据个人情况体验不同的财务安全和生活方式。通货膨胀加剧、收入不平等和经济波动等因素也会影响印度中产阶级。
Aniket Singh
Well I belong to lower middle class family and let me tell you something other than cliches like plastic on remote:
好吧,我属于中下层阶级家庭,我来说点新鲜的:
The hairs my mother and sister loose each day while combing are not thrown or wiped away. Instead, they're saved in a box and sold to a seller each month who gives utensils in return! This is something new to urban masses.
My family is in friendship with an extremely rich family as they keep hel us monetarily. In return, our house is their dum ground for food. If any food product(not expired or rotten) is abundant in their home and they don't wish to throw it and their kids refused to eat 'em, they'll send it to us.
我妈妈和姐姐每天梳头时不会把头发扔掉或扫掉。她们会把头发保存在一个盒子里,每个月卖给一个店家,作为报酬,店家会给她们一些餐具!这对城市人来说应该算是件新鲜事吧。
我家和一个富裕家庭关系不错,他们一直在金钱上帮助我们。作为回报,我家变成他们的食物垃圾站。但凡他们家什么食物很多(但没有过期、没有腐烂),扔掉怕浪费,孩子又不吃,他们就会送给我们。
Kids do advertisements on Facebook. Recently, my Dad made a good friendship with a Bangalore Uncle and he(uncle) has asked my Dad to inform him whenever he comes and give them a chance of South Indian hospitality.
No need of paying digital platforms. Netflix, Amazon Prime, Hotstar nothing. As we've telegram and torrent. Some legends even have pirated version of these apps.
孩子们在脸书上做广告。最近,我爸爸和班加罗尔的一位叔叔处得不错,他(叔叔)让我爸爸来的时候必须通知他,要让我爸享受南印度的热情款待。
无需付费数字平台。Netflix, Amazon Prime, Hotstar什么都没有,有些甚至还有盗版版本。
Teen love birds from middle class families care very less about materialistic beauty but they enjoy chats ,songs, rains, parks etc. instead of pubs, dinner or "rain without clouds".
The fetish of land! My Dad had made me clear one thing. If I'll earn a good amount, I must not go for stocks or mutual funds but buy properties in our village!
中产阶级家庭出身的年轻情侣不太在乎外在美,他们喜欢聊天、唱歌、下雨、公园等,不喜欢酒吧、晚餐。
对土地的迷恋!我爸爸让我明白了一件事。如果我想赚一大笔钱,一定不能购买股票或共同基金,必须在我们村里购买房产!
Khushi PatilMe : please I want these dress can I ?
Parents : bad me le lenge( will take it later )
Me : bad me nhi rhnga ( won't be there later)
Inner Me : bad me MTlB kabhi nhi ( later means never)
Well in middle class family " BAD ME LE LENGE " means they don't wnat to purchase it.
( Well most of the time they do purchase me everything but sometimes I miss my fav dresses)
In middle class families, this 'will take it later ' means days, weeks, months ,sometimes even years or Never
我:我想买这几件裙子,可以吗?
父母:过段时间再买
我:过段时间你们也不会买
我的内心想法:爸妈说这句话的意思就是以后也都不会买
在中产阶级家庭中,"BAD ME LE LENGE"其实就意味着他们不想买。
(大多数情况下他们会给我买想要的任何东西,但有时我真的会心心念着我最喜欢的裙子)
在中产阶级家庭中,"过段时间再买"可能要等几天、几周、几个月,有时甚至是几年后再买,也可能永远也不会买。
Anshu Bharti
My parents often encouraged me to study. When I was in school, it seemed the ultimate goal of life was to study and establish oneself.
Education was the first priority.
My parents never gave me a feeling of having less, neither we had less, still we were middle class. My father is a doctor and was really working hard to give us a good life.
我父母经常鼓励我好好学习。我还在上学的时候,我的生活似乎就是学习和证明自己。
教育是最重要的。
我的父母从来没有让我有过生活拮据的感觉,事实上我们过得也不拮据,我们就是中产阶级。我的父亲是医生,他非常努力地工作就是为了让我们过上了幸福的生活。