India's GDP growth explained: What's the road to becoming world's 3rd largest economy?
印度的GDP增长解释世界第三大经济体的成功之路
India's GDP growth stood at 7.8% for the first quarter of the current fiscal year, which is the fastest pace of growth for the Indian economy in a year. India is the fastest growing major economy in the world and is expected to maintain this title for the coming few years.
So, what's driving India's robust growth? How is the Indian economy managing to do well amidst a major global slowdown? In this week's episode of TOI Business Bytes, Dharmakirti Joshi, Chief Economist at CRISIL Ltd gives detailed insights into India's GDP growth story.
印度本财年第一季度的GDP增长率为7.8%,这是印度经济一年来最快的增长速度。印度是世界上增长最快的主要经济体,在未来几年也有望继续保持这一头衔。
那么,是什么推动了印度的强劲增长呢?在全球经济大幅放缓的情况下,印度经济是如何取得亮眼成绩?在本周的《印度时报商业字节》节目中,CRISIL Ltd的首席经济学家达玛科帝·乔希详细分析了印度的GDP增长情况。
"I think 7.8% growth in the first quarter is likely to be the peak growth this year. After that, I think we'll see a slowdown," he said.
"Beyond that global slowdown is going to intensify. Number two, the 250 basis point rate hike that has been administered since 2022, will have some sobering effect on demand," he said.
"我认为第一季度7.8%的增长率可能是今年的最高增长率,接下来可能会出现经济放缓。"
"除此之外,全球经济放缓也将加剧。第二,自2022年以来实施的250个基点的加息将对需求产生一些冷却影响,"他说。
DK Joshi cautions that the biggest worry for the economy right now is monsoon and its impact on inflation. "August was very deficient and September is expected to be good. But the deficiency is quite large. And particularly given that there are the prices of cereals, pulses, milk, I think these have been high for a much longer time, even before the monsoon set," he said that the overall growth forecast is still maintained at 6%. "And even at this rate, India will be the fastest growing G20 country," he said.
The CRISIL Chief Economist also explains how manufacturing will increase its share in India's GDP in the coming years. However, he notes that the services sector will continue to be a big growth driver as India transitions to a middle income economy.
乔希警告说,目前对经济最大的担忧是季风及其对通胀的影响。他说:"8月份供应不足,预计9月份情况会有所好转。但是缺口还是很大。特别是谷物、豆类和牛奶的价格,这些价格已经在高位维持很久了。"总体增长预测仍维持在6%。他说:"就算按照6%来计算,印度也是20国集团中经济增长速度最快的国家。"
这位CRISIL的首席经济学家还解释了未来几年制造业在印度GDP中的比重将如何提升。但他指出,随着印度向中等收入经济体转型,服务业将继续成为一个重要的增长动力。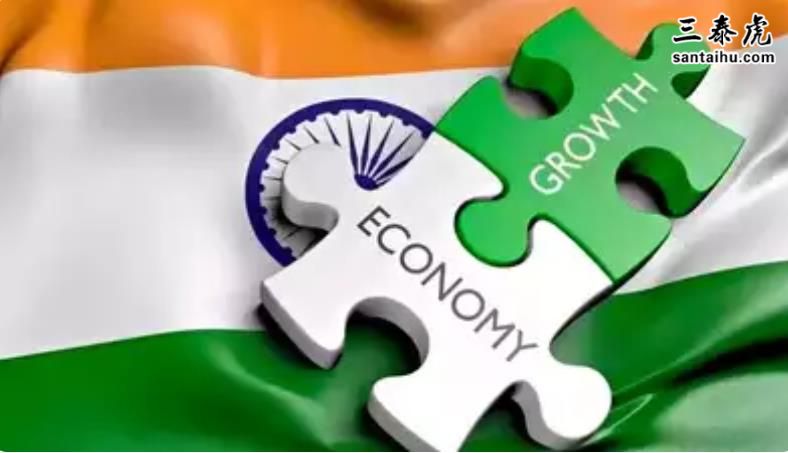 以下是印度时报读者的评论:
• 17 hours ago
It could become the 3rd largest economy but with the highest population. India's per capita income and human development index (HDI) compares to African countries.
印度也许能成为第三大经济体,但同时拥有最大的人口规模。印度的人均收入和人类发展指数和非洲国家差不多。
Sukumar Roy Chowdhury • 17 hours ago
Let's discuss about Bharat's economy. We are on track and by 2027 end Bharat will be the 3rd largest economy in the world in terms of GDP
让我们来讨论一下印度的经济。我们正走在正轨上,到2027年底,印度将成为世界第三大GDP经济体。
• Sukumar Roy Chowdhury • 17 hours ago
In case of change in regime, country will stagnate economically and the leaders fortune grow in turn. Could policies of UPA govt grown the economy from $ 2.03 trillion in 2014 to possible $3.76 trillion (july2023) under severe international turmoil which resulted in the negative/ miniscule growth of large developed economies.
如果政权发生变化,印度经济将停滞不前,领导人的财富反倒大幅增长。在国际动荡导致大型发达经济体负增长的情况下,UPA政府的政策能否将经济从2014年的2.03万亿美元增长到3.76万亿美元(2023年7月)。
User Nair • 21 hours ago
The whole world has acknowledged about India's developments and we are on main track. Hope you will not be upset about this.
全世界都认可印度的发展,我们正走在康庄大道上。希望你们不会因此而焦虑。
Ashok Kumar • Pune • 1 day ago
Number Of Rs 2000 Notes in circulation were 170 CRORES. If we we have to compensate to equate Currency in Circulation to that level HOW MANY NOTES RBI HAVE TO PRINT? For Rs 500 note 850 CRORES NOTES. For Rs 200 notes 1700 Crore notes. CONSIDER cost of printing @Rs 10 per note is spent by RBI HOW MUCH BUSINESS IS GENERATED IN PAPER N PULD CHEMICAL DYES etc sectors.
流通中的2000卢比面值的纸币一共有17亿张。如果我们必须补上这个流通缺口,印度储备银行要印多少钞票?如果是面值500卢比的纸币,需要85亿卢张。如果是面值200卢比的纸币,需要1700亿张。算算印钞成本吧(每张纸币10卢比),印度储备银行得花多少钱,造纸、化学染料等行业揽到了多少业务。
Rajeev Kumar • 1 day ago
Only roads which leads to peace and prosperity is via BJP NDA and Modi........ Kick out INDIA frauds led by Italian invaders.....
通往和平与繁荣的唯一道路是人民党和莫迪的领导........意大利侵略者领导别再骗人了.....
Ashok Kumar • Pune • 1 day ago
Have Modi Govt Changed BASIC CALCULATION FORMULAS than that was used before 2015? Many were murmuring about it.
莫迪政府是否改变了2015年之前的基本计算公式?许多人都在窃窃私语。
Ashok Kumar • Pune • 1 day ago
In May Feku announced Clean Note Policy For Exchange Of Rs 2000 Notes. Citizens started offloading these notes to pay for various things. RESULT was market got SURPLUS SPENDING than usual. This is also major hidden factor associated with GDP Growth. This effect will be visual for one more month too.
5月,莫迪宣布了2000卢比纸币兑换政策。市民们开始抛售这种纸币,购买各种东西。结果导致了短期支出增加。这也是影响GDP增长的主要隐性因素。这个效果最多只能维持一个多月。
• 1 day ago
Excess money printing can increase GDP but causes inflation.. America increased interest rates to lower inflation but Modi wants to look good for next year election so not increasing intrest rates ... This in turn is making everything expensive. BJP dont have educated economist like congress.. Their decision is on Modi marketing not what is good for country and its ppl
过度印钞可以增加GDP,但也会导致通货膨胀。美国提高利率来降低通货膨胀,但莫迪希望拿下明年的选举,所以不愿提高利率…这反过来导致了物价的上涨。人民党没有像国大党那样受过教育的经济学家…他们的决定是为了宣传莫迪,不是为了国家和人民的利益。
mediacv • 1 day ago
in 2014 one US $ 58 now 83 ,average GDP in UPA period 8% now NDA 9 years 4% ,export worse in the history ,in 2015 we changed GDP calculation.The change also switched GDP calculation to using market prices rather than factor costs. to take into account gross value addition in goods and services as well as indirect taxes and subsidies (adding taxes and reducing subsidies).
2014年,1美元兑换58卢比,现在是83卢比,UPA时期的平均GDP增长率是8%,在NDA的 9年间是4%,出口数据跌至史上最差。2015年我们调整了GDP的计算方式,将GDP的计算改为使用市场售价,而非成本,把商品和服务的增值以及间接税和补贴也计算入内。
Truth Digger • Surat • 1 day ago
Bharat will be third largest economy of the world in near future. It will be a big achievement, best of luck.
在不久的将来,印度将成为世界第三大经济体。这将是一个伟大的成就,祝你好运。
Ashok Kumar • Truth Digger • Pune • 1 day ago
2016 Demonetisation, Change In GDP Calculation, 15 years Old Vehicle Scrappage policy n 2023 Clean Note Policy etc are major hidden factors for GDP Growth. Certainly n Naturally India will be 3rd Largest Economy BUT BCOZ of spending capacity for REQUIREMENTS OF 140 CR Population. PARIVARHEEN Feku is not relevant with it
2016年废钞令、GDP计算方式的调整、2023年的15年车龄旧车报废政策、清洁纸币政策等都是GDP增长的主要隐藏因素。当然,印度自然会成为第三大经济体,但原因只是印度14亿人口带动的消费能力。莫迪与此无关。
• Truth Digger • 14 hours ago
Name of the country is India.
这个国家的名字是印度。
Truth Digger • Surat • 1 day ago
The country will be third largest economy of the world very soon and it will be a great achievement.
这个国家很快就会成为世界第三大经济体,这将是一个伟大的成就。
Ashok Kumar • Truth Digger • Pune • 1 day ago
GST Implementation plus Low Price CRude oil purchase are also reasons. FEKU OPPOSED GST BJP OPPOSED UPA DEMONETISATION
商品及服务税的实施以及低价原油采购也都是原因。莫迪反对商品及服务税,人民党反对UPA的废钞令。
Logical Indian • 1 day ago
Indian economy was growing quite fast until 2018. The absolute growth in economy since 2019 is around 3.5% and the growth of 7.8% is due to lower base effect for the last 3 fiscal which is superficial to say the least.
2018年前印度经济一直增长得相当快。自2019年以来,经济的绝对增长率约为3.5%,这次增长率达到7.8%是因为过去3个财政年度的基数效应较低。
Ashok Kumar • Logical Indian • Pune • 1 day ago
Hidden Effect of Exchange Of Rs 2000 Notes like 2016 demonetisation impact. Modi Govt Changed GDP Calculation Methodology in 2015 also matters
这只是2000卢比纸币兑换带来的效果,2016年的废钞令也产生过这种影响。莫迪政府在2015年调整了GDP计算方法,这一点也很重要。
• 1 day ago
we Indians are on fast on the eve of janamashtami hence today's national savings may be spared for the arm forces development.
我们印度人会在克利须那显现节前夕禁食,因此今天的国民储蓄可能会被保留下来用于军队发展。
Vijaykumar • 1 day ago
This government under Modiji lift Bharat to this position.We are seeing so many changes in our life time itself which we never predict.Hats off to our PM and team.
莫迪领导的政府把印度带到了今天的位置。我们看到了许多令我们始料未及的惊喜变化。向我们的总理和团队致敬。
PRAVIN RAO • Bangalore • 1 day ago
Whenever BHARAT achieves spectacular results, other Jokers, will start SULKING and get into depression as if they are MOURNING.
每当印度取得惊人的成绩时,其他小丑就会开始闷闷不乐,陷入沮丧,就像在哀悼什么。
Vikram • 1 day ago
Modi hai tho mumkin hai. If we were under Congress regime, we would have still been a backward country. Thankfully we have a capable and patriot as our Prime Minister.
莫迪,别傻了。如果国大党还在执政,印度依然会是一个落后的国家。谢天谢地,我们有一位能干的爱国总理。
shehjaada • 1 day ago
Smriti jain, u wrote, 'became third largest and going to become third largest' can you explain
Smriti jain你说印度"已经成为第三大经济体,并将成为第三大经济体",你能解释一下吗
Balachandran Nair V • Trivandrum • 1 day ago
I still remember the way the so called economists used to mock the current PM and his fiscal management, today, after COVID perhaps the only economy that has come out without much damage is Indian economy
我还记得那些所谓经济学家曾经嘲笑现任总理和他的财政手段,可是在疫情后时代,也许唯一没有受到太大冲击的经济体就是印度经济了
• 1 day ago
Fantastic. Now as citizens of India will someone please tell me our Median Per Capita GDP and Income. My pocket feels some how lighter.
太棒了。现在,作为印度公民,有人能说说我们的人均GDP和收入中位数吗?我的口袋摸起来薄了不少呢。
• Joseph Chettupuzha • 1 day ago
Nobody in the government wants to talk about GDP per capita where India's rank stands at 139. GDP per capita is the real indicator of prosparity of its population.
政府不愿谈论人均GDP,印度的排名是139。人均国内生产总值是衡量其人口富裕程度的真正指标。
Pkm • Joseph Chettupuzha • Kurung Kumey • 1 day ago
You begging for free stuff?
你是在讨要免费的东西吗?
Surendra Singh • Joseph Chettupuzha • 16 hours ago
It's about top economy of World & not about per capita. Based on per capita, Luxembourg, Singapore, Ireland, Norway, Qtar , UAE are on top.
这则新闻说的是一流经济体,不关乎人均数据。按人均计算的话,卢森堡、新加坡、爱尔兰、挪威、卡塔尔和阿联酋位居前列。
• 1 day ago
To become 3rd largest economy India need to change its name first, then city's name, state name and then village's name
要成为第三大经济体,印度需要先改国名,然后改城市名、邦名,再改村庄名
Nonpoliticalindian Nonpoliticalindian • Ravi Ingale • 1 day ago
You deserve a Bharat Ratna for this greatest invention.
你应该为这个伟大的发明获得一枚印度勋章。
• 1 day ago
First, control the population and limit it to one billion. The economy will take care of itself. The unskilled, easygoing and freeloading population are the biggest drag on economic growth.
首先,将人口规模限制在10亿以内。经济就会自行好转的。没有技术、懒散吃白食的人口是经济增长的最大拖累。