There is news that Micron will build a factory in India and the Indian government would bear 70% of the cost but 100% of the assets would be owned by Micron, so what is the catch in this deal?
有消息称,美光科技将在印度开办一家工厂,印度政府承担70%的成本,但资产100%归美光所有,这笔交易的坑在哪儿?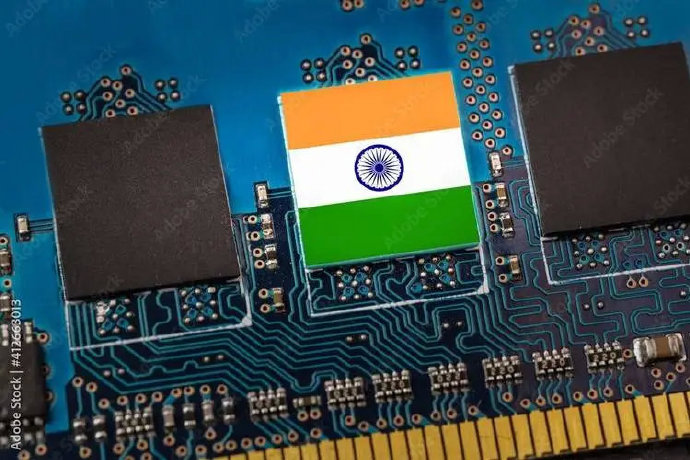 以下是Quora网友的评论:
Ray Comeau
Thanks for request
The deal is, Micron has of getting all that money from the Indian government and having a functioning and viable factory by any date in the future.
If a factory is actually built, it will be abandoned by Micron when it departs India, like all the other foreign companies before it.
谢邀。
美光可以从印度政府那里获取资金,并在未来拥有一个正常运转和前景光明的工厂。
如果这家工厂真的投建,等美光离开印度时,就会和其他外国企业之前一样抛弃这家工厂。
India has a reputation for foreign companies leaving India and losing their investments. In the seven years from 2014 to 2021, 2,780 foreign companies left India, due the difficulties they encounter in India, including government corruption charging excessive penalties for violating some regulations, after government people raid the offices of foreign companies.
Micron is trying to save its ass, as a result of the Biden Administration's continued aggression against China. That means Micron is desperate to grab any straw that might save it.
印度发生过太多外国公司撤出印度,投资打了水漂的事。在2014年至2021年的七年里,有多达2780家外国公司离开了印度,因为他们在印度遇到了困难,其中就有一些政府腐败行为:政府官员突击检查外国公司的办公室,对一些违反规定的行为作出过度处罚。
由于拜登政府继续挑衅中国,美光想要自保,所以美光必须抓住可能拯救自己的任何稻草。
Eric Wang
Indian government apparently is enticing Micron to withdraw from China. The US government may be in on this, too. No holds barred.
印度政府这么做显然是想诱惑美光从中国撤出。美国政府可能也参与了这个计划。
Jm Chow
Micron got KICKED out of China. Micron don't know how to make goods which the Indians want. Surely Micron is not going to farm cow for the Indian market !
美光被赶出中国了。美光不知道如何制造印度人想要的产品。但美光肯定不会为印度市场养牛的!
Al Lock
Sounds like a pretty common arrangement designed to entice a business to build in a certain place. It's not like Micron can take the factory with them - so India benefits in taxes and employment even if Micron sells the factory.
这听起来似乎很普通,没什么特别之处,目的就是为了吸引企业在某个地方开战业务。美光也带不走工厂—所以,即便日后美光出售工厂,印度也能在税收和就业方面获得好处。
Stephen Heynes
No catch.
Heavy contribution to Party fund.
India is being sold to grow the Party.
我觉得并没有陷阱。
这是对人民党资金的重大贡献。
印度被待价而沽,人民党从中获益。
Patrick Chong
India have an established record of screwing foreign companies who invested in India so all we can say is good luck to Micron.
印度干过不少盘剥在印投资的外国企业的事儿,所以我们只能对美光说声,祝你好运了。
VALER POP
According to reports, the Indian government has approved Micron's project to set up a semiconductor test and packaging unit worth $2.7 billion in the country. The U.S. chipmaker is partnering with the government of India on the project — Micron will invest up to $825 million, while the central government will pay half the total cost and the state of Gujarat will offer incentives representing 20% of the cost. The catch in this deal could be that the Indian government sees this as an opportunity to bolster its domestic chip manufacturing capabilities and attract investments from global technology giants to establish a robust semiconductor ecosystem. The proposed chip packaging facility is likely to be equipped with cutting-edge infrastructure and cutting-edge assembly and testing technologies, which will contribute significantly to India's semiconductor value chain.
据报道,印度政府已经批准了美光在印度搭建一个价值27亿美元的半导体测试和包装部门的项目。
这家美国芯片制造商正在与印度的政府合作—美光将投资8.25亿美元,印度中央政府将支付总成本的一半,古吉拉特邦将提供成本的20%作为奖励。
这笔交易的问题可能在于,印度政府认为这是一个增强印度芯片制造能力的绝佳的机会,可以吸引全球科技巨头的投资,打造一个强大的半导体生态系统。
芯片包装设施可能配备顶级基础设施及组装和测试技术,这将为印度的半导体产业链作出重大贡献。
(1) Government approves $2.7-billion Micron's chip plant; unit expected to .... Government approves $2.7-billion Micron's chip plant; unit expected to create 5,000 jobs.
(2) Micron plans first chip factory in India | Supply Chain Dive. Micron plans first chip factory in India.
(3) Micron nears $1 billion investment for chip packaging factory in India .... Micron nears $1 billion investment for chip packaging factory in India: Report.
(1) 政府批准了27亿美元的美光芯片工厂;预计将创造5000个就业机会。
(2) 美光计划在印度建立第一家芯片工厂。
(3) 美光有望投资近10亿美元在印度成立芯片封装工厂。
Richard Vertocnik
The deal is Micron gets a good deal because they don't have to bear all the cost of capital expenditure and the Indian government makes out by collecting tax dollars.
这笔交易对美光而言是一笔很好的交易,因为美光无需承担所有成本,印度政府可以通过征收税款来赚钱。
Pher Kimhuat
Obviously it's another "free gift" from India to the US to please and catch its master's attention to recognise India as one of US's most faithful lap doggy in Asia beside Japan and South Korea.
很显然,这是印度给美国的另一份"免费礼物",印度这么做就是为了取悦和吸引主人的注意,承认印度是美国在亚洲最忠实的哈巴狗之一,仅次于日本和韩国。
Bill Chen
Related
How will Micron's entry into India affect the global semiconductor market?
I say good luck.
If the BBC can get into trouble for tax evasion in India, may God bless Micron which will have to repatriate profits back to hq eventually.
Let's see what happens in 5 years, but I doubt the Americans will get the square deal they are enjoying in china.
Good luck.
美光进入印度将对全球半导体市场造成什么影响?
我只能说祝你好运。
如果BBC在印度因逃税而陷入麻烦,愿上帝保佑美光,美光只能将利润返还给总部。
我们一起看看5年后会发生什么吧,但我怀疑美国人能不能签下他们在中国享受的公平交易。
祝你好运。
PC Yu
Related
American memory chipmaker Micron will open a 2.75-billion-US-dollar semiconductor assembly and test facility in India. How do you look at US tech cooperation with India? Is it to contain China?
Dont worry. China waited 4–5 years before sanctioning Micron because China made sure Chinese firms are self-reliant & self-sufficient.
Micron has no impact on China, regardless where Micron goes.
To India? Good luck with Micron. India is not a easy place to go into.
美国内存芯片制造商美光将在印度开设一个价值27.5亿美元的半导体组装和测试设施。你如何看待美国与印度的技术合作?这么做是为了遏制中国吗?
无需担心。中国也是等了4-5年才制裁美光的,因为中国公司已经可以自力更生、自给自足了。
无论美光搬去哪里,都不会对中国造成威胁。
美光真的会去印度吗?祝美光好运吧。印度可不是什么良善之地。
AdoHub - Digital Marketing Agency
Related
What factors contributed to Micron Technology's decision to invest in a chip facility in India?
I am not aware of any specific developments or decisions made by Micron Technology regarding investment in a chip facility in India.
However, in general, there are several factors that can influence a company's decision to invest in a particular country or region. These factors may include:
是什么因素促使美光科技决定在印度投资芯片工厂?
我不知道美光科技在印度投资芯片工厂有什么具体进展或决定。
但一般来说,左右一家企业在某国或某地区投资的决定往往有几个因素,可能包括:
Market Potential: India is a large and growing market with a significant consumer base. Companies often invest in countries with strong market potential to tap into the local demand and gain a competitive advantage.
Cost-Effectiveness: India may offer cost advantages in terms of labor, infrastructure, or operational expenses compared to other regions. Lower costs can make the investment more attractive for companies looking to expand their manufacturing or production capabilities.
市场潜力:印度是一个庞大且不断增长的市场,拥有庞大的消费者基础。企业往往会选择在市场潜力巨大的国家投资,挖掘当地需求,获得竞争优势。
成本效益:和其他地区相比,印度可能在劳动力、基础设施或运营费用方面具有成本优势。较低的成本可能会对希望扩大制造或生产能力的公司更具吸引力。
Government Support: Government policies and incentives play a crucial role in attracting foreign investments. If the Indian government provides favorable regulations, tax incentives, or subsidies for the semiconductor industry, it can encourage companies like Micron Technology to invest in the country.
政府支持:政府的政策和激励措施在吸引外国投资方面发挥着至关重要的作用。如果印度政府为半导体行业提供优惠的法规、税收优惠或补贴,就会吸引美光科技等公司在印度投资。
Skilled Workforce: The availability of a skilled workforce is crucial for high-tech industries such as semiconductor manufacturing. If India has a well-educated and technically proficient talent pool, it can be an attractive factor for companies considering investment in chip facilities.
熟练劳动力:熟练劳动力数量对半导体制造等高科技行业至关重要。如果印度拥有受过良好教育和技术熟练的人才库,对有意投资芯片工厂的公司就会是一个极具吸引力的因素。
Infrastructure: Reliable infrastructure, including transportation, power supply, and communication networks, is essential for smooth operations. If India has developed or is improving its infrastructure, it can positively impact investment decisions.
Local Partnerships: Collaborating with local partners or establishing joint ventures can facilitate market entry and help navigate regulatory and cultural challenges. Strong local partnerships can be an influencing factor for companies looking to invest in India.
基础设施:可靠的基础设施,包括交通、电力供应和通信网络,对顺利运营至关重要。如果印度已经建好或正在改善其基础设施,会对投资决策产生积极影响。
当地伙伴关系:与当地伙伴合作或建立合资企业可以促进市场进入,并帮助应对监管和文化方面的挑战。对于希望在印度投资的公司来说,强大的当地伙伴关系可能是一个很大的影响因素。
It's important to note that the specific factors considered by Micron Technology, or any other company, may vary based on their strategic objectives, market analysis, and internal considerations. To get the most accurate and up-to-date information about Micron Technology's decision regarding chip facility investment in India, it would be best to refer to official company announcements, news sources, or industry reports.
不过美光科技或其他公司考虑的具体因素可能会根据其战略目标、市场分析和内部考虑而有所不同。要获得关于美光科技在印度投资芯片工厂的决定的最准确和最新信息,最好参考官方公司公告、新闻来源或行业报告。
DEV KIRMOLIYA
Related
What are the reasons Micron is looking to expand to India?
Micron, a global leader in memory and storage solutions, has been actively exploring opportunities to expand its presence in India due to several key reasons:
美光希望向印度扩张的原因是什么?
美光是内存和存储解决方案的全球领导者,处于以下几个重要原因,美光一直在积极探索在印度投资的机会:
Growing Market Potential: India is one of the world's fastest-growing economies with a significant population and increasing demand for advanced technology products. As the country embraces digital transformation across various sectors, there is a rising need for high-quality memory and storage solutions. Expanding to India allows Micron to tap into this expanding market and cater to the growing demand.
不断增长的市场潜力:印度是全球增长最快的经济体之一,人口众多,对先进技术产品的需求不断增加。随着印度积极推动各行业的数字转型,全国对高质量内存和存储解决方案的需求会越来越大。在印度投产可以令美光打入这个不断扩大的市场,满足日益增长的需求。
Favorable Government Policies: The Indian government has implemented several policies and initiatives to encourage foreign investment and boost the electronics manufacturing sector. Initiatives such as "Make in India" and the production-linked incentive (PLI) scheme offer incentives and support to companies willing to set up manufacturing facilities in the country. Micron can take advantage of these favorable policies to establish local manufacturing units and enhance its presence in India.
有利的政府政策:印度政府实施了若干政策和举措,鼓励外国投资,促进电子制造业。"印度制造"和生产激励计划等举措为愿意在印度打造制造设施的公司提供了激励和支持。美光可以利用这些有利政策在当地建厂,强化美光在印度的存在感。
Kanthaswamy Balasubramaniam
Related
What do you think about the Indian government offering $1 billion to chip makers to set up factories locally?
You will need $4 Billion to set up a Foundry and R&D unit to build 45 nm chips for 5 years for set up and break even. In India that would be $ 6 Billion due to delays and lags.
6 Billion = Rs. 45000 Crore
印度政府向芯片制造商提供10亿美元,让他们在当地建厂,你对此有何看法?
你需要40亿美元来成立一个工厂和研发部门,能在5年内生产45纳米芯片,并实现收支平衡。印度的拖延症会导致成本涨至60亿美元。
60亿美金= 450亿卢比
Where is this money???
Not in the Budget??? How does GOI offer this money? From where?
Its a Gimmick. Seeing China is doing all this, so lets have Bullet Trains, Semiconductors etc.
Its always gimmicks
这些钱上哪儿找呢??
不在预算内??印度政府要如何提供这些资金?从哪里生钱?
这只不过是个噱头。看到中国有高铁、有半导体等等,所以我们也得有。
永远都是噱头。
Amit M
It may not seem that they would offer $1 billion in cash. Its unlikely they have such amount for semiconductors that they would offer at once. It may be that they would offer that amount as tax cuts or land or free electricity rather than giving $1 billion indian currency notes to a semiconductor manufacturing company. People in india often change their words and written agreements after start of a venture even if it happens after some chaos. Often, what they say is not what they mean or something they would do.
印度应该拿不出10亿美元现金。他们不太可能一下子就为半导体提供如此巨额的资金。他们可能会以减税、土地或免费电力的形式来提供这笔钱,而非直接把10亿美元的钞票拱手献给一家半导体制造公司。印度人经常在创业后修改措辞和书面协议。通常,他们所说的和他们的真实想法和行为并不完全一致。