Why did post-independence India become a poverty-stricken country despite having a vibrant economy earlier?
为什么印度独立后变成一个贫穷的国家了?之前印度经济明明充满活力呀。
以下是Quora网友的评论:
Mayank Verma
In the wake of India's independence from British colonial rule in 1947, there was great optimism and hope for the nation's future. India had a rich cultural heritage, a diverse population, and a history of economic prosperity. However, as the years unfolded, the country faced the stark reality of widespread poverty, leaving many puzzled as to how a nation with a once-vibrant economy could become poverty-stricken. This article delves into the complex factors that contributed to this paradox and explores the challenges India faced on its journey towards economic development.
1947年印度挣脱英国殖民统治独立后,印度人对国家的未来充满了乐观和希望。印度拥有丰富的文化遗产、多样化的人口和经济繁荣的历史。可惜随着时间的推移,印度依然面对普遍贫困的严峻现实,这让许多人感到困惑,为什么这么一个曾经充满活力的经济强国会陷入贫困的泥潭。本文深入探讨了造成这一矛盾的复杂因素,并探讨了印度在经济发展道路上面临的挑战。
I. Legacy of Colonial Rule
One crucial factor contributing to India's post-independence struggles was the enduring legacy of colonial rule. British colonialism had left the Indian economy depleted and heavily dependent on agriculture. The exploitative economic policies imposed during British rule hindered industrialization, stifled entrepreneurship, and perpetuated a deep socioeconomic divide.
1 .殖民统治的后遗症
导致印度独立后的艰难境地的一个关键因素是殖民统治的后遗症久未解决。英国殖民*义使印度经济枯竭,严重依赖农业。英国统治期间的剥削性经济政策阻碍了工业化的发展,扼杀了企业家精神,社会经济鸿沟固化了。
II. Population Pressure
Another significant challenge faced by India was its rapidly growing population. The country's population explosion placed immense pressure on limited resources, hindering economic progress. The struggle to meet the basic needs of such a vast number of people made poverty a persistent issue, despite overall economic growth.
2.人口压力
印度面临的另一个重大挑战是迅速增长的人口。印度人口爆炸给有限的资源带来了巨大的压力,阻碍了经济的发展。尽管经济全面增长,但印度为了满足庞大人口的基本需要付出极大努力,使得贫穷成了一个持久的问题。
III. Structural Inequalities
India's post-independence years also witnessed the persistence of deep-rooted social and economic inequalities. The caste system, although officially abolished, still had a profound impact on society. Discrimination, lack of access to education, and limited opportunities for marginalized communities further perpetuated the cycle of poverty.
3.结构性不平等
印度独立后,根深蒂固的社会和经济不平等现象依然存在。种姓制度虽然被正式废除了,但对印度社会的巨大影响还未破除。歧视、缺乏受教育的机会以及边缘社区机会有限等问题进一步加剧了贫困的恶性循环。
IV. Agricultural Dependency
India's heavy reliance on agriculture played a significant role in its economic challenges. The majority of the population was engaged in subsistence farming, facing issues such as fragmented land holdings, outdated farming practices, and inadequate irrigation facilities. Poor productivity in the agricultural sector hampered overall economic growth and perpetuated poverty.
4.依赖农业
在印度面临的所有经济问题中,对农业的严重依赖是非常突出的因素。大多数印度人口从事自给自足的农业生产,面临诸如土地所有权分散、耕作方式过时和灌溉设施不足等问题。农业生产力低下阻碍了整体经济的增长,贫困长期存在。
V. Insufficient Industrialization
While India took steps towards industrialization after independence, progress was slow and limited. The lack of investment, inadequate infrastructure, bureaucratic hurdles, and policy inefficiencies prevented the rapid growth of the manufacturing sector. This hindered job creation and perpetuated the dependence on agriculture, exacerbating poverty.
5.工业化程度不够
虽然印度在独立后也开展了工业化,但进展缓慢、效果有限。缺乏投资、基础设施不足、官僚主义障碍和政策效率低下都阻碍了制造业的快速增长。因此新增就业机会不足,民众只能继续依赖农业,加剧了贫困。
VI. Inefficient Governance and Corruption
The presence of inefficient governance and rampant corruption in post-independence India further impeded economic progress. Mismanagement of public funds, lack of transparency, and a cumbersome bureaucracy created barriers to development and perpetuated poverty. These issues hampered investments, discouraged entrepreneurship, and undermined the nation's economic potential.
6.管理效率低下和腐败
印度独立后,低效的国家管理和猖獗的腐败现象进一步阻碍了经济的发展。公共资金管理不善、缺乏透明度和繁琐冗杂的官僚机构阻碍了经济发展,导致了长期贫困。这些问题阻碍了投资,阻碍了创业,破坏了国家的经济潜力。
VII. Educational Challenges
Access to quality education is a fundamental driver of economic development. However, India faced significant challenges in providing universal education during its early years of independence. The lack of educational infrastructure, low literacy rates, and inadequate skill development programs limited opportunities for social and economic mobility, contributing to persistent poverty.
7.教育困局
民众接受优质教育是经济发展的根本动力。但印度在独立初期就面临着普及教育的重大挑战。印度缺乏学校,识字率低,技能开发项目少,限制了社会和经济流动的机会,造成了持续的贫困现象。
VIII. Infrastructure Deficiencies
The inadequate development of infrastructure posed a substantial hurdle for India's economic growth. Insufficient transportation networks, power shortages, and limited access to basic amenities hindered industrialization and restricted the reach of economic progress to remote regions. These deficiencies perpetuated the poverty divide and hindered overall development.
8.基础设施不足
基础设施发展不足对印度的经济增长构成了重大障碍。交通运输网不足、电力短缺和基本便利设施有限等都阻碍了工业化进程,经济成果无法向偏远地区推广。这些问题使得贫富鸿沟长期存在,阻碍了社会的全面发展。
IX. Socio-Political Instability
India faced socio-political challenges in the early years of its independence, including communal tensions, regional conflicts, and ideological differences. These internal struggles diverted attention and resources away from economic development, slowing progress and perpetuating poverty.
9.社会政治不稳
印度在独立初期面临社会政治的极大挑战,包括社区关系紧张、地区冲突和意识形态分歧等。这些国内斗争转移了人们对经济发展的注意力,分散了资源,减缓了前进和脱贫的速度。
X. Conclusion
In conclusion, the reasons behind post-independence India's struggle with poverty despite a vibrant economy are multi-faceted and interconnected. The enduring legacies of colonialism, population pressure, structural inequalities, agricultural dependency, insufficient industrialization, inefficient governance, educational challenges, infrastructure deficiencies, and socio-political instability all played a role in hindering economic progress and perpetuating poverty.
10.结论
总之,独立后的印度尽管经济充满活力,但长期与贫困作斗争,背后有相互交织的多重原因。殖民*义、人口压力、结构不平衡、农业依赖、工业化不足、管理效率低下、教育困境、基础设施不足以及社会政治不稳定等长期遗留问题,都阻碍了经济的进步,造成长期贫困。
Overcoming these challenges has been an ongoing process for India. In recent decades, the country has made significant strides in various sectors, including technology, services, and manufacturing. However, it is crucial to continue addressing these historical obstacles and implementing sustainable policies that promote inclusive growth, alleviate poverty, and ensure a prosperous future for all its citizens.
克服这些挑战对印度来说是一个长期持续的过程。近几十年来,印度在包括科技、服务和制造业在内的各个领域取得了重大进展。但是继续解决这些历史障碍,实施可持续政策,促进包容性增长,减轻贫困,让公民享受光明的未来就是政府工作的重中之重。
Dr. Balaji Viswanathan
Related
Why is India among the poorest country that have been once ruled by the British compared to their other colonies that are now currently independent?
为什么跟其他独立的英国殖民地相比,印度是最贫穷的国家之一?
There are 2 types of British colonies.
Group A: Where the Europeans used the land for settlement, pushing out/exterminating the natives. Here they got large tracts of land from them, applied European technology and shared the spoils with a small group of people — resulting in wealth.
英国殖民地有两种类型。
A类:欧洲人在当地定居,将当地土著驱逐或赶尽杀绝了。殖民者从当地土著手中获得了大片土地,与一小群人分享了战利品——从而攫取了财富。
1. USA
2. Canada
3. Australia
4. New Zealand
1. 美国
2. 加拿大
3. 澳大利亚
4. 新西兰
Group B: Where the Europeans didn't settle, but used up the resources — such as land, markets, people. These colonies benefitted little from the industrial revolution and other key technology progress of the 19th and early 20th centuries.
B类:欧洲人没有在当地定居,但榨干了当地的资源——比如土地、市场和人口。这些殖民地基本都没能从19世纪和20世纪初的工业革命和其他重要科技进步中受益。
1. India
2. Pakistan
3. Bangladesh
4. Malaysia
5. Sudan
6. Kenya
7. Egypt
8. Sierra Leone
9. Uganda
10. Zimbabwe
11. Namibia
12. Nigeria
1. 印度
2. 巴基斯坦
3. 孟加拉国
4. 马来西亚
5. 苏丹
6. 肯尼亚
7. 埃及
8. 塞拉利昂
9. 乌干达
10. 津巴布韦
11. 纳米比亚
12. 尼日利亚
In the Group B, India is one of the most stable society and economies.
在B类中,印度是社会和经济最稳定的国家之一。
AVRao
It never had a vibrant economy Before.
It had good land,enough resources with ample opportunities for industries.
Post independence ,the planning was simply nit there. They never new how to codify the various spheres and evaluate priorities.
印度以前也从未拥有过什么充满活力的经济
印度拥有肥沃的土地,丰富的资源和充足的工业发展机会。
印度独立后,压根没有进行规划。印度从来都搞不清如何整理和评定发展的轻重缓急。
The country just slided on its own momentum with knee jerk reactions.
No assemenr for feasibility of industries,social section,agriculture development rural targeting ,nothing.
印度只是眼睁睁看着自己不断下滑。
印度没有对工业、社会、农业、农村发展的可行性进行过针对性分析,从来没有。
Venkat Janakiraman
Having lived in those days my reply is: The policies of Congress - nay Jawahar Lal - of not trusting Industrialists, and copying the com nist model; sold to him by Lenin, during his conducted tour of Russia,
The permit licence Raj, made many congressmen, and their friends grow rich, while the populace remained poor.
我就经历过那些日子,我的回答是:国大党的政策——不对,贾瓦哈尔·拉尔——不信任实业家,只知道照搬模式;这是在他的俄国之旅中灌输给他的想法。
许可证制度让许多国会议员和他们的朋友富得流油,但印度百姓仍然贫穷不堪。
e.g You had to have milk cards (hard to get) to get milk at reasonable prices
e.g. You had to get Govt. approval of need to buy a car
The politicos made money by recommending these
你必须持有牛奶卡(很难拿到)才能买到低价牛奶
你必须得到政府的批准才能买车
政客们通过这些手段来赚钱
Sadiq Attar
Related
Is India becoming a free poverty country?
印度正在变成一个自由但贫困的国家吗?
India has made significant progress in reducing poverty in recent years, but it still has a long way to go before it can be considered a completely poverty-free country. According to the World Bank, India's poverty rate has declined significantly, from 55% in 2004 to 28% in 2020. However, this still means that nearly 350 million people in India live below the poverty line, which is a significant number.
近年来,印度在脱贫方面取得了重大进展,但距离彻底脱贫还有很大的差距。根据世界银行的数据,印度的贫困率已经显著下降,从2004年的55%下降到2020年的28%。但,这意味着印度依然有近3.5亿人生活在贫困线以下,这是一个很大的数字。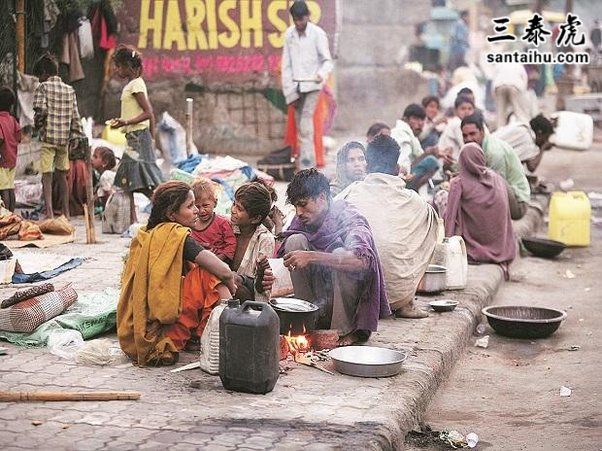 India has implemented several policies and initiatives to address poverty, such as the National Rural Employment Guarantee Act (NREGA), which provides a minimum of 100 days of employment per year to rural households, and the Pradhan Mantri Jan Dhan Yojana, which aims to provide universal access to banking facilities.
印度实施了几项政策和举措来解决贫困问题,例如《全国农村就业保障法》每年为农村家庭提供至少100天的就业机会,以及《Pradhan Mantri Jan Dhan Yojana》,可以为民众普及银行服务。
While these initiatives have had a positive impact, there are still significant challenges that need to be addressed, such as income inequality, lack of access to quality education and healthcare, and insufficient employment opportunities. Additionally, the COVID-19 pandemic has exacerbated poverty in India, with millions of people losing their jobs and livelihoods.
虽然这些举措产生了积极影响,但仍存在尚未解决的重大困难,例如收入不平等、缺乏获得优质教育和医疗的机会以及就业机会不足等。此外,2019新冠疫情加剧了印度的贫困现象,数百万印度人失去了工作和生计。
In conclusion, while India has made progress in reducing poverty, it still has a long way to go to become a completely poverty-free country. There is a need for continued efforts and policies to address the root causes of poverty and ensure that all citizens have access to basic needs and opportunities.
综上所述,虽然印度在脱贫方面取得了一定进展,但要实现零贫困,印度还有很长的路要走。印度必须继续努力,制定政策,解决贫穷的根源,让所有公民的基本需求都能得到满足,也都能获得机会。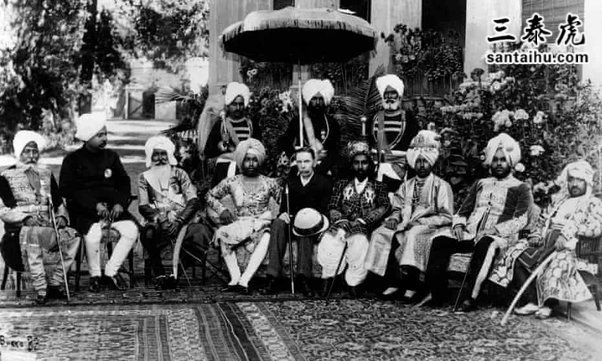 Frederick Sharon
Related
Why is India struggling with poverty after 71 years of independence?
Corrupt Government / Selfish politicians and "I'll be bothered only if my backyard is on fire" citizens all constitute to a "still" develo nation..it wouldn't change when things don't change.
为什么印度在独立71年后依然还在贫困中挣扎?
腐败的政府/自私的政客和"事不关己高高挂起"的公民,都让印度在发展中国家水平上止步不前。如果这些情况不得到解决,印度还是会被贫困困扰。
Thomas L. Johnson
Related
Why is there so much poverty in India after 67 years of independence? Who is to blame?
为什么印度独立67年后还这么贫困?这是谁的错?
I cannot answer this question but I can question this question. Instead of asking who is to blame, it might be more useful to ask what is to blame. It could be overpopulation, religion, political incompetence, corruption, anti-development sentiments, failure to modernize, colonialism. Those are the traditional reasons for a failure to develop.
我回答不了这个问题,但我能问问题。与其追究是谁的错,不如厘清错在哪里。可能是人口过剩、宗教、政治无能、腐败、反发展思潮、现代化失败、殖民*义。这些都是发展失败的原因。
This is an important question and I await some well-considered answers. I still like the optimistic idea that was expressed by the BRIC designation where Brazil, Russia, India, and China were seen as countries of great potential. Yet, in 2015, at least two and maybe three of those countries are failing to show the promise.
这是一个重要的问题,我也希望有人能给出一些经过深思熟虑的答案。我喜欢金砖四国表达的乐观观点:巴西、俄罗斯、印度和中国都是具有巨大潜力的国家。不过2015年这些国家中至少有两个,甚至三个,都未能兑现承诺。