Tatas & Singapore Airlines agree to merge Vistara into Air India by March 2024; 25.1% stake for SIA in 'new AI'
塔塔集团和新加坡航空同意在2024年3月之前将Vistara并入印度航空;新航在"新印度航空"中持有25.1%的股份
NEW DELHI: Tata Sons and Singapore Airlines (SIA) on Tuesday announced that they will merge Vistara into Air India, with a target to complete the process by March 2024 subject to regulatory approvals.
Once that happens, Tata Sons will hold 74.9% stake in the AI-Vistara-AI Express-AirAsia India Pvt Ltd (AAIPL) combined entity and SIA the remaining 25.1% stake.
SIA will invest $250 million as soon as this integration is complete, valuing the new Air India at about $1 billion.
SIA and Tata have also agreed to participate in additional capital injection to fund the growth and operations of the enlarged Air India in FY2022-23 and FY2023-24.
Based on SIA's 25.1% stake post-completion, its share of any additional capital injection could be up to US$615 million, payable only after completion of the merger.
周二,塔塔和新加坡航空(新航)宣布将把Vistara并入印度航空,于2024年3月前获得监管机构批准并完成合并。
一旦成功,塔塔将持有AI-Vistara-AI Express-AirAsia India Pvt Ltd (AAIPL)联合公司74.9%的股份,新航持有余下25.1%的股份。
一旦完成合并,新航将投资2.5亿美元,新印度航空的估值约为10亿美元。
新航和塔塔还同意在2022-23财年和2023-24财年进行追加投资,为扩大后的印度航空公司的发展和运营提供资金。
根据新航持有的25.1%的股份,追加投资金额可能高达6.15亿美元,将在合并完成后支付。
Tata Sons chairman N Chandrasekaran said: "The merger of Vistara and Air India is an important milestone in our journey to make Air India a truly world-class airline."
"We are excited with the opportunity of creating a strong Air India which would offer both full-service and low-cost services across domestic and international routes. We would like to thank Singapore Airlines for their continued partnership," he added.
SIA CEO Goh Choon Phong said: "Tata Sons is one of the most established and respected names in India. Our collaboration to set up Vistara in 2013 resulted in a market-leading full-service carrier, which has won many global accolades in a short time. With this merger, we have an opportunity to deepen our relationship with Tata and participate directly in an exciting new growth phase in India's aviation market."
Air India (including Air India Express and AirAsia India) and Vistara have a total of 218 widebody and narrowbody aircraft, serving 38 international and 52 domestic destinations.
塔塔董事长钱德拉塞卡兰表示:"Vistara和印度航空的合并是印度航空成长为世界级航空公司的重要里程碑。"
"我们很高兴有机会创建一家强大的印度航空公司,在国内外航线上提供全面服务和低成本服务。我们要感谢新加坡航空公司的持续合作。"
新航首席执行官吴俊鹏表示:"塔塔是印度最知名、最受尊敬的品牌之一。我们在2013年合作成立了Vistara,这是一个领先市场的品牌,在短时间内就赢得了全球赞誉。通过这次合并我们有机会深化与塔塔的合作,并直接参与印度航空市场令人兴奋的新增长阶段。"
印度航空(包括印度航空快运和亚洲航空印度)和Vistara共拥有218架宽体和窄体飞机,服务38个国家和52个国内城市。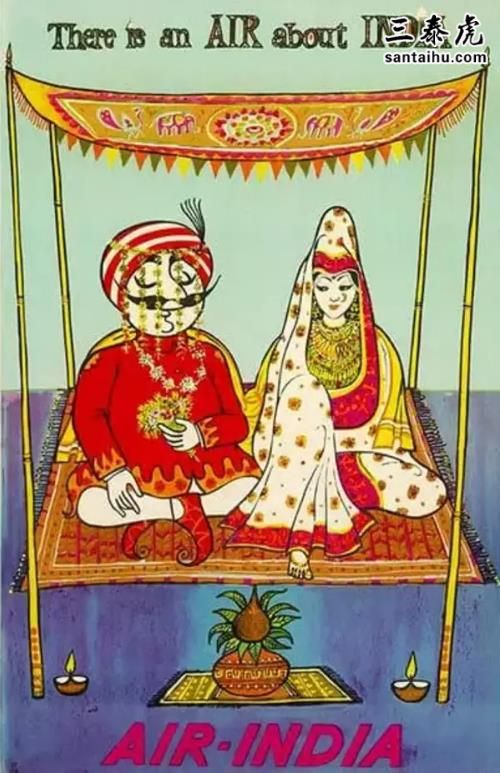 以下是印度时报读者的评论:
Upnorth•USA•10 hours ago
As an Indian American I am super excited. For the last 30 I have waited for a great Indian airline.
作为一个印度裔美国人,我超级兴奋。在过去的30年里,我一直盼着大型印度航空公司的出现。
Shankara Rao T S•Canada•12 hours ago
We hope new chief of Air-India will have to work hard bad memories of customers & stay customer friendly.
我们希望印度航空公司的新总裁努力改变乘客的不好印象,秉持乘客至上的态度。
Chill Pill•13 hours ago
Why all this merger..? You can't manage it when its smaller now you make it bigger with this merger.. Soon TataKachara airlines.. Wait and watch.!
为什么要合并?规模小的时候你都无力经营,现在还要通过合并扩大规模。接下来很快就要对TataKachara航空公司下手了…不信走着瞧。
Nadarajan Pniswamy•16 hours ago
When Air India starts making profit, OPPOSITION parties especially Congress will blame Modiji and BJP for privatizing a profitable business. Congress intensions are to nationalize any business that are profitable to its knees so they can pump go nment money to loot.
一旦印度航空公司开始盈利,反对党,尤其是国大党就会跳出来指责莫迪和人民党把赚钱的企业私有化。国大党想把所有盈利的企业国有化,这样他们就可以*政府的钱了。
Brahmajosyula Prasanna Kumar•17 hours ago
A Shot in the arm for AIR INDIA WILL INCREASE IT's PRESTIGE . Hope they live to standards of Singapore Airlines.
这是给印度航空的一针强心针,会提升公司名望。希望他们能达到新加坡航空的标准。
•18 hours ago
This is called transformation from lazy, lethargic, losses which once Air India was but now on the way of one of the best Airlines in the country.
这就是所谓变形记,扭转懒散、死气沉沉和亏损的状态,印度航空曾经就是这样,但现在正成长为印度最好的航空公司之一。
Godfather Senior•Mumbai•19 hours ago
That's a good move. Soon, TATA's airline of Air India will be one among the best airlines in the world with fantastic services, I am confident.
很不错的一步棋。很快,塔塔旗下的印度航空公司会凭借出色的服务成为世界上最好的航空公司之一,我很有信心。
•19 hours ago
Tata should be PM of India and Adani and Ambani finance , trade and Industry ministers!
应该让塔塔担任印度总理,让阿达尼和安巴尼担任财政、贸易和工业部长!
•19 hours ago
Before Hailing Private Sector We must be ashamed!
在为私营企业叫好之前,我们必须为此感到羞耻!
• Ukabhai Gohil•16 hours ago
sour grapes
酸葡萄。
•19 hours ago
Respective go nments since last almost 3 decades has step by step neglected to care for PSU. In name of losts Go nment is selling the national assets to private sectors .
近30年来政府慢慢忽视了对公共事业的关注。政府用亏损的理由把国家资产贱卖给私营企业。
Aam Aadmi•India•19 hours ago
Air India likely to regain it's old glory . Go nment acquisition of air India by Nehru was unnecessary !
印度航空公司有希望重拾往日的荣耀。尼赫鲁政府收购印度航空公司是没意义的!
Umesh Kumar•19 hours ago
It is good move by Tata sons.
塔塔集团的手段真不错。
Sanku Vijayakumar•Unknown•20 hours ago
This is a well fitted answer to those oppose the sales of PSU'S to private sector. Congratulations .
对于那些反对将国有资产出售给私营企业的人来说,这是一个很好的回答。祝顺利。
•20 hours ago
Yes, TATAs can do it. All loss making PSUs should be handed over to private entrepreneurs.
是的,塔塔做到了。所有亏损的企业都应该交给私营企业家。
Rksethuram•20 hours ago
Many other state-owned organisations like BSNL, PSUs, Nationalised Banks, etc were made to look like non efficient (reason people can guess at their own discretion). Revival of such organisations is not a big rocket science but engaging efficient people. TATAs are very effective it that. (Rule is very simple; Prome Merit)
许多其他国有机构,如印度国家铁路公司、公共事业单位、国有银行等,被搞成低效失能(原因大家自己判断)。重振这种机构并不是高深的火箭科学,只要聘用高效的员工就可以。塔塔员工就很棒。原则很简单:任人唯贤。
•20 hours ago
This is what was expected to happen post sell off by the go nment. Otherwise, Air India would have to shut down. Only private player can run airlines. Hope, we can expect Air India to be a world class airline from 2024
这是政府将其出手后的自然结果。否则,印度航空公司只能关门大吉了。只有私营企业才能经营航空公司。希望印度航空公司2024年就一跃成为世界级航空公司。
•20 hours ago
Happen to travel by Air India Mumbai-Singapore-Mumbai flights. Saw marked improvement in AI's service. There is still enough scope to reach ultimate heights in making AI once again the glorified Airline. Wish Air India-Vistara all the best.
偶然乘坐过印度航空孟买-新加坡-孟买的航班,服务水平已得到明显提高。印度航空潜力很大,有望重拾辉煌。祝印度航空公司万事如意。
•20 hours ago
Though the Govt have transferred AIR INDIA, the interst of the Nation is top priority It has help to help the Govt In.a crisis period
虽然政府已经转让了印度航空公司,但国家利益是最重要的,这有助于帮助政府度过危机时期。
Yoga N Mani•Vadodra•20 hours ago
Indians who work for AI under the Tatas will await the merger with much interest. Singapore Airlines is driven by European Liberty. Recently Tatas curtailed the liberty that Indians enjoyed on choosing how they would present themselves to passengers. Tatas have told them to fall in line with Tatas policy.
塔塔集团的印度航空人都非常关注这次合并。新加坡航空由欧洲自由航空公司运营。最近,塔塔集团限制了印度员工的装束自由,要求他们遵守塔塔集团的政策。
•21 hours ago
GOI has handed over AI to Tata & Sons an Indian company considering its credibility and giving a lot of concessions. It is ned that entire Assets of AI has not been sold out to Tata & sons but its operation has been given. Tata & Sons is parting away a major share to its old allies Singapore Airlines at its own terms and conditions. This may not be correct. They will simply siphon out AI's money through this foreign entity and finally land out for Govt. subcidy.
考虑到印度航空的商誉,印度政府把印度航空交给了塔塔集团,并做出了很多让步。值得注意的是,印度航空的全部资产并未出售给塔塔集团,只出让了运营权。塔塔将一大部分股份转让给了老盟友新加坡航空公司。这个做法并不合理。他们会通过外国实体吸干印度航空的钱,最后坐等政府补贴。
User Kaushal
Eventually to become the pride of India, nationally and internationally, Tata Sons and Singapore Airlines are moving in the direction to give Air India it's legitimate due. House of Tata's something in years to come every Indian will be proud of.
为了让印度航空在国内外成为印度的骄傲,塔塔和新加坡航空正朝着正确的方向前进。未来几年里,每个印度人都会为塔塔感到骄傲。
Vivek Udhyavara
TATA real gem of India
塔塔绝对是印度之光。
vijay thommandra
TATA means high integrity and they command great regard from everyone.
塔塔就是诚信的代名词,赢得了所有人的尊敬。
Srinivasa V N
This is a masterstroke & game changer! Awesome. Congrats Tata. Your efforts to give facelift to dormant airlines is really appreciable. Keep up the good work & make this carrier user friendly & change the psyche. Kudos once again.
这招棋走得真秒,扭转乾坤了!!太棒了。恭喜塔塔。你让一蹶不振的航空公司焕发新颜,你的努力值得赞赏。再接再厉,让印度航空的服务更上一层楼,改变人们的印象,再攀高峰。
Babloo Bhai 345
Masterstroke bytata quided bv modi. What an idea sirji! l am loving it!
莫迪的妙招生效了。我太开心了。
Dilip Kumar 93366
Surely Tata will make good merger of its all three/four wings of Airlines....
塔塔肯定能妥善完成航空公司的合并....
Wise Desi 8883
Anything would be better than go nment owned airline which was running in thousands of crores de t. Anyway TATA runs very streamlined operations so good for traveling to and within lndia.
不管怎样都比负债数千亿卢比的国有航空公司强。塔塔的管理非常合理,适合在印度国内外搭乘出行。
Arun Kumar 262
Any service, if its giving care and priorities to customers, will not fail.
只要对顾客足够关怀,足够重视,就能成功。
mmmm 11354
Appreciate Tata for its inclusive approach. It is very positive approach and will pave the way for lndia to become the regional hub to strike down peers like Malysia, China, Korea, etc. Jai Hind
感谢塔塔的开放态度。他们采取了非常积极的做法,为印度超越马来西亚、中国、韩国等国家,成为区域中心铺平了道路。印度必胜。