Getting out of the mess
摆脱困局
THE big question Pakistanis must ask is how to get out of this disarray. By now, no one can deny that the country is in a huge mess, which is getting worse by the day. And it is getting worse because of the quality of its rulers. They are interested in nothing beyond their own interests; their only concern, while the country drowns and burns, is who will get to appoint the most important man who, they will then complain, does not allow them to do what needs to be done. This is a massive muddle that has no simple resolution because the quality of the leaders has been declining from day one. There is little point ho and praying that a saviour will descend from heaven to straighten things out.
巴基斯坦人都有一个很大的困惑:该如何摆脱目前这种混乱。现在,没有人会否认这个国家正处于巨大的混乱之中,而且情况日趋严重。造成这种困局的是领导人令人忧心的素质。他们对自身利益之外的事不感兴趣;在国家陷入困局之时,他们唯一关心的是让谁来推选出最高领导人,然后他们会不停指责抱怨,说他们被束缚了,没法放手做事。鉴于领导人一届不如一届,如今已是无法轻松解决的巨大困局。希望和祈祷救世主从天而降,解决问题是毫无意义的想法。
At this stage of terminal decline, there is no possibility of a normal recovery because of the state of the rot and the capability deficit to address it. Only radical solutions offer hope. In its absence, only popular demand can force the rulers' hand and save the country.
I am proposing three radical solutions, in increasing order of radicalness; not with the expectation of their immediate adoption but with the hope that they would energize a discourse that can promise possible escape from what otherwise portends to be a sure death.
在如今这个极端衰败阶段,由于糟糕的现实和解决能力的不足,正常复苏是不可能自发出现的。只有激进的解决方案才能带来希望。也只有民众的强烈需求才能迫使领导人采取行动,拯救国家。
我在此提出三个激进的解决方案,按照激进程度的先后顺序排列。我也不指望这些方案能立即被采纳,我只是希望能抛砖引玉,让这个国家有可能摆脱这种必然的失败困境。
The first proposal is one of decentralisation. The exsting 38 administrative divisions should be declared as the second tier of government, each with their own legislatures and executives. Pakistan, with a population of 220 million, is an anomaly having just four second-tier units, one of them being more populous than the rest combined. Compare the equivalent number in Malaysia (13), Iran (25), Brazil (27), India (36), and Philippines (76). At the very least, this would divide the country's problems into manageable pieces and hopefully some set of local leaders would address them more contextually and better than others.
第一个建议是权力下放。将现有的38个行政区划为第二级政府,每个行政区都有自己的立法机构和行政部门。拥有2.2亿人口的巴基斯坦只有4个二级政府,其中一个的人口比其他几个的总和还要多,这是很不正常的。相比之下,二级政府在以下国家的数量是:马来西亚(13个)、伊朗(25个)、巴西(27个)、印度(36个)和菲律宾(76个)。至少,这么做可以把这个国家面临的问题拆解细分,地方领导人能够更具体地、更好地解决这些问题。
The second proposal is devolution of maxmum powers to the provinces and restructuring Pakistan as a loose confederation. One has to be honest and admit that the former eastern part of the country has been much better off as Bangladesh than it was as East Pakistan once liberated of the praetorian obsessions of the western wing and the latter's need to keep various conflicts alive in order to sustain its hegemony. East Pakistan, one should recall, was termed an economic 'basket case' and a millstone without the burden of which Pakistan would race ahead. The reality has been exactly the reverse.
第二个建议是将最大权力下放给各省,并将巴基斯坦重新打造成松散的联邦。我们必须承认,巴基斯坦前东部地区独立成孟加拉国后,情况好转了很多,因为东巴基斯坦摆脱了西方势力的纠缠,而西方为了维持霸权,必须保持冲突的局面。人们应该记得,东巴基斯坦曾被称为经济"废柴",如果没有这个沉重负担,巴基斯坦就能轻松发展。但事实恰恰相反。
The third proposal is a reorganisation of governance. It is no longer possible to revert back to monarchy (though note how intelligently that has been employed in Malaysia) and dic ship has time and again made things much worse. There is no alternative to popular rule, but we can certainly have a system where governance is truly by the people. There is a model for such an alternative called 'sortition', in which legislators are selected by lottery from the larger pool of adult citizens.
第三个建议是重组治理。恢复君主制已经不可能了(尽管马来西亚非常明智地采用了君主制),而独才只会让局面愈发糟糕。除了人民统治,没有其他选择,但我们肯定可以建立起真正由人民治理的制度。有一种替代的模式叫做"抽签",即从成年公民群体中抽签选出行政管理人员。
This proposal is bound to be met with incredulity and scepticism. I can only point out that even today, in common-law systems, sortition is used to select prospective jurors who have a say over life-and-death decisions. Today, it is a life and death instance for Pakistan, and citizens need to take their governance in their own hands. There is no way they can do a worse job than the motley bunch of uncaring electables and strongmen to whom they have handed over their destiny.
这一提议必然会遭到质疑。我只能说时至今日,在普通法体系中,人们也用抽签法选出手握生杀大权的准陪审员。今天,这对巴基斯坦来说是一个生死攸关的问题,巴基斯坦人民必须把治理权掌握在自己手中。比起把自己的命运交给一群冷漠无情的候选人和铁腕人物,巴基斯坦人民肯定会做得更出色。
Any extension of the status quo will reduce Pakistan to rubble. By the time the music stops, the lights will be out and there will be nothing to eat next year.
如果任由现状继续恶化,巴基斯坦将沦为废墟。等到音乐停止,灯火熄灭,明年就无米可炊了。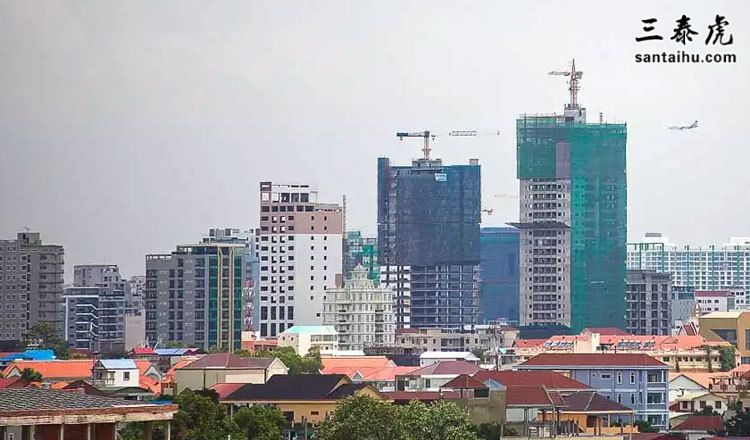 以下是巴基斯坦黎明报读者的评论:
M. Emad
India & Bangladesh will NOT allow Pakistan 'Getting out of the mess'.
印度和孟加拉国不会允许巴基斯坦"摆脱困局"。
Sheikh Khalid
What will we "... eat next year."?
那我们明年吃啥呢?
Dadeeji
You sir have very honestly and assiduously laid bare the reality that is gawking us. You have also presented a route that could take us to our salvation. We better think hard and fast. In our present situation time is critical.
先生,您非常坦率努力地揭露了令我们警醒的现实。您也为我们指明了通往救赎的道路。我们必须三思而后行。在目前的情况下,时间是至关重要的要素。
Azaad
Good suggestions. Let me add a few. Stop dual citizens from holding any office of importance, make it clear that the establishment would never be allowed a political role, make peace with all neighbours, by freezing all disputes for 20 years. Future generations can deal with them once the nation is in better shape.
很不错的建议。我也来补充一些。禁止拥有双重国籍的公民担任任何重要职务,而且要明文规定绝不允许建制派参与政治活动,搁置争端20年时间,跟所有邻国和平相处。只要国家状况好转,这些问题可以留给未来几代人来处理。
Constantine
It's too late. Pakistan is beyond any help.
太迟了。巴基斯坦已经是付不起的阿斗了。
RationalBabu
@M. Emad , what have India and Bangladesh got to do with the self created problems in Pakistan? Let them find their own solutions.
@M. Emad,巴基斯坦自己造成的问题,跟印度和孟加拉国有什么关系?他们得自己寻找解决方案。
Syed Hafeez Imran
Our psyche, our culture, our lack of education, tolerance & awareness are factors making de ocracy a most unsuited system for us
我们的观念,我们的文化,我们缺乏教育,宽容和认知力,这些因素使得皿 煮成为最不适合我们的制度。
Nostalgia
Lottery idea won't work as it will be rigged. Nobody will be interested in the other two.
抽签法没用的,很容易被操纵。
Syed Hafeez Imran
The system and the whole structure is so diseased that it can not be put right> Ut is like a body that has developed serious wounds, abnormalities, terminal disease and the only thing that has a hope of saving it is drastice surgery
这个社会和体制太过病态,已经无法恢复。就像对于严重的伤口,畸形,绝症,唯一有希望的处理方式是进行彻底的手术。
Neutral
Agree with the first two proposals - bold and practical. The third is a bit far fetched.
前两条提议我赞成,很大胆,很务实。第三条有点牵强。
The Philanthropist
Here is what I suggest:
1. Presidential System with direct election of senetors.
2. Indipendent election commission with EVMs
3. Abolishment of quota system.
4. Setting up national examination authority that conducts examinations and eliminates cheating.
5. Elimination of all perks for Military. Judiciary and bureaucracy. They should only get a salary.
Can this be done? Yes
Will it be done? No
我的建议如下:
1. 采用直接选举参议员的总统制。
2. 成立独立选举委员会,由行政长官组成。
3. 取消配额制。
4. 设立国家考试机构,组织考试,杜绝作弊行为。
5. 取消军队、司法和政府官员的所有津贴。他们应该只拿工资。
能做到吗?能
会实现吗?不
Nazim Haji
Agree with your first two proposals - long overdue.
However, unless we address the ROOT CAUSE, nothing will change.
WHAT IS THE ROOT CAUSE ? Just keep on asking WHY and one will get the answer.
同意你的前两个建议——早该如此了。
但除非我们解决根本原因,否则什么都不会改变。
根本原因是什么?只要不断追问"为什么",就能得到答案。
A
There in one more time tested solution. Army rule.
还有一个经过时间考验的解决方案。军队统治。
GK
This is a wiseman speaking, listen and act please
这是智者的箴言,请务必好好听,好好做。
ghulam farooq
Brilliant ideas. The diversities in the social structure of Pakistan are realities which must be accepted and respected.
想法很不错。我们必须接受和尊重巴基斯坦社会的多样性这个现实。
Syed Hafeez Imran
We have to try something else too, maybe a proportional system, maybe a presidential representation system, maybe a short/medium term recvhoncatbasedgovernemnt with no political affiliations
我们还必须尝试别的方式,比如比例制,比如总统制,或者中短期的无党派独立政府。
Nasim
Spot on diagnosis. I agree with the first option. The country is diminishing to rubble in the hands of current masters.
一针见血。我同意第一个建议,在现在这些统治者的手中,这个国家正慢慢沦为废墟。
John Cool
Pakistan doesn't need new or reform system. It needs positive mindset, responsible and accountable civic centres.
巴基斯坦不需要新制度或制度改革。它需要的是积极的心态、可靠可信赖的政府。
Zulfiqar
@A, did you mean time tested 'mother of all failed solutions?'
@A,你是说经过时间考验的所有失败方案之母吗?
DIGGER DOWN UNDER
"Sortition in Pakistan"! You must be joking.
在巴基斯坦搞抽签!你怕不是在开玩笑吧。
Sheikh Khalid
@M. Emad , bro! I don't believe in countries, flags, or politics. None of which really exst:)
@M.Emad,兄弟!我不相信国家、国旗或政治。这些都是子虚乌有的东西。
Ali Sabir
... Ishaq Dar says Pakistan will not default on its loans. He ran away the last time loans were coming due and there was no money in the treasury.
…伊沙克·达尔说,巴基斯坦不会拖欠贷款。但上次贷款到期时,国库里没钱,他就跑路了。
Legal
Very impressive and intellectual article sir we need these suggestion's applicable immediately.
非常耳目一新,充满智慧的文章,先生,我们要把这些建议马上落地。
raja raj
excellent article,and i hope this will open the eyes of the one who need to open the eyes
好文章,我希望这篇文章能让那些看不清形势的人认清现实。
Miza Aslam Beg
Brilliant ideas. I am sure SORTITION can be successful in improving our lot.
真妙啊。我相信抽签法能真的改变我们的命运。
Mansur Ul Haque
Politicians are not doing good job.That is why all the parties are more concerned about the appointment of army. Every political party has something in their mind for vested interest that is why it is in their interest to have most powerful person of Pakistan on their side.
Nobody is concerned about the crisis of political/ financial/danger of terrorism/ risk of foreign intervention. If our present politicians do not change their attitude nothing will improve.
政客们表现不佳。所以各方更关心军队的任命。每个政党都有既得利益,所以拉拢巴基斯坦最有权势的人符合他们的利益。
没有人关心政治危机、金融危机、恐怖主义的危险和外国干预的风险。如果现在的政客不改变他们的态度,是不会有任何改变的。
Anwar Shah
The first and third are very sensible and practical suggestions and have been previously made on many occasions and by various authors but to no avail. People empowerment and local governance offer hope for reversal of misfortune in Pakistan.
第一个和第三个建议很有道理,也很务实,之前就有其他作者在许多场合提出过这些建议,但都无济于事。人民赋权和地方治理为巴基斯坦扭转局势带来了希望。
Anwar Shah
The second suggestion is problematic and has the potential of higher degree of instability and interprovincial conflicts compared to even now.
第二个建议有困难,可能会造成更不稳定和跨省冲突的局面。
Kabira
Chaos and confusion suits Imran Khan. If he places country before him, our problems would be solved in matter of days.
混乱和混沌的局面适合伊姆兰·汗。如果他把国家利益放在首位,这些问题几天内就能解决。
Apu
You left out the role of military in the future politics of Pakistan. Please do enlighten us on this subject.
你忽略了军队在巴基斯坦未来政局的作用。请务必在这个问题上指点一下我们。
Machar Pahalwan
Too complicated, need simple implementable solutions !
太复杂了,我们需要简单易行的解决方案!