A crisis like no other
一场前所未有的危机
THE assassination attempt on PTI leader Imran Khan has plunged the country into chaos at a time when tensions between the opposition and government were already spiralling out of control. Such violence is condemnable and unacceptable. It should have no place in the country whose tortuous history has seen assassinations of political leaders in the past.
The tragic assassination of Benazir Bhutto is still painfully fresh in the nation's collective memory. But the attack on Khan last week also confirmed the worst fears of those who had been sounding an alarm about the increasingly explosive political situation descending into violence. Khan had frequently spoken about a threat to his life but carried on with his long march to press the demand for immediate elections.
After last week's shooting tempers of angry PTI supporters have been rising to a fever pitch. Protests broke out in many cities. In his first press conference since being shot, Imran Khan called for the resignation of the prime minister, federal interior minister and a senior intelligence official, accusing them of plotting to murder him.
在反对派和政府之间的紧张关系一触即发之际,针对巴基斯坦正义运动党领导人伊姆兰·汗的暗杀令这个国家陷入了混乱。这种暴力行为是不可接受的,应该遭到谴责。在这个历史上发生过暗杀政治领导人的国家,不应该发生这样的悲剧。
贝娜齐尔·布托的遇刺至今仍令人悲痛,难以释怀。上周针对伊姆兰·汗的暗杀也证实了那些一直发出警告的人的最坏担忧:一触即发的政治局势会演变成暴力。伊姆兰·汗经常谈到他的生命受到了威胁,但他仍坚持参加集会,要求立即举行选举。
在上周的枪击事件之后,愤怒的正义运动党支持者的情绪已经达到了狂热的程度。许多城市都爆发了抗议活动。伊姆兰·汗在遭枪击后的首次新闻发布会上要求总理、联邦内政部长和一名高级情报官员辞职,指控这些策划了这起暗杀。
He offered no evidence but called for public protests until this demand was accepted. He also said the long march would resume once he recovered. Khan's allegations prompted a strong response from ISPR, which emphatically rejected his "baseless and irresponsible" accusations against the army.
Unless there is political calm it would be difficult to get to the bottom of what happened in an impartial way. Accusations before an investigation has taken place will only hinder and muddy the waters in the search for the truth. Both the government and opposition need to bring down the political temperature so that a credible and transparent investigation can get underway.
Never before did the country have to confront so many serious challenges in such a divided and fractured state.
他没有出示证据,但呼吁公众抗议。他还表示,一旦康复就将继续参加集会。伊姆兰·汗的指控引起了三军公共关系处的强烈回应,坚决驳斥了他对军队"毫无根据和不负责任"的指控。
除非政局稳定下来,否则很难公正地查清事情的真相。在调查之前提出指控,只会阻碍和搅浑真相。政府和反对派都需要降低政局温度,才能进行可信和透明的调查。
这个国家从未在如此分裂的状态下面临如此多的严峻挑战。
The tragic incident has left the country even more divided. It has compounded the seven-month-old political crisis, making its resolution even more problematic. This at a time when even before the attempt on Khan's life, the country was reeling from multiple, overlap crises — political, economic, institutional — as well as the challenge of recovering from the worst climate-induced floods the country has seen.
这一悲剧事件使这个国家更加分裂。持续了7个月之久的政治危机也变得更加复杂,难以解决。在针对伊姆兰·汗的暗杀行动发生之前,这个国家就已经陷入政治、经济、制度的多重危机中,还面对如何从气候引发的本国有史以来最严重洪灾中恢复的挑战。
Most significantly, intensifying political polarisation will serve as an impediment to the country's ability to deal with a bigger challenge — a deeply troubled economy. The uncertainty generated by political unrest and turmoil is pushing the country to the edge of the economic precipice.
Far from being out of the woods the economy faces solvency challenges ahead. Despite the revival of the IMF programme, cash injections from friendly countries and other international financial institutions and assistance for floods, the country's needs are enormous to finance the current account deficit and meet external debt obligations.
Foreign exchange reserves are at a three-year low, enough to cover just six weeks of imports. Two rating agencies, Moody's and Fitch, have downgraded Pakistan's credit rating. The economic damage from floods, estimated at over $30 billion, has exacerbated the country's financial difficulties. So has the economic fallout of the Ukraine war in the shape of soaring oil and food prices and the prospect of major LNG shortages in the coming winter months.
最重要的是,日益加剧的政治两极化将损伤该国应对更大挑战的能力——深陷困境的经济。政治动荡和骚乱带来的不确定性正把这个国家推到经济悬崖的边缘。
经济非但没有走出困境,未来还面临偿付能力的挑战。尽管国际货币基金组织恢复了援助、友好国家和其他国际金融机构提供了现金和水灾援助,巴基斯坦仍需要巨额资金来填补经常帐户赤字、偿还外债。
外汇储备处于三年来的最低水平,仅够支付六周的进口金额。穆迪和惠誉这两家评级机构已经降低了巴基斯坦的信用评级。洪水造成的经济损失估计超过300亿美元,加剧了该国的财政困难。乌克兰战争也带来了经济影响,石油和食品价格飙升,未来几个月液化天然气可能出现严重短缺。
If current political troubles continue with no end in sight, it will exact an even heavier toll on a struggling economy, increase people's economic hardship and leave the country in a more ungovernable state — regardless of cash help from friendly nations. Living on loans from outside will not fix Pakistan's internal problems.
如果当前的政治问题持续发酵,将使本就困顿的经济付出更大的代价,加重民众的经济困难,国家更难治理——不管友好国家是否提供现金援助。依靠国外贷款生活并不能解决巴基斯坦的国内问题。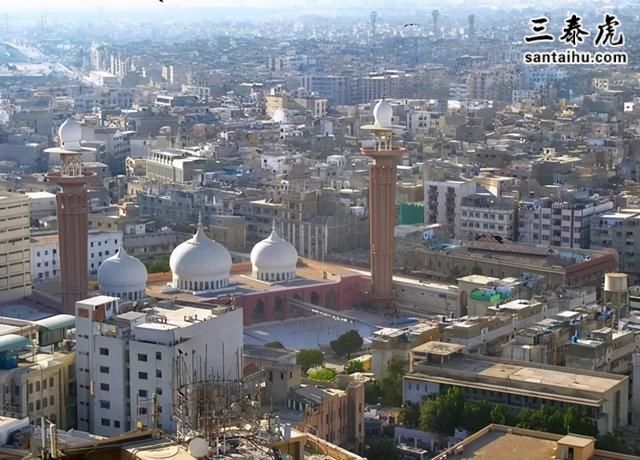 以下是巴基斯坦黎明报读者评论:
M. Emad
Divided & Division like December 1971.
分裂,不和,就像1971年12月的巴基斯坦。
Justice
Yes, Economy is tanking, but what about Kashmir aspiration?
没错,经济在沦陷,但克什米尔的抱负怎么样了?
farhan
what divided? 80% are with IK the Fauj will do what it did to Bengalis in 1971 to try to stop us
什么分裂? 80%的人支持伊姆兰·汗,福吉会像1971年对待孟加拉人那样阻止我们。
GT
Pakistan in this situation is not now but over 50 years because unstable governments and control of army
巴基斯坦的这种局面不是现在才出现的,已经持续50年了,原因就是不稳定的政府和军队的控制。
Azaad
Pakistan is already over the precipice and falling fast.
巴基斯坦已经掉下悬崖,加速坠落了。
Azaad
Borrowing money just to meet day to day expenditure does not help. Belt tightening, a long term 10 year plan to improve education, governance and industry is the only way out of this mess.
借钱应付日常开支并不能解决问题。我们必须勒紧裤腰带,制定长期的10年计划,改进教育、治理和工业,这才是唯一的解决之道。
TruthIsBitter
Pakistan's problems are not due to politicians. Since birth, the society has been fed with hatred against India and non issues like Kashmir. After 1975, the country is pushed away from modern education and towards religious fervent. Pakistan has received billions and billions of dollars in help. But, Instead of social development, the money went into building unnecessary military power. No one dare to talk about it. Compare India. Where that country has reached and how down we have gone.
巴基斯坦的问题并非政客造成的。自我出生以来,整个社会就被灌输了对印度和克什米尔等问题的仇恨。1975年之后,这个国家放弃了现代教育,转向了宗教狂热。巴基斯坦是收到了数十亿美元的援助。但是这些钱没有用于社会发展,而是用于建设无用的军事设施。没有人敢谈论这件事。看看印度,人家已经取得了多少成就,而我们落后了多少。
A Dejected Pakistani
Pakistani politicians and establishment has turned this country into a banana republic.
巴基斯坦政客和建制派已经把这个国家变成了南美洲发展中国家水平。
SaneMind1st
"Two rating agencies, Moody's and Fitch, have downgraded Pakistan's credit rating" Don't worry, these two rating agencies are going to upgrade Pakistan's credit rating ONLY they are waiting for a befitting reply from our magician FM Dar.
"穆迪和惠誉这两家评级机构已经降低了巴基斯坦的信用评级。"别担心,这两家评级机构会提高巴基斯坦的信用评级,他们只是在等待我们外交部长的答复。
Just Saying
It is far ed to call Pakistan a country. It is more like Yugoslavia waiting for its 1992 moment.
把巴基斯坦称为国家是非常牵强的。这更像是南斯拉夫在等待它的1992年。
Nosurprise
In Pakistan, all want power, no one wants to put in hard honest work.
巴基斯坦的所有人都想要权势,但没有人想要付出努力和真诚。
Mansur Ul Haque
Our politicians always consisted of land lord's. They never had the will to improve country.They wanted masses to remain backward/uneducated to have their authority. Problems are with politicians and it's solution is with them to save the country.
我们的政客都是地主。他们从来没有改变国家的意愿。他们希望民众愚昧无知,才能保障他们的权威。问题出在政客身上,解决之道在于他们必须携手拯救国家。
Subhi
How come Imran Khan and only Imran Khan got injured when Imran Khan's only chest to head was visible & exposed. Am Just saying.
伊姆兰汗只有胸部和头部暴露在视线中,为什么只有伊姆兰汗一个人受伤呢。我只是说说而已。
Dr. Master Baitor.
You reap what you sow.
种瓜得瓜,种豆得豆呀。
Hindu
You can't create a nation by carving out a piece of land.
你们不能开辟出一块土地,就算建立起一个国家。
Just Saying
The main problem is, Pakistan's ruling classes are not honest with its people. When you call a debt rollover offered by China as new money and start a national celebration, that shows how far the rulers are prepared to go to bend the truth.
主要问题在于,巴基斯坦的统治阶级对民众并不真诚。当你们把中国提供的债务延期称为新资金,并开始举国欢庆时,就说明了统治者有多扭曲事实了。
Frank Manuel
Pakistan has a serious addiction problem. Addicted to loans and financial aid and loan forgiveness. It is difficult to kick this addiction.
巴基斯坦有严重的成瘾问题。他们对贷款、财政援助和债务减免欲罢不能。要戒掉这种瘾,很难很难。
Honest
This lady lied unabashedly in the UN about Kashmir flaunting Palestinian pictures, who will respect the country?? The country has lost all credibility and in a couple of months, as the prices continue to rise, the country will default. Just a matter of time.
这位女士在联合国脸不红心不跳地在克什米尔问题上撒谎,炫耀巴勒斯坦的照片,谁会尊重这个国家呢?这个国家已信誉扫地,再过几个月后,随着价格继续上涨,他们只能违约。只是时间问题。
james
Pakistan is always a failed state.
巴基斯坦一直都是失败者。
Farooq Siddiqui
There is a dire and urgent need to amend the constitution and make all the pillars of power the legal stakeholders. This will create an honest society with checks and balances on each other.
我们迫切需要修改宪法,让所有的权力支柱成为合法利益相关者。这么做才能打造一个相互制衡的诚信社会。
Changu Khan
No - not the worst crisis by far. The worst was when the guns and politicians commuted genocide in the East and pushed the people to the enemy and broken the country into halves But no one learns from that
不,这还不是迄今为止最严重的危机。最严重的情况是,巴基斯坦军队和政客们在东部实施种族大屠 杀,把巴基斯坦人民推入敌人手中,将国家一分为二。但没有人从中吸取教训。
TruthIsBitter
@Justice, wake up to reality. When whole country is going down the drain, can you explain how Kashmir issue is relevant even to mention?
@正义,面对现实吧。当整个国家都要完蛋的时候,克什米尔问题还要紧吗?你倒是说说看
Ashley
@Gulab, - CPEC has already rolled with $56 billion debt.
@Gulab,中巴经济走廊已经背负了560亿美元的债务。
anonymous
Selectors are getting a dose of their own medicine.
选民们正自食其果。
Tariq K Sami. M.D.
Pakistan is a vibrant country ; never a dull moment.
巴基斯坦是一个充满活力的国家;绝不乏闹剧。
Observer
He was unable to gather people for his long march, as party insiders acknowledged. Who goes to Shaukat Khanum for gunshot wounds? Only if you control the staff and doctors there.
正如党内人士承认的那样,他无法召集民众参加他的集会。谁会去肖卡特医院治疗枪伤?只要你控制住那里的员工和医生谁敢说。
AndYou!
Minus the black sheep from the de ocratic element and the peace with stability will prevail. Don't interfere should be the policy.
除去民 主的害群之马,和平与稳定将占上风。应该采取不插手不干涉的政策。
Sajid
Glad to read the piece...the only solution to all our vows is political stability which can ensue from a strong central government.... be it of PMLM, PTI or PPP....
很高兴读到这篇文章…唯一的解决办法是组建强大的巴基斯坦中央政府来保持政治稳定....不管是联盟, 正义运动党还是人民党...
Taliban khan
Whom are you kidding, every decade those of us who are older have witnessed similar debacles, similar tragedies and same statements from you and others.
你是在开玩笑吗?每隔十年,我们这些老人都要目睹同样的崩溃,同样的悲剧,还有你们同样的言论。