What India can Learn from Singapore?
印度能从新加坡学到什么?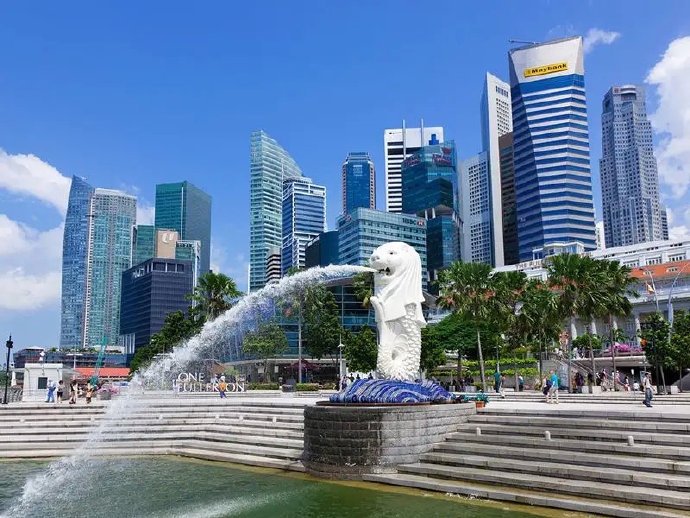 以下是Youtube网友的评论:
Mya S -
As a proud Singaporean my country's meteoric rise was not an overnight success and
Likewise for my Indian brothers and sisters, India is such a blessed nation with wonderful resources, young growing population etc. My prayer is for the people in India to be united in thinking of One Nation and not along the lines of re gion, race or caste outlook. Stay positive India is rising with a bit more work you will rise even stronger. I love and respect India it's the country of my birth.
作为一个自豪的新加坡人,我想说,我们国家的迅速崛起不是一夜之间成功的,
同样的,我的印度兄弟姐妹们,印度是一个如此幸运的国家,拥有丰富的资源、年轻的人口等。我祈祷印度人民团结一心,统一国家,而不是遵循宗教、种族或种姓的观点。保持乐观,印度正在崛起,再努力一点,你们会崛起得更强大。我喜欢并尊重印度,印度是我出生的国家。
meyappan007
I am a living in Singapore for the past 20 years, Singapore is a fantastic country to live . I wish to highlight one more point about Singapore development, in Singapore there is no Cor ion which is also one of the main reason for Singapore to attain this place.
我在新加坡生活了20年,新加坡是一个非常宜居的国家。关于新加坡的发展,我想再强调一点,新加坡没有腐 败,这也是新加坡取得这一成就的主要原因之一。
vineet pardhi
I think the most fascinating thing about Singapore is that people and po iticians both really cared about development of the country not because they wanted to show the world but to themselves and the most zing thing is that even in so many crises, the culture of the country was bnced and influenced in a positive way, which is next to impossible.
我认为新加坡最吸引人的地方是,人民和政客都非常关心国家的发展,不是因为他们想向世界展示,而是向他们自己展示。最令人惊讶的是,即使在如此多的危机中,这个国家的文化也得到了平衡和积极的影响,而这几乎是无法做到的。
Masoodh Basha
Appreciate your research. Having lived and worked in Singapore, as a doctor, I loved it's sy em and was zed at the great change it made in such a short time. Singapore is a lesson for all of us.
我是一名医生,曾在新加坡生活和工作过,我喜欢新加坡的制度,并对它在如此短的时间内所发生的巨大变化感到惊讶。新加坡给我们所有人上了一课。
Peter Teoh
I am from Singapore, borned just after Singapore become independent 1965. And you teach me more than I know. Yes, I can feel the development in Singapore everyday: so much activities and changes everyday. But an important factor is also UNITY - everyone must be united for the good of the country. From past remarks made by LKY, he commented that is the most difficult part for India - so many people, so many languages, so many cultures, and independence of states - unity is really hard to achieve. So India really has to work their own strategy for growth.
我来自新加坡,1965年新加坡刚刚独立时出生。你说的比我知道的还多。是的,我每天都能感受到新加坡的发展:每天都有这么多的活动和变化。但是一个重要的因素也是团结——每个人都必须为了国家的利益而团结起来。从李光耀过去的讲话来看,他评论说,印度最困难的部分是——如此多的人口、如此多的语言、如此多的文化和邦独立——很难实现统一。因此,印度必须制定自己的增长战略。
Priyanka Shukla
I lived in Singapore for a very long time, and learnt a lot about it. Income taxes are incredibly low, and people get taxed for what they pay only. The maintenance was so proper, if u saw a pothole in the road while slee, it wont be there when u are awake. The country is true paradise
我在新加坡住了很长一段时间,也学到了很多关于新加坡的知识。所得税低得令人难以置信,人们只为他们支付的东西纳税。维护得很好,如果你在睡觉的时候看到路上有一个坑,当你醒来的时候它就没了。这个国家是真正的天堂
Wabang Moa
Amazing series, well done!
We need to educate and increase the awareness of our often ill informed po iticians and bureaucrats across the country, and in northeast India!
我们需要教育全国各地无知的政客和(包括印度东北部),提高他们的意识
Saurabh Sinha
We should also know what Lee Kuan Yew had to say about India. He predicted that India will keep struggling because of its bureaucratic structure. Mr. Lee called India "a nation of unfulfilled greatness." "Indians will go at a tempo which is decided by their constitution, by their ethnic mix, by their voting patterns, and the resulting coalition go nments, which makes for very difficult decision-making,"
我们也应该了解李光耀对印度的看法。他预测,由于结构,印度将继续挣扎。李光耀称印度是"一个尚未实现的伟大国家"。印度人将按照他们的宪法、种族、投票以及由此产生的联合政府所决定的节奏前进,这使得决策非常困难。"
Alan Rai
I stayed in Singapore from 83 to 95 and totally got to experienced the progress.Yes India can exactly be fruitful if only if they are united internally.
我从83年到95年一直呆在新加坡,完全感受到了新加坡的进步。是的,只有内部团结,印度才能取得丰硕成果。
Nived S Menon
Such a small nation churning out zing things.
如此小的一个国家,却实现了惊人的成就。
Nanda Kishore
I recommend everyone to read ''The Singapore story" and ''From third world to first world'' books by legend Lee Kyan Yew.
我推荐大家都去读读李光耀的《新加坡的故事》和《从第三世界到第一世界》。
U V
Great series bro loved how Singapore became from nothing to everything. Indian should learn alot from them to be more united
新加坡是如何从无到有的。印度人应该向他们学习的东西很多,无论如何,要更加团结,
Vamsi Mohan
Superb content. Got to know about the greatness of Lee Kuan Yew. Hats off that guy who had such a great vision and courage to rise and making Singapore such a great country. Lots of learnings from Singapore. Thanks Ganesh for creating the awareness of so many management lessons from all your videos. If you can write a book with so many contents and the leadership lessons, it will be considered as one of the most sought out leadership books ever. As always lots of love to you and your team. Great going buddy.
了解了李光耀的伟大,向他致敬,他高瞻远瞩,具有勇气,使新加坡成为如此伟大的国家。新加坡有很多值得印度学习的地方。
Lam Par
A wise yet pragmatic leader managed to create an incredible chapter of nation building for a newly independent island nation in just half a century. All these superb achievements only possible is because of one man - Lee Kuan Yew.
一位明智而务实的领导人在短短半个世纪内为一个新独立的岛国创造了不可思议的国家建设篇章。所有这些卓越的成就都要归功于一个人——李光耀。
veer1250
Great lesson to be learnt from this video.. The best thing I admire in this lesson is the cooperation and harmony among the citizens which apparently have lead to a prosperous nation. Salute to the hard work of people and leadership of Singapore.
我最钦佩的是公民之间的合作与和谐,这显然造就了一个繁荣的国家。向新加坡人民和领导人的辛勤工作致敬
Vasu Garg
Unity is the most valuable asset of Singapore. I like the mixed housing societies of Singapore more than all of their skyscrapper.
团结是新加坡最宝贵的财富。比起摩天大楼,我更喜欢新加坡的混合住房社会。
Shanmuga Retnam
One needs to understand that Singapore is a relatively new country while India has a complex history and de acy . However at city level , India can emulate and adopt 'economic city branding' strategies.
需要明白,新加坡是一个相对较新的国家,而印度有着复杂的历史和民 主。然而,在城市层面,印度可以效仿并采用"经济城市品牌"战略。
Michael Ekoh
I wish countries could learn from this example.
我希望各国能从这个例子中学习。
Anjali Taadiya
i didn't know much about the growth of singapore and how a leader's vision and integrated efforts of each and every person led to such zing results. It also taught me that no matter what the situation is, how worse it is....you can always find a way if you refuse to give up and work towards solutions
我不太了解新加坡的发展,不知道一个领导人的远见卓识和每个人的共同努力是如何带来如此惊人结果的。它也教会了我,无论什么情况,无论有多么的糟糕,如果你不放弃,你总能找到解决方法
Raju Maiti
Keep on educating us especially the young Indians who are the future of India.
继续普及教育,尤其是印度年轻人,他们是印度的未来。
Kher Dhruv
This growth is definitely something to look upon and get inspired. In India, I believe the major conflict is not only because of re gious conflicts, but various other factors as well, such as language, ethnicity, caste sy em, etc.
这种增长绝对是值得关注和鼓舞的。在印度,我认为主要的冲突不仅因为宗教冲突,还有各种其他因素:如语言、种族、种姓制度等等。
Prateek Dubey
I have been living in Singapore for past 3 yrs and I must say this is a very detailed case study. Singapore indeed is a world class city/ state/ country and a role model to learn from for the world
我在新加坡生活了3年,这是一个非常详细的案例研究。新加坡确实是一个世界级的城市/国家,是值得全世界学习的榜样
Chandrahas M
Awesome work bro. First lesson they taught is having good attitude.
他们教给我们的第一课就是要有好的态度
Pratik Joshi
India is Much more big than Singapore in terms of land , population , Diversity etc.. and this is not a Limitation this is our Power we just need to utilize it properly and manage all things
在土地、人口、多样性等方面,印度比新加坡大得多。这不是限制,这是我们的实力,我们只需要适当地利用起来,管理好所有的事情
Kartik Mani
is for us as Indians to take a leaf out of this small island nation's almost miraculous turnaround.
以新加坡为榜样,要从个小岛国几乎奇迹般的转变中学习