Uttar Pradesh: Beaten by teacher, 15-year-old dalit student dies of injuries in Auraiya
北方邦奥莱亚:15岁达利特学生被老师打死
KANPUR: A 15-year-old Class X student of a go nment school in UP's Auraiya — who was allegedly beaten by his teacher for a mistake he made in a class test on September 13 — died of internal injuries.
坎普尔:9月13日,北方邦奥莱亚一所公立学校一名15岁的10年级学生因在课堂测试中答错题而遭老师殴打,最终因内伤身亡。
The dalit student died in the ambulance while being shifted to the UP University of Medical Sciences in Saifai, Etawah, for treatment on Monday.
周一,这名达利特学生在被转到伊塔瓦Saifai的北方邦医科大学接受治疗时,在救护车上死亡。
A case has been registered ag inst the accused teacher, who is absconding.
被指控的教师已被立案,目前正在潜逃。
The victim, Nikhit Kumar of Vaisholi village of Auraiya, was studying at the Adarsh Inter College on Phanfood Road under the limits of Achhalda police station of the district.
受害人Nikhit Kumar来自Vaisholi村,在位于Phanfood路的Adarsh国际学院学习,该学院位于该地区Achhalda警察局的管辖范围内。
His father Raju Dohre said: "On September 13, Social Science teacher Ashwani Singh held a class test. My son had studied a lot for the test. He was fine in reading and writing. Nikhit had blackened two boxes instead of one in the OMR seat and wre 'sjak' instead of 'sjik' (social). This irked Ashwani Singh who grabbed my son by the hair and beat him mercilessly till he fainted and fell on the ground in the school itself."
他的父亲Raju Dohre说:"9月13日,社会科学老师Ashwani Singh进行了一次班级测试。我儿子为这次考试复习了很多。他在阅读和写作方面都很好。他把OMR上的两个方框都涂了,只能涂一个了,并写了"sjak"而不是"sjik"(社交)。这让老师很恼火,他抓住我儿子的头发,地打他,直到他昏倒地上。"
"He gained consciousness while being taken to a private hospital but had difficulty in breathing. Doctors said he had suffered internal injuries. In between, he was treated at several hospitals. On Monday, he was being taken to Saifai but died in the ambulance while being shifted," he added.
"他在被送往一家私立医院时恢复了意识,但呼吸困难。医生说他受了内伤。在此期间,他在几家医院接受了治疗。周一,他被送往Saifai,但在转移途中死在救护车里,"他补充道。
Giving further details, Raju said, "When we came to know of the beating, we reached the school. We were threatened by the teacher. Later, when we prested, the college principal intervened and assured us that the teacher Ashwani would take care of the medical treatment. The child was admitted to a private hospital in Etawah and an expense of Rs 40,000 was met by the teacher."
学生父亲进一步透露了细节,他说:"当我们得知孩子挨打的消息时,我们赶到了学校。我们受到老师的威胁。后来,当我们提出抗议时,学院校长介入并向我们保证,该老师会负责治疗。孩子被送进了埃塔瓦的一家私立医院,老师支付了4万卢比。"
"During the course of our interactions, the teacher also misbehaved and abused us with caste-specific words. We then went to the police station and filed a report on September 24 ag inst him. We later brought the child home. But seeing his condition, the police tried rushing him to Saifai for treatment. However, Nikhit's condition deteriorated and he died on Monday morning while being shifted," said Raju.
他说:"在我们交流的过程中,老师也行为不端,用针对种姓的词汇辱骂我们。随后,我们于24日前往派出所报案。后来我们把孩子带回家了。但鉴于他的情况,警方想将他送往Saifai 接受治疗。然而,孩子的病情恶化,于周一上午在转移过程中死亡。"
Auraiya superintendent of police, Charu Nigam, said that the teacher was booked on September 24 under the relevant IPC sections. "Now, after the death of the child, more sections of the IPC would be added. Strict action will be taken into the matter. The postmortem has been done by a panel of doctors and its videography has been done," she said.
奥莱亚警察局局长Charu Nigam说,这名教师于9月24日在IPC相关部门被立案。"现在,在孩子死亡后,将对此事采取严厉的行动。尸检已经由一组医生完成,录像也已经完成。"
Three teams have been formed for the arrest of the teacher, who is absconding."
已经成立了三个小组来逮捕潜逃的老师。
Auraiya district inspector of schools Chandrashekhar Malviya said, "Orders have been given to the college manager to suspend the teacher."
奥莱亚学区督学Chandrashekhar Malviya说:"已经向学院下达命令,让该教师停职。"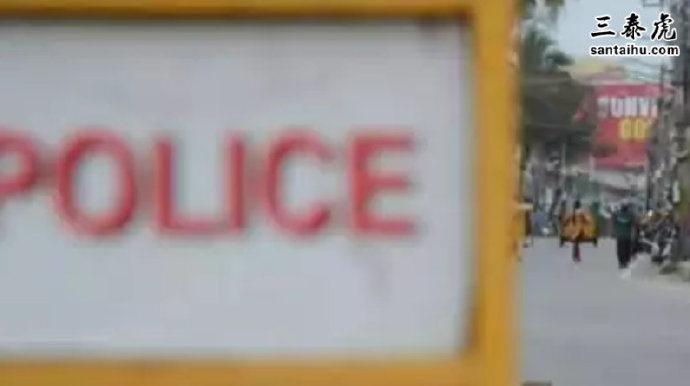 以下是印度时报读者的评论:译者:Jessica.Wu
Dr Vidyadhar Yellutla
4 years of dyansty family rule saw UP SP cadre and BSP cadre as teachers and police. Its only for the last 5 years, merit and performance are set as metrics to get a go nment job. This kind of verbal abuse and perse tion will continue as long as old stock remains without expiry.
在4年的王朝家族统治下,SP和BSP干部成了老师和警察。
仅仅在过去的5年里,功绩和表现被设定为进入政府部门工作的标准。
只要那些人还在,这种口头谩骂和就会继续下去。
mrinesh lal
The ways of past are no more. All educators should understand. We also got beaten by our teachers and parents but we don't pass down that. Previously most of the times i saw, if a child would misbehave or not study he got beaten, not to the brink of death but just humiliated enough not to repeat wrong things. Now 1 slap by teacher is enough to earn ire of everyone. So when one of my relative , a teacher in govt school slapped a child for not studying (the child as per teacher had b future ahead). I asked her not to do it anymore as the family will never understand, and behold next day ,she was confronted on beating a poor student by parents. Now she just scolds and nothing much, student don't listen and their career go down. This is the viwepoint of teachers. It should be understood as well
过去的方式已不复存在,所有的教育工作者都应该理解。我们也被老师和父母打过,但我们不会把这些传给下一代。
以前我看到的大多数情况下,如果一个孩子表现不佳或不学习,他会被打,不是被打到快死的地步,而是要让他们不会再犯同样的错误。
现在老师打学生一巴掌就足以激怒所有人了。
我的一个亲戚,在公立学校当老师,因为一个孩子不学习而扇了他一巴掌(按照老师的说法,这个孩子前途光明)。
我让她不要再这样做了,因为学生的家人永远不会理解的。
结果第二天,她被家长质问,为什么殴打一个穷学生。
现在她只批评学生,其他什么都不做,如果学生不听,那他们自己的学业就完了。
这是教师的观点。希望大家能理解
shaleen mathur
Such casteist teachers should be identified proactively and fired. Fellow teachers and students should provide information proactively to state go nment.
剔除这种种姓主义的教师。老师和学生应该主动向邦政府提供信息。
rn Nayagar
There are two important points here. 1 Corporal punishment of the student was totally wrong. 2. The medical treatments provided since this student's injury needs to be assessed by out of state medical experts who have no connection with the doctors and hospitals involved.
这里有两点很重要。
1. 体罚学生是完全错误的。
2. 这名学生受伤后接受的治疗需要由医疗专家进行评估,专家与所涉医生和医院不能有任何联系。
mail box gifts
Why Principal should also not be arrested and suspended ? He tried to hide evidences and trying to give shelter to the teacher . Teacher will pay his medical bill .Even if the Boy survives What price Principal set for the torture and pain he and his family suffered. Why He did not report to police before .May be he survived.
为什么不让校长停职,为什么不逮捕校长?
他隐藏证据,庇护老师。
老师支付医药费,即使这个男孩活了下来,给他和他的家人所带来的折磨和痛苦,校长该怎么补偿?
为什么一开始没有报警,也许是因为没有当场死亡。
1 0 • Reply • Flag
The teacher should also be beaten to desth, not hanged!
把这个老师打死,绞死都算便宜他了
Helpless citizen
Every week there's a death of a child due to physical assault by teachers. Are these teachers or murderers?
每周都有一个孩子死于老师的殴打。这些人是老师还是杀人犯?
Anubhav Agrawal
We are the real murderers since we only speak when someone dies. I saw so many kids getting beaten up at my school for one reason or the other and everyone was just happy it was not them. Teachers were afraid of kids who were goons but they always were able to enjoy power over kids who didn't prest.
我们才是真正的凶手,我们只在有人死了才发声。
我在学校看到很多孩子因为这样或那样的原因被打,每个人都很庆幸那不是他们。
老师们害怕那些暴 徒的孩子,但他们总能对那些不抗议的孩子作威作福。
Mr Logical
when criminals becomes teachers of govt schools.....this is expected.
当罪犯成为公立学校的老师,这是可以预料的。
Muddy Ji
who the hell cares what mistake was made by the student on the paper? So irrelevant. Catch the useless educator and jail him for life.
谁在乎那个学生在考试时犯了什么错误?这些无关紧要。抓住那个老师,终身监禁。
User
Maybe it's an accident! Why do teachers kill a student?
也许这是个意外!老师为什么要害死学生?
Muddy Ji
A grown man cannot kill a child by 'accident' without the intention to physically harm the child. Regardless, he is in a role of responsibility and should not be making such accidents. He should know better. I think its ridiculous that you've even considered to justify the death of a child as an accident.
一个成年男子不可能在无意伤害孩子的情况下"意外"杀死一个孩子。无论如何,作为老师,一个要承担责任的角色,不应该造成这样的事故,他自己应该更清楚。你竟然把孩子的死说成是意外,这太荒谬了。
Muddy Ji
The doctors stated the child had multiple internal injuries. Im not sure this can happen by accident. Also, it was done in a rage of fit as stated by the father of the child. The teacher is also absconding now. Also used casteist and derogatory terms. You my friend, would be the worst investigator in the world as you would try to justify anything and classify everything as an accident. I would like to know if you have any kids. Or whether your parents would accept 'accident' as the excuse for you being murdered. What a CLOWN!
医生说孩子有多处内伤。我不确定这是否是意外。而且,正如孩子的父亲所说,老师是在愤怒之下打孩子的。老师现在也潜逃了,也说了贬低种姓的话。
Sid
Teacher should be arrested as soon as possible. This is not acceptable at all
尽快逮捕这个老师。这是完全不能接受的
ZEN DAHODI
Look like; the UN Human Rights Commission and all other subsidiaries will have to open offices in,India along with the International Court for doing daily investigation of such heinous, barbaric and cruel killings of women, minorities and dalits in this country.
看来联合国人 权委员会和其他所有附属机构应当在印度开设办事处,国际法院也应当在印度开设办事处,以便对这个国家对女性、少数民 族和贱民的这种令人发指的、野蛮残忍的杀戮进行日常调查。
User
Zen, help!
神啊,救救我们
MSM
Under Modi ji BJP is encouraging such activities by releasing culprits like in Bilkis bano case
在莫迪的领导下,人民党释放Bilkis bano案中的罪犯,鼓励此类活动