Upper castes live 4-6 years more than SCs, STs: Study
研究表明,高种姓比低种姓多活4-6年
How long Indians live on average depends on the hierarchy of the social groups they belong to with upper castes living about four to six years more than women and men from the scheduled castes and scheduled tribes. This holds across regions, income levels and time. While life expectancy across all social groups has improved significantly, the gap between them persists and in some cases even worsened between 1997-2000 and 2013-16.
印度人的平均寿命取决于他们所属的社会群体的等级,高种姓比表列种姓和表列部落的寿命长4到6年。这在不同地区、不同收入水平和不同时期都存在。虽然所有社会群体的预期寿命都有了显著提高,但他们之间的差距仍然存在,在1997-2000年和2013-16年期间,差距甚至扩大了。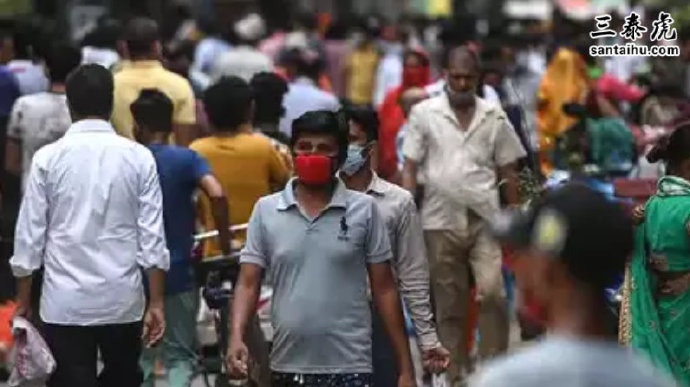 The gap in life expectancy between upper castes and scheduled caste men, for instance, increased from 4.6 years to 6.1 years. The gap between upper caste men and Mus m men worsened more sharply, going from just 0.3 years to 2.6 years and that between upper caste and Mus m women from 2.1 to 2.8 years in this period. This was revealed in a study analysing detailed data from the second and fourth round of the National Family Health Survey (NFHS). The study was published in the journal Population and Development Review.
例如,高种姓和低种姓男性之间的预期寿命差距从4.6岁增加到6.1岁。
一项研究分析了第二和第四轮全国家庭健康调查(NFHS)的详细数据,揭示了这一点。这项研究发表在《人口与发展评论》杂志上。
In general, the gaps in life expectancy between lower caste groups and upper castes have reduced marginally among women. But among men, it has worsened for scheduled castes, Mus ms and OBC men compared to upper castes. While the gap reduced for scheduled tribe men from 8.4 years, it remains wide at seven years.
总体而言,低种姓群体和高种姓群体之间的预期寿命差距在女性中略有缩小。但在男性中,与高种姓相比,低种姓和OBC男性的情况更糟。在表列部落男子中,这一差距从8.4年减少到7年,但仍然很大。
The study also showed that the gaps persist whether we look at life expectancy at birth or at later stages in life. Another study by one of the researchers with some others showed that they also hold when we look at members of social groups within the same wealth levels. What this means is that the gaps are not solely due to higher infant and child mortality among disadvantaged groups and nor can they be put down simply to economic factors.
研究还表明,无论我们看出生时的预期寿命还是生命后期的预期寿命,这种差距都会持续存在。另一项研究表明,当我们观察处于相同财富水平的社会群体成员时,这些结论也成立。这意味着,差距不仅仅是由于弱势群体的婴儿和儿童死亡率较高,也不能简单地将其归因于经济因素。
The Hindi belt including Rajasthan, Uttar Pradesh, Uttarakhand, Bihar, Jharkhand, Madhya Pradesh and Chhattisgarh — which accounts for about 44% of India's population — has the lowest life expectancy for all social groups. The differences in life expectancy between social groups holds here and across almost all regions. The Northeast is the only region where scheduled tribes, who have a higher social status in the region, have higher life expectancy than upper castes.
印地语地带包括拉贾斯坦邦、北方邦、北阿坎德邦、比哈尔邦、贾坎德邦、中央邦和恰蒂斯加尔邦,占印度人口的44%,在所有社会群体中,这些地区的预期寿命最低。社会群体之间的预期寿命差异在这里和几乎所有地区都存在。东北部是唯一一个有表列部落在该地区拥有更高社会地位的地区,他们的预期寿命比高种姓的人更高。
以下是印度时报读者的评论:译者:Jessica.Wu
ourgo
Thats cuz most ScSt have now grabbed all high go nment job like IAS and others through reservation and now since they are rich, they live unhealthy lifestyle like eating junk, drinking and many servants at home. However general class getting poorer for the same reason and hence eat dal roti, cant afford to buy alcohol and do all work at home by self and hence living longer.
那是因为印度大多数的低种姓现在通过预留制获得了政府部门工作,比如IAS,现在因为有钱了,他们过着不健康的生活方式,比如吃垃圾食品,喝酒,在家有很多仆人伺候。然而,由于同样的原因,普通阶层变得更穷,因此在家吃,买不起酒,独自在家工作,因此寿命更长。
0 0 • Reply • Flag
So SC ST guys get Reservation in death also? Promed early over the others..
难道低种姓在死这方面也有预留名额?比别人更早被送走。
Sandip Verma
So the solution is large scale inter caste marriages.
解决办法就是大规模的跨种姓婚姻。
0 0 • Reply • Flag
Is there any plan to kill the "Upper cast" people 4-6yrs advance? Any new T law?
有没有计划提前4-6年杀死"高种姓"?
有新的T法律吗?
0 0 • Reply • Flag
And these kinda public money guzzling 'work' is called 'research'. The basis may be just living standard and status with no relevance to caste etc.
这些耗费公共资金的"工作"被称为"研究"。依据可能只是生活水平和地位,与种姓等无关。
Monny
This study is nothing but the biggest stupidity of all time.
这项研究是有史以来最愚蠢的。
sunsivj
The lower caste as divided and never allowed to change their lives by their own leaders don't give them a good thought process. Mind is always made negative for them making them poorer day by day
低种姓被分裂,他们的领导人不允许改变生活。人们总是对他们抱有负面看法,这让他们越来越穷
0 0 • Reply • Flag
In India's every field (govt or pvt) Upper caste people are sitting in higher positions. Upper caste people want India's constitution must be removed and thei ...
在印度的各个领域,高种姓的人担任更高的职位。高种姓的人希望废除印度宪法。
Sandip Verma
Does caste dents human psychology. Makes a person incompetent in all aspects of life.
种姓制度挫伤了人的心理,使人在生活的各个方面都无能。
User Krishna Bhupathi
Shows how much discrimination, access to health care, and life-saving medication differentiate between high and low castes. Great study.
伟大的研究!显示了高种姓和低种姓之间存在的歧视、获得医疗保健和救命药物的区别。
Prashant Mahar
The problem with India is we still have such people who try to divide the society itne so called upper caste. Even after more than 70 yrs of independence theses uneducated class have the audacity to call some castes as upper castes.
印度的问题是,仍然有这样的人,他们试图将社会分为三六九等。即使在独立70多年后,这些未受教育的阶层还厚颜无耻地称一些种姓为高种姓。
Prashant Mahar
Reservation based Ve bank is the biggest problem....It's suppressing the real talent of the country...
基于预留制的票仓是最大的问题....这压制了这个国家真正的人才。
0 0 • Reply • Flag
Most stupid study….Got nothing to do with caste dumbo, just economic disparity and lack of education/ skills. Govt is directly responsible
最愚蠢的研究……与种姓无关,只因为是经济不平等和缺乏教育/技能。印度政府负责直接责任
4 0 • Reply • Flag
There are lots of wealthy people among SC/ST and lots of poor among general caste. Does this study want to prove that there are differences in DNA among the people on the basis of caste !!
在低种姓中也有很多富人,普通种姓中有很多穷人。这项研究是想证明不同种姓之前的DNA差异吗
Gopal B
There is reason for it that higher castes due to mostly simple living and frugal habits and vegetarian and satvic diet live longer compared to others who lead a life of excessive indulgence :oily spicy tsic food and generally their lifestyle. I remember in our homes we never used onion and garlics , let alone meat and eggs. Even buffalos milk was avoided 0nly cows milk. Vegetarian diet consisted of home grown vegetables. Every day different kind of beans and pulses for prein .
这是有原因的,由于简单的生活和节俭的习惯,吃素,高种姓比那些过着过度放纵生活,吃油腻辛辣食物和的人更长寿。我记得在家里我们从来不吃洋葱和大蒜,更不用说肉和蛋了,也避免喝牛奶。素食者的饮食包括自家种的蔬菜。每天吃不同种类的豆类来补充蛋白质。
2 0 • Reply • Flag
The reason could be high prevalence of T,obacco,,gudaku (tobacco gud lime paste) rajshree like gutaka use all the time in village sides , and high consumption of country liquor in villages of Hindi Belt. These are more in tribal areas and ladies & gents both have become habituated of using these undesired stuffs. All working people have also been seen consuming the above stuff.
可能是因为抽烟喝酒,在部落地区更多,男女都已经习惯消费这些不受欢迎的东西。所有劳动人民也都被发现在消费上述东西。
2 0 • Reply • Flag
We have a long way to fo to rectify social, economic, po itical inequalities prevailing in our country.
要纠正我国普遍存在的社会、经济和政治不平等,我们还有很长的路要走。
0 0 • Reply • Flag
Keep dividing Hindus following the Congess agenda!
继续按照国大党议程分裂印度教徒
Aman Sri
This is not a study , it's a part of blue print to divide Hindus . Who designs these studies , if u want to learn life expectancy do it income and economic basis or education basis ..not on caste basis
这不是一项研究,而是分裂印度教徒计划的一部分。谁做的这些研究,如果你想了解预期寿命,要根据收入和经济基础,而不是种姓
Lawda Bhavna
what rubbish
荒谬
Sanjoy Pandey
Life style is important not the caste.
与生活方式更相关,而不是种姓。
desgreenidge79
70% Brahmins are vegetarians and do not drink alcohol nor consume tobbaco.
70%的婆罗门是素食主义者,不喝酒也不吸烟。