Now CURRY could cost more: Indian meals are set to become more expensive as price of spices and key ingredients 'shoots up' by 50%, transport costs soar 30% and staff wages rise 20% due to lack of chefs
咖喱价格可能会上涨:由于香料和关键配料的价格"飙升"50%,运输成本飙升30%,厨师短缺导致员工工资上涨20%,印度餐的价格将变得更加昂贵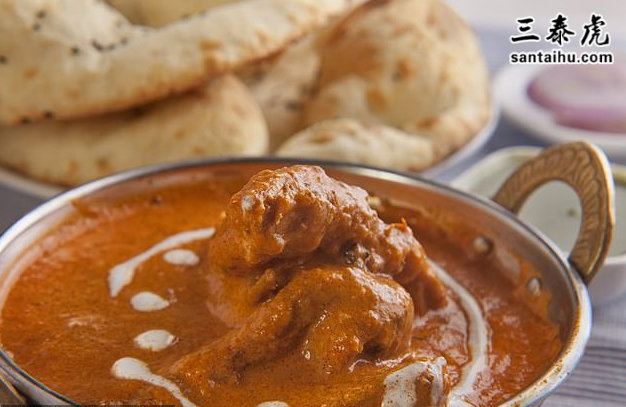 The cost of a curry could be about to rise in the UK due to soaring wholesale spice prices, industry bosses have today warned.
餐饮行业老板今天警告称,由于香料批发价格飙升,英国咖喱价格可能会上涨。
Ingredient suppliers have told food manufacturers they plan a 50 per cent price hike on spices used in Indian dishes, including coriander and cumin.
配料供应商告诉食品商,他们计划对印度菜中使用的香料提价50%,包括香菜和孜然。
Food firms say the cost of garlic and ginger has already 'shot up' by 50 per cent in the past six months.
食品公司表示,在过去六个月里,大蒜和生姜的价格已经"飙升"了50%。
Other ingredients such as sach, green peppers and chillies have also risen as much as 25 per cent, bosses say.
老板们表示,菠菜、青椒和辣椒等其他配料的价格也上涨了25%。
Meanwhile, rising wage costs sparked by a shortage of chefs, spiralling utility bills and transportation costs - which new figures today suggest could have risen by 30 per cent in the last two years - are also eating into profits of Indian restaurants, owners say.
与此同时,餐厅老板们表示,厨师短缺引发的工资成本上升、水电费和交通成本的螺旋式上升——今天公布的新数据显示,这些成本在过去两年可能上涨了30%——也侵蚀了印度餐厅的利润。
It means popular dishes such as Chicken Tikka Mas, Butter Chicken and Saag Aloo could be the next victim of inflation.
这意味着Tikka Mas鸡肉、黄油鸡肉和Saag Aloo等受欢迎的菜肴可能会成为通胀的下一个受害者。
One restaurateur told MailOnline that prices could rise by as much as £1 per dish.
一位餐馆老板告诉每日邮报,每道菜的价格可能会上涨1英镑。

英国每日邮报读者的评论:译者:Jessica.Wu
Sulzerbrush, Sidmouth, United Kingdom
Easy. Buy something else instead
很简单,买其他的替代
Tompaine, Manchester, United Kingdom
BREAKING NEWS... Making curry is not rocket science,...
制作咖喱又不是火箭科学…
Orphedayus, London, United Kingdom
Raise them all they like , to dear and we people just won't order one in or go to Indian restaurant to have one .
他们喜欢涨价多少就涨价多少,我们不买,也不去印度餐厅吃。
KarenFromAccounts, Your Office, United Kingdom
Right as an indian , I can easily solve this before the mass panic buying begins (Detect my sarcasm here). Please just watch youtube videos on how to make a curry, its one of the most easiest and rewarding dishes to make. No curry powder, just cumin, corriander, chilli powder , tumeric etc.
作为一个印度人,我可以在民众恐慌性购买之前轻松解决这个问题。请在youtube上观看如何做咖喱的视频,这是最简单、最值得做的菜之一。不要咖喱粉,只要放孜然、香菜、辣椒粉、姜黄等。
Ear Ear, Here, United Kingdom
Bye bye curry it is then..who cares.
那就再见吧咖喱,谁在乎呢。
projectfearbegins, hereford, United Kingdom
Just wait for some numpty to blame it on Bret lol !!
就坐等一些傻瓜把这归咎于英国脱欧吧,哈哈!
RR-CC, Somewhere out there, United States
Well yeah, consumers are going to pay more because any excuse most companies can use to increase prices they will take.
是的,消费者得多掏钱,大多数公司会找借口提高价格。
pigswillybum, london, United Kingdom
What nonsense.
真是一派胡言。
Neighbourhood, London, United Kingdom
Hahaha. Oh, the tragedy!
哈哈哈,悲剧
Gen_X , Up North, United Kingdom
I make my own thanks
那我就自己做
I_Couldnt_Care_Less, Krabi in my dreams, United Kingdom
I have 63 spice and herb jars in the cupboard. I think we'll survive.
我的橱柜里有63种香料。我想我们能撑下来的。
NothingButtheTruth69, London, United Kingdom
I'm sure if you are a capable cook and have the access to the recipes the restaurant cook then it wouldn't be to hard to make.
我相信如果你是一个有能力的厨师,有机会接触到餐厅厨师的菜谱,那么就不难做咖喱。
Nunurbiz, LONDON, United Kingdom
Lol ok we grow our own
哈哈,好吧,那我们自己做
Keefree, Aylesbury, United Kingdom
The total cost of the spices in a curry is tiny compared the the sale price of the curry! Go out and buy them, even if the price doubled I doubt it would add 10p to the total!
与咖喱的售价相比,咖喱香料的总成本是微不足道的
出去买香料自己做咖喱吧,即使配料价格翻倍,总价格不会增加10便士!
poesitive45, Surrey, United Kingdom
I make a lot of curry and the spices are expensive especially saffron as it takes hours to produce
我做了很多咖喱,香料很贵,尤其是藏红花,需要几个小时来制作
sunking101, Leeds, United Kingdom
Lack of chefs? Have they all gone to the moon along with HGV drivers, vets, butchers and GPs?
缺厨师?他们都和货车司机、兽医、屠夫和GP一起上月球了吗?
wazza7789, Worcester, United Kingdom
Don't have takeaways anymore. Make my own batch meals.
不要再点外卖了,自己做饭吧。
Barmy123, Croydon, United Kingdom
Well there you go. People will have to eat other things! So sad!
既然这样,那人们就不得不吃其他东西了
如此悲哀!
kitty, Cheshire, United Kingdom
I have a Pakistani mother in law. Nothing short of armageddon would stop her from feeding us to the point of bursting with her delicious homemade curries. I'm already looking forward to our next visit to see her. Yum yum!
我的岳母是巴基斯坦人。除非世界末日来临,否则没有什么能阻止她亲手做美味咖喱把我们撑爆。我已经在期待下次去看她了。好吃
Wevehadit, Dartford, United Kingdom
Oh no, Im going for a curry tonight
哦,不,我今晚要去吃咖喱
Luckylatic, Wigan, United Kingdom
Oh dear, DM is scratching the bottom of the barrel now. Tomorrow - air will cost more and the price of aubergines is set to rocket by 20p each.
天哪,DM现在已经摸底了。明天,空气价格将会上涨,茄子的价格会飙升20便士。
Peter Dawkins, Herts, United Kingdom
Get your spices from an Indian grocer. Much cher than the little jars in supermarkets.
从印度杂货店买香料。比超市里的一小罐便宜多了。
JohnBullEngland, Old Sarum, United Kingdom
This reeks of blatant profiteering ...
这是赤裸裸的牟取暴利……
Bah. J, St Andrews, United Kingdom
Just have to eat cake then...
那就吃蛋糕吧……
Oscarone1, London, United Kingdom, 17 hours ago
Panic
恐慌
K London, london, United Kingdom
Not the end of the world.
又不是世界末日。