MUDU ANCIENT TOWN, Su China VLOG
中国苏州的古镇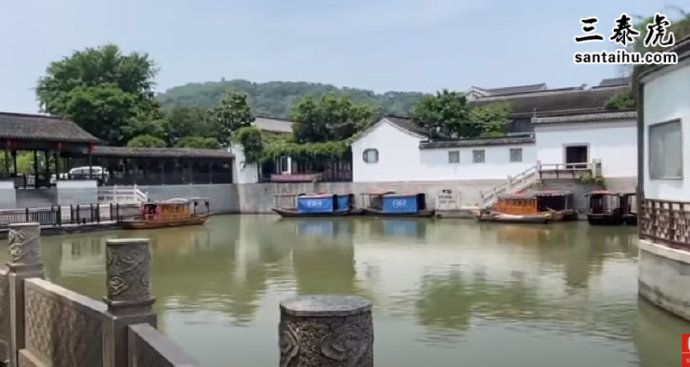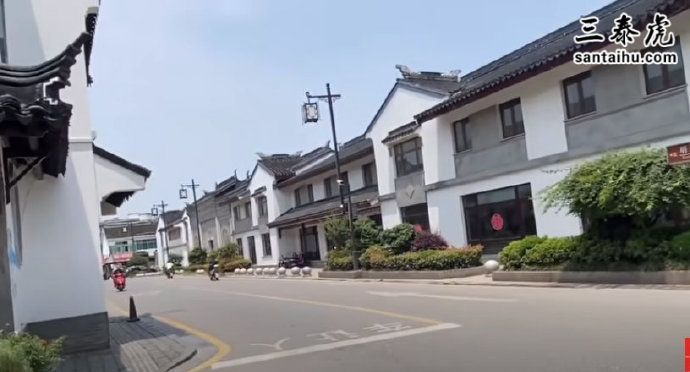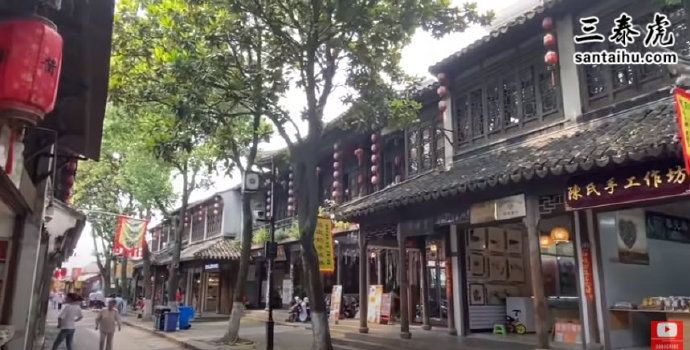 以下是youtube网友的评论:
VARDHAMAN PATIL
You made me change my oion about China..never thought China would be so beautiful, organized and disciplined nation..
We need to learn a lot from Chinese people..especially in the field of infrastructure development and beautification of cities.
你改变了我对中国的看法,从没想过中国会是如此美丽、有组织、有纪律的国家。中国人有很多东西值得我们学,特别是在基础设施建设和城市美化方面,更是值得我们借鉴
Emirie Bois
Chinese and Indians have more in common than they think . The biggest difference , Chinese are more materialistic and Indians more re gious.
中国人和印度人的共同点比他们想象的要多。最大的区别是,中国人更物质,而印度人更宗教。
Mas Salleh
@Emirie Bois but civic sense?
No they are not similiar . Believe me on that
公民意识呢?不,两国没有多少共同点。相信我
Emirie Bois
@Mas Salleh . I have been to both countries !
这两个国家我都去过啊
Mas Salleh
@Emirie Bois So am I
我也是
Akanksha Kaul
Amazing
真棒
George Martinus
I appreciate how Chinese preserve their tradtional complex so well in the middle of city like this one. So neat and tourists-friendly.
我欣赏中国人对市中心传统建筑保护得是多么好。
如此整洁,对游客友好
Ruchi in China(播主)
I totally agree!
完全同意
Angela Malini
I like China much much beautiful then Western Countries !! Even thou II am Australian,
虽然我是澳大利亚人,我很喜欢中国,比西方国家美多了!
indian
Wow! The ancient town, lake and park looks so beautiful and clean.
哇塞,古镇、湖泊和公园看起来如此美丽和干净。
Jeanie Angela
The beautiful ancient town of Su, Su's garden craftsmanship, is the top ancient family building sy em in China. It includes planting and gardening of flowers and trees, pavilion design and decoration, fish pond breeding and viewing, artificial mountain scenery, interior decoration design, cultural inheritance, and architectural design layout.
美丽的苏州古镇,苏州的园林工艺,是中国最顶尖的古代家族建筑体系。包括花木种植与园林、亭台设计与装饰、鱼塘养殖与观赏、假山造景、室内装饰设计、文化传承、建筑设计布局等
Iris Nair
Thanks Ruchi for this beautiful video on China. I would love to visit China someday- I have always loved the hardworking, beautiful Chinese people, their food, culture and you have brought it close to me with the most beautiful and sights.
I must mention I have tasted the mixed fruit tea from China gifted to me by a friend and it is so delicious-made from pure fruits with no added sugar, a refreshing drink
感谢如琪提供的关于中国的精彩视频。我希望有一天能去中国看看。我一直热爱勤劳美丽的中国人民、喜欢他们的饮食和文化,你们用最美的风景让我了解了中国。值得一提的是,我曾品尝过一位朋友从中国给我寄过来的果茶,如此美味——用纯水果制成,不加糖,提神醒脑
ravi thakkar
me and my parents love your vlogs, specially rural china was zing. I don't think any other Indian vlogger has shown it the way you did
我和父母很喜欢你的视频,尤其是中国农村的视频。其他印度视频博主做得不如你。
Vanita Raina
So nicely organized by chinese Go nment and by the people who are staying there..I like neat and clean places..Thanks Ruchi for sharing new vlogs...May be in near future we will visit China..love to Ivan.
组织有序!我喜欢干净整洁的地方,谢谢如琪分享了新的视频。也许在不久的将来,我们会访问中国
Arindam Saha
Everyone should visit china atleast 1 time
每个人都应该至少访问中国一次
maddog3768
Odin is a very good human being, a great soul.
奥丁是好人啊,一个伟大的灵魂。
Benjir Is m
Ahh I love this kind of village's,,, I saw those village's in Chinese dr much love
我喜欢这样的村庄,我在中国电视剧里看过这样的村,非常喜欢
RANI MEHAROTRA
Odin is such a wonderful father to Evan. He just loves his son so much.
奥丁是一位好父亲,很爱儿子
Om Ni
Su is so beautiful, with the thousand years old canal running through and the wee willow trees adding to the beauty. I love wee willows! They calm your spirits. Wish I live in Su! Hehehe.....You guys a lucky! Thanks for showing us around. Maybe you should slow down and spend more time showing a place before you move on. Your hubby always looks to be in such hurry! Tell him to slow down a little and enjoy life. Rushing is missing the moment and all the magic that it contains hehehe......But thanks again.
苏州是如此美丽,有千年历史的运河贯穿其间,垂柳更是锦上添花。我爱垂柳,它能安抚你的情绪。
希望我住在苏州,哈哈…你们真幸运!谢谢你带我们参观苏州。
也许你应该放慢脚步,多花点时间介绍一个地方,然后再继续下一个行程。
你丈夫看起来总是那么匆忙
让他慢一点,享受生活。
Sneha Ajit
I never knew China was so beautiful. It's nice to see China from an Indian's viewpoint. Somehow I'm hooked to your vlogs. Ivan is also very cute :)
从来不知道中国这么漂亮。很高兴从印度人的角度来看待中国。不知怎么的,我被你的视频迷住了。伊凡也很可爱
Grace
Chinese parks are so beautiful perfectly like the scenary we used to draw during our school times...jab b teacher bolty ty "Draw a scenary" yehi w scene dimaag me hoty ty compulsory naadi pahar greenery colourful flowers
中国的公园太美了,就像我们上学时画的风景一样
Ruchi in China(播主)
Completely agree. When I saw that scene and felt the vibe, I really got a serene nostalgic feeing although I hadn't gone there before
完全同意。我之前没有去过那里,看到这一幕时,我感到了一种宁静的怀旧之情。
Babita Mishra
Wow China is so beautiful. Really really love your vlogs . I hope you and your family is doing well there . God bless you and your family. Thanks for it sis .
哇,中国太漂亮了。非常喜欢看你的视频。我希望你和你的家人在那里过得很好。谢谢姐姐
Mini M
Love your vlog, thanks for showing China beautiful small towns .
喜欢看你的视频。谢谢你介绍中国美丽的小镇
Nimisha Srivastava
I have seen some Chinese serials which depicts old era , the houses are very similar which you have shown in this vlog, even furniture also.....love your vlog
我看过一些中国的古装剧,房子很像你在这个视频里介绍的,甚至家具也如出一辙。
shivang yadav
I am zed to see such long and beautiful parks along roadside.
看到路边这么长这么漂亮的公园,我感到很惊讶。
Shalini negi
such a loving n caring husband
多么有爱心的丈夫啊
Richard
I believe India has many beautiful places to see and also its great culture. I wish I can visit this wonderful country in future
我相信印度也有很多美丽的景点可以看,也有伟大的文化。我希望我以后能去印度这个国家
Ruchi in China(播主)
I hope so too!
希望如此
網路打韓小分隊
But when you arrive in India, you will be disappointed
一抵达印度,你会失望的
Ruchi in China(播主)
I am from Rajasthan and I had taken my entire Chinese family to India for 10 days for my brother's wedding. We travelled to various cities by road, even small towns and villages. My brother-in-law and his fiance are millionaires. But they enjoyed the trip a lot and bought many things. Their wechat profile picture is still from India and didn't change it in 2 years. They said the sights were unbelievable. Google search for Rajasthan and you will know.
我来自拉贾斯坦邦,趁着我哥哥的婚礼,我带着我的中国一家人去印度玩了10天。我们开车去各个城市,也去了小城镇和村庄。我的堂兄和他的未婚妻都是百万富翁。他们很享受这次旅行,买了很多东西。他们说那里的景色令人难以置信。搜索拉贾斯坦邦,你就会知道。
Sumithra Pandiarajan
Thank you for showing the beautiful places in China. I don't know I can visit China in my lifetime. Thank you so much dii... It is really beautiful.
谢谢你介绍了中国这么美的地方。我不知道我这辈子还能不能去中国。谢谢你,真的很漂亮。
GitPro
China is so beautiful
中国好美啊
Anagha Joshi
Ruchi, if I m not wrong, Suzou is called Venice of China,
如琪啊,没记错的话,苏州被称为中国的威尼斯