Mumbai: Couple in their 80s get 10-year RI for sexually abusing child
孟买:80多岁的老夫妇因性侵儿童被判10年监禁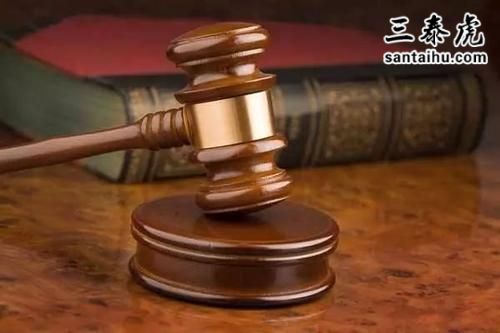 MUMBAI: An 81-year-old woman and her 87-year-old husband have been convicted and sentenced to 10 years RI for the 2013 sexual assault of their 4-year-old neighbour.
一名81岁的老妇人和她87岁的丈夫因在2013年性侵4岁的邻居而被判10年监禁。
It is probably the first case in the city where a woman has been found guilty for such a crime under the Prection of Children from Sexual Offences (Pocso) Act. The special Pocso court relied on the testimonies of the child and her mother, and medical evidence, to convict the couple.
根据《保护儿童免受性侵法案》(Pocso),这很可能是该市首例女性被判犯有此类罪行的案件。特别Pocso法庭依据受害孩子及其母亲的证词和医疗证据,对这对夫妇定罪。
Special judge Rekha N Pandhare ordered the accused to pay Rs 50,000 each to the child as compensation within a month.
特别法官Rekha N Pandhare命令被告在一个月内各自向孩子支付5万卢比作为补偿。
Child was returning home when targeted
孩子在回家途中被盯上
The court observed that the victim being a child and the accused being of the age of her grandparents, they were supposed to take care of her. Instead, they sexually assaulted her, it said. The couple, out on bail, was sentenced under section 6 of Pocso Act, which prescribes punishment for offence of "aggravated penetrative sexual assault".
法庭注意到,受害者是一个孩子,而被告的年龄和她的祖父母相当,而他们本该关照孩子的,相反,却性侵了她。这对夫妇在保释后,根据《Pocso法案》第6条被判刑,该法案规定了对"严重性侵"罪行的惩罚。
In a statement to police, the child said she returned from school at 10am on September 4, 2013. She ate food, watched cartoons on TV and at noon went to the fourth floor of her building to play with a friend. She said as her friend was slee, she decided to return home when the accused, whom she referred to as 'dada' and 'dadi', called her.
在向警方提交的一份声明中,孩子表示,2013年9月4日上午10点她放学回家,吃了东西,看了动画片,中午就到四楼和一个朋友一起玩。她说,她的朋友睡了,她便决定回家。孩子称呼被告夫妇为'dada'和'dadi'。
The child said when she went to the man, he carried her and took her into the house. He made her sit on a swing, but slapped her when she tried to leave. The child alleged that while the woman held her, the man undressed her before sexually assaulting her. The woman repeated the act. She said once again, when she tried to run, the man spat on her face. The child said she got afraid and after the accused let her go, she dressed up and ran home.
孩子说,她到了邻居那里,男的把她抱进了屋里,让她坐在秋千上,她想离开时,他扇了她一巴掌。老妇人抓住她,男的脱光了她的衣服,然后对她实施了性侵,老妇再次实施性侵。当她试图逃跑时,男的朝她脸上啐了一口唾沫。孩子说她很害怕,在被告放她走后,她穿好衣服跑回家。
The child's mother had told police that after she returned from work and finished household chores, at 10pm she tried to put the child to bed. That is when the girl told her mother that she wanted to tell her something and pleaded with her not to scold her. After the mother assured the child, she confided in her about the in dent. The mother said she checked the child's private parts and found inflammation. The woman informed her husband and compned to police. The accused were arrested the next day.
孩子的母亲告诉警方,她下班做完家务后,晚上10点就试图哄孩子上床睡觉。这个女孩跟母亲说她想告诉她一些事情,并恳求她不要责骂她。母亲答应了孩子,孩子便把这件事告诉了母亲。母亲说,她检查了孩子的私处,发现有炎症。这名母亲把这事告诉了自己的丈夫,并向警方报案。被告于第二天被捕。
印度时报读者的评论:译者:Jessica.Wu
Indo American Airman
It took nearly 8 years for this kind of sexual assault case to close, just like Nirbhaya. Why does this messed up judiciary have to take that much time to dispose off cases related to rape or similar?
这个性侵案拖了将近8年才结案。为什么司法部门要花这么多时间审理强奸案?
Santosh Choudhary
it's a shame..
disgusting..
and why it took so many years whereas for dreaded criminals they do in midnight court
这是一个耻辱。
恶心. .为什么拖了这么多年才结案?
Sanjay Sharma
But why doesn't the reporter reveal the identity of the culprits? now the court has also ruled ag inst them, so why keep it undercover? at least shame them in front of the world, you have the power, use it. this will also serve as warnings to others. without their names this report just becomes information without any purpose.
为什么不透露罪犯的身份呢?
现在法庭判了他们有罪,那么为什么要保密呢?
至少要公开羞辱他们。
这也警告其他人。
没有公布名字,报道就毫无意义了。
Guest Login
Totally Unfair Justice for minor Girl
对这名未成年女孩太不公平了
Abhishek Tiwari
80 years old how do they sleep everynight. Shame on them. Hang them
80多岁了,犯了这种罪,他们每晚怎么睡得着。无耻,绞死他们!
Indian
VERY VERY SAD FOR THE CHILD WILL SHE HAVE FAITH IN LOVE AND MARRIAGE WHEN SHE GROWS UP..
这孩子太可怜了,长大后她会相信爱情和婚姻吗?
Pravin Chaphekar
Better give them death penalty. Why waste money of taxpayers
最好判他们死刑。为什么要浪费纳税人的钱养他们
maninderbirsinghgill Singh Gill Advocate
No. Death Penalty is very less punishment for them.
不。死刑对他们来说太轻了
Subrnian Rswamy
How depraved can human being can be.
人类还能堕落到什么程度。
bdanani
are you kidding ?? only ten years ??
hang them or handover to public in open ground.unless culprits will be panic of strict death this will go on............enough
开玩笑吧?
才判十年??
绞死或交给民众公开处罚。除非让罪犯对死亡感到恐惧,否则这类案件将层出不穷...........
Ashis Biswal
Girls are not at all safe in today's freely available online sexual content.
如今,在网上随便都能看色 情内容,女孩们一点也不安全。
Lydon Cooper
Poor child. The criminals got only 10 yrs and will be set free much before that.
可怜的孩子。罪犯只被判了10年,他们会被提前释放的。
Shamshu Pathan
law should prevail even in other cases where these affluent monsters are going scotfree.
依法处罚,否则罪犯将逍遥法外
petergomes175
What horrible old creatures are they.They are perfect examples of demon on earth.push them off the cliff and let them die of their pain and sins.With this even the oldies cannot be trusted
多坏的老家伙啊!
他们是人间恶魔。把他们推下悬崖,让他们痛苦的死去。
如今,连老人也不值得信任了
Ravi Ingle
Why the parents not worried when their child not return home??
孩子没回家,父母怎么不担心?