Renowned economist urges to allow couples to have THREE children 'as soon as possible' after two-child policy 'failed to' boost low birth rates
由于二孩政策未能"提高低出生率",著名经济学家敦促尽快放开三胎
A prominent economist has urged to roll out a new 'three-child' policy in a bid to rejuvenate the country with a growing ageing population.
人口日益老龄化,一位著名经济学家敦促出台新的"三孩"政策,以振兴国家。
Ren Ze, the head of a major think t k, suggested in an analysis published yesterday that should allow couples to have three children 'as soon as possible'.
主要智库的负责人任泽平在昨天发表的一份分析报告中建议,应"尽快"允许夫妇生育三个孩子。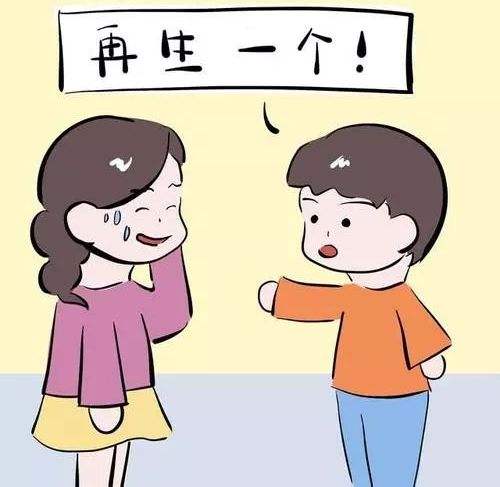 The proposal is aimed to tackle the continuously declining fertility rate and ageing population after 's two-child policy failed, Mr Ren said.
任泽平表示,该计划旨在解决二孩政策失败后生育率持续下降和人口老龄化问题。
Since 1979, couples in had been limited to having a single child, a rule, often brutally enforced, intended to slow population growth and boost the economy.
自1979年以来,夫妇只能生育一个孩子,目的是减缓人口增长,提振经济。
But the law, which is estimated to have prevented 400million births, also caused long-term economic problems, huge social upheaval and human tragedy.
这项法律据估计已经减少了4亿人口的出生,也造成了长期的经济问题。
With fears 's ageing population would slow its economic growth, offi als announced a two-child policy in October 2015, which came into effect on January 1 the following year.
由于担心口老龄化会减缓经济增长速度,2015年10月,官方宣布了二孩政策,该政策于2016年1月1日生效。
The legislation appeared to have initial success as an additional 5.4million babies are thought to have been born in in the first 18 months after introducing the two-child policy.
这项立法似乎取得了初步成功,在二孩政策实施后的头18个月里,新增出生540万婴儿。
But it has not worked as well as offi als wished as the country's birth rate continued to drop since 2015, according to Mr Ren, the head of the Evergrande Research Institute.
但恒大研究院院长任建新表示,由于的出生率自2015年以来持续下降,这一政策并没有达到官方希望的效果。
In a new analysis penned by the renowned economist, he stated that as a result of the unsuccessful two-child policy, the ageing population and low birth rate had become one of the biggest underlying threats facing in this century.
在这位著名经济学家撰写的一篇分析文章中,他指出,由于二孩政策的失败,人口老龄化和低出生率已成为本世纪面临的最大潜在威胁之一。
英国每日邮报读者的评论:
译文来源:三泰虎 http://www.santaihu.com/p/51543.html 译者:Jessica.Wu
Themilano, London, United Kingdom
Wait, s has the population of 4 times the US, don't they think that's enough, are they kidding?
口是美国的4倍,难道他们认为这不够多吗,他们是在开玩笑吗?
Nick26, Huddersfield, United Kingdom
This has everything to do with the go-ent wanting to rule the world! The more people it has the easier it thinks it can defeat enemies!
这一切与想要统治世界有关!
人口越多,就越容易认为自己可以打败敌人!
JG66, Padstow, United Kingdom
No thanks ! ...no other nation wants to see the current 1.4 BILLION achieve 2.1 Billion citizens...
没有哪个国家希望看到目前已经14亿的公民达到21亿。
Rockster1, Voenna, Austria
They should stop killing off the baby girls then.
他们应该停止杀害女婴。
Alan Porridge, Christchurch, United Kingdom
All problems in the world stem from overpopulation.
世界上所有问题都源于人口过剩。
DV00, MarlboroughR, United Kingdom
The world's exponential growth of population, especially in A frica, is THE biggest danger to this planet. Population growth is the root cause of this plants problems.
世界人口的指数级增长,尤其是在非洲,是对这个星球的最大威胁。人口增长是造成地球问题的根本原因。
DodieK, Norwich, United States
Not enough girls to take care of all of the aging parents? Gasp. How awful for them.
没有足够的女孩来照顾年迈的父母?
太可怕了。
Campanile8, City, United Kingdom
Dear , please ignore this recommendation.
亲爱的,请忽略这个建议。
Yippyyea, Anywhere, United States
This is another plot to take over the world.
又是一个占领世界的阴谋。
Knickerbocker Glory, CloudcuckoolandUK, United Kingdom
I am reminded of those terrible photos of unwanted baby girls lying in the gutters when the 'one child' law was enforced. We need less births , not more if the planet is to survive.
我想起了独生子女法律实施时,那些被遗弃的女婴躺在排水沟里的照片,太可怕。如果地球要生存下去,我们应当降低人口出生率。
Have values, Wolverhampton, United Kingdom
No. There are millions of already - the world doesn't need anymore
不,现在已经有十几亿了——世界不需要更多的
DodieK, Norwich, United States
Yeah, because NOW girls are "important".
是的,因为现在"重女"。
BotolphBaby1, Hatfield, United Kingdom
The world is already over populated thanks.
世界人口已经过剩了。
Boutros, Portland, United States
Most young women today have other dreams besides procreation. They don't want to be saddled with the responsibilities of child rearing just so the State can have more workers/taxpayers.
如今的大多数年轻女性除了生育还有其他梦想。她们不想为了让国家有更多的工人/纳税人而背负抚养孩子的责任。
KG, Nottingham, United Kingdom
why they are trying to forcibly taking to take land around the world so that they can occupy and populate it will their ever expanding population.
所以他们试图强行占领世界各地的土地,这样他们不断增长的人口就有地方居住了。
ZINA, Arizona-an important city, United States
Not enough children to make iPhones?
组装iphone的孩子不够用了?
Coint, Baku, Azerbaijan
preparing for final move!!! Overtake the world!
准备采取终极行动!!
Letmeknow1973, Swale Kent., United Kingdom
They need young blood quite a lot of elderly in the country
他们需要年轻的血液,这个国家的老年人很多
Its-1984-again, Portsmouth, United Kingdom
They will have more kids and export them to UK to cm benefits.
他们会生更多的孩子,然后把他们输出到英国领福利。
Francisca, Las Vegas NV, United States
Knowing next they are going to force women to have babies!
接下来他们可能强迫女性生孩子!