How to unlock middle-class spending power to speed up economic recovery
如何解锁中产阶级的消费能力以加速经济复苏
With the outcomes of India's policy response to Covid a mixed bag so far, the debate around the need for a middle class sentiment boost is taking centre stage again.
到目前为止,印度应对疫情的结果好坏参半,围绕是否需要提振中产阶级情绪的辩论再次成为焦点。
In ET Online's recently conducted Mood of the Nation survey, nearly half of the respondents said that a sentiment boost to the Indian middle class would be Modi go nment's best bet to mitigate the economic impact of the pandemic.
在ET Online最近进行的国家情绪调查中,近一半的受访者表示,提振印度中产阶级的情绪将是莫迪政府缓解疫情经济影响的最佳措施。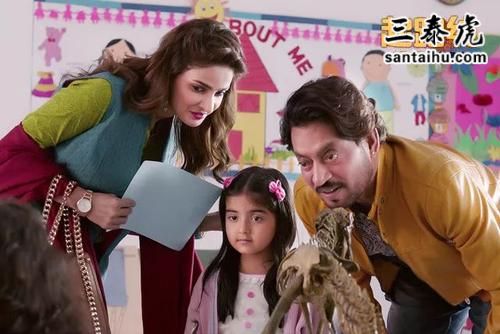 The findings hew closely to a pattern that has often been seen in recent consumer surveys: despite years of lip service by successive go nments, precious little has been done to help the middle class — the people who bear a disproportionate tax burden only to find themselves at the receiving end of policymaking again and again.
调查结果与最近的消费者调查中经常看到的模式非常接近:尽管历届政府多年来口惠甚多,但在帮助中产阶级方面收效甚微——这些人背负的税收负担不成比例,却发现自己一次又一次地成为政策制定的接者。
For an economy of India's nature, the significance of the middle class can hardly be overstated. Consumption, the pillar that normally accounts for over 60% of India's GDP, is majorly reliant on spending by middle class consumers, both urban and rural.
对于印度这样的经济体来说,中产阶级的重要性怎么强调都不为过。消费通常占印度GDP的60%以上,主要依赖于城市和农村中产阶级消费者的消费。
According to some analysts, if growth has to make a comeback at a time when the other three GDP mainstays — exports, private investment and go nment spending — have been throttled by Covid, consumption looks like the most viable avenue.
一些分析师认为,如果经济增长必须在出口、私人投资和政府支出这三大GDP支柱被疫情抑制的情况下复苏,那么刺激消费似乎是最可行的途径。
But while India's current economic situation may appear ripe for some long-overdue succour for the middle class, the track records of successive go nments hardly seem to inspire any hope.
然而,尽管印度当前的经济形势似乎已经成熟,可以为中产阶级提供一些早该提供的援助,但历届政府的过往记录似乎很难让人产生任何希望。
Help for middle class
帮助中产阶级
PM Modi has himself championed the middle class on various occasions. The middle class lives with dignity and is that strata of the society which contributes the most when it comes to running the country, he once said, adding that this class never lives on someone else's mercy.
莫迪总理也曾在不同场合支持中产阶级。他曾说,中产阶级是整个社会中对国家治理贡献最大的阶层。他还说,中产阶级从不依赖别人的怜悯。
Finance minister Nirm Sitharn also acknowledged the country's middle class for kee the country going by paying their taxes diligently, timely and honestly.
印度财政部长尼尔马拉·西塔拉曼还承认,中产阶级勤奋、及时、诚实地纳税,使国家得以运转。
Right since liberalisation, successive go nments have dangled India's middle-class spending power as a bait to prospective foreign investors. But these acknowledgements notwithstanding, middle-class taxpayers have usually found policy assistance hard to come by, records show.
自自由化以来,印度历届政府都以印度中产阶级的消费能力为诱饵,吸引潜在的外国投资者。但记录显示,尽管获得这些认可,中产阶级纳税人通常发现很难获得政策援助。
The past few months under the pandemic's shadow have made for a multiple whammy kind of situation for the Indian middle class. With more and more of these people forced to fall back on their savings, many who had elevated themselves to the middle class over the years are now falling out of that category as their savings dwindle.
过去几个月,在疫情的阴影下,印度中产阶级的处境可谓雪上加霜。随着越来越多的人被迫启用自己的储蓄,许多多年来跻身中产阶级的人现在却随着储蓄的减少而跌出了中产阶级的行列。
After Covid, according to an ILO report, as many as 400 million workers risk falling deeper into poverty, a huge chunk of which are people who currently belong to the middle class.
根据国际劳工组织的一份报告,疫情爆发后,多达4亿工人面临进一步陷入贫困的风险,其中很大一部分人目前属于中产阶级。
The April-July lockdown has already led to the loss of nearly 20 million sried jobs, CMIE data showed, signalling the monstrous hit the Indian middle class took from the pandemic closure.
CMIE的数据显示,4月至7月的封锁已导致近2000万份工薪阶层失业流,显示出印度中产阶级在疫情封锁中遭受的巨大打击。
Nature of the tax break
减税的性质
It is in this context that the demand for a tax holiday for the middle class is gaining momentum. There are murmurs that some quarters see a tax holiday as one of the best ways to stimulate demand and restart the economic engine.
正是在这种背景下,要求为中产阶级提供免税期的呼声日益高涨。有传言称,一些人认为减税是刺激需求、重启经济引擎的最佳途径之一。
Last month, a senior go nment offi al had told The Indian Express paper that the coming round of fiscal stimulus could focus on the middle class. Whether or not these plans include a tax holiday is not clear yet.
上个月,一位政府高级曾对《印度快报》表示,即将出台的一轮财政刺激可能会聚焦于中产阶级。目前还不清楚这些计划是否包括免税期。
In the wake of Covid's decimation of businesses, companies of all hues have ex ted sry cuts at all levels. The middle class consumer was already affected due to the factors mentioned above, and pay cuts pushed a large number of them to the brink. This caused severe dge to India's consumption numbers, which in turn brought down the June GDP print.
疫情导致很多企业倒闭后,各行各业的公司都进行了各个级别的减薪。中产阶级消费者受到上述因素的影响,而减薪将他们推向了边缘。这严重损害了印度的消费数据,进而拉低了6月份的GDP数据。
Economists say that Modi gt's Rs 21 lakh crore stimulus package failed to achieve the desired end because all those were supply-side measures at a time when the problem was with demand.
经济学家说,莫迪政府21万亿卢比的刺激计划未能达到预期目的,因为所有这些措施都是针对供给方面的,而问题在于需求方面。
The issue is only expected to exacerbate as more and more people begin to fall out of the middle class into lower income brackets. As that happens, demand will be hurt even more, meaning that no similar stimulus to industry is likely to work.
随着越来越多的人开始脱离中产阶级,进入收入较低的阶层,预计这一问题只会加剧。在这种情况下,需求将受到更大的伤害,这意味着对工业的类似刺激不太可能奏效。
The solution, according to a number of economists, lies in a tax holiday for middle-class consumers up to a certain income bracket — on the lines of something like a six-month no-tax period.
根据一些经济学家的说法,解决方案是对收入在一定范围内的中产阶级消费者实行免税期——比如6个月的免税期。
It can help these consumers maintain a certain level of consumption during that period. It would mean that they don't have to stint on basic consumption goods or defer necessary expenses. While major buying decisions will still have to be delayed in all likelihood, the buying of necessities — the life blood of the consumption sector — will be more or less maintained at sustainable levels.
这可以帮助这些消费者在此期间保持一定的消费水平。这意味着他们不必在基本消费品上花钱,也不必推迟必要的支出。虽然重大的购买决定很可能仍将不得不推迟,但购买必需品——消费部门的命脉——将或多或少维持在可持续的水平。
There is, however, a contrarian view as well. Some economists want the go nment to go for a nuanced tweaking of taxes, not an out tax holiday. India has one of the world's lowest tax/GDP ratios, and the need is to find a bnce between giving tax relief without dging the go nment's finances, they point out.
然而,也有一种相反的观点。一些经济学家希望政府对税收进行微调,而不是直接给予免税期。他们指出,印度是世界上税收/GDP比率最低的国家之一,需要在减税的同时又不损害政府的财政状况之间找到平衡。
印度经济时报读者的评论:
译文来源:三泰虎 http://www.santaihu.com/p/50830.html 译者:Jessica.Wu
Anuj Bhatnagar
Kks
What does "A middle class sentiment boost" mean? Does it mean simply to make them feel good? Isn't this exactly what this go nment has been doing by focusing on emotional issues such as Hindu-Mus m struggle, Ram Mandir, etc.? Is this what people are actually thinking? We need concrete actions on the ground if we are to survive these crises. However, as can always be expected from this go nment, they will come up with new "sentiment boosting" slogans and scheme names to pacify the uneducated and emotional population.
"提振中产阶级的情绪",这是什么意思?
仅仅是让他们感觉良好吗?
难道这不是印度政府一直在做的事情吗
这是人们真正在想的吗?
如果我们要渡过这些危机,就需要采取具体行动。
然而,正如我们一直期待的那样,本届政府会拿出新的"煽情"口号和方案来安抚那些没有受过教育、情绪低落的民众。
Jagdip Vaishnav
Retired Bank pensioners demand to revise basic pension remains unresolved since 7 years. This is how this Gt treats middle class/pensioners
7年了,养老金领取者要求修改基本养老金的要求一直未得到解决,印度政府就是这么对待中产阶级和养老金领取者的
Saumen Bisi
Let there be mass voting & oion poll as to what the majority Indians really want from their Gt.
做民意调查,看看大多数印度人到底希望政府做些什么。
Hudaf Shaikh
The simplest and most effective approach is to cut PF contributions for both employee and employer to 6% from current 12% - this will sharply improve take home sries and yet enable lockdown impacted firms to cut costs without firing.
最简单、最有效的方法是将员工和雇主的税率从目前的12%削减到6%——这样一来,员工到手的工资多了,同时受封锁影响的公司可在不裁员的情况下削减成本。
Jai Prakash
This Go nment and it's Economic advisors don't respect the eternal Laws of Economics . The po itical Masters don't know that Economics is a Science and can not be treated like an Art . Draconian steps like demonetisation ca never be recommended by any Economist of repute , but, our PM did it , riding on the wave of popularity that he enjoyed , most importantly in the Indian middle class .
All advice of reviving the Economy is worthless unless Modi trusts the unbreakable laws of Economics
印度政府及其经济顾问不尊重永恒的经济法则。政客们不知道,经济学是一门科学,不能被当作艺术来对待。
任何有名望的经济学家都不会建议实施"废钞令",但是,我们的总理利用其所享有的人气(最重要的是在印度中产阶级中)实施了废钞令。
除非莫迪相信牢不可破的经济法则,否则所有重振经济的建议都毫无价值
Bandy
Most of the 21 lakh cr stimulus package went to the corporates; aka businesses! If consumers do not have money, what good is it feeding the businesses other than enriching them with the taxpayers' money? In that case it is a state sponsored scam!!
21万亿卢比经济刺激计划中的大部分都给了企业!
如果消费者没有钱,那么除了用纳税人的钱来充实企业,还有什么好办法呢?
这是一个国家赞助的骗局!!
Varadharajan Bsubrnian
the sufferings of the middle class always falls on deaf ears. One surprising aspect is inspite of the suffering it is the middle class the Go nment is able to cheat them beyond means. Let it be education, tax or employment the successive Go nment has done nothing to give any relief to middle class at any given point of time.
对于中产阶级的苦难,印度政府总是置若罔闻。令人惊讶的是,尽管中产阶级遭受了苦难,但政府仍然能够用各种手段欺骗他们。
历届印度政府都没有为中产阶级提供救济,无论是教育、税收还是就业方面,
Vijay
Better middle class people stop splurging money on malls, buying new four or two wheelers, eating outside food, burning fuels and shop at high cost supermarkets. Let businesses owned by cronies crash and they come begging on streets. In this way GOI and state gabbarments tax revenues will also take a hit and then see how gabbarments can sponsor freebies and ve bank schemes at cost of taxpayer's money. God bless India and Indians
中产阶级最好不要再把钱挥霍在购物上,不要买新汽车或摩托车,不要到外面就餐,不要用燃料,不要再去超市购物,让亲朋好友把企业关了,让他们走上街头乞讨。
这样一来,印度中央政府和邦政府的税收收入也会大幅缩水,然后看看他们拿什么钱来买免费赠品、拉票。
愿神保佑印度和印度人
Amalendu Kundu
As usual, no Gt so far has shown gratitude to the honest tax payers, rather the Gt has always used the honest tax paying class which is the middle class as milking cow. It is not a level field between 3Cr tax payers VS rest.Modi Gt is also no exception.
和往常一样,到目前为止,没有一届印度政府对诚实的纳税人表示感谢,相反,印度政府总是利用诚实的纳税阶级,也就是中产阶级,把他们当作奶牛挤奶。莫迪政府也不例外。
Manabendra Paul
The middle class of India is a dieing lot, till one day they aren't needed.
印度的中产阶级在垂死挣扎,直到他们不再被需要。
Captain
How about the Po itical parties giving their corrupt money to middle classes Problems will be solved. JAI HIND
如果政党把*的钱给中产阶级,问题就能解决。印度必胜!
Aaaa Bbbb
The Gt is just tang the middle class more and more, the biggest reason for brain drain.
The poor is anyways getting help as they give them ves, it is high time these po iticians think about the middle class apart from their own interests
印度政府对中产阶级征的税越来越多,这是人才流失的最大原因。
无论如何,穷人得到了帮助,因为他们给政府投票。除了自身利益外,政客是时候考虑中产阶级除的利益了
Kl Jain
Modi and Nirm Sitharn cannot boost middle class. They both can lick just Ambani and Adani !
莫迪和西塔拉曼无法提振印度中产阶级。他们只会讨好安巴尼和阿达尼!
Ashok Kumar
Go nment should ask Corrupt policticians, Corrupt Go nment staffs to spend to increase GDP.
印度政府应该要求的警察和去消费,这样可以提高GDP。
Satya Prasad
BJP did not do anything for middle class
印度人民党没有为中产阶级做任何实事