Govt to study auto supply chain to boost localisation
印度政府将研究汽车供应链,以推动汽车行业本土化
NEW DELHI: The go nment has sought detailed information from automobile manufacturers on investments in the country, industry imports and localisation levels across value chains in a bid to curb imports and prome indigenous manufacturing.
新德里:为了抑制进口,促进本土制造,印度政府从汽车制造商那里获取了关于在印度投资、行业进口和价值链各环节本土化水平的详细信息。
The move follows a meeting between commerce & industry minister Piyush Goyal and senior auto industry representatives on August 13 to deliberate on possibilities of increasing localisation in the automotive sector, which was followed up with a review meeting on Friday, where 24 sectors were reviewed. is India's largest supplier of auto parts.
8月13日,印度工商部长皮尤什•戈亚尔与汽车行业高级代表举行了会议,讨论了提高汽车行业本土化的可能性,随后在周五召开了一次评估会议,对24个行业进行了评估。目前,是印度最大的汽车零部件供应国。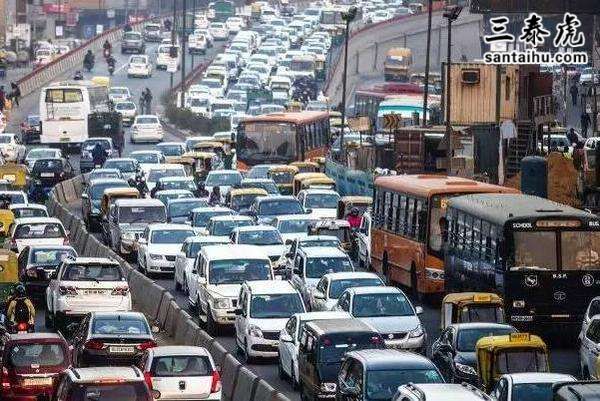 Sources in the know told ET the need for reduction in imports of steel, tyres, ronic components and parts of ric vehicles were discussed in detail. The industry said if it could attain the target of selling 65 million vehicles annually by 2026 as outlined in the Automotive Mission Plan, it will give it scale required for a very high level of localisation.
知情人士告诉《经济时报》,会议详细讨论了减少钢铁、轮胎、电子元件和电动汽车零部件进口的必要性。业内人士表示,如果能在2026年实现"汽车使命计划"中提出的年销量6500万辆的目标,这将达到高水平本土化所需的规模。
The commerce ministry thereafter directed the industry to share company-specific information related to investments, localisation levels, exports, imports and royalty payments. Industry body Society of Indian Automobile Manufacturers (SIAM) has been asked to collate the data and share it.
商务部随后指示该行业分享与企业相关的投资、本土化水平、出口、进口和专利使用费等信息,同时已要求行业组织印度汽车制造商协会(SIAM)整理数据并分享。
"There is a lot of pressure. The go nment has been holding review meetings every fortnight to look at ways to increase localisation levels not only at the level of original equipment manufacturers (OEMs) but also their tier-I and tier-II vendors.. The minister understands sourcing is top-down and has asked vehicle makers to submit the required data," an industry executive said on condition of anonymity.
一位不愿透露姓名的业内高管称:"压力很大。政府每两周就会召开一次审查会议,以寻找提高本土化水平的方法,不仅包括原始设备制造商,还包括他们的一级和二级供应商。部长明白采购是自上而下的,已要求汽车制造商提交所需数据。"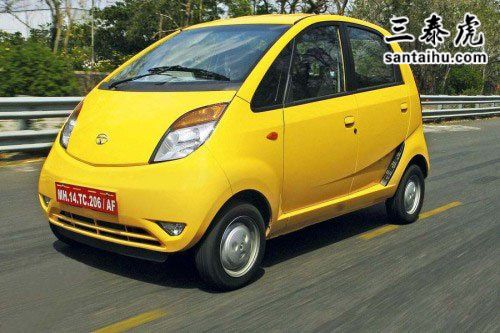 以下是印度经济时报读者的评论:
译文来源:三泰虎 http://www.santaihu.com/p/50633.html 译者:Jessica.Wu
Sir how does EV suit Indian interests when most of the global Lithium mines are controlled by the ? We need to look at alternate technologies to power EV cars. Li-ion won't just do for India.
全球多数锂矿都由控制,电动汽车符合印度的利益吗?
我们应该寻找替代技术。锂离子电池又不是只为印度造的。
Shaju Devassy
The so-called British car "M G Hector" is not even sold in the UK & it's a clone of car Baojun-530. MG Motors is directly owned by -govt/, that killed our precious 20 soldiers. Thinking face Think. We need to create a manufacturing eco sy em in India in the long term.
所谓的英国车"MG赫克托"甚至没有在英国销售,它是车宝骏-530的克隆版。MG汽车公司是国企参股的,打死了我们20名士兵。
从长远来看,我们需要在印度建立一个制造业生态系统。
Harshad B Chauhan
Simply give lucrative incentives to manufacturing of Auto Parts for a fixed period like zero GST for a year or two.
只要在一定时期内给予汽车零部件厂家利润丰厚的奖励即可,比如免一年或两年的消费税。
Nathan Ron
India has to just copy and paste the growth strategy, but without stealing and cheating with an independent central think tank guiding the nation to which all po itical parties must subscriber for the growth of our nation. The Japanese observe all of this unsaid, to have led their country to an economic super power.
印度只需要模仿的增长战略,不要窃取和欺骗。我们应设立一个独立的中央智库来指导国家的发展。日本人就是这么做的,把他们的国家发展成了一个经济超级大国。
Nathan Ron
Ray Rainer well said, and in 100% agreement with your views.
说得好,完全同意你的观点。
Nathan Ron
Should have banned auto components earlier during Congress rule. BJP did not either act on this from 2014. Too much thought of being nice to as a neighbour?? This was a crazy policy, which only benefitted the . What a shame, 20 JAWANS GAVE THEIR LIVES FOR THIS RADICAL POLICY CHANGE!!!! If we had been tough with from the start of its rise, this would have not happened. The is a an expansionist which does not give two hoots to anyone country. 's confrontation with US proves this point. has to be undressed economically for it to realize it's misdeeds
早在国大党执政期间就应该禁止的汽车零部件。2014年人民党上台后也没有这样做。对这个邻国太好了,这是一项疯狂的政策,只对有利。
太遗憾了,20名印度士兵为这个疯狂的政策献出了生命!
如果我们在崛起之初就对其采取强硬态度,这种情况就不会发生。
与美国的对抗证明了这一点。
我们必须从经济上制服,他们才会意识到自己的错误行为
Nathan Ron
MUCH DELAYED. SHOULD HAVE BEEN IMPLEMENTED DURING EARLIER CONGRESS RULE. WHY DID NOT BJP SEE THIS AT THEIR START IN 2014.
耽搁了很久。早在国大党时期就应该这么做。为什么人民党在2014年上台之初后没注意到这一点呢?
Sushil Seth
Rise of Indian industry is phenomenal & there is a huge untapped pential in the country.giant automakers needs to share technology with auto ancillary units to deliver them the quality components at competitive price.
印度工业的崛起是惊人的,印度还有巨大的未开发潜力。大型汽车制造商需要与汽车配件厂分享技术,这样他们才能提供具有价格竞争力的高质量零部件。
Prasanta Mazumder
Our nikamma leader hasn't done anything so far which is well planned and well thought.
到目前为止,我们的领导人做事从来就没有周密计划、考虑周全
Ganesh PS
Simple If the Auto manufacturer want cher imports,
Technology qual
then what's wrong in importing cher automobile from .
if they can buy local.
why shud some one buy from them.
High time our corporates respect Indian supply chain.
很简单,汽车制造商想要更便宜的部件,从进口廉价汽车部件又有什么错呢?
如果能在本土买到,为什么要从买呢?
我们的企业应该尊重印度的供应链。
Sivakrishna T
provide more subsidies and loans for Indian companies. Cut the red tape.
为印度企业提供更多补贴和贷款,简化繁琐手续。
Showkat Aziz Aziz
pl.do not unplanned, and in haste as has happened in case of demonetization and covid curfew.First manufacture then restrict imports,otherwise auto sector will dip .and you will not also get ion fund.
要事先做好计划,不要像实施封锁那样匆忙行事。先在本土生产再限制进口,否则汽车行业会下滑
Srinivas Bodgimkar
All industries can flourish in India, if grass root Po iticians don't harass industrialist for money
如果基层政客不为了钱而刁难实业家,印度所有行业都可以繁荣发展
Manish Sawhney
In , Companies/Entrepreneurs don't have to invest in land or infrastructure around them. They just have to put the plant and start manufacturing. They con trate on the main job of creating value addition. However, there's a whole lot that's need to be done by the Entrepreneurs as govt babu puts the onus on the company to complete his end of bargain as well.. I will be surprised if that mindset will change..
在,企业家不必修建所需要的基础设施,只需要建工厂,然后开始生产,他们专注于创造增值的主要工作。然而,印度企业家们需要做的还有很多,因为政府官员也把自己的责任推给企业。如果这种心态会改变,我会感到惊讶。
Yogendra Patel
Step in the direction. Auto industry should be encouraged if required financial help could also be provided.
朝正确的方向迈出了一步。如果能提供必要的财政援助,汽车行业也会受到鼓励。
Kumar Chand
Guv. should make ric vehicles compulsary. Less parts, less price, less pollution, less running costs,less energy use, less engine noise, less repairs.
印度政府应该强普及电动汽车,电动汽车使用的部件更少,价格更低,造成的污染更少,使用成本更低,能源使用更少,发动机噪音更低,维修更少。
Vasanthan Vasanthan
reduce taxes , improve ease of business and improve infrastructure in BJP ruled states.automattically companies will manufacture all goods in India
降低税收,改善商业环境,改善人民党执政的邦的基础设施。不管什么产品,汽车企业都将在印度生产
Anup Saha
Set up auto ancillary parks and allow the Indian auto majors and other industrialists to invest there.
建立汽车配件工业园区,允许印度汽车巨头和其他实业家在那里投资。
Yashodhan Muzumdar
you ban exports to to cripple their economy.
禁止向出口,削弱他们的经济。
Viswanathan K
It is not too late to indigenous the auto components production to meet the Indian automobile industries and also export components to other countries. Good luck.
现在将汽车零部件生产本土化,以满足印度汽车工业的需求,并向其他国家出口零部件,还为时不晚。祝好运。
ACPTA
We need alternatives before imposing ban
在实施禁令之前,我们需要有替代选择啊