What a 38-year-old turmeric scandal says about business in India
从耗时38年的姜黄案看印度商业
By Upmanyu Trivedi and Ruth Carson
PM Narendra Modi is eager to convince global companies and investors that India is a business-friendly alternative to . A top court ruling this summer told another story, highlighting the infamous judicial delays that threaten to stymie businesses and scuttled deals.
印度总理纳伦德拉•莫迪渴望让全球企业和投资者相信,印度是的商业友好型替代选择。今年夏天,最高法院的一项裁决则讲述了另一个故事,表明印度臭名昭著的司法拖延可能会阻碍企业发展,导致交易成为泡影。
The Supreme Court ended the 38-year saga of an alleged turmeric forger, who was arrested in 1982 and, eventually, sentenced to a month in jail and a 500 rupee ($6.70) fine. After a decade, the top court reversed his conviction; the two lower courts took around 14 years each to render verdicts.
最高法院终结了一名涉嫌伪造姜黄的人长达38年的"传奇故事",此人于1982年被捕,最终被判处一个月监禁和500卢比(合6.70美元)罚款。十年后,最高法院撤销了对他的判决,两个下级法院分别花了14年时间才做出判决。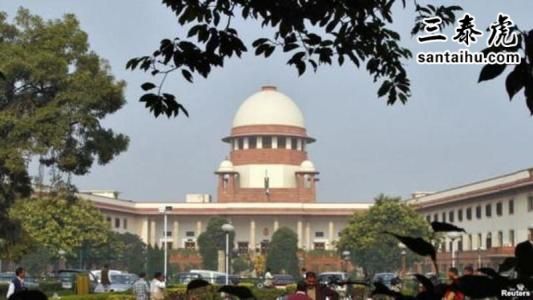 The lifespan of the turmeric case is extreme but not unique among the nearly 40 million cases pending across the country's three-tiered judicial sy em. Among cases in 25 state high courts, roughly 173,000 have been pending for more than 20 years, and roughly half of those for more than 30, go nment data showed.
姜黄案的审理时间特别长,但在全国三级司法体系的近4000万宗待审案件中并不罕见。政府数据显示,在25个邦高等法院受理的案件中,约有17.3万起案件的审理时间超过了20年,其中约有一半案件的审理时间超过了30年。
The World Bank ranks India in the top one-third of countries for overall ease-of-doing-business, but when it comes to enforcing contracts -- a measure of legal efficiency -- the south Asian nation lands in the bottom 15%, worse than Pakistan, Syria and Senegal.
世界银行将印度列入总体经商便利度排名前三分之一的国家之列,但在合同执行(衡量法律效率的标准)方面,这个南亚国家却排在最后15%的位置,比巴基斯坦、叙利亚和塞内加尔还差。
"It's pretty incredible," said Vishnu Varathan, head of economics and strategy at Mizuho Bank in Singapore. "The complety, the unnecessary delays -- it shows how India lags countries like in their judicial sy em and just how much further they have to go."
瑞穗银行驻新加坡经济和战略主管毗什努•瓦拉坦表示:"这相当令人难以置信。复杂性和不必要的拖延表明,印度的司法体系落后于等国家,而且还有很长的路要走。"
Part of the backlog is a result of judicial vacancies. In 25 high courts, which hear most of the commercial disputes, 37% of judgeships were vacant as of August 1, according to go nment data. In the lower district courts, the most recent data identified a vacancy rate around 23%.
部分积压案件是由于司法人员空缺造成的。政府数据显示,截至8月1日,在审理大多数商业纠纷的25个高等法院中,有37%的法官职位空缺。在较低一级的地方法院,最新数据显示空缺率约为23%。
India's law ministry told Parliament in 2019 that it is coordinating with the judges of the Supreme Court and high court to fill up the vacancies. Emails and phone messages seeking comment from the law ministry remained unanswered.
印度司法部在2019年告知议会,司法部正在与最高法院和高等法院的法官协调以填补空缺。司法部未回复置评请求。
印度经济时报读者的评论:
译文来源:三泰虎 http://www.santaihu.com/p/50631.html 译者:Jessica.Wu
ZEN DAHODI
The cases in the SC and HC are pending for decades not because there are not enough judges but more than that the Courts are getting busy in flimsy issues and many cases not even need any judgment. Also many cases are not being cleared only because the po iticians, mafias, goon and rings of attorneys and land grabbers forced Courts to delay the matter indefinitely. There must be a law to clear cases in a specified time limits or the arbitrators should decide the outcome.
印度最高法院的案件拖了几十年,不是因为法官人手不够,而是因为法院忙着处理别的小问题,许多案件甚至不需要判决。而且,许多案件之所以没有结案,仅仅是因为政客、黑手党、徒、律师团伙和土地掠夺者迫使法院无限期拖延案件。必须规定在一定时间内结案,或者由仲裁员判决。
Sadashiv Swaminath
India is yet a feudalistic country
印度仍然是一个封建国家
ajay singh
Most of the cases in lower courts can be solved in days if SC directs and forces both parties to sit at arbitration and increases efficiency of judges and updates them
如果最高法院下令强制双方参加仲裁,并提高法官的效率,那么下级法院的大多数案件都可以在几天内结案
Alka G
Our judiciary is a mess.My personal experience of waiting for judgement on something where no opposition ested. Have another one pending for 16 years. god bless India
我们的司法系统一团糟。我有一个案子等了16年还没判。愿神保佑印度
Khagaraj Sommu
Don't you think India has a great deal to catch up with in the kind of media has managed to fashion over the years ?
难道你们不认为印度在控制媒体方面远远比不上吗?
Drrajesh Bheda
If adjournments are allowed non-stop then there is bound to be delay and lawyers are also happy as they get paid for doing nothing. Writing judgement can be avoided as no judgement is given
如果允许不间断休庭,那肯定会有延迟,律师们也会很高兴,因为他们什么都不做却能得到报酬。由于没有作出判决,也不用写判决书
Mahadev Narayanan
Our Judiciary must also do reforms fast. Why the Gt delays filling up of vacancies is not understood!
我们的司法机构必须迅速进行改革。我们不明白为什么政府拖延填补法官空缺!
hari krishna Johri
A few years back may be 2015/16, then retiring CJI with full of emotions requested Feku to arrange to fulfill thousands of vacancies in Judiciary but it appears nothing has been done in this direction. Still the Judiciary is short of Judges & notoriously slow.
几年前,可能是2015或2016年,首席大法官退休后,要求莫迪安排填补数千个司法职位空缺,但他似乎什么也没有做。司法系统仍然缺少法官,审案速度慢得要命。
dipi ti
Modi visited every Country on Earth, got nothing for Nation. Did no good. Some bad.
莫迪访问了世界上的每一个国家,却一无所获。没为国家做一点好事,倒是干了不少坏事。
Rsamy Parthasarathy
The Civil Procedure code has to be amended to take advantage of the tech revo tion now. There must be a cap on the number of adjournments. Antiquated methods of serving summons and hearings should be replaced.
为了利用科技的优势,民事诉讼法典必须进行修改。休庭的次数必须有一个上限,过时的传讯和听证方法应该被取代。
dipi ti
We needed leader with vision, years wasted.
我们需要有远见的领袖,我们已经浪费了很多年。
Prabhakar Nagari
No go nment in independent India has taken serious ne of working of Judiciary.Till now we have not addressed the first principle of jurisprudence that Justice delayed is Justice denied. Common people of India feel that there is no Justice in this country except for influenced. In fact common man is afraid of knocking at the door of Judiciary today, because by the time justice is delivered, he may not be living in this world. The go nment, Hon'ble judges, advocates know what is wrong with the sy em, but look the other way.
在独立后,没有一届政府认真注意到司法工作。到目前为止,我们还没有讨论过法理学的第一原则,即延迟正义即否定正义。印度普通民众认为,这个国家没有正义。事实上,如今普通人都害怕上法院,因为等到正义得到伸张的时候,他可能已经不在这个世上了。
Sriharsha Hoys
there should be a time bound manner to deal with cases. The number of adjournment must be fixed based on the type of dispute.
处理案件应该一定的时间限制。休庭次数必须根据争端类型而定。
Deepak Adyanthaya
From the way courts function in this country one is led to believe that the purpose of the judicial sy em is to provide employment to the millions of lawyers and judges manning it that keep it trudging along like a behemoth, all along trampling on the emotions of the compnants who dare to approach it for justice.
从印度法院的运作方式来看,会让人认为司法系统的目的是为上百万的律师和法官提供就业机会,让司法系统像庞然大物一样艰难前行,一直践踏着那些敢于向司法系统寻求公正的申诉人。
Leon Fernandes
the current go nment is doing all it can to put India on track. the judiciary is working overtime. so it take years to reach a verdict.
现任政府正在尽其所能让印度走上正轨。司法部门正在加班加点工作,要花好几年才能做出判决。
Venugopal Reddy Kalva
Indian judiciary is the slowest in the world, neither they understand the difference between the criminal cases nor the economic impact of the delay
印度的司法系统是全世界最慢的,他们既不了解刑事案件之间的区别,也不了解拖延带来的经济影响
Sanjeev B
The judiciary is failing India in a big way and they have not even acknowledged that it is a problem.
司法系统让印度很失望,他们甚至没有意识到这是一个问题。
Pratibha Sharma
Courts in India, does all the work but giving judgement on time.
Only because of courts this attitude, people have lost fa th in justice, rather then waiting for justice, people prefer to pay money to goons and blackmailers.
在印度,法院什么都做,除了及时做出判决。正是因为法院的这种态度,人们对正义失去了信心,与其等待正义,人们更愿意拿钱给徒和勒索者了事。