Gt mulling revising legal age of marriage for girls, hints PM Modi
莫迪总理暗示,政府正在考虑修改女性的法定结婚年龄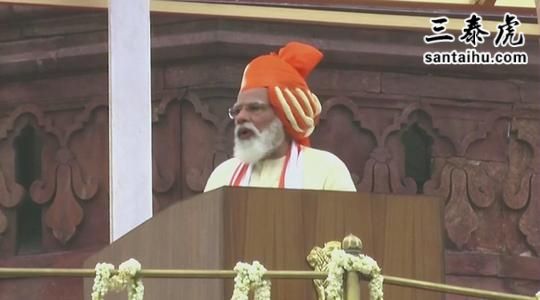 NEW DELHI: In a hint that go nment is considering revising upward the legal age of marriage for girls which is currently 18 years, Prime Minister Narendra Modi said on Saturday a decision on "what should be the age of marriage for girls" would be taken as soon as a committee set-up to study the issue submits its report. "To end malnutrition among girls, to assess what should be the age of marriage, we have set-up a committee," the PM said.
新德里:印度总理纳伦德拉·莫迪暗示政府正在考虑上调女性的法定结婚年龄,目前女性的法定结婚年龄为18岁,星期六莫迪表示,研究该问题的委员会一旦提交报告,就会就"女性的最佳结婚年龄"做出决定。莫迪称:"为了解决女孩营养不良问题,评估结婚年龄,我们成立了一个委员会。"
As of now, while the legal age of marriage in India is 18 years for girls, it is 21 for boys. Anaemia and malnutrition are common afflictions in underage mothers and relate to marriages taking place in the 16-18 age group. That proportion, though declining, is significant even now.
目前,印度的法定结婚年龄是女方18岁,男方21岁。贫血和营养不良是未成年母亲的常见疾病与在16-18岁阶段结婚有关。这一比例虽然在下降,但即使是现在也相当可观。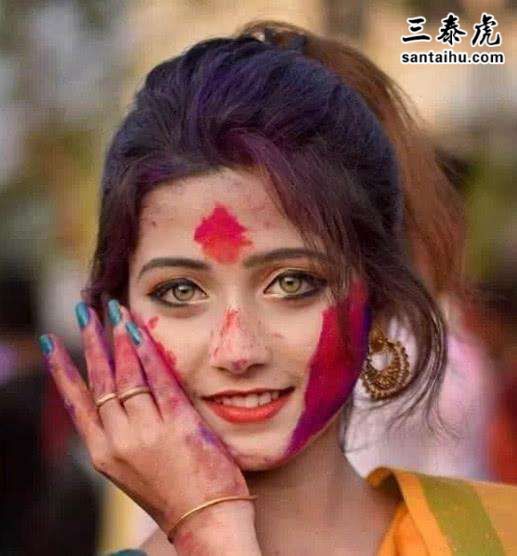 资料图
The task force headed by social activist Jaya Jaitly was set-up in June as a follow-up to the announcement made by finance minister Nirm Sitharn in the Union budget for 2020-21 where she stated, "women's age of marriage was increased from 15 to 18 years in 1978, by amending the erstwhile Sharda Act of 1929. As India progresses further, opportunities open up for women to pursue higher education and careers. There are imperatives of lowering maternal mortality ratio (MMR) as well as improvement of nutrition levels. The entire issue about the age of a girl entering motherhood needs to be seen in this light."
财政部长西塔拉曼在公布2020-2021财年联邦预算时表示:"1978年,通过修改1929年通过的《沙尔达法案》,女性的法定结婚年龄由15岁提高到18岁。随着印度的进一步发展,女性接受高等教育和从事职业的机会越来越多。必须降低产妇死亡率,改善女孩的营养水平。关于女孩结婚年龄的整个问题需要从这个角度来看待。"由社会活动家Jaya Jaitly领导的特别小组是在6月成立的,作为对西塔拉曼提议的跟进。
The task force has the mandate to examine matters pertaining to the age of motherhood, imperatives of lowering maternal mortality rate, improvement of nutritional levels and related issues. It has to also suggest suitable legislations or amendments in esting laws and a detailed rollout plan with timelines to implement these recommendations. TOI has learnt that the task force which was supposed to give its report till July 31, is yet to submit it to the go nment.
工作小组获授审查有关有关孕产年龄的问题,降低产妇死亡率的必要性、改善营养水平及有关问题。工作小组还必须对现有法律提出适当的立法或修订建议,并为实施这些建议制定详细的计划和时间表。《印度时报》获悉,工作小组本应在7月31日之前提交报告,但尚未提交给政府。
The 2001 census said, "In the age group of 15-49 years — the prime child bearing age group — 81.4% of women are married. This percentage is high due to lower female age at marriage in many parts of the country."
2001年的人口普查显示,"在15-49岁这一育龄阶段,81.4%的女性已婚。这一比例很高,是因为印度很多地区女性结婚年龄较低。"
The age of marriage has been a point of debate for long. The National Human Rights Commission too has raised the need for uniform age for marriage for both men and women from time to time. In 140 countries the age of marriage is 18 for both men and women. Even the Law Commission in a consultative paper on family laws in 2018 suggested that the legal age for marriage for both men and women across re gions should be recognized at 18 years, the universal age for majority. It does not, however, seem likely that the male age of marriage will be reduced given the go nment's focus on dealing with malnutrition in underage and young brides.
结婚年龄一直是争论的焦点。国家委员会也不时提出男女统一结婚年龄的必要性。在140个国家,男女的结婚年龄都是18岁。甚至法律委员会在2018年一份关于家庭法的咨询文件中也建议,不同的男女法定结婚年龄应该统一为18岁,这是多数人的结婚年龄。然而,考虑到政府关注未成年和年轻新娘的营养不良问题,男性结婚年龄似乎不会下调。
Settling a very critical issue pertaining to under age marriages, the Supreme Court in 2017 had ruled that "sexual intercourse with a minor wife amounts to rape, as under no circumstances can a child below 18 years give consent, express or implied, for sexual intercourse". However, the go nment's proposal to bring the Prohibition of Child Marriage Act in synchronisation with the judgement to make child marriages "void ab initio" (invalid at the outset) is yet to take the shape of a decision.
2017年,为了解决与未成年人婚姻有关的一个非常关键的问题,最高法院裁定,"与未成年妻子发生性关系等同于强奸,因为在任何情况下都不能明示或暗示和18岁以下的孩子发生性行为。"然而,政府将禁止童婚法案与判定童婚"从一开始就无效"同步提出的建议尚未作出决定。
An analysis of child marriage and teenage pregnancies shared by National Commission for Prection of Child Rights and voluntary organisation Young Lives in 2018 shows that while overall prevalence of child marriage among 15 -19 year - old girls declined significantly from 26.5% in 2005-06 to 11.9% in 2015-16, poverty and status of education are key factors in the circumstances that lead to child marriage. The study also reveals that amongst the married girls aged 15 to 19 years, 31.5% girls were found to have babies. Almost a quarter of the married girls in the age group of 15 to 16 years had at least one baby.
国家儿童权利保护委员会和志愿组织"年轻生命"在2018年分享的关于童婚和少女怀孕的分析果显示,尽管15- 19岁女孩的童婚率从2005-2006年的26.5%大幅下降到2015-2016年的11.9%,贫困和受教育程度是导致童婚的关键因素。研究还显示,在15-19岁的已婚女孩中,有31.5%的女孩生了孩子。在15-16岁的已婚女孩中,有近四分之一至少生了一个孩子。
以下是印度时报读者的评论:译者:Jessica.Wu
AsaMatterOfFact
REAL INDEPENDENCE WOULD NOW ONLY HAPPEN WHEN TWO CHILD and for marriage minimum age 21 years for girls and 25 years age for boys
女方至少到21岁,男方至少到25岁的时候,才能真正独立
GoGo Thinker
Wow saudi arabia has no min age.
哇,沙特没有规定最低结婚年龄。
Nitin
Urgent Need is Strict family Laws!! 2-Children Only!! Else No-Ration Nor-Reservations; No Gas-Subsidy Nor Even farmer Loans!! Forget Farmer Loans Waiver for Ever..
当务之急是出台严格的计划生育法!!
最多只允许生两个孩子! !
否则不得享受预留名额、汽油补贴,农民不得申请贷款豁免
Roopa Saryu
Well said. No benefits after two children and extra benefits to people who choose not to reproduce. There is no other way to control population.
说得好。超生者不得享受任何福利,选择不生的人可享受更多福利。除此之外,没有其他控制人口的办法。
jamescardoza
This should be applicable for all re gions in India irrespective of their personal law.
这应该适用于印度的所有,不管他们内部有什么规定
Indian Lover
Good initiative, should make minimum 21 years for girl and 24 years for boy for marriage with parents consent AND it should be minimum 25 years for girl and 28 years for boy if they want to (love) marry ag inst parents interest.
好提议,在父母同意的情况下,女方至少21岁,男方至少24岁才能结婚,如果他们想违背父母的意愿结婚,女方至少要达到25岁,男方至少28岁。
Chandana
I don't understand one thing, why is the min age for marriage for male is always more than that of female?It is just like telling people that girls should get married earlier.
有一件事我不明白,为什么男方的法定最低结婚年龄总是比女人大?。这就像告诉人们女孩应该早点结婚一样。
Dc Test
It's because girls of 18 years are more mature than a 21 year old boy. that's why the ideal age difference in marriage should be 3-5 years between boy and girl.
这是因为18岁的女性比21岁的男性更成熟。所以男性和女性之间理想的结婚年龄差距应该是3-5岁。
Jyotirmoy Mukhopadhyay
If the revision of the girl's marriage age is to arrest the population explosion, then the best thing would be to implement two-child norms.
如果上调女性的结婚年龄是为了遏制人口激增,那实际上控制人口最好的办法就是实施二胎政策。
MIHIRSINAI mihirsinai
Goa has Uniform Civil Code enacted in 1908. Marriage for Boys and Girls is at 21 years ....law can be extended across India
果a于1908年颁布了统一民法典,规定男方和女方的法定结婚年龄为21岁…该法律可以推广到整个印度
Bhushanlal Razdan
When we are promoting equality betweem men and women in all walks of life, why have an age differential for marriage? Let it be same for the two sexes.
我们在各行各业提倡男女平等,为什么在结婚年龄上有年龄差异呢?男女统一吧。
Biswarup B Karmakar
21 years for women 24 years for men
女性法定最低结婚年龄21岁,男性24岁
UP w
What does Modi know about marriage? He ran away on the first night itself and now all Indians have to listen to his advice on marriage?
莫迪对婚姻了解多少?他在结婚当天晚上就逃跑了,现在所有印度人都要听他关于婚姻的建议?
g
instead of revising age of marriage gt should consider two child policy because of overpopulation
印度人口过剩,政府应该考虑出台二胎政策,而不是修改结婚年龄
Navin Chandra Mishra
Early marriage of girls interferes with their education. On this ground, minimum age should be raised to 20 years.
女孩早婚会妨碍她们的学业。基于此,女性的最低结婚年龄应该提高到20岁。
Quhesobi
It's an open secret that Feku, aka Surrender Modi, dumped his child bride after his honeymoon. Then, he soon joined RSS and became a pervert, and the rest is history.
莫迪在度完蜜月后抛弃了他的童养媳,这是一个公开的秘密。然后,他很快加入了民族志工组织,成了一个变态。
Doc Suman
He is do concerned abt women,so he dest yed the life of his wife yashodabenji for none of her mistake.Neither he allowed her to remarry nor he gave life to her.Such a barbaric man he is
莫迪确实很关心女性,他毁了他妻子的一生,既不允许她再婚,也不给她幸福。他真是个野蛮人
Shobha Kalyanaswamy
I can't agree more! 21 should be the legal age - minimum
我完全同意!女性的法定最低结婚年龄应该是21岁
Joo Shon
Looks you don't have anything to talk . Economy is already in the varge of ruine. no new job opening, no DA , no increment till 2022. who want to know legal age of marriage. ????
看来莫迪已经没什么可说的。经济已经陷入困境,没有新工作岗位,到2022年经济都不会有增长,这会儿谁关心法定结婚年龄? ?
Antibhakt Mumbai
Mr. Feku at what age you dumped your poor wife?
莫迪,你几岁的时候抛弃了你那可怜的妻子?