People are giving up American citizenship in record numbers, data reveals
数据显示,越来越多的人放弃美国国籍
Despite the many disincentives associated with giving up the world's most sought-after citizenship, there seems to be a steep surge in the number of people queuing up to sever their American connection for good.
尽管放弃这个全世界最受欢迎的公民身份有许多阻碍因素,但排队等待切断与美国永久联系的人似乎在激增。
A record number of people gave up their American citizenship during the first six months of 2020, CNN reported quoting freshly published data.
美国有线电视新闻网(CNN)援引最新公布的数据报道称,在2020年的前六个月,放弃美国国籍的人数创下了纪录。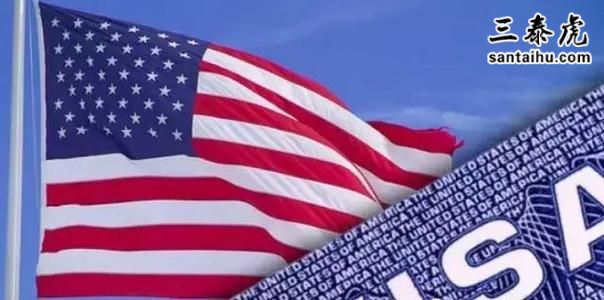 The data, collated by Bambridge Accountants, showed that over 5,800 people let go of their citizenship in the period under review, a sharp jump from 2,072 in all of 2019.
Bambridge会计师整理的数据显示,在上述期间,超过5800人放弃了美国公民身份,较2019年全年的2072人有了大幅增加。
Bambridge Accountants, a New York company that specialises in UK expats, US expat tax and other related matters, came up with these numbers based on offi al figures released every quarter that contain details about people who've given up citizenship.
专门研究英国侨民、美国侨民税收及其它相关问题的纽约公司Bambridge Accountants根据每个季度发布的官方数据得出了这些数据,这些数据包含了放弃美国公民身份者的详细信息。
The surge in the number of such people could be a function of Presi nt Trump's activities, "how the coronavir s pandemic is being handled, and the po itical policies in the US at the moment," said Bambridge.
Bambridge称,这类人数量的激增可能与特朗普总统的举动、"对新冠疫情的处理,以及美国目前的政策有关。"
Bambridge predicts that the queue will only get longer.
Bambridge预测,排队等候放弃国旗的人只会越来越多。
Many others are only waiting for November, it said, adding that if Trump is reed there will be a huge wave of people ready to give up on America.
还有很多人只是在等待11月的到来,如果届时特朗普再次当选,将会有一大批人准备放弃美国国籍。
Another big reason is taxes, it added.
另一个主要原因是税收。
Americans living abroad have to still file tax returns annually, besides making available details of their offshore bank accounts, pensions and investments. According to Bambridge, the annual tax reporting hassle is turning out to be "just too much" for many people, despite them being able to cm Covid stimulus cheques.
居住在国外的美国人每年仍必须提交纳税申报单,此外还要提供他们海外银行账户、养老金和投资的详细信息。Bambridge称,对许多人来说,年度纳税申报带来的麻烦"太多了",尽管他们能够申请新冠激励支票。
Under current rules, people who want to give up their US citizenship have to shell out $2,350, besides having to appear in person at the US embassy in their country of residence.
根据现行规定,想要放弃美国国籍的人必须支付2350美元申请费,此外还必须亲自前往其居住国的美国大使馆。
印度经济时报读者的评论:
Db Db
if one really wants to settle down abroad then consider Canada...more human, less greed and people who are generally polite...
如果你真的想在国外定居,那就考虑加拿大吧……加拿大更人性化,更不会那么贪婪,当地人更礼貌……
Ashu Nayak
I have been doing business with small TV stations across Canada for over a decade - I am a US Citizen of Indian decent - and I can tell you that Canadian society is a volcano ready for eruption. White militias and supremacists in Canada are deeper and dangerous than the US. Your Canadian feds and CMP will have no ability to handle them when they go rampage.
我已经和加拿大各地的小电视台有业务往来超过十年了——我是印度裔美国公民——我可以告诉你,加拿大社会是一座随时可能爆发的火山。加拿大的白人民兵和白人至上主义者比美国的更危险。他们作乱的时候,加拿大联警方根本无法对付他们。
Db Db
Indians should learn to be happy in India rather than roaming around the world..go for a holiday abroad but waste ur life staying in those countries away from ur loved ones..
印度人应该学会快乐的在印度生活,可以去国外度假,但不要把你的生命浪费在远离你所爱的人的国家里。
ASLIYATH
FEW SMART PEOPLE MIGHT BE EXITING BUT PLENTY OF FOOLS ARE THERE TO APPLY EVEN AFTER SEEING THE SO CALLED DEVELOPED COUNTRY'S PLIGHT IN HANDLING THE PANDEMIC.........................................................................................................................FOR FOOLS IT WILL TAKE TIME TO REALISE THE TRUTH...THAT IS WHY THEY ARE CALLED FOOLS .............ALWAYS LIVING IN DREAMS
一些聪明人会离开,但有很多傻瓜即使目睹了所谓的发达国家在处理疫情时的作为后,他们仍愿意留在那里……对于傻瓜来说,要明白真相需要时间。傻瓜总是活在梦里
TMta
Rubbish article...
垃圾文章
Gurdev Bhangu
It seems CNN has turned anti-American. Is it settling its score with Presi nt trump.
CNN似乎开始反美了,它是在和特朗普总统算账吗?
Dillip Patnaik
No body is leaving America. Many they are looking opportunities to move to America than living in and similarly many Indians and Africans. Trump has declared he is for America not for other countries, America first. The news article is fishy and fake.
没有人会离开美国。很多在寻找机会移民美国,不想在生活,还有很多印度人和非洲人也想移民美国。特朗普已经宣布美国优先,他为美国而战,而不是为其他国家。这篇新闻很可疑,是假的。
Srinivas Maverick
CNN is a garbage
CNN是个垃圾
Nikhil Chandra
It's a negligible number & the analysis must also show the Income group.. The US still remains The Top destination for both students & workforce for majority of Countries..Every Country will have its share of Problems & in some years a Little more than earlier..That's Life isn't it !
这个数字可以忽略不计,分析还应显示这些人的收入。对于大多数国家来说,美国仍然是学生和劳动力的首选目的地。每个国家都会有自己的问题,在未来的几年里会比以前稍微多一些。这就是生活,不是吗?
Shloka Bhatt
what a piece of shiitt...2-5 thousand people giving up citizenship in a year out of 35 crore is a news?
美国有3.5亿人,一年只有2-5千人放弃了公民身份,这算新闻吗?
Shri Mahesh
let's charge 3.5 lakh crores for India citizenship. lots of people worldwide can avail
use money for infrastructure
向申请印度公民身份的人收取35万卢比申请费。利用这些资金建设基础设施
I Singh
Who will come to India, only refugees from neighboring. Be realistic. You want to charge the refugees 3.5 lakhs. Wake up to reality.
谁会申请入籍印度,只有来自邻国的难民。现实点,你想向难民收取35万卢比申请费?认清现实吧。
Nargis Khan
USA is now no more a melting pot of nationalities, races and cultures, rather it has become a cooking pot of incongruencies, inequities and imbnces.
Black lives are expendable, white lives dominating, health index falling, po itical ethics waning, diplomatic initiative lacking, de ratic innovativeness strangulated, embracing and fraternal spirit fizzling out, and intercepting and interfering mentality on the increase.
现在美国不再是一个民族、种族和文化的大熔炉,而是一个不协调、不平等和不平衡的大熔炉。黑人的命是可牺牲的,白人至上,健康指数下降,道德减弱,外交主动性缺乏,创新被扼杀,包容和友爱精神消失,拦截和干涉的心态在增长。
Raj Tillan
now it will be Afrikans who will swarm USA ...
现在只有南非人涌向美国…
Amadou Adamou Aminou
welcome to Africa
欢迎来到非洲
Umesh Debnath
When lakhs wants US citizenship, 5000 wanting to giveup would not make any difference...
数十万人想申请美国国籍,才5000个放弃的,这没什么。
True Indian
hope They don't come to India
希望他们不要来印度
Rajendran Canvas
That old man spoiled the country,should appreciate the swines ved him to power
特朗普毁了美国,应该感谢那些投票让他的人
Mahavadi Subhash
who would like to sit in a sinking ship under a joker!
谁愿意坐在一艘正在下沉的船上!
NS Raghavan
Simply put a lot of people are not happy with the tax laws. If you check to which country these people went you will know the correct answer.
简单地说,很多人对美国税法不满意。如果你查一下这些人去了哪个国家,你就会知道答案。
Soarhigh
the desire of the third world is to go to the first world countries :)
第三世界国家的人的愿望是去第一世界国家
Chandanwood
we are happy to fill those vacancy
我们很乐意填补这些空缺
Zen Oils
They certainly don't need you !
他们不需要你们!
Partha Sarathi
Countries are becoming self reliant and there is growing cases of prectionism
各国日益自立,保护主义抬头
Rabindra Nath Roy
Trump need not be proved any more what he is. And Indians are always with the Democrat
特朗普不需要再证明自己。印度人始终支持党
( 译者:Jessica.Wu)